By

The Recovery Village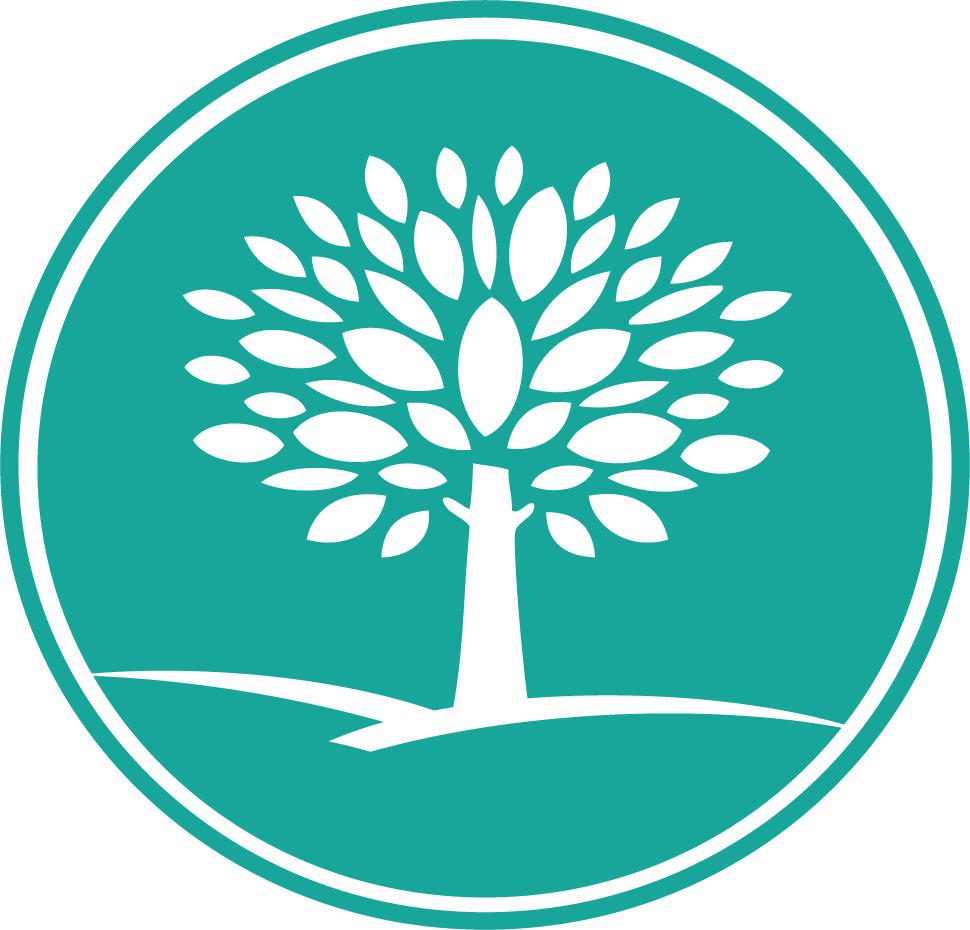 Editor

Camille Renzoni
Cami Renzoni is a creative writer and editor for The Recovery Village. As an advocate for behavioral health, Cami is certified in... read more
Part of the Seattle metro area, Woodinville, Washington, is in King County. Woodinville is a scenic area known for the waterfront spaces along the Sammamish River, as well as wooded residential neighborhoods.
Despite the beauty of Woodinville and surrounding areas, many people in the city struggle with drug and alcohol abuse. For example, according to a King County public health report, 379 county residents died because of drug and alcohol use in 2017. That figure was an increase from 348 in 2016.
For anyone who struggles with substance abuse, know that drug and alcohol rehab, detox and recovery resources are available in and near Woodinville.
Woodinville Drug and Alcohol Rehabilitation and Treatment
When someone struggles with drug or alcohol addiction, there are different treatment programs available locally and in other cities and states.
For example, many people first require medical detox. Detox helps treat the physiological symptoms of withdrawal that occur when someone is dependent on drugs or alcohol. Symptoms of withdrawal can be uncomfortable or even life-threatening, so a supervised detox program minimizes these risks.
Then, once someone has safely detoxed, they can transition to further rehab programming. Options for a comprehensive rehab program include residential treatment, partial hospitalization, intensive outpatient or outpatient treatment. Treatment may occur along a continuum as well, where someone participates in several different levels of rehab as they are ready. Along with rehab, there are also support and recovery groups and non-profit organizations that help people with substance abuse issues.
Drug and Alcohol Detox Programs and Treatment Centers in Woodinville, WA
For someone interested in attending drug and alcohol detox and treatment near Woodinville, there are quite a few options available. For example, within a 10-mile radius of Woodinville, there are 40 substance abuse treatment programs and services providers. Within a 15-mile radius of Woodinville, that number goes up to 88. With so many available options, how do you know which program will be a good fit for you or your loved one?
You make the decision,we take care of the rest.
Comprehensive addiction treatment at The Recovery Village Ridgefield.
Recovery Begins Here
Woodinville, WA Residential Treatment Programs
Intensive, supervised and structured, a residential treatment program offers many benefits for people who struggle with drugs and alcohol as well as other mental health issues. At an inpatient alcohol rehab or drug addiction treatment center, patients check in and live in the facility during their program, which offers stability and support.
For someone seeking an inpatient rehab facility in or near Woodinville, there are five residential programs within a 15-mile radius. There are also five hospital inpatient programs near Woodinville. The Recovery Village Ridgefield offers inpatient treatment near Woodinville also.
Woodinville Partial Hospitalization Programs
During a partial hospitalization program, also called day treatment, participants receive intensive therapy and treatment. They usually have access to physical and mental health care staff and much of what someone does in a PHP is similar to inpatient treatment.
To participate in a partial hospitalization program, a person should have detoxed fully and can participate in all treatment programs. There should also be a reasonable expectation of improvement.
Nine programs are available near Woodinville with partial hospitalization programs in Kirkland and Bellevue, as well as at The Recovery Village Ridgefield.
Woodinville Outpatient Treatment Programs
Some people need addiction treatment for drugs or alcohol, but they may not be able to leave their home, work or family for it. Outpatient treatment programs are also available in these cases. Another situation where a person may go to outpatient treatment is if it's a step-down from a higher level of care, such as inpatient rehab. Outpatient drug treatment and alcohol treatment can include group and individual therapy, 12-step programming and if necessary, medication management.
There are six outpatient detoxification programs near Woodinville, including in Bellevue. There are currently 68 programs in Woodinville and surrounding areas offer intensive outpatient programs, including The Recovery Village Ridgefield.
Sober Living and Rehab Aftercare Programs in Woodinville, WA
Addiction to drugs or alcohol is a chronic disorder. As with other chronic diseases, addiction does require ongoing treatment to remain in recovery or remission. With that in mind, a rehab program should offer aftercare or continuing care planning. Different types of aftercare might include:
Relapse prevention strategies
Learning and building on coping mechanisms
Participation in a rehab alumni program
Moving into a sober living home or sober living facility
Participation in a support group or recovery group
Continuing therapy
The Recovery Village Ridgefield includes intensive aftercare planning in all treatment plans. There is also one program within 15 miles of Woodinville offering transitional living.
Specialized Treatment Programs in Woodinville, WA
For positive long-term recovery outcomes, it's important for someone to go to treatment in a facility where they feel comfortable. It's also important that facility offer treatment that matches the needs of the individual, and in some cases, they may need to be a specialized treatment program.
Some specialized treatment programs in or near Woodinville include:
Within 15 miles of Woodinville including in cities like Kirkland, there are 38 programs offering rehab for women. There are also 16 nearby programs in Seattle, Lynnwood, and Kirkland with rehab for pregnant women and postpartum women.
11 substance abuse programs near Woodinville offer rehab for the LGBT community.
12 nearby substance abuse programs with rehab for veterans are available, and there are six for active duty military.
17 programs near Woodinville in Lynnwood and Seattle work with clients referred from the criminal justice system.
34 substance abuse programs near Woodinville include programming for people with co-occurring mental health disorders.
16 centers include rehab for teens.
17 programs near Woodinville offer options for people who have experienced trauma, including rehab for PTSD.
What Is the Process Like in a Drug Detox and Rehab Facility?
It's understandable that a person may feel apprehensive about receiving addiction treatment, particularly if they don't know what to expect. Knowing what to expect can ease some of the anxiety someone could have about entering treatment.
Every treatment center operates a little differently from the next, but an overall overview might look something like this for the drug treatment process or alcohol treatment process:
Intake assessment: When someone first arrives for treatment, they will receive an intake assessment. During this time, the professionals at the center will learn more about the patient, including their mental and physical health history as well as their addiction history. Honesty and transparency are important during this time because this information helps the team create an individualized treatment plan.
Medical detox: The next phase of a treatment program may be detox if someone requires it. Detox is about dealing primarily with the physical symptoms of substance dependence and withdrawal.
Transition to inpatient or outpatient care: When someone detoxes fully, they can transition into the rehab portion of their program. This program can look different for everyone, but examples of types of treatment may include medical support and group therapy, individual counseling, 12-step program, and recreational and holistic therapy.
Aftercare planning: Phase four of an addiction treatment program should include aftercare planning and implementation of these plans.
Learn more about the details of the addiction treatment process on this page from The Recovery Village.
Finding the Best Rehab Program for You
With so much to think about, how do you narrow down the options and choose the best rehab for you? Comparing the best rehab centers should come down to a balance to your needs and preferences and also the qualifications of the facility.
Think about the following questions as you learn how to find the best rehab center:
What type of treatment does the facility offer? Is it in-line with your needs?
Are there specialized treatment programs available, if that's what you need or prefer? For example, would you be more comfortable in a single-gender program?
Does the treatment center offer co-occurring care for mental health disorders?
Will you have to travel for treatment and if so, are you comfortable with that?
What are the qualifications not just of the center, but of individual staff members?
What do other patients say about the program and the quality of care they received there?
What Questions Should You Ask When Considering a Treatment Program?
Along with the questions above, other questions to keep in mind when comparing treatment programs include:
Is Your Treatment Facility Licensed and Accredited?
One of the ways to discern the quality of care and the reliability of a treatment center is to look at applicable licensing and accreditation. There are different types of credentials available, but for facilities providing substance abuse and mental health treatment, the highest accreditation is from the Joint Commission for behavioral health. When a center has this accreditation, it means they've been reviewed by an outside panel of experts to ensure excellence in their services and care.
What Is Your Approach To Addiction Treatment and How Long Do Programs Last?
The goal of any addiction treatment program should be helping participants maintain long-term recovery, but there can be different approaches to getting there. For example, some treatment programs utilize medication-assisted treatment (MAT), while others don't. Some treatment centers may have a religious or spiritual approach, while others focus on the 12 steps. Regardless of the specific approach, a treatment center should use proven, evidence-based methods.
How Much Will Treatment Cost?
The cost of treatment shouldn't be a barrier to receiving care for substance abuse. A treatment center should focus on maximizing the value they bring to every patient. Many rehab programs are covered largely by private health insurance or in some cases, public health insurance. There are also often payment plans and flexible options available to people who seek treatment.
What Is the Living Environment Like?
One of the big determinants of how successful the outcomes of treatment are is the length of time someone stays in treatment. Staying in treatment long enough and for the duration of a program is important, and being comfortable can contribute to someone completing treatment and not leaving early. As you compare rehabs, ask about the accommodations, nutrition and the daily activities and schedule you can expect.
Find more questions and answers with The Recovery Village's frequently asked questions.
Exploring Treatment Options Near Woodinville, WA
Location is an important consideration when choosing treatment. Some people may prefer to stay near Woodinville, while other people may find it beneficial to travel for treatment. Benefits of receiving substance abuse treatment near Woodinville include:
You can stay close to friends and family who can provide support and perhaps participate in aspects of your treatment
You don't have to arrange travel
Travel can be physically difficult, especially for someone in active addiction
Your insurance plan might not cover going out-of-state for treatment
On the other hand, the benefits of leaving Woodinville or the state for treatment include:
You have the advantage of a fresh start in a new environment
You're less likely to leave early if you aren't close to home
You have more options to choose from
You can put a mental and physical separation between yourself and the issues surrounding your addiction
You make the decision,we take care of the rest.
Comprehensive addiction treatment at The Recovery Village Ridgefield.
Recovery Begins Here
Additional Addiction and Rehabilitation Resources in Woodinville, WA
Along with rehab centers in Woodinville and nearby, there are other addiction resources that are locally available. This can be important as part of aftercare planning, or even if you don't attend rehab but would like to find other recovery resources.
Recovery Meetings Near You in Woodinville, WA
When someone is in recovery from addiction to drugs or alcohol, having a social support system is critical. Without that, it's much easier for that person to slip into old patterns that can then lead to relapse. Recovery meetings are a good way for many people to find social support. These meetings provide structure, accessibility, and accountability.
Alcoholics Anonymous (AA) Meetings in Woodinville, WA     
Alcoholics Anonymous (AA) is a 12-step support and recovery group. The only requirement to participate is a desire to stay alcohol-free. Participants come together from all backgrounds and walks of life to share and hear the stories of others and study the 12 steps. This program is very accessible, which is one reason it's popular with people in recovery.
Alcoholics Anonymous (AA) Meetings in Woodinville, WA
Local AA Meetings

Wooden Cross Church
Mondays, 7:00 p.m.
17401 198th Ave. Northeast, Woodinville, WA 98077

Unitarian Universalist
Tuesdays, 8:00 p.m.
19020 Northeast Woodinville Duvall Rd., Woodinville, WA 98077

Mountain View Community Center Lion's Club
Thursdays, 7:00 p.m.
19008 168th Ave. Northeast, Woodinville, WA 98072
Narcotics Anonymous (NA) Meetings in Woodinville, WA   
Narcotics Anonymous is similar to AA in that it's a 12-step mutual support and recovery group. These meetings are also accessible and held throughout the week in most locations around the U.S. and the world. The primary difference between AA and NA is that NA is for people who struggle with drugs other than alcohol.
Narcotics Anonymous (NA) Meetings in Woodinville, WA
Local NA Meetings

Bothell United Methodist Church
Mondays, 7:00 p.m.
18515 92nd Ave. Northeast, Bothell, WA 98011

12×12 Fellowship Hall
Sundays, 1:00 p.m.
27318 Bothell Everett Highway, Bothell, WA 98021
SMART Recovery Meetings in Woodinville, WA  
While 12-step programs are very popular, they aren't the only local support and recovery groups available. An alternative to the 12-step program is SMART Recovery. Based on a four-point system, SMART Recovery is about self-reliance and self-management of addictive behaviors. The teachings of SMART Recovery are geared toward any addictive behavior, including substance addiction but also gambling, sexual addiction, and other similar process addictions.
SMART Recovery Meetings in Woodinville, WA
Local SMART Recovery Meetings

Tuesdays, 7:30 p.m.
10614 Beardslee Blvd., Bothell, WA 98011

Fridays, 7:15 p.m.
2111 North Northgate Way, Suite 212, Seattle, WA 98133
Al-Anon and Nar-Anon Meetings in Woodinville
Al-Anon and Nar-Anon are 12-step support groups for people affected by someone else's addiction to drugs or alcohol.
Al-Anon and Nar-Anon Meetings in Woodinville
Local Al-Anon Meetings

UW School of Social Work
Sundays, 8:30 a.m.
4101 15th Ave. NE, Seattle, WA 98105

Emmanuel Presbyterian Church
Mondays, 12:30 p.m.
19540 104th Ave. NE, Bothell, WA 98011

Bothell United Method Church
Mondays 7:00 p.m.
18515 92nd Ave. Northeast, Bothell, WA 98012
Non-Profit Organizations in Woodinville, WA
Many non-profit and local government organizations in and near Woodinville offer mental health and substance abuse support and services.
Non-Profit Organizations in Woodinville, WA
Northshore Youth and Family Services

Northshore Youth and Family Services
19201 120th Ave NE, Suite 108, Bothell, WA 98011
425-485-6541

Circle of Friends for Mental Health

Circle of Friends for Mental Health
1100 NE Campus Parkway #200, Seattle, WA 98195
509-429-9085

Community Psychiatric Clinic

Community Psychiatric Clinic
11000 Lake City Way NE, Seattle, WA 98125
206-461-3614

King County Mental Health and Substance Abuse Services

King County Mental Health and Substance Abuse Services
Behavioral Health and Recovery Division
Chinook Building
401 Fifth Ave., Suite 400, Seattle, WA 98104
206-263-9000
Woodinville, WA Substance Abuse Hotlines
For someone who needs immediate help or services related to substance abuse or mental health, crisis numbers are available. For questions relating to substance abuse including treatment, The Recovery Village Ridgefield is available to take calls and answer questions.
Woodinville, WA Substance Abuse Hotlines
Local Substance Abuse Hotlines

Crisis Connections
206-461-3222

NAMI 24-Hour Crisis Line

NAMI 24-Hour Crisis Line
866-427-4747

Suicide Prevention Hotline

Suicide Prevention Hotline
1-800-784-2433

Lines for Life Alcohol and Drug Helpline

Lines for Life Alcohol and Drug Helpline
800-923-4357

The Recovery Village Ridgefield

The Recovery Village Ridgefield
866-235-4572
City of Woodinville, WA
The city of Woodinville, Washington is in the Sammamish River Valley, around eight miles north of Bellevue. There is an abundance of outdoor activities in the area including biking or walking the Sammamish River Trail or visiting the Sammamish Slough. It's also home to the Adventura Aerial Adventure Park and the Spa at Willows Lodge. The population in 2017 was an estimated 12,000 residents.
Medical Disclaimer:
The contents of this website such as text, graphics, images, and other material contained on the website ("Content") are for informational purposes only and do not constitute medical advice; the Content is not intended to be a substitute for professional medical advice, diagnosis, or treatment.  Always seek the advice of a physician or other qualified health provider with any questions you may have regarding a medical condition. Never disregard professional medical advice or delay in seeking it because of something you have read on this website. In the event of a medical emergency, call a doctor or 911 immediately. This website does not recommend or endorse any specific tests, physicians, products, procedures, opinions, or other information that may be mentioned on the Site. Reliance on any information provided by this website is solely at your own risk.
© The Recovery Village at Umatilla All Rights Reserved.