By

The Recovery Village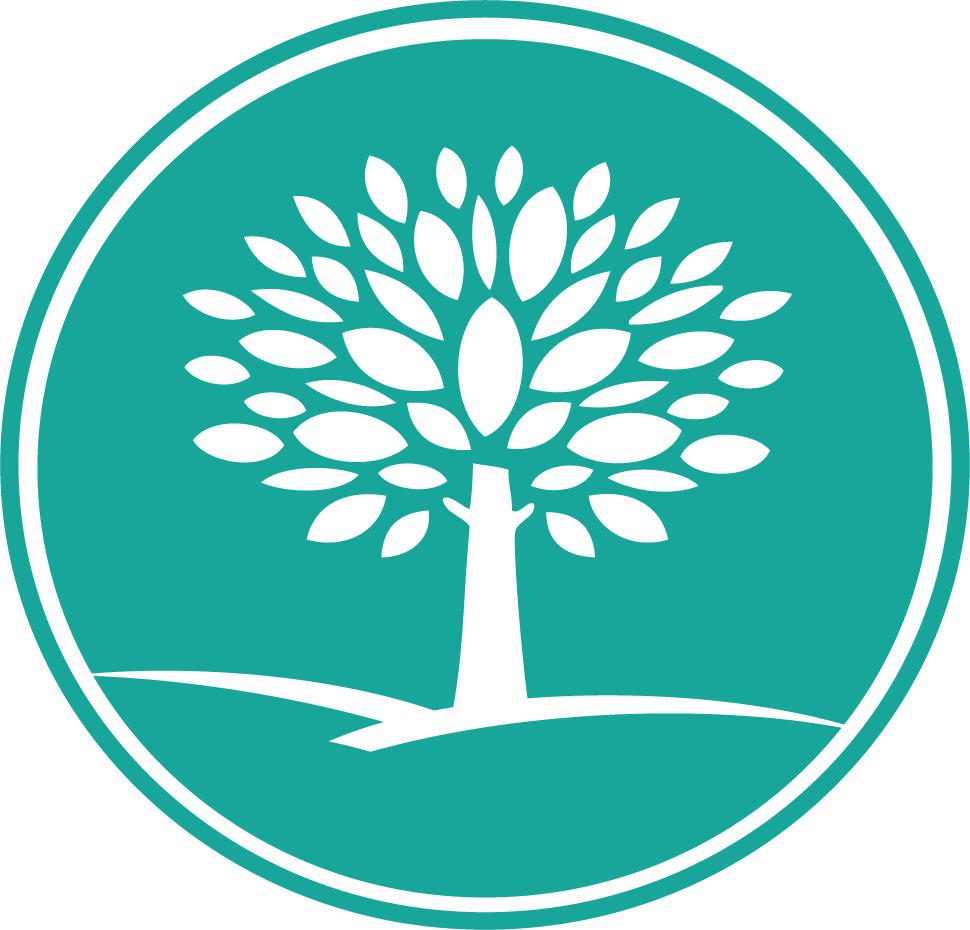 Editor

Camille Renzoni
Cami Renzoni is a creative writer and editor for The Recovery Village. As an advocate for behavioral health, Cami is certified in... read more
Centralia, Washington, is in Lewis County. Originally a railroad town, Centralia at one point had five railroad lines including the Union Pacific Railroad, Northern Pacific Railway, Milwaukee Road, Great Northern Railroad and another short line. Centralia is also home to Centralia College, which is the oldest junior college in continuous operation in the state of Washington.
Lewis County, where Centralia is located, is the sixth largest county in Washington.
Unfortunately, Lewis County and Centralia do feel the effects of substance abuse, including the opioid epidemic. For example, in August 2017, Lewis County law enforcement officials began carrying the opioid overdose reversal drug Narcan because of upticks in opioid overdoses in the area.
For people who live in Centralia and nearby, drug and alcohol detox and rehab resources are available and can help them overcome addiction to drugs and alcohol, and remain in recovery.
Centralia Drug and Alcohol Rehabilitation and Treatment
Some of the different types of programs available not necessarily in Centralia, but generally to help someone struggling with drugs or alcohol include:
Individual counseling or therapy

12-step programs

Other support and recovery groups aside from 12-step programs

Inpatient rehab including short- and long-term residential treatment

Outpatient rehab including intensive outpatient programs

Partial hospitalization programs

Non-profit organizations
It's important for people in Centralia to know there are local resources, but also statewide Washington rehab centers, and out-of-state rehab and treatment centers.
Drug and Alcohol Detox Programs and Treatment Centers in Centralia
For most people who struggle with drugs or alcohol, treatment may occur along a continuum of care, meaning there are different steps in a treatment process. For example, someone's treatment for addiction may include:
A supervised detox program to help manage to symptoms of withdrawal and ensure they don't become life-threatening

An inpatient, residential treatment program during the earliest stages of recovery

Once completing a higher level of intensive care a person may begin a lower level of care such as outpatient rehab

Continuing recovery support and maintenance in a support group such as Alcoholics Anonymous or Narcotics Anonymous
Of course, everyone and their treatment needs are unique, so the above is an example of what a continuum of care could include.
You make the decision,we take care of the rest.
Comprehensive addiction treatment at The Recovery Village Ridgefield.
Recovery Begins Here
Centralia, WA Residential Treatment Programs
Ten programs offering residential treatment are currently available within 50 miles of Centralia. The Recovery Village Ridgefield is also in Washington state and offers a variety of residential treatment programs, as well as onsite medical detox.
Residential treatment, or inpatient alcohol rehab or drug addiction treatment, offers a high level of care where patients live in the treatment facility. They participate in programming throughout the day at the inpatient rehab facility, including group therapy and one-on-one therapy. Most residential treatment programs also include recreational therapy and holistic care.
Centralia Partial Hospitalization Programs
A partial hospitalization program (PHP) has many of the same types of treatment and therapy as is offered in residential treatment. The difference is that when people are in a PHP, they may return home each evening as treatment ends, depending on the facility's requirements. In some cases, when their home environment isn't substance-free or safe, they may go to a sober living home.
The Recovery Village Ridgefield offers partial hospitalization programs, and six programs are also within a 50-mile radius of Centralia with partial hospitalization or day treatment.
Centralia Outpatient Treatment Programs
An outpatient treatment program is one where a participant can continue living their daily life, including attending school or work. They also add daytime attendance to a treatment program into their weekly schedule. Some people may begin with outpatient treatment, but for someone with a more severe or long-term addiction, outpatient rehab may be part of their program after completing a higher level of care.
Four outpatient detox programs are currently offered within 50 miles of Centralia. Within 25 miles, there are 20 general outpatient drug treatment programs for substance abuse. The Recovery Village Ridgefield offers outpatient treatment, including intensive outpatient programs (IOP).
Sober Living and Rehab Aftercare Programs in Centralia
The importance of aftercare in sober living can't be overlooked. When someone completes treatment, it's important that their individualized plan includes comprehensive continuing care plans to help them transition into their daily lives and prevent relapse.
Types of continuing care can include:
Sober living homes

Drug rehab aftercare programs at treatment facilities

Rehab alumni programs

Individual therapy

Participation in recovery and support groups

Staying connected with aftercare facilities
Most rehab programs should include aftercare planning, as is the case with The Recovery Village Ridgefield.
Specialized Treatment Programs in Centralia
When someone seeks addiction treatment, they need to feel comfortable with the program, and it needs to be well-matched to their needs. That's why there are specialized treatment programs available.
Specialized treatment programs near Centralia include:
12 programs for adolescents within 25 miles of Centralia, including rehab for teens

Eight programs within 25 miles of Centralia offer women's rehab centers or programs for adult women.

Five programs within 25 miles include rehab for pregnant women, including in Chehalis and Olympia

Six programs near Centralia offer rehab for the LGBT community

Three substance abuse programs near Centralia include rehab for veterans in Chehalis and Lacey

Five substance abuse treatment programs nearby for people who are victims of sexual abuse

Ten programs work with people who have experienced trauma, including offering rehab for PTSD
What Is the Process Like in a Drug Detox and Rehab Facility?
While every rehab program is going to be different based on the center, the treatment philosophy, and the individual receiving treatment, the treatment process tends to be similar.
First, a person who is receiving substance abuse treatment will need a thorough intake assessment from the team who will be providing their treatment. During this time, it's important to be transparent and honest. This evaluation is when a treatment plan will be developed, taking into account a person's full mental and physical health history as well as details of their addiction history.
People with a dependence on drugs or alcohol, which is often the case when there is an addiction, will likely require a supervised detox.
If there is an on-site detox, the transition into the next phases of treatment will be logistically easier.  
The final part of the drug and alcohol treatment process is aftercare and continuing care planning, which will include strategies for relapse prevention.
You can find more details on what happens during the drug detox and rehab process on this page from The Recovery Village.
Finding the Best Rehab Program for You
Finding the best drug rehab centers or knowing how to find the best rehab center can often come down to balancing individual needs with the credentials and reputation of the facility.

From a personal standpoint, as you find the right program, think about the following:
How severe is your addiction, and how long has it been going on? You'll need to look for a treatment program well-suited to treating the specifics of your substance abuse.

Are you able to travel for treatment, and if you're able is that something you're willing to do?

Do you have co-occurring disorders requiring treatment as well? If so, you'll need to find a center offering dual diagnosis treatment.

Do you need supervised detox and is that available on-site at the facility?

Do you prefer a specialized treatment program, for example, a single-gender program?

How long do treatment programs last?
What Questions Should You Ask When Considering a Treatment Program?
Beyond personal considerations, the following are some other factors to keep in mind and questions to ask when considering a treatment program.
What Accreditations Does Your Treatment Facility Have?
Accreditation is something that means a treatment program provides the highest possible level of care and maintains excellent standards. The process to receive accreditation is rigorous and usually involves an intensive review from outside experts. With accreditation, there are other benefits aside from high levels of care. For example, insurance companies may use accreditation as a way to determine reimbursements.
For rehab centers, one major accrediting organization is the Joint Commission, and it's the largest body for medical facilities and hospitals and the second largest for rehab programs.
What Is the Treatment Approach and Philosophy?
While every treatment program should be evidence-based, there are differences in philosophies and treatment approaches depending on the program. For example, some programs utilize a 12-step approach to treating addiction, while others might be religious. Others may be more focused on spiritual and holistic approaches. There are also medication-based treatment programs.
How Much Will Treatment Cost and Is Insurance Accepted?
Addiction treatment is an investment in your future, the future of your family and your quality of life. While rehab, particularly inpatient programs, may be expensive, these costs are significantly lower than the costs of ongoing addiction. Also, most insurance plans cover mental health and substance abuse needs and treatment in the same way as other medical conditions.
When you contact a treatment center, they should be able to tell you whether or not they are in-network with your insurance provider. They can also contact your insurance company on your behalf and figure out what's covered and what you may have to pay for out-of-pocket.
What Should I Expect on a Typical Day of Treatment?
Regardless of the type of treatment program you're going to begin, you should learn more about the specifics of what a day might look like. For example, if you're doing an inpatient program, how much of the day is spent in therapy? Of that time, how much is done in a group setting? What are the accommodations and amenities like? Anything else to expect on a day-to-day basis?
Find more information with The Recovery Village's frequently asked questions.
Exploring Treatment Options Near Centralia
Should you go to treatment near home in Centralia or a nearby community, or should you travel for treatment?
If you decide to stay close to Centralia for addiction treatment, you'll have the advantage of being near your family and support system. It may also be easier to get your insurance to cover in-state rehab versus out-of-state care. You won't have to worry about arranging travel during a difficult time either.
Of course, there are benefits of traveling for rehab to weigh, too. One big benefit is that if you're further from your home, you'll be less likely to leave treatment early. You can also separate yourself mentally and physically from your environment of active addiction when you travel for rehab rather than choosing drug abuse treatment near Centralia.
You make the decision,we take care of the rest.
Comprehensive addiction treatment at The Recovery Village Ridgefield.
Recovery Begins Here
Additional Addiction and Rehabilitation Resources in Centralia
As well as the different treatment centers and substance abuse programs named above, addiction resources are available in Centralia and nearby. These resources include local recovery groups such as 12-step meetings, nonprofits geared toward substance abuse and mental health needs and support hotlines.
Recovery Meetings Near You in Centralia
Social support is an extremely important part of addiction recovery. Some elements of social support can include having purpose in one's daily life and contributing to society in a meaningful way and having a stable, safe home to live. Along with those foundations, someone in recovery benefits tremendously from having social support networks which bring not only friendship and interactions with others but also a sense of hope. Recovery meetings are a great way to build a social support network.
Alcoholics Anonymous (AA) Meetings in Centralia  
Alcoholics Anonymous (AA) is one of the most frequently attended types of support and recovery group for people who struggle with alcohol addiction. It's a 12-step group, and there are meetings held around the country most days of the week, making it highly accessible.
Alcoholics Anonymous meetings in Centralia or near Centralia include:
Alcoholics Anonymous (AA) Meetings in Centralia
Local AA Meetings

Burger Claim Restaurant
Sundays, 8 a.m.
20320 Old Hwy 99 SW., Centralia, WA 98531

Immanuel Lutheran Church
Tuesdays, 6:30 p.m.
1209 Scheuber Rd. N, Centralia, WA 98531

First Methodist Church
Wednesdays, 6:00 p.m.
506 S. Washington Ave., Centralia, WA 98531
Narcotics Anonymous (NA) Meetings in Centralia
Narcotics Anonymous is a support and recovery group similar in approach and concept to AA. The difference is that NA is for people who struggle with drug addiction rather than alcohol addiction. Otherwise, it is also an accessible, free, 12-step program open to anyone with a desire to stop using drugs or remain drug-free.
Some NA meetings near Centralia include:
Narcotics Anonymous (NA) Meetings in Centralia
Local NA Meetings

Yardbirds Mall
Wednesdays, 6:00 p.m.
2100 N. National Ave., Chehalis, WA 98532

Dayspring Baptist Church
Fridays, 7:00 p.m.
2088 Jackson Highway, Chehalis WA 98532

Timberland Regional Library
Saturdays 7:15 p.m.
2480 Highway 12, Salkum, WA 98582
SMART Recovery Meetings in Centralia, WA
Not everyone prefers 12-step meetings, but still want social support that comes from a recovery group, which is where SMART Recovery is an alternative. Another group, SMART Recovery stands for Self-Management and Recovery Training, and is built on concepts of self-management of addictive behaviors and self-empowerment.
Some SMART Recovery meetings near Centralia include:
SMART Recovery Meetings in Centralia, WA
Local SMART Recovery Meetings

Veterans Hospital Bldg. 111
Sundays, 3:00 p.m.
9600 Veterans Drive SW, Lakewood, WA 98493

Tacoma Rainbow Center
Mondays, 6:30 p.m.
2215 Pacific Ave., Tacoma, WA 98402
Al-Anon and Nar-Anon Meetings in Centralia
When the loved ones of people who struggle with addiction are impacted, they can benefit from social support as well. That can come from participation in a group like Al-Anon or Nar-Anon. These groups have similarities to AA and NA, except they are geared toward people affected by someone else's alcoholism or drug addiction.
There is an Al-Anon meeting in Centralia which is:
Al-Anon and Nar-Anon Meetings in Centralia, WA
Local Al-Anon and Nar-Anon Meetings

There is an Al-Anon meeting in Centralia which is:

Unity Center
Tuesdays, 6:00 p.m.
800 S. Pearl St., Centralia, WA 98531

Nar-Anon meetings near Centralia include:

St. John's Episcopal Church
Tuesdays, 7:00 p.m.
114 20th Ave. SE, Olympia, WA 98501
Non-Profit Organizations in Centralia, WA
Whether someone has received substance abuse treatment already or not, they may benefit from having a connection to local nonprofit and government resources. The following are some non-profit organizations in and near Centralia to be aware of:
Non-Profit Organizations in Centralia, WA
The Eugenia Center

The Eugenia Center
121 NW Chehalis Ave., Chehalis, WA 98532
360-740-9767

Mental Health Services

Mental Health Services
Adult Social Support Services Administration
151 N Market Blvd., Chehalis, WA 98532
360-266-5585

CORE Health Services

CORE Health Services
1616 S Gold St, #4, Centralia, WA 98531
360-807-4929

Great Rivers Behavioral Health

Great Rivers Behavioral Health
PO Box 1447
57 West Main Street Suite 260, Chehalis, WA 98532
360-795-5955
Centralia Substance Abuse Hotlines
In addition to the resources named above, there are hotlines and phone numbers you can call if you need help quickly or need referrals to other services. If you aren't facing a crisis or emergency, you can also contact The Recovery Village Ridgefield with questions about substance abuse or addiction treatment.
Centralia Substance Abuse Hotlines
Behavioral Health Ombuds

Behavioral Health Ombuds
360-266-7578

Lewis County 24-Hour Crisis Line

Lewis County 24-Hour Crisis Line
Cascade Mental Health Clinic
800-559-6696

NAMI Helpline

NAMI Helpline
1-800-273-8255

WA Recovery Helpline

WA Recovery Helpline
866-789-1511

National Institute on Drug Abuse Hotline

National Institute on Drug Abuse Hotline
800-662-4357

Suicide Prevention Hotline

Suicide Prevention Hotline
1-800-784-2433

Lines for Life Alcohol and Drug Helpline

Lines for Life Alcohol and Drug Helpline
800-923-4357

The Recovery Village Ridgefield

The Recovery Village Ridgefield
866-235-4572
City of Centralia, WA
Centralia, Washington has a population of just under 17,000. There are several historical points of interest in Centralia, including the Borst Home and the Carnegie Library. There's also the Centralia Factory Outlets and the popular Centralia Farmers Market. The Centralia Park System includes 15 parks, trails and recreational areas and the largest is Fort Borst Park. The nearest major airport to Centralia is Seattle-Tacoma International Airport, and King County International Airport is relatively nearby. Centralia is located at 46.7162° N, 122.9543° W.
Medical Disclaimer:
The contents of this website such as text, graphics, images, and other material contained on the website ("Content") are for informational purposes only and do not constitute medical advice; the Content is not intended to be a substitute for professional medical advice, diagnosis, or treatment.  Always seek the advice of a physician or other qualified health provider with any questions you may have regarding a medical condition. Never disregard professional medical advice or delay in seeking it because of something you have read on this website. In the event of a medical emergency, call a doctor or 911 immediately. This website does not recommend or endorse any specific tests, physicians, products, procedures, opinions, or other information that may be mentioned on the Site. Reliance on any information provided by this website is solely at your own risk.
© The Recovery Village Drug and Alcohol Rehab All Rights Reserved.