Both inpatient and outpatient substance abuse treatment have unique benefits and drawbacks. Learn the differences to decide which is best for you.
When it comes to drug and alcohol rehab, most clients either participate in inpatient and outpatient treatment. While both of these levels of care provide similar services to treat addiction — like individual therapy, group therapy and medication management — they involve different amounts of clinical hours and supervision.
The decision to enroll in inpatient or outpatient rehab is an important one. Understanding the differences between these two programs is key to determining whether inpatient and outpatient care is best for you or a loved one.
Inpatient Treatment
Inpatient treatment refers to the treatment of substance use disorders in a residential setting. A patient engaging in an inpatient addiction treatment program lives at the treatment facility full-time. Inpatient rehab often begins with medically assisted detoxification. After completing inpatient treatment, clients may step down to more flexible care options like outpatient treatment so they can practice newfound recovery skills while still receiving clinical support.
Inpatient Rehab Features
While inpatient programs can vary between facilities, many have some similar features, including:
Pros and Cons
There are many pros and cons of inpatient treatment centers that should be considered when determining which type of rehab to undergo.
Some benefits of inpatient rehab include:
Around-the-clock support and accountability
Comprehensive care for co-occurring mental health conditions
Removal from the people, places and situations that can trigger craving in the early stages of recovery
The potential drawbacks of inpatient rehab include:
Inability to continue working during treatment
Some insurance policies may not fully cover inpatient treatment
Higher costs associated with 24-hour care
Outpatient Treatment
During outpatient rehab, patients are able to continue their normal day-to-day activities. Outpatient treatment can be scheduled around a person's work hours to avoid interruption and offering clients flexibility while still providing a high standard of care.
Features of Outpatient Rehab
Like inpatient programs, the programming used during outpatient alcohol treatment and drug rehab programs can vary widely between facilities. However, most outpatient services include most or some of the following features:
An average length of three months
Individual, group and family therapy
Referrals for medication management
Participation in 12-step fellowship meetings
Recreation therapy
Pros and Cons
There are both pros and cons of outpatient care which should be carefully considered. Some outpatient benefits include:
Some drawbacks of outpatient programs include:
Greater ease of obtaining substances and returning to use while in treatment
Less medical support
Fewer opportunities to identify and address co-occurring mental health disorders
Related Topic: Benefits of intensive outpatient treatment
Inpatient vs. Outpatient Cost Comparison
Cost is a major factor when choosing between an inpatient and outpatient treatment program. Inpatient treatment programs tend to cost more than outpatient programs due to the heightened level of care. The cost of inpatient rehab can fall anywhere from $2,000 for the most basic services to $40,000 a month for comprehensive services if a person's insurance does not cover treatment. The cost of outpatient rehab is usually much less, with many programs totaling under $1,000.
One important consideration to keep in mind when weighing the potential costs of inpatient vs outpatient is whether or not insurance will pay for treatment. Some insurance providers may be more willing to pay for outpatient treatment or may only pay for inpatient treatment once outpatient has been ineffective for an individual. The cost of rehab can vary widely depending on each individual's insurance plan and current health status.
Related Topic: Rehab without insurance
Success Rates
Research shows that the majority of people who complete a treatment program are able to maintain abstinence and return to effective functioning. Other studies that compared inpatient vs outpatient rehab success rates found that in many cases, outpatient is as effective as inpatient treatment. However, individual treatment outcomes can vary dramatically depending on the specific nature of the person's addiction, how well-suited a program is to their particular needs and the competence and compassion of the treatment staff.
Determining The Best Rehab Option for You
Choosing the best rehab option requires careful consideration. While learning more about inpatient and outpatient treatment on your own can be a good first step to determining what program is right for you, it can also be beneficial to consult with a medical professional. A licensed mental health counselor, physician or addiction specialist can help you assess your treatment needs and locate a treatment program that's right for you.
Key Differences Between Inpatient and Outpatient Treatment
The most important difference between inpatient and outpatient treatment is that clients in inpatient care live at a treatment facility full time, while clients in outpatient care live off-site at home or in sober living housing. However, there are additional key differences between inpatient and outpatient care, including:
Inpatient treatment is able to provide greater support during withdrawal
Outpatient treatment can be scheduled around a person's existing responsibilities
Inpatient treatment provides around-the-clock care
Outpatient treatment is often more affordable
Inpatient treatment is more likely to prevent a return to use during treatment
If you or a loved one are seeking treatment for substance use, whether it be through an inpatient or an outpatient program, there are many options available. To learn more about how The Recovery Village can help, speak with a representative today.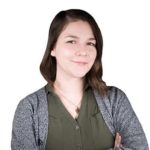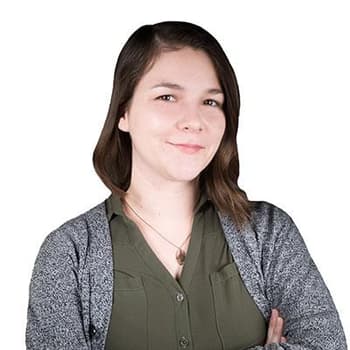 Editor – Megan Hull
Megan Hull is a content specialist who edits, writes and ideates content to help people find recovery.
Read more
Medically Reviewed By – Denise-Marie Griswold, LCAS
Denise-Marie Griswold is a Licensed Clinical Addictions Specialist. She earned her Master's Degree in Substance Abuse and Clinical Counseling from East Carolina University in 2014.
Read more
Medical Disclaimer
The Recovery Village aims to improve the quality of life for people struggling with substance use or mental health disorder with fact-based content about the nature of behavioral health conditions, treatment options and their related outcomes. We publish material that is researched, cited, edited and reviewed by licensed medical professionals. The information we provide is not intended to be a substitute for professional medical advice, diagnosis or treatment. It should not be used in place of the advice of your physician or other qualified healthcare providers.