Dual diagnosis treatment is most effective when a mental health condition and substance use disorder are treated simultaneously.
A dual diagnosis is when a person is diagnosed with both a mental health disorder and a substance use disorder. The conditions are usually treated separately, but when diagnosed in the same person, they are related and can have noticeable impacts on one another.
To have the most effective outcome, a person with a dual diagnosis should receive treatment for both disorders at the same time. Dual diagnosis treatment programs are designed to address each issue individually while keeping in mind how the other disorder may influence the treatment plan. For example, dual diagnosis rehab treats substance use disorder by allowing the person to go through withdrawal and treat their addiction. The person will also receive therapy for their mental health disorder during the addiction treatment process.
What Is Dual Diagnosis?
The definition of a dual diagnosis is when a person is diagnosed with one or more mental health disorder (such as anxiety, depression or a personality disorder) along with one or more substance use disorder (such as alcohol or opioid abuse). A dual diagnosis can also be termed co-occurring disorders or comorbidity.
There are several different types of dual diagnosis treatment. These will vary depending on the specific combination of disorders a person has but will usually focus on reducing psychiatric symptoms and reducing substance use. For example, a variation of cognitive behavioral therapy has been developed to treat post-traumatic stress disorder and substance use disorders.
Symptoms of Dual Diagnosis
Only a mental health professional can diagnose a mental health or substance use disorder. However, knowing the common symptoms of dual diagnosis may help an individual recognize when they need assistance.
The symptoms of dual diagnosis are similar to the symptoms of mental health disorders and substance use disorder, but they occur in the same person. Those symptoms include:
Retreating from relationships with family and friends
Sudden changes in behavior
Difficulty managing daily tasks
Engaging in risky behaviors
Neglecting health and hygiene
Using substances under unsafe conditions
Losing control over substance use
Developing high tolerance to a substance
Experiencing withdrawal symptoms
Feeling the need to use the substance to function normally
How Common Are Co-Occurring Disorders?
Co-occurring disorders are quite common, according to the National Survey on Drug Use and Health. Co-occurring disorders (any mental illness and at least one substance use disorder) were diagnosed in an estimated 8.5 million American adults in 2017. The report noted that of those 8.5 million adults, 51% received treatment for either their substance use disorder or their mental health disorder. Only 8.3% received treatment for both disorders.
The most common mental health disorders that co-occur with substance use disorders include:
Benefits of Dual Diagnosis Treatment
When only one diagnosed disorder is treated, the treatment is less likely to be as effective as it would be in a person who does not have a dual diagnosis. Comprehensive treatment that addresses both issues is important to have the highest impact on the individual working toward recovery.
A dual diagnosis is likely to be a complex case, requiring a more intensive treatment program than a mental health disorder on its own. The benefits of dual diagnosis treatment are that the person can:
Receive necessary treatment to stop using drugs or alcohol
Receive therapy to help them cope with their mental health disorder
Work with a therapist to understand how their co-occurring disorders are connected
Address the roots of addiction and causes of their mental health disorder
Learn coping mechanisms for mental health conditions
Identify and avoid triggers associated with relapse
Build a solid relapse prevention plan
Related Webinar: Dual Diagnosis: Dealing with Double Trouble
Dangers of Self-Medication
When a person has a mental health issue, they may turn to substance use to cope with physical and psychological symptoms. This action is called self-medication, and self-medication is dangerous. It can lead to addiction to the substance as well as making mental health issues worse. For example, a person may use alcohol to ease the symptoms of their depression, but as soon as the alcohol wears off, they feel even more depressed. This process can be a vicious cycle that leads to addiction.
Additional risks of self-medication include:
Delaying the diagnosis of an underlying mental health disorder
Feeling amplified symptoms when not using the substance
Developing tolerance to the substance, building a desire to use more
Becoming addicted to the substance
Is Dual Diagnosis Treatment Right for Me?
Dual diagnosis treatment is important for anyone who has been simultaneously diagnosed with a mental health disorder and a substance use disorder. It is important to get help for both of the issues, not just address one of them.
If you have been diagnosed with a co-occurring mental health and substance use disorder, then dual diagnosis treatment is right for you. Additionally, to be sure, you can:
How to Find Dual Diagnosis Treatment Near Me
Dual diagnosis treatment centers can help individuals dealing with simultaneous mental health and substance use disorders. To find a dual diagnosis treatment facility, you can:
Dual Diagnosis Programs at The Recovery Village
At The Recovery Village, we understand that most people who struggle with drug and alcohol addictions also face mental health conditions. We believe that lasting healing begins with addressing both conditions simultaneously and allowing people to recover physically and psychologically. We offer dual diagnosis treatment in our residential and outpatient programs at most of our locations across the country.
If you or a loved one are struggling with a mental health disorder and a substance use disorder, The Recovery Village can help. The Recovery Village has dual diagnosis treatment programs that will address both diagnoses and get individuals the right treatment plan to improve treatment outcomes. To learn more about our comprehensive treatment plans, call The Recovery Village to speak with a representative.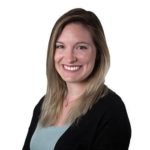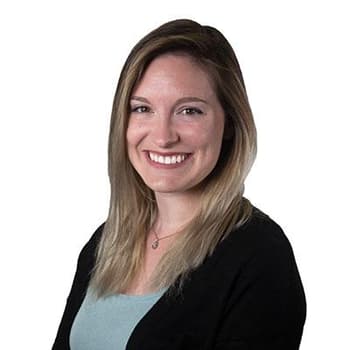 Editor – Camille Renzoni
Cami Renzoni is a creative writer and editor for The Recovery Village. As an advocate for behavioral health, Cami is certified in mental health first aid and encourages people who face substance use disorders to ask for the help they deserve.
Read more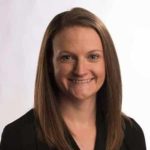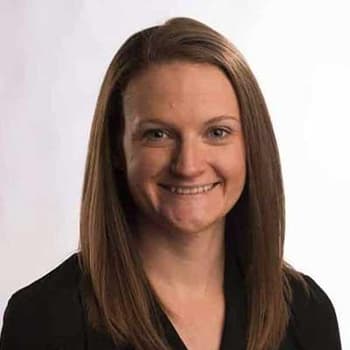 Medically Reviewed By – Dr. Trisha Sippel, PhD
Dr. Sippel is a diversely trained scientist with expertise in cancer biology and immunology.
Read more
Medical Disclaimer
The Recovery Village aims to improve the quality of life for people struggling with substance use or mental health disorder with fact-based content about the nature of behavioral health conditions, treatment options and their related outcomes. We publish material that is researched, cited, edited and reviewed by licensed medical professionals. The information we provide is not intended to be a substitute for professional medical advice, diagnosis or treatment. It should not be used in place of the advice of your physician or other qualified healthcare providers.