Methamphetamine (meth) abuse treatment can involve a number of stages, including medical detox, inpatient or outpatient treatment, and aftercare support.
Methamphetamine substance use disorder is a harmful and sometimes fatal condition. However, with the right treatment, a person can keep symptoms at bay and live a healthy and normal life. Meth treatment is typically provided at a drug rehabilitation facility by medical professionals that include physicians, nurses, counselors and addiction professionals.
Meth Addiction Treatment Options
Substance use disorder treatment options are different for everyone, and they ultimately depend on a variety of factors. Some factors may include the person's gender, the length of their addiction and whether there are any other co-occurring disorders present, such as depression or anxiety.
Rehab facilities are staffed with teams of professionals that understand meth addiction and how to treat it most effectively.
Levels of Care
More on meth treatment & its levels of care:
Medical Detox:
Medical detox is the first step of the meth rehabilitation process and involves the body removing and metabolizing the substance. Before medical detox, a team of doctors, therapists, counselors and support staff thoroughly evaluates each client to determine their needs and formulate a treatment plan.
The detoxification process is primarily centered around managing withdrawal symptoms, which are uncomfortable symptoms that appear after meth is stopped. Specially trained doctors supervise every client during this process to ensure that detoxification progresses safely. They may prescribe medication to treat nausea, vomiting or mood symptoms. They may also ensure appropriate sleep and diet.
Once the detox process is complete, treatment can begin.
Inpatient Meth Rehab:
During inpatient meth rehabilitation, clients reside at a treatment center. They can engage with other treatment patients and participate in various forms of therapy. These may include cognitive-behavioral therapy (CBT) and contingency management methods, which can help meth addiction and co-occurring disorders. Inpatient rehabilitation maintains complete confidentiality. The intensive nature of the program is highly effective and allows clients to participate in meth treatment fully.
An inpatient meth treatment option is particularly convenient for individuals who come from out of state. One of the benefits of living on campus is that it provides a healthy environment, free from the addiction triggers of home. The inpatient option also allows clients full, around-the-clock access to medical personnel in case of an emergency.
Clients in inpatient rehab regularly meet one-on-one with an individual counselor and participate in group therapy. Group therapy sessions focus on a variety of issues associated with addiction, such as relationship issues and trauma survival. Inpatient treatment at facilities like The Recovery Village provides scientifically supported, holistic therapy options, including yoga.
Partial Hospitalization Program (PHP):
Similar to inpatient rehab, partial hospitalization (PHP) offers on-site housing and access to staff 24 hours a day. It's a step down from inpatient rehab, but some individuals can transition from medical detox to PHP.
In this program, clients participate in fewer hours of therapy and care than inpatient programming. This level is best for clients who have a good outside support system. It includes various features to aid in treatment and recovery, including:
Aftercare and discharge planning
Comprehensive evaluation and treatment planning
Daily group therapy sessions that address any of the following topics:

Family patterns
Grief and loss
Introduction to the 12 steps
Recreational therapy
Substance abuse

Gym exercises
Medication management
Outdoor sports (volleyball, basketball, etc.)
Yoga
Outpatient Meth Rehab:
In outpatient rehab and intensive outpatient care, clients don't live on campus. Instead, they come and go to the facility during the day. This type of meth treatment is recommended for individuals who have been doing well in inpatient therapy or PHP for some time.
Most clients in this program have already undergone detoxification and inpatient rehabilitation. Outpatient therapy can also be beneficial for those with less severe or more recent conditions.
Outpatient care often includes:
Outpatient therapy offers a higher level of independence and autonomy for clients transitioning back into their daily lives. Those in outpatient treatment can still maintain work or school obligations. Family therapy may also be included in the treatment plan.
Outpatient treatment is a good option for those with a safe home and a reliable support system. However, if a safe and supportive home is not available, sober living houses can provide a safe environment during the transition. The accountability and support of outpatient rehabilitation provide a clear connection to medical personnel and addiction specialists, creating a network of care.
Aftercare & Sober Living Programs:
The final stage of meth treatment is aftercare. Aftercare planning is essential during treatment to help clients maintain sobriety after they graduate from a program. Aftercare plans often involve scheduled checkups with doctors and therapists at home to ensure that each client practices the sober living skills they learned in rehab.
Each person's journey of rehabilitation and recovery is different. Recovery can help you regain your physical health, relationships and other parts of your life that addiction impacts. Recovery is an ongoing process that often requires the support of friends and family.
Finding Help for Addiction at a Rehab Center
There are hundreds of meth rehab centers all over the country. While some people choose to attend treatment in their home state, others may travel for meth rehab. The Recovery Village has a network of meth addiction treatment centers throughout the country. Whether you'd like to stay close to home or wish to travel out of state for rehab, we can help you find quality care that meets your individual needs.
Paying for Rehab & Insurance Coverage
The price of rehabilitation varies depending on the level of care. Another factor to consider is the length of therapy. Many health insurance companies cover portions of the cost of rehab. However, the amount of coverage varies by company and plan. Ask your insurance company what they include in terms of addiction recovery treatment, or verify your insurance coverage online.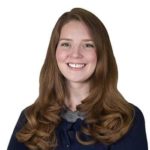 Editor – Renee Deveney
As a contributor for Advanced Recovery Systems, Renee Deveney is passionate about helping people struggling with substance use disorder. With a family history of addiction, Renee is committed to opening up a proactive dialogue about substance use and mental health.
Read more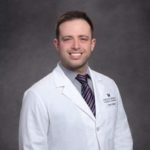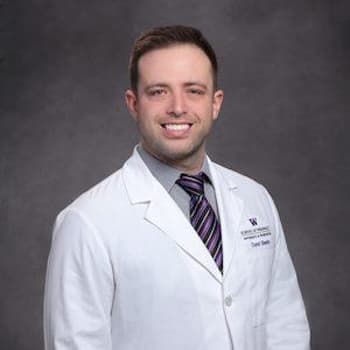 Medically Reviewed By – Dr. Conor Sheehy, PharmD, BCPS, CACP
Dr. Sheehy completed his BS in Molecular Biology at the University of Idaho and went on to complete his Doctor of Pharmacy (PharmD) at the University of Washington in Seattle.
Read more
Medical Disclaimer
The Recovery Village aims to improve the quality of life for people struggling with substance use or mental health disorder with fact-based content about the nature of behavioral health conditions, treatment options and their related outcomes. We publish material that is researched, cited, edited and reviewed by licensed medical professionals. The information we provide is not intended to be a substitute for professional medical advice, diagnosis or treatment. It should not be used in place of the advice of your physician or other qualified healthcare providers.