UHC Rehab Coverage
The Recovery Village is in-network with most insurance providers, including UnitedHealthcare, to cover addiction treatment costs. Addiction treatment is lifesaving for many people who need it. An addiction to drugs or alcohol can ultimately be a deadly disease, so there should be as few barriers to treatment as possible. As part of that, it's important to know that insurance companies, including UnitedHealthcare, will often cover some or most of the rehab costs, including inpatient care.
Check Your UnitedHealthcare Insurance Benefits for Rehab Now
UnitedHealthcare Insurance Provider Overview
UnitedHealth Group, or UHC, comprises two separate parts of the company. One of those is UnitedHealthcare, and the other is Optum. Between the two and the larger umbrella of the UnitedHealth Group company, plans are available in all states and many countries worldwide. Tens of millions of Americans have insurance through UnitedHealthcare.
UHC Coverage Levels and Plans
There are a few tiers of coverage available through UnitedHealthcare plans.
UnitedHealthcare Choice is a plan with coverage in-network with hundreds of thousands of providers around the country. It has no coverage for providers that aren't in-network.
UnitedHealthcare Choice Plus gives plan holders savings if they receive care within the UnitedHealthcare network. There's also a lower coverage level and higher out-of-pocket expenses with a provider not in the network.
UnitedHealthcare Options PPO includes savings for out-of-pocket costs if you use the preferred provider network.
Optum Care, part of the UHC company, offers services only in a few states.
Does UHC Insurance Cover Drug and Alcohol Rehab?
Treatment for addiction to drugs and alcohol is generally covered by UnitedHealthcare plans, with specifics and exact levels of coverage and benefits depending on your policy. Under the Affordable Care Act, coverage for addiction treatment is considered an essential health benefit, so it has to be covered in a way similar to other health conditions.
Does UHC Cover Mental Health Services?
Mental health services include counseling, talk therapy, medication management and other options for conditions such as depression and anxiety, which often co-occur along with substance use disorders. As is true with addiction treatment, UHC is required to cover mental health services as essential benefits. Particular types of therapy may also be covered by a UHC health plan, such as Eye Movement Desensitization and Reprocessing (EMDR), which is primarily used to help people heal from trauma.
Does UHC Cover Behavioral Health?
Behavioral health services are similar to mental health resources. These services can treat conditions co-occurring with addiction. While UHC covers them in most cases, you do have to verify with the insurance provider or a Recovery Advocate at The Recovery Village exactly what's covered and excluded and what your out-of-pocket requirements might be.
UHC and Medication-Assisted Treatment (MAT)
Medication-assisted treatment can be an important part of a comprehensive rehab program for people with addictions to alcohol or opioid use disorder. MAT relies on the use of approved medicines for treating cravings and symptoms of withdrawal. The medications used can include naltrexone, acamprosate and Antabuse, among others. UHC will cover MAT when medically needed since these are FDA-approved addiction treatments.
What To Expect From UHC for Rehab
Insurance coverage from UHC will cover the costs of treatment for addiction and mental health services, but there will likely be some out-of-pocket expenses to consider. These can include copays and meeting your deductible. How much you'll pay out-of-pocket depends on your plan and other details specific to you.
You can check the details of your UHC coverage, including preauthorization requirements, copay and coinsurance requirements, by contacting your insurer directly. You can also speak to a Recovery Advocate, who can help you navigate your insurance coverage so you can take the next steps.
Recovery is the most important investment you can make in your life. Contact our Recovery Advocates so you can take a step toward a life free from addiction.
Reach out now
We can help answer your questions and talk through any concerns.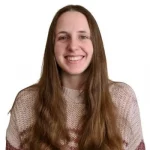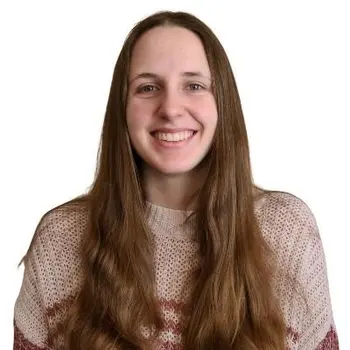 Editor – Abby Doty
Abby Doty graduated from Hamline University in 2021 with a Bachelor's in English and Psychology. She has written and edited creative and literary work as well as academic pieces focused primarily on psychology and mental health.
Read more
Medical Disclaimer
The Recovery Village aims to improve the quality of life for people struggling with substance use or mental health disorder with fact-based content about the nature of behavioral health conditions, treatment options and their related outcomes. We publish material that is researched, cited, edited and reviewed by licensed medical professionals. The information we provide is not intended to be a substitute for professional medical advice, diagnosis or treatment. It should not be used in place of the advice of your physician or other qualified healthcare providers.