The Recovery Village Ridgefield Detox Center
The Recovery Village Ridgefield Detox Center delivers state-of-the-art medical detox treatment services for clients struggling with substance abuse and co-occurring mental health disorders in the Pacific Northwest. After completing detox and as medically appropriate, patients can transition to additional treatment programs at its sister facility, The Recovery Village Ridgefield, located just minutes away.
Our Drug & Alcohol Detox Facility
Located in Vancouver, Washington, the highly-qualified addiction specialists at The Recovery Village Ridgefield Detox Center help patients safely begin their lifelong recovery from addiction. Opened in March 2018, the sixteen-bed facility offers medically-supervised detox tailored to each patient's needs.
Our Address: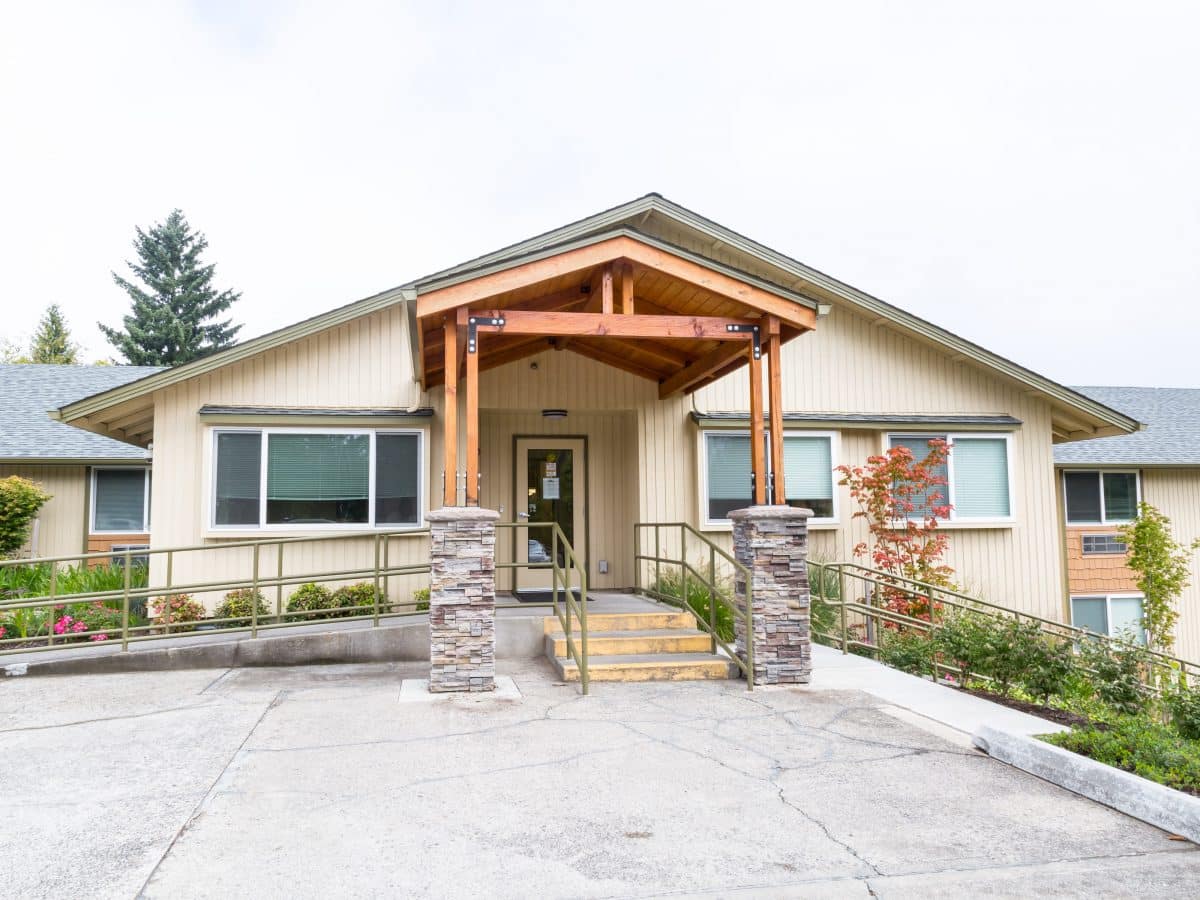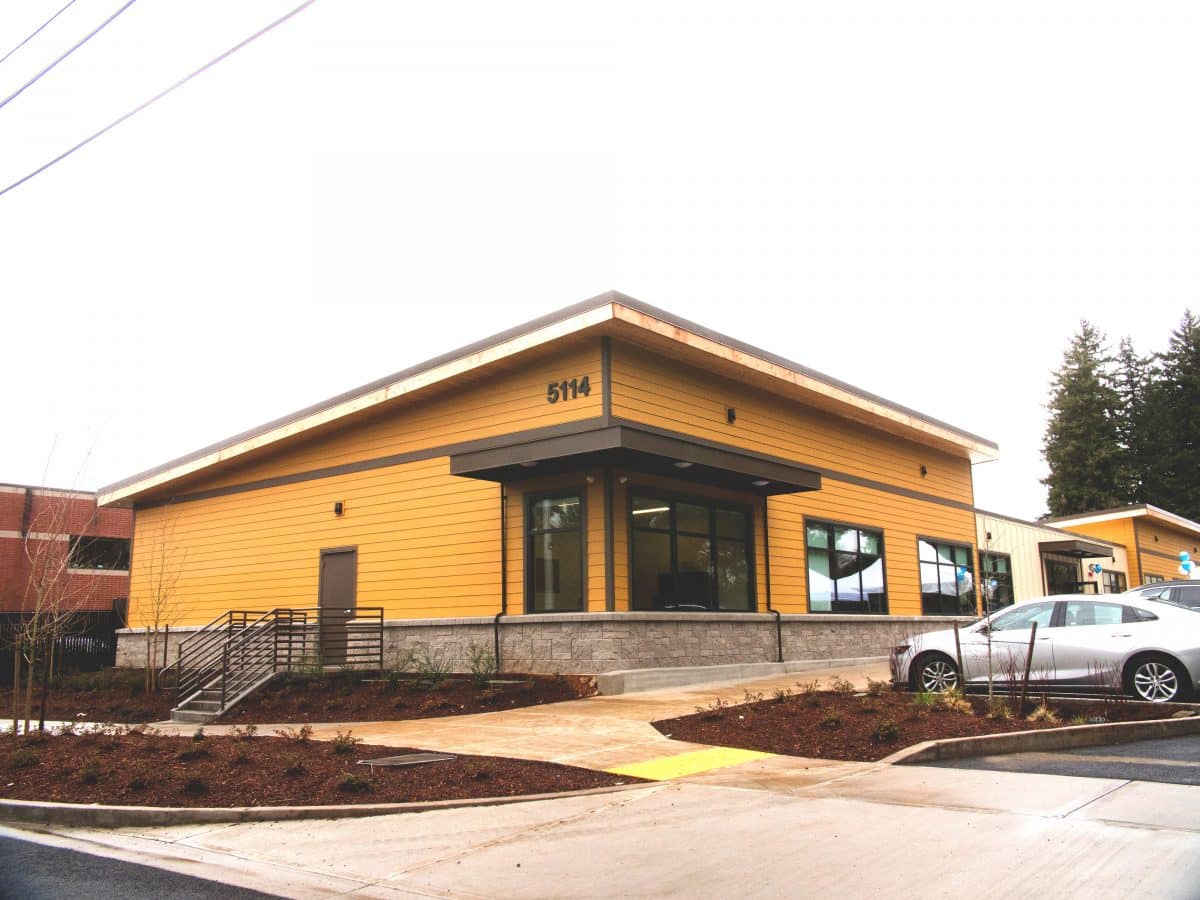 The Recovery Village Ridgefield Detox Center
Now Offering Online Counseling Services
Getting treatment for substance abuse and mental health issues with online rehab and counseling just got easier. The Recovery Village Ridgefield now offers teletherapy treatment for those who are struggling from substance abuse and mental health issues.
At Advanced Recovery Systems, patient safety is our top priority. We remain open and committed to providing critical addiction treatment. We are closely monitoring all developments associated with Coronavirus (COVID-19) and are taking proactive steps to ensure the health and safety of all patients, employees and the communities we serve.
To ensure you have full access to our rehab and therapy services, know that our staff is experienced and trained in telehealth and online counseling services for mental health, addiction, and overall drug and alcohol rehab support.
We're still here for you during the coronavirus pandemic, because we're in this together.
Paying for Alcohol and Drug Rehab
Several payment methods are available at The Recovery Village Ridgefield, including paying through:
Our Staff
The Recovery Village Ridgefield is led by full-time medical and clinical staff who are passionate about helping people overcome substance use disorders.
We are looking to fill several nursing and other clinical roles at our Washington facility.
Our Accreditations
The Recovery Village Ridgefield Detox Center is accredited by The Joint Commission. Additionally, our facility is licensed by the state of Washington, Chemical Dependency Services, and the Department of Social and Health Services (DSHS).
Amenities
Clients at The Recovery Village Ridgefield Detox Center enjoy well-balanced meals prepared by the site's private chef, as well as laundry and housekeeping services.
Clients also have access to The Recovery Village Ridgefield's onsite amenities, including its gyms, onsite-putting green, basketball courts, outdoor walking trails, areas and activities like horseshoes, badminton and more.
What to Expect
Understanding the expectations for treatment, including items that are and aren't allowed, can help clients prepare for a positive rehab experience at The Recovery Village Ridgefield Detox Center. For more information, view our full what to expect guide.
We recommend that clients bring:
Comfortable, closed-toed shoes
Seasonally appropriate clothing (approximately one to two weeks worth of clothes)
Sleepwear
Sealed (unopened), alcohol-free toiletries, including facial cleanser and moisturizer, shampoo and conditioner, sunscreen and feminine products
Any tobacco product you wish to use during the length of your stay if you're under the age of 21
We do not allow the following items at our facility:
Any drugs or alcohol, drug-related paraphernalia or clothing depicting drugs or explicit language
Any item containing alcohol (including mouthwash, hairspray or other toiletries)
Pants other than yoga pants or leggings
Opened cigarette cartons, medications, vitamin bottles or toiletries
Frequently Asked Questions
Feel free to contact our helpful representatives with any questions you have about medical detox and attending rehab. Some frequently asked questions about addiction treatment include:
How much does drug detox cost at The Recovery Village Ridgefield Detox Center?

The cost of medical detox varies depending on your insurance coverage, what types of treatment are used and the length of your stay. We are in-network with most insurance providers, making treatment more affordable for more families. Learn more about rehab costs.

Is cell phone use allowed during detox or stays?

Cell phones will be securely stored upon arrival at our facility. In general, cell phone use is limited so that patients can focus on their recovery. During later levels of care, clients may use phones during designated times outside of therapeutic sessions and activities.

Does The Recovery Village Ridgefield Detox Center cover travel costs?

No, we do not pay for travel to or from our facility. However, our representatives can help people coordinate travel plans for a safe and timely arrival.

How long does detox last?

The length and intensity of detox depend on the type of substance, how much and how frequently it was used, and individual body chemistry. In general, medical detox lasts between five and seven days.
For more answers about treatment, call our facility, view answers to other frequently asked questions or read our full what to expect guide.