Opiates and opioids are used for legitimate medical purposes, such as pain relief. Over time, however, they can cause addiction and many other serious consequences.
Opiate and opioid drugs affect the same brain receptors and have the same effects on the central nervous system. Opiates are derived naturally, but opioids are man-made. However, while the term "opiates" only describes natural drugs, "opioids" is used as an umbrella term for both natural opiates and synthetic opioids.
While opioids are prescribed to relieve acute pain, prolonged use can lead to abuse, addiction, tolerance and physical dependence. Common opioids include prescription painkillers such as Dilaudid, oxycodone, hydrocodone and fentanyl, as well as the illicit drug heroin. Opioid addiction is a large contributor to overdose deaths in the United States. In 2019, there were 70,630 fatal overdoses, and opioids were responsible for 70.6% of these deaths. Opioid addiction is a disease that has destroyed the lives and families of millions. While there is no cure for opioid addiction, this disease can be treated in drug addiction rehabilitation.
To fully understand opioid addiction, it's important to understand why these drugs are so addictive and why they're used in medicine.
How Opioid Addiction Happens
Opiates are highly addictive drugs, making addiction a very real possibility. When a person takes an opioid or opiate, the drug enters the brain through the bloodstream and creates a flood of artificial endorphins and dopamine. These are neurotransmitters responsible for feelings of reward, pleasure and satisfaction, and the opioid's effect on them creates a rush of euphoria. Because the high is unlike any naturally-occurring rush of dopamine or endorphins, the only way a person can experience it again is by using the drug again.
After repeated use, however, the brain will reduce its ability to create dopamine and endorphins naturally. As a result, a person may only be able to experience these feelings again when they use opioids. Because of the strong and desirable feelings that flood the brain, and because they may no longer feel pleasure naturally, they may crave an opioid high. People choose to abuse opioids to lessen their pain and continue experiencing these euphoric feelings on demand. This is one of the main reasons opioids are highly addictive.
There are several steps to developing an opioid addiction. These include:
Tolerance: When a person has to use increasingly larger doses of opioids to experience the same high
Physical dependence: When the body would enter withdrawal if the person stops taking the drug
Psychological addiction: Mental cravings for opioids set in, leading to addictive behaviors.
Tolerance and dependence can occur independent of addiction, but they often exist together as the physical and psychological effects of opioids increase.
Common Opioids and Opiates
Opioid pain medications are prescribed mainly to treat moderate to severe pain. In many cases, opioids are prescribed following surgery or a medical procedure. In a recent study by The Recovery Village, participants reported using these common legal opioid drugs, some using more than one:
Oxycodone: a semi-synthetic opioid that 68% reported using. Common brand names are Percocet (a combination drug containing oxycodone) and OxyContin.
Hydrocodone: 56% reported using this semi-synthetic opioid, included in drugs like Lortab and Vicodin.
Morphine: a highly addictive, naturally occurring substance found in the opium plant that 37% reported using.
Codeine, a less powerful but still addictive substance, is primarily used as a cough suppressant. Codeine is typically prescribed as a combination medication, and 31% reported using this substance.
Fentanyl is a highly addictive opiate that is produced synthetically. Fentanyl is commonly prescribed as a transdermal patch but is also sold illegally. About 26% of participants reported using fentanyl.
Common Signs of Opioid Addiction
When a person is abusing or addicted to opiates, they often prioritize obtaining their drug of choice and getting high above all other things. As a result, opiate abuse and addiction have a number of visible signs. If you suspect a friend or family member may be using opiates, you should begin to see changes in multiple aspects of their life.
Short-Term Effects of Opioid Addiction
Opiate abuse can start to rewire the brain over time and elicit changes in behavior, psychology, and physiology. As a result, you may notice a variety of physical and psychological changes in a person struggling with opiate or opioid abuse.
Initial physical symptoms of opioid addiction are:
Dry mouth
Constipation
Feeling lightheaded
Feeling euphoric and overly elated
Constricted pupils
Lack of coordination
Sleeping too much
Nausea and vomiting
Dangerous symptoms and side effects of opioid use can occur during any use. More severe and serious symptoms may progress as use continues.
Severe symptoms include:
Slowed heartbeat
Slowed or shallow breathing
Dizziness/drowsiness
Low blood pressure
Psychological symptoms of opiate abuse are:
Confusion
Loss of appetite
Irritability
Mood swings
Depression
Opiate abusers are also at an increased risk for certain health concerns, including HIV and hepatitis, due to injecting opiates intravenously. All opiate users also regularly risk experiencing an overdose, which is a medical emergency and can easily turn lethal if not treated immediately.
Long-Term Health Effects of Opioid Addiction
The longer a person abuses opioids, the more at risk they are for causing serious and sometimes permanent damage. Long-term health effects of opioid abuse include damages to various parts of the body such as the brain, heart, central nervous system and other major organs. Opiate abuse can affect pregnancy and cause adverse health effects in fetuses and newborn babies.
The Recovery Village recently asked current and former opioid users what long-term effects they experienced because of their opioid use, misuse and abuse.
Among this group, reported long-term opioid and opiate use effects included:
A weakened immune system (38%)
Gastrointestinal issues, such as constipation and bowel obstruction (43%)
Respiratory depression (18%)
Bloodborne infections and illnesses (25%)
Vein collapse (19%)
Coma (8%)
Skin abscesses (22%)
Sexual dysfunction/impotence (20%)
Brain damage and loss of cognitive abilities (16%)
Dental problems (26%)
Depression (42%)
It is important to remember that the intention of abusing opioids is to feel the "high" that comes with taking them. However, when a person gets used to the feeling or reaches a certain tolerance, the amount they have been taking will not suffice any longer. Gradually, the dosage will start to increase, resulting in severely damaging effects on the human body.
Pregnant women who are addicted to opiates not only put their own bodies at risk, but they also put their babies at risk for addiction in utero and after they are born. About 14% of those surveyed about opioid use reported pregnancy and/or neonatal complications.
Prenatal opiate exposure risks:
Preterm birth
Low birth weight
Neonatal abstinence syndrome, including tremors, convulsions and respiratory distress
Infant opiate addiction
Newborn withdrawal
HIV-positive infants
Hepatitis-positive infants
As prenatally opiate-exposed children grow, preliminary reports show a prevalence of conduct issues and emotional disturbances in small children. There was also a greater risk for slow physical development and attention-deficit/hyperactivity disorder (ADHD). While the data is still fully unclear as to how prenatal opiate exposure affects children, it is best for pregnant mothers to avoid opiate abuse and get help for their addiction before and during pregnancy.
Factors That Influence Opioid Addiction Risk
Some people will experience the signs of addiction very quickly, while others using the drug similarly will not. It seems that several risk factors increase the occurrence of opioid addiction. They include:
Using substances over the long term
Beginning to use substances from a young age
Poverty
Unemployment or poor work history
Substance abuse among family members
Stressful or traumatic life experiences
Chaotic or dangerous environment
A person who experiences more risk factors will be in increased danger of developing an opioid use disorder or addiction, but not having these added risk factors does not exclude a person from possibly gaining an opioid addiction.
Diagnosing Opioid Addiction
To determine if someone is being negatively impacted by opioids, mental health and addiction professionals will work with the person to evaluate if they have an opioid use disorder, the clinical term for an opioid addiction. As a recognized psychological condition in the DSM-5, opioid use disorder involves ongoing substance use that results in:
Opioids being used in large amounts for long periods of time
Repeated, unsuccessful attempts to reduce or end opioid use
Excessive time, energy, effort and money spent using and recovering from use
Cravings and strong urges to use
Struggling to meet expectations at home, work or school
Continuing to use opioids despite conflict with loved ones
Quitting fun or important activities to spend more time using
Using opioids in dangerous situations, like driving
Needing to take more of the opioid to produce the desired effect
Feeling ill or uncomfortable when the drug is not present
To be diagnosed with an opioid use disorder, a person only needs to show two of the signs and symptoms listed. Having more could indicate a more significant and problematic disorder.
Treatment and Resources for Opioid & Opiate Addiction
Treatment for opioid and opiate use disorders should be tailored to the unique symptoms and needs of the individual. Fortunately, there is a full continuum of care available to people in need. Some of the best and most impactful treatment options include:
Outlook for Opioid Addiction
Recovery from opioid addiction is a lifelong process. Relapse is a common and expected part of the disorder: four out of five opioid users report relapsing after starting their recovery. Experts agree that seeking professional treatment that matches a person's situation and staying in that treatment for the appropriate amount of time can significantly increase periods of sustained recovery. People who do not seek professional treatment or who do not finish treatment are at a much higher risk of future relapse. Thankfully, among the opioid rehab patients surveyed, 87% report finishing their first treatment program completely.
Find the Help that You or Your Loved One Needs for Opioid or Opiate Addiction
With the stigma still surrounding opioid addiction, many people avoid going to treatment and end up endangering themselves. At The Recovery Village, we believe there is no shame in having an addiction to opioids or any other substance. Addiction is a disease, and like any disease, it requires medical care and attention. With the right course of action, including detoxification, treatment plans, and supervision from qualified staff, you can put opioid addiction in the past and lead a happy and successful life. There is no better time to seek treatment than now — contact us today to learn more.
Related Topic: Teletherapy for Addiction & Mental Health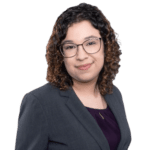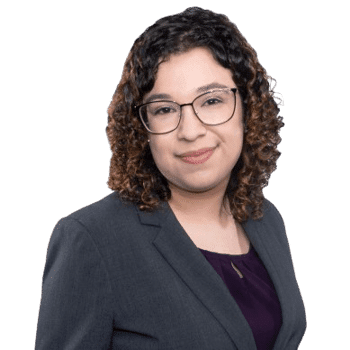 Editor – Melissa Carmona
Melissa Carmona puts years of writing and editing experience to work helping people understand substance abuse, addiction and mental health disorders.
Read more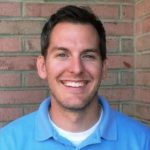 Medically Reviewed By – Eric Patterson, LPC
Eric Patterson is a licensed professional counselor in the Pittsburgh area who is dedicated to helping children, adults, and families meet their treatment goals.
Read more
FAQs
---
Sources
---
American Psychiatric Association. "Diagnostic and Statistical Manual of Mental Disorders – Fifth Edition." 2013. Accessed May 21, 2021.
Azuine, Romuladus, et al. "Prenatal Risk Factors and Perinatal and […]thnic US Population." JAMA Network Open, June 5, 2019. Accessed May 21, 2021.
Centers for Disease Control and Prevention. "Drug overdose deaths." March 3, 2021. Accessed May 21, 2021.
Donahoe, RM; Vlahov, D. "Opiates as potential cofactors in progre[…] infections to AIDS." Journal of Neuroimmunology, March 15, 1998. Accessed May 21, 2021.
Drug Enforcement Administration Museum & Visitors Center. "Cannabis, coca, and poppy: Nature's addictive plants."  Accessed May 21, 2021.
Foundation for a Drug-Free World. "What Does Heroin Look Like?" Accessed May 21, 2021.
Mojtabai, R. "National trends in long-term use of prescription opioids." Pharmacoepidemiology & Drug Safety, September 6, 2017. Accessed September 20, 2021.
National Institute on Drug Abuse. "Principles of Drug Addiction Treatment: […]uide (Third Edition)." January 2018. Accessed May 21, 2021.
National Institute on Drug Abuse. "Opioid Overdose Crisis." May 27, 2020. Accessed May 21, 2021.
National Institute on Drug Abuse. "What are prescription opioids?" May 2020. Accessed May 21, 2021.
Nolan, S; Klimas, J; et al. "Alcohol use in opioid agonist treatment." Addiction Science & Clinical Practice, 2016. Accessed September 20, 2021.
Wapner, J. "CDC Study Finds Opioid Dependency Begins[…]Days of Initial Use." Newsweek, March 22, 2017. Accessed September 20, 2021.
Medical Disclaimer
The Recovery Village aims to improve the quality of life for people struggling with substance use or mental health disorder with fact-based content about the nature of behavioral health conditions, treatment options and their related outcomes. We publish material that is researched, cited, edited and reviewed by licensed medical professionals. The information we provide is not intended to be a substitute for professional medical advice, diagnosis or treatment. It should not be used in place of the advice of your physician or other qualified healthcare providers.