What is the right amount of communication for a patient during rehabilitation? Should they always be in contact with friends or family? This complex topic involves a variety of answers.
Drug and alcohol rehab is a challenging period for individuals and their families. It's a time when people who have dangerously misused substances are trying to make a positive change. This process often means leaving behind their usual life, including work and daily interactions with family and friends, to focus on recovery.
Isolation can be tough, but changing environments is often necessary to concentrate on the goal of rehab. Treatment centers can introduce positive experiences and eliminate negative influences, such as harmful relationships that lack emotional support or tempt a person to misuse substances. Patients and their families might wonder how much the person attending rehab should communicate with people outside the center during inpatient rehabilitation. This isn't a simple question, as everyone's needs differ, and their rehab plan may allow varying levels of outside contact.
Understanding the Recovery Journey in Rehab
When a loved one is in rehab, it can be a challenging time for everyone involved. It's crucial to understand that rehab is a long and often complex process, with different stages requiring different approaches.
Medical detox: The journey typically begins with detoxification, which is when drugs are removed from a person's system. This can last from a few days to a couple of weeks. During this time, contact is usually limited to allow the individual to focus on their recovery.
Inpatient or residential rehab: Inpatient rehabilitation often follows detoxification. This level of care helps individuals overcome substance use and addiction in a residential setting for weeks or even months. It involves a structured environment where patients receive 24/7 medical supervision, counseling, therapy and support. The goal is to provide a focused and immersive treatment experience to promote recovery, develop coping skills and support long-term sobriety.
The Pros and Cons of Outside Communication During Rehab
Keeping in touch with a loved one during their time in rehab has both benefits and potential drawbacks.
Pros
Staying in contact with a loved one in rehab can have several positive impacts:
Maintaining relationships: Regular communication can help sustain the bond between you and your loved one, ensuring they don't feel isolated during their recovery journey.
Providing emotional support: Your words of encouragement can be a source of strength and motivation for your loved one, reminding them that they're not alone in their struggle.
Staying involved: Keeping in touch lets you stay updated about your loved one's progress and their challenges, which can be beneficial when they transition back to normal life.
Conflict resolution: Rehab provides a safe and supportive environment for addressing and resolving conflicts. This can be particularly beneficial if the addiction has strained your relationship with your loved one.
Cons
However, some family situations and social networks can potentially do more harm than good for a person's recovery. Some drawbacks of continued communication include:
Added stress: The rehabilitation process can be emotionally taxing for the patient and their loved ones. Sometimes, maintaining regular contact can add to this stress.
Potential setbacks: Negative behavior or stressful interactions during treatment can hinder recovery, making it longer and more difficult.
Boundary violations: It's crucial to respect the boundaries set during treatment. Unwanted or excessive contact can disrupt recovery and reinforce unhealthy communication norms.
Knowing When & How Often to Reach Out
Steven Gifford, a licensed professional counselor in Ohio, explains the positives of a family taking a "step back" to "recognize negative behavior patterns" that might have led to their loved one's addiction.
"For example, well-meaning family and friends often become trapped in a cycle of enabling and codependency with the patient prior to addiction therapy," he writes. "They pretend like nothing is wrong and unintentionally assist the patient's addiction by ignoring the problem."
This type of relationship can persist even after rehabilitation has started, which is another example of when outside communication might need to be limited during inpatient treatment.
Usually, the rehab center's counselor will decide how much patients should interact with their loved ones and whether it's beneficial or harmful. Luckily, many treatment centers like The
Recovery Village offer family counseling sessions. In these valuable meetings, individuals struggling with substance misuse and their family members can openly address unresolved problems under the expert guidance of a professional. This process could prevent future relapses triggered by issues within their support network.
Respecting Boundaries During Rehab
One of the most important aspects of communicating with someone in rehab is respecting their boundaries. Rehab centers often have rules about contact with people outside the program. These rules are in place to help the individual focus on their recovery and reduce any potential stressors. It's essential to respect these boundaries and understand that the person in rehab may need space and time away from loved ones during treatment.
Communication Strategies
Here are some strategies for effectively communicating with someone in rehab while maintaining healthy boundaries:
Be authentic: Authentic communication is key. Be honest about your feelings but avoid placing blame or adding unnecessary stress.
Use designated communication times: Most rehab centers have set times for phone calls or visits. Use these times to offer your support and let your loved one know you're there for them.
Write letters: If direct communication is limited, consider writing letters. This can be a therapeutic way for you and your loved one to express your feelings.
Participate in family therapy sessions: Many rehab centers offer family therapy sessions. These sessions can be a valuable opportunity to work through conflicts or issues in a safe and supportive environment.
Encouraging Family Therapy
Family influences can majorly affect an individual's chances of developing a substance use disorder. For example, research has shown that a child who grows up in a household where at least one adult misuses drugs or alcohol is significantly more likely to become addicted than a child brought up in a home free from substance misuse.
Relationships with family members can also help people struggling with an addiction, and sometimes these connections are best done under the supervision of a medical expert.
When undergoing substance misuse treatment, the patients receive most of the attention and resources from therapists, social workers and medical personnel. In some levels of care and at some facilities, all family members are included in therapy to uncover lasting issues that could create problems for someone in recovery. The family therapy program is designed to break down the lingering feelings of distrust, guilt and stress.
However, not every facility offers this valuable service. According to data from the Substance Abuse and Mental Health Services Administration, the states with the highest percentage of facilities that do not provide family counseling are:
New Hampshire (48 percent)
Nevada (35 percent)
Washington (31 percent)
North Carolina (30 percent)
Illinois (28 percent)
Illinois (28 percent)
Colorado (28 percent)
California (24 percent)
Massachusetts (23 percent)
New York (21 percent)
One encouraging aspect of these statistics is that even in the states with the highest percentage of facilities without this service, most rehab centers in the United States provide families with a therapeutic environment for healing. Many healthcare experts recognize the importance of giving patients and their families this chance for therapy, as it can help strengthen their relationships and increase the likelihood of a successful recovery.
Family counseling is one of the reasons why The Recovery Village is a trusted resource for overcoming substance use disorders. Other ways the facilities and staff are an ally against addiction include quality customer service and a full continuum of care for all types of addiction and needs.
How The Recovery Village Handles Family Communication During Rehab
The staff at The Recovery Village understands the importance of family, especially in times of hardship. When a person enters a drug rehabilitation program, having a support system in place can make the entire process a little easier.
"If it's a healthy and supportive environment, we want to encourage (communication with family) as much as possible," said Jodi Russo, director of operations at The Recovery Village Umatilla.
However, Russo added that each family provides its own dynamics, some with potential pitfalls.
"Are they enablers?" she asked as an example of a situation where family contact might be discouraged.
Aside from providing family counseling services for its patients and families, The Recovery Village has a set of guidelines to help family members understand the importance of rehabilitation, signs to look for to avoid an early discharge and ways to create positive interactions between the patient and their loved ones:
The Recovery Village staff contacts a patient's family within 48 hours of treatment beginning. This contact includes ways to set boundaries and what to look for when someone asks to leave the facility before a program ends to identify potential issues.
Family weekends are scheduled once a month to promote healthy interaction and communication.
For patients in less intensive levels of care, nearby families can schedule visits where they can take the patient offsite.
The Recovery Village Involves Families in the Recovery Process
If someone in your family is struggling with drug or alcohol addiction, it's important to reach out for help. The Recovery Village has treatment centers in five states that provide a welcoming and supportive environment for people from all walks of life to start their journey to recovery. At The Recovery Village, they also offer family therapy sessions and visitation opportunities so everyone can be involved in the healing process and contribute to creating a stable and supportive environment for recovery. Contact a Recovery Advocate today to learn more or start the admissions process.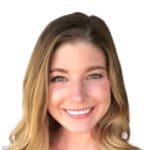 Medically Reviewed By – Danielle Boland
Danielle is licensed clinical social worker, currently living and practicing in central Connecticut.
Read more
Medical Disclaimer
The Recovery Village aims to improve the quality of life for people struggling with substance use or mental health disorder with fact-based content about the nature of behavioral health conditions, treatment options and their related outcomes. We publish material that is researched, cited, edited and reviewed by licensed medical professionals. The information we provide is not intended to be a substitute for professional medical advice, diagnosis or treatment. It should not be used in place of the advice of your physician or other qualified healthcare providers.