Our Rehab Centers for Addiction Treatment
Our rehab centers help men, women and adolescents who are struggling with addictions, substance abuse and co-occurring disorders. We also provide treatment exclusively to International Association of Fire Fighters (IAFF) members at our Maryland facility, the IAFF Center of Excellence for Behavioral Health Treatment and Recovery.
Call Us Today
Find a Rehab Center Near Me
Our facilities offer a full continuum of care and provide comprehensive discharge plans to aid in the success of our patients' recovery. In addition to providing detox, residential, partial hospitalization and intensive outpatient programs, we also provide sober housing accommodations and outpatient services for our patients.
The Recovery Village Drug and Alcohol Rehab represents its flagship facility in Umatilla, Florida as well as the collective expertise of its locations across the country. Our rehab facilities serve communities from Florida to Washington, specializing in a range of addiction recovery services.
Teletherapy for Addiction and Mental Health
Register for our teletherapy and online addiction treatment programs below and we'll match you with a licensed professional who will meet with you regularly and guide you on the path to recovery.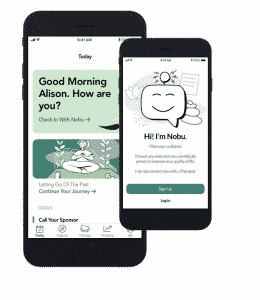 Our Story
While some clients opt for treatment close to home, others may travel to a different state or region to receive care for their individual needs. The Recovery Village Drug and Alcohol Rehab is continuously expanding to create rehabilitation opportunities for more people throughout the country. We've treated 12,000 patients and counting since 2013 and look forward to serving more communities to support lasting recovery.
Ready to start? We're here to help.