The Recovery Village Ridgefield
The Recovery Village Ridgefield offers a full variety of rehab programs for drug and alcohol addictions and co-occurring mental health conditions. We believe that anyone can overcome addiction in a supportive environment with compassionate treatment. Complete with a full-time medical and clinical staff, an array of amenities and many recreational therapy options, The Recovery Village Ridgefield is equipped to help clients begin lasting recovery.
Our Washington Alcohol and Drug Rehab Facilities
Located in Ridgefield, Washington, our 80-bed facility sits on five acres of land and provides people with a safe environment that promotes recovery from addiction. Our standalone detox facility, The Recovery Village Ridgefield Detox Center, offers high-quality medical detox care in addition to the programs at our main facility. A short drive from both Portland, Seattle and surrounding cities, The Recovery Village Ridgefield aims to curb addiction in Washington, Oregon and the greater Northwest US.
Our Locations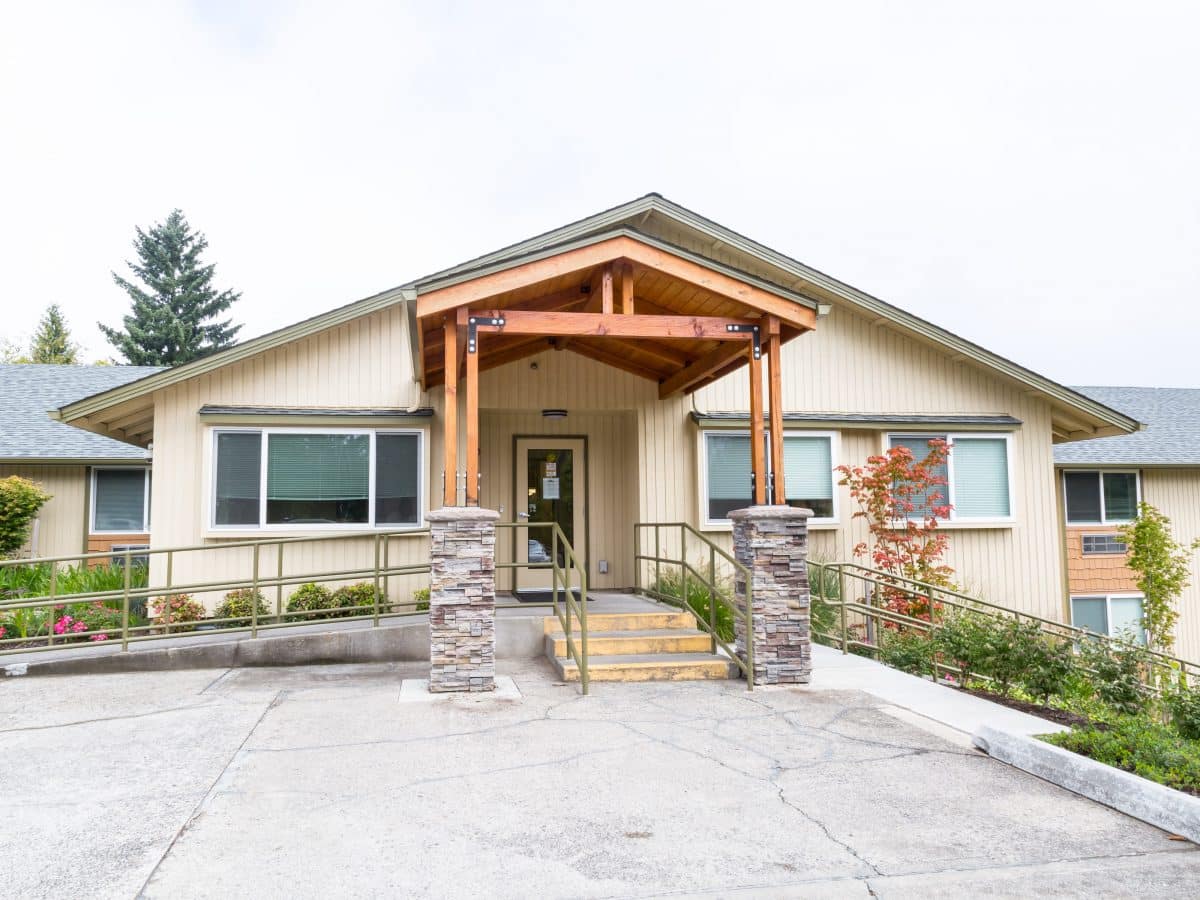 The Recovery Village Ridgefield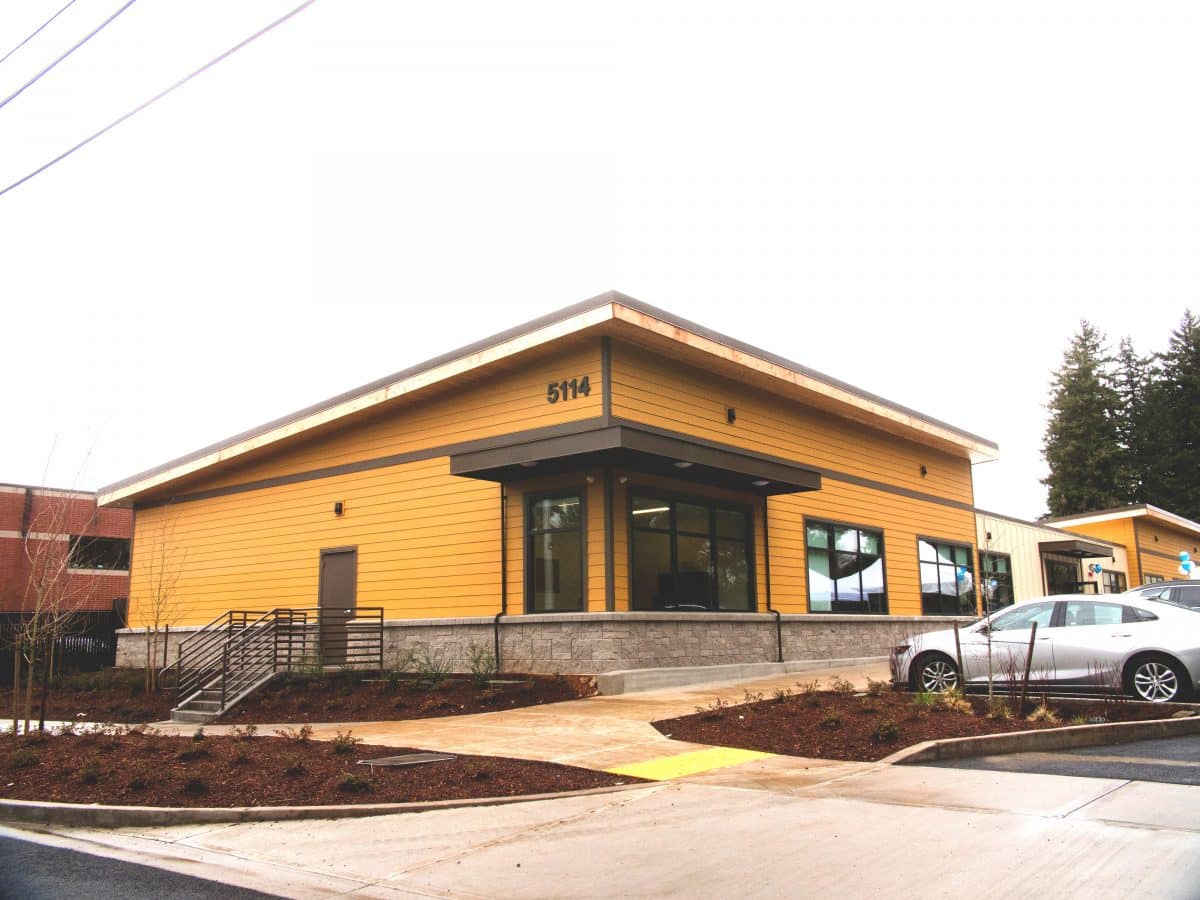 The Recovery Village Ridgefield Detox Center
Levels of Care
As of October 21st, 2020, The Recovery Village Ridgefield will be reopening inpatient and detox services at our Ridgefield, WA location. Partial hospitalization (PHP), intensive outpatient (IOP), medication-assisted treatment (MAT) and other outpatient services will be available to patients through The Recovery Village Telehealth app. For more information, please call (360) 719-1480.
Now Offering Online Counseling Services
Getting treatment for substance abuse and mental health issues with online rehab and counseling just got easier. The Recovery Village Ridgefield now offers teletherapy treatment for those who are struggling from substance abuse and mental health issues.
At Advanced Recovery Systems, patient safety is our top priority. We remain open and committed to providing critical addiction treatment. We are closely monitoring all developments associated with Coronavirus (COVID-19) and are taking proactive steps to ensure the health and safety of all patients, employees and the communities we serve.
To ensure you have full access to our rehab and therapy services, know that our staff is experienced and trained in telehealth and online counseling services for mental health, addiction, and overall drug and alcohol rehab support.
We're still here for you during the coronavirus pandemic, because we're in this together.
Paying for Alcohol and Drug Rehab
Several payment methods are available at The Recovery Village Ridgefield, including paying through:
Our Staff
The Recovery Village Ridgefield is led by full-time medical and clinical staff who are passionate about helping people overcome substance use disorders.
We are looking to fill several nursing and other clinical roles at our Washington facility.
Our Accreditations
The Recovery Village Ridgefield is accredited by The Joint Commission. Additionally, our facility is licensed by the state of Washington, Chemical Dependency Services, and the Department of Social and Health Services (DSHS).
Tour Our Facility
See inside our facility and amenities by touring The Recovery Village Ridgefield virtually.
Amenities
Indoor and outdoor amenities at The Recovery Village Ridgefield include:
Two fully equipped exercise gyms
On-site putting green
Outdoor basketball courts
Horseshoes
Pool and ping pong tables
Badminton, kickball and Wiffle Ball
Disc golf
Off-site softball and bowling
On-site yoga, art and music therapy
Off-site equine therapy
Two recreational cottages
Computer lab
Designated smoking areas
Refreshing mountain views
What to Expect
Understanding the expectations for treatment, including items that are and aren't allowed, can help clients prepare for a positive rehab experience at The Recovery Village Ridgefield. 
We recommend that clients bring:
Comfortable, closed-toed shoes

Seasonally appropriate clothing (approximately one to two weeks worth of clothes)

Sleepwear

Sealed (unopened), alcohol-free toiletries, including facial cleanser and moisturizer, shampoo and conditioner, sunscreen and feminine products

Any tobacco product you wish to use during the length of your stay if you're under the age of 21
We do not allow the following items at our facility:
Any drugs or alcohol, drug-related paraphernalia or clothing depicting drugs or explicit language

Any item containing alcohol (including mouthwash, hairspray or other toiletries)

Pants other than yoga pants or leggings

Opened cigarette cartons, medications, vitamin bottles or toiletries
What Our Clients Say
Brendah N.
13:48 23 Jul 21
I had an amazing time during my treatment here. The facility is okay but compared to others around here, it was the best. There were some cons mainly concerning the counselors not doing one on one sessions which we all voiced our concerns. They listened and on my last (2nd) week they changed the schedule to include more sessions with the counselors including a guaranteed private one on one once a week but of course you could always ask to meet him/her more than that. The program was quite detailed, helpful and extensive. I had an amazing group of people with me who were all willing to make a change and there was so much fun and laughter in between group sessions. My favorite days were the weekends!! I had so much sober fun and got to interact with an amazing group of people who I shall forever remember and be grateful to. There were staff members who went above and beyond for us. I'm eternally grateful for them. From Scott who was absolutely amazing, Nate, Neal, Danny and Edrick who was fantastic. All these were BHTs who were with us day and night making sure we were taken care off. The nurses were great too and specially Richard who checked on me often. I loved our chefs Anthony and Anita who made amazing food every single day and would spoil us with variety of snacks plus kept me hydrated always. Noelle is like the best counselor you can get, who kinda took me in after mine kinda neglected me. John was also an amazing counselor too. Erica the clinical director is super nice and also listened to me and my complaints when I had not had any sessions with my assigned counselor Holly. I'm sure she is nice but I didn't get a chance to see that. They have cherry trees and blackberries outside which we enjoyed plus a small trail that provided peaceful walks. Also lots of sober I for and outdoor games to play. I miss the group of people who were there with me. I'm very grateful for this place. I left with my body nourished and healthy, my mind enlightened with lots of skills, knowledge and wisdom. I left with inner peace and clarity I hadn't had in a while. I'm forever grateful!!! I would definitely recommend this place to anyone and everyone!!
This is one of the more caring companies I have worked with. I called about services and wasn't able to get it worked out with their branch so they sent me to referrals. Referrals went way out of their way and found me a service that would work. John was my contact and was resourceful and diligent. Would recommend
My experience with Recovery Village was as enjoyable as possible during an alcohol detox. The staff was friendly and always thinking about my needs. I really appreciated the attention of the nurses and the time they took to explain tell me about the meds I was prescribed. The food wasn't bad either.
Great place, friendly staff if I needed to go again this is where it would be
Michael D.
19:57 06 Jul 21
Wonderful place!!!! I went to recovery once before for 4 months and then 2 years later went to Recovery Village for 18 days and I got so much more out of this experience of 18 days vs the 4 months at the previous recovery center. If you truly care about your future I'd go to Recovery Village it's a 100% investment in yourself.
Alumni Testimonials
After trying on his own and failing, one patient decided it was time to make a change. Learn how one man's life was changed by making the call to speak to one of our intake coordinators and getting into treatment.
Frequently Asked Questions
At The Recovery Village Ridgefield, we understand that people have a lot of questions about addiction treatment. We're available to answer frequently asked questions about addiction treatment, including:
How much does rehab cost at The Recovery Village Ridgefield?

The total cost of rehab at our facility will depend on whether a client has private health insurance, the level of care they need and how long they stay in treatment. We work with many private health insurance companies to make the out-of-pocket costs of rehab more affordable.

Is cell phone use allowed during rehab?

Cell phones will be securely stored upon arrival at our facility, and there is a 72-hour blackout period for all phone use. During residential care, clients can use a phone during designated times, and clients in partial hospitalization may use phones located in our cottages. Clients in intensive outpatient programming may be allowed to use cell phones during non-programming hours.

Does The Recovery Village Ridgefield cover travel costs?

No, we do not pay for travel to or from our facility. However, our representatives can help people coordinate travel plans for a safe and timely arrival.

Can family and friends visit clients during treatment?

Generally, no, loved ones are not allowed to visit people in rehab, except for during family therapy. Family therapy sessions are held in most levels of care at our facility.
For more answers about treatment, call our facility, view answers to other frequently asked questions or read our full what to expect guide.