What to Expect
It's our goal to provide each client with a safe environment free of stress, distractions and triggers. Knowing what to expect during rehab, including what to bring and what to leave behind, can help prepare clients for a positive treatment experience.
We recommend that clients bring:
A form of identification, along with insurance and pharmacy cards
Two weeks worth of seasonally appropriate clothing
Comfortable, modest sleepwear
Sealed (unopened) alcohol-free toiletries, including shampoo and conditioner, sunscreen, face wash, feminine products, tooth brush and toothpaste.
Items that are not permitted at our center include:
Drugs or alcohol, drug-related paraphernalia and clothing depicting drugs
Products that contain alcohol as an ingredient, including hand sanitizer and mouthwash
Weapons, including pocket knives
Vaporizers (vaping devices, vapes)
Dental floss (floss will be provided)
Opened vitamin bottles or toiletries
Computers, tablets, cameras and electronic devices with internet access
What Treatment Looks Like
Although each person's needs vary, rehab at The Recovery Village Drug and Alcohol Rehab usually follows a similar process for every client, beginning with an evaluation and ending with aftercare planning.
Intake Assessment
Upon arriving at our facility, each client participates in a comprehensive intake evaluation that assesses their mental and physical health. Our team uses the results of this assessment to create a personalized treatment plan for each client.
Medical detox
Most people will enroll in detoxification as the first step of rehab. This level of care is necessary because it rids the body of drugs and alcohol and offers 24-hour support as clients go through withdrawal.
Transition to other levels of care
Detox lays the groundwork for further residential treatment, including inpatient, partial hospitalization, intensive outpatient and outpatient care. During each of these programs, clients can receive medical care and mental health counseling support, and they may participate in recreational amenities and therapy options as appropriate.
Aftercare
A solid aftercare plan prepares people for life after rehab and empowers them to stay strong in recovery with a variety of medical, therapeutic and social supports. Our aftercare plans usually include recommendations for local support groups, maintenance medication schedules (if necessary) and follow-up appointments with local doctors and therapists.
Learn More
What Our Patients Have To Say
Virtual Tour & Amenities
Take a virtual tour of The Recovery Village Drug and Alcohol Rehab to view our facility and amenities.
Amenities
As clients become physically and mentally stable during treatment, they can access therapeutic and recreational amenities to benefit their recovery in Umatilla.
Indoor and outdoor amenities at The Recovery Village Drug and Alcohol Rehab in Umatilla include:
Fully equipped gym
Basketball courts
Sand volleyball
Horseshoes
Tetherball
Frisbee golf
Swimming pool
Outdoor grilling area
Multiple lounges with televisions
Wellness program activities
Alumni Testimonial
Charles entered The Recovery Village Drug and Alcohol Rehab in Umatilla, FL hoping to Recover from his alcohol addiction. The Recovery Village Drug and Alcohol Rehab changed Charles' life and it can change yours too. If you or a loved one are struggling with substance abuse issues recovery is possible.
Our Staff
The Recovery Village Drug and Alcohol Rehab is led by full-time medical and clinical staff, all of whom are dedicated to helping clients heal from addiction.
We are always looking for dedicated clinical staff to join our team.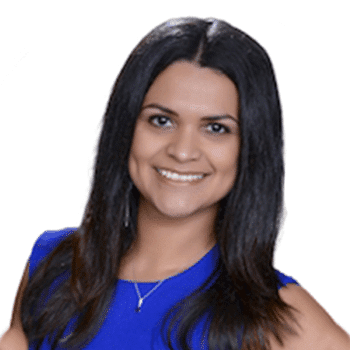 Dr. Jennyffer Miller, MD
Medical Director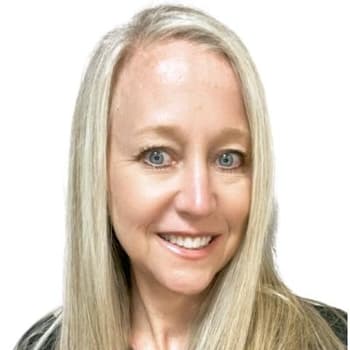 Angie Golod, BSN
Executive Director
Morgan Schell, LMHC, MCAP, ICADC, CCFP
Clinical Director
See Open Positions
Now Offering Online Counseling Services
Getting treatment for substance abuse and mental health issues with online rehab and counseling just got easier. The Recovery Village Drug and Alcohol Rehab offers teletherapy treatment for those who are struggling with substance abuse and mental health issues.
At Advanced Recovery Systems, patient safety is our top priority. We remain open and committed to providing critical addiction treatment. We are closely monitoring all developments associated with Coronavirus (COVID-19) and are taking proactive steps to ensure the health and safety of all patients, employees and the communities we serve.
To ensure you have full access to our rehab and therapy services, know that our staff is experienced and trained in telehealth and online counseling services for mental health, addiction, and overall drug and alcohol rehab support.
We're still here for you during the coronavirus pandemic, because we're in this together.
Frequently Asked Questions
At The Recovery Village Drug and Alcohol Rehab, we understand that you may have questions about the rehab process. We're happy to answer frequently asked questions about rehab, including: