Cocaine addiction is a common substance use disorder that many people are ready to address. Learn how professional addiction treatment facilities address cocaine addiction.
Cocaine physically alters the chemical makeup of the brain to the point that those who use it regularly will eventually require the drug to experience feelings of happiness and excitement. What may begin as casual cocaine use can quickly spiral into addiction and dependence. At worst, this could lead to a deadly overdose. While cocaine overdose treatment can bring some individuals back from the brink of death, others aren't as lucky. If you or a loved one is struggling with a substance use disorder involving cocaine, the best thing you can do is seek out cocaine rehab.
While cocaine addiction treatment is enormously beneficial for many people, finding the right care can be difficult. Determining if cocaine overdose treatment is necessary, evaluating what other levels of care need to be undergone, and sorting out insurance coverage can be overwhelming. Fortunately, The Recovery Village is here to clear things up. Below you can find resources that can help connect you to the care you need, so you can start healing.
Once a substance use disorder takes hold, it can be difficult to determine how to treat cocaine addiction or where to turn. In most cases, cocaine addiction is most successfully addressed with a professional cocaine treatment program. Comprehensive care for cocaine addiction must be a multifaceted process designed with the individual in mind.
While care can vary dramatically from center to center, most cocaine treatment options have a few key elements in common. They help the individual:
Work through initial overdose or withdrawal symptoms
Address any co-occurring mental health conditions, like anxiety, depression or post-traumatic stress disorder (PTSD)
Understand the roots of their addiction
Learn coping strategies needed to continue recovery outside a professional rehab setting
Rehabilitation care is available across the country, but it's important to remember that not all treatment options for cocaine addiction are created equal. What works for one person may not work for another. Some people may prefer in-state treatment, while others find more success in out-of-state care. Navigating different cocaine addiction treatment options can be tricky, but by carefully evaluating your options and choosing a reputable care center, you increase your chances of success.
Cocaine Overdose Treatment
Symptoms of cocaine overdose include high blood pressure, sweating, nausea, confusion, severe anxiety, tremors, seizures or stroke. Because many of these can be life-threatening, it's vital that you don't perform cocaine overdose treatment at home.
What To Do During an Cocaine Overdose
Call 911 immediately.
Gather information to provide to emergency responders, including age, pre-existing conditions, drug allergies, drug/alcohol use and the amount of cocaine taken.
Lay the person on their side to prevent aspiration.
If the person feels overheated, try to keep their body temperature down with cold compresses.
Keep the individual in a safe environment, away from anything that can potentially injure them in the event of a seizure, such as objects with sharp edges.
Stay with the person until emergency workers arrive.
At The Recovery Village, we understand that cocaine addiction is a complex and multidimensional condition involving physical, social, familial, environmental and other deeply personal factors. Because of this, we ensure that all our cocaine treatments are customized to meet the individual needs of our clients. Staff members take the time to get to know each person undergoing care and evaluate their needs from every angle. By delivering evidence-based therapeutic methods in a supportive setting, The Recovery Village helps foster growth and healing.
Cocaine addiction rehabilitation at The Recovery Village may include*:
Comprehensive patient evaluation and treatment planning
Around-the-clock nursing supervision
Medication management
Individual and group therapy
Care for co-occurring disorders
Cognitive behavioral therapy (CBT)
Dialectical behavioral therapy (DBT)
Nutritious, nourishing meals
Healing recreational amenities, including a pool, gym and basketball court
Reflective activities like yoga, meditation and journaling
Aftercare plans
*Treatment options vary from center to center.
Cocaine addiction rehab programs typically begin with medically supervised detox, followed by several different levels of recovery care. Depending on the length and intensity of addiction and each individual's needs, treatment may include inpatient rehab, outpatient rehab, individual and group therapy, and paired dual diagnosis treatment.
Inpatient Rehab for Cocaine Addiction
During inpatient rehab for cocaine addiction, clients live at The Recovery Village under the care of doctors, nurses and clinicians. This allows 24/7 access to professionals in a supportive environment. As clients work through treatment, they step down to additional levels of care with progressively fewer hours of programming per week. These include partial hospitalization programming and intensive outpatient care.
Outpatient Rehab for Cocaine Addiction
Outpatient rehab may be preferable for clients with less severe addictions, or those who cannot leave their jobs or families to take part in full-time residential treatment. It is also undergone as a step down from more intensive levels of inpatient care. During outpatient rehab, participants live off-site in a sober living or supportive home environment. Each client creates a part-time schedule for treatment that fits around work and home responsibilities. For clients participating as part of a full continuum of care, outpatient rehab provides a supportive opportunity to make the transition out of cocaine treatment easier.
Teletherapy for Cocaine Addiction
With advances in technology, online counseling, telehealth and teletherapy services are becoming more common and effective forms of mental health treatment. Addiction treatments were once restricted to in-person meetings, but can now happen anytime and anywhere with a reliable internet connection. The Recovery Village offers teletherapy treatment for those who are struggling from substance abuse and mental health issues.
Individual and Group Therapy for Cocaine Addiction
Therapy is the cornerstone of every treatment program at The Recovery Village. During coke rehab, most clients take part in individual cognitive behavioral therapy (CBT) to address the psychological dependency that comes with cocaine addiction. Participants also take part in group therapy. During each session, clients bond with others in recovery, share their personal experiences and gain new insight into the different factors that play into their addiction. Both of these methods are proven to help empower and encourage people in recovery.
Paired Dual Diagnosis Treatment for Drug Addiction
Addiction and mental health conditions often occur together with tightly intertwined causes. When both of these occur at the same time, they are referred to as a dual diagnosis or co-occurring disorders. In some cases, an individual already struggling with mental health issues experiments with drugs to self-medicate. In others, substance abuse can cause symptoms of mental illness to develop or worsen. Either way, addressing one of the conditions without treating the other dramatically decreases the chances of success in treatment.
The Recovery Village offers comprehensive dual diagnosis treatment to ensure that each client is able to address the complex factors that influence their substance use disorders. By healing old wounds and investigating the roots of both conditions, clients emerge from treatment with higher self-esteem, increased self-knowledge and the skills needed to make recovery a lifelong endeavor.
At The Recovery Village, we aim to connect as many clients as we can to the care they need. That's why we offer a number of flexible payment options for those seeking cocaine drug rehab.
Does Insurance Cover Cocaine Treatment?
In short, yes. Under the Affordable Care Act, substance use disorder treatment is deemed one of the essential health care benefits available to Americans with insurance. However, it's important to keep in mind that state laws can impact insurance coverage for addiction treatment. Intake coordinators at The Recovery Village can reach out to your insurance company on your behalf, confirm your benefits, and give you the peace of mind you need to begin treatment.
Alternative Payment Options for Cocaine Treatment
Financing options are available at The Recovery Village for those who don't have health insurance or would prefer to pay out of pocket. Our intake coordinators will work closely with you to determine the cost of rehab services and find any programs that can assist you so you can focus on what's important — healing from your addiction and beginning the recovery process.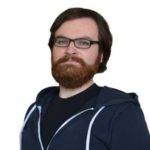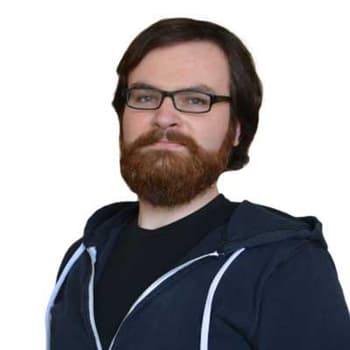 Editor – Thomas Christiansen
With over a decade of content experience, Tom produces and edits research articles, news and blog posts produced for Advanced Recovery Systems.
Read more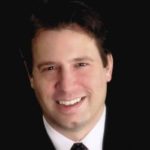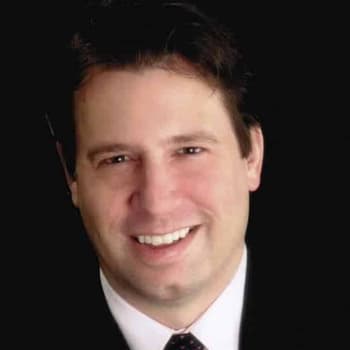 Medically Reviewed By – Dr. Andrew Proulx, MD
Andrew Proulx holds a Bachelor of Science in Chemistry, an MD from Queen's University, and has completed post-graduate studies in medicine. He practiced as a primary care physician from 2001 to 2016 in general practice and in the ER.
Read more
Medical Disclaimer
The Recovery Village aims to improve the quality of life for people struggling with substance use or mental health disorder with fact-based content about the nature of behavioral health conditions, treatment options and their related outcomes. We publish material that is researched, cited, edited and reviewed by licensed medical professionals. The information we provide is not intended to be a substitute for professional medical advice, diagnosis or treatment. It should not be used in place of the advice of your physician or other qualified healthcare providers.