Inpatient Drug and Alcohol Rehab in Florida
Many know Florida as the Sunshine State, the home of world-renowned theme parks and the vacation capital of America. Unfortunately, it also serves as a backdrop to thousands of drug and alcohol misuse cases annually. Countless people engage in substance use in Florida every year, either as first-time or ongoing users, creating an immediate need for comprehensive addiction treatment options.
The good news is that recovery is within reach. There are hundreds of alcohol and drug rehab centers in Florida that offer effective treatment and aftercare for substance use disorders. Other available options include inpatient or outpatient drug rehab programs, which are offered by many Florida rehab centers.
Although statistics indicate that substance use disorders are prevalent in the state of Florida, the number of people in recovery is also rising. Various types of drug and alcohol addictions are treated every single day at rehab centers throughout the state. Addiction doesn't have to be part of your life — healing is possible.
Get Immediate Help for Drug & Alcohol Abuse in FL
If you or someone you know is in immediate danger due to drugs or alcohol, call 911 right away. There are also drug and alcohol abuse hotlines specific to Florida that can help connect you with the right treatment professional or facility.
SAMHSA TREATMENT HELPLINE
If you're struggling with a substance use disorder, the SAMHSA Treatment Referral Helpline can help connect you with appropriate resources.
POISON CONTROL
If you're experiencing or witnessing a drug- or alcohol-related poisoning, this hotline can help.
Florida's Opioid Crisis
It's no secret that Florida is one of the states hit hardest by the country's opioid crisis. Both illicit and prescription opioid use and overdose are widespread throughout the state, though opioid prescription rates dropped to 53.7 prescriptions per 100 residents in 2018. In 2018 alone, 3,189 Florida residents died from an opioid-related overdose. This shockingly high death toll underscores the urgent need for evidence-based drug rehab in the state.
Choosing a Florida Rehab Facility
There are dozens of known drug addictions in the U.S., and no two are exactly alike. No two Florida alcohol treatment and drug rehab centers are exactly alike either. That's why choosing a facility that will meet all of your needs is so important to your recovery.
You will likely have many questions before enrolling in a rehab program. Luckily, every rehabilitation center is staffed with trained specialists who can guide you in making the best decision. Regardless of what substance you're struggling with, there's a Florida recovery center that can help. If you're concerned about cost, you'll be happy to know that the various insurance and private pay options can make drug rehab centers affordable, regardless of your financial situation.
Types of Substance Abuse Treatment Options
Drug Rehab
If you're looking for alcohol or drug rehab, Florida has plentiful options.
Types of drug rehab centers in Florida include detox clinics, residential care facilities, outpatient programs and many more.
Finding the right treatment plan or center will depend on the length of addiction, insurance coverage and whether you are willing to travel.
Alcohol Rehab
Many who find themselves addicted to alcohol need more support than peer support groups offer, and most require effective strategies that help them put down the bottle for good.
At a Florida alcohol rehab center, people can find the right level of supervision and guidance they need to leave alcohol addiction behind.
Drug & Alcohol Detox
When it comes to treating substance use disorders, medical detox is generally the first step in any program of care. There are a variety of detox clinics across the state, and most recovery centers include a medically supervised detox program as one of their levels of treatment.
Many detox centers include:
24-hour medical supervision
Withdrawal management medications
Easy-to-digest meals
Co-occurring disorders counseling
Addiction Resources in Nearby Florida Cities
Helping a Loved Through Addiction
Helping a friend or loved one through drug or alcohol addiction can be a difficult task. While it is ultimately their responsibility and decision to seek treatment, there are many things that you can do to encourage positive change. While certain actions and behaviors may be helpful, some sympathetic habits may unwittingly enable substance use.
Oftentimes, family and friends will unknowingly aid an addicted individual by performing simple tasks or picking up the slack. While it's normal for partners or family members to help each other during times of crisis or illness, this can be taken to the extreme when one person performs all of another person's duties because substances have left them incapacitated.
This behavior can extend far beyond household chores and into more serious matters, like financial responsibilities and legal issues. If you find yourself making excuses for your loved one struggling with addiction, prioritizing their needs over your own, blaming others for their actions or even bailing them out of jail, you may be enabling their dangerous behavior. Instead, you can practice healthy habits that will encourage them to seek help or continue in recovery before, during and after treatment, by:
The Recovery Village is Here to Help
The Recovery Village has several drug and alcohol rehab centers throughout the state, including Orlando, Umatilla, Palm Beach, Miami (outpatient only) and Sebring (teens only), as well as an aftercare and sober living center in Maitland. These centers all share the same mission of helping people recover from their addictions in a healthy, soothing and supportive environment.
Each rehab treatment center of The Recovery Village:
Treats substance use disorders and co-occurring mental health conditions
Strives to provide the highest quality of care using evidence-based therapeutic models
Offers therapeutic learning, cognitive-based healing and medication assistance
Provides various individualized care programs
Offers diverse treatment settings
Is staffed with teams of medical and clinical professionals
Offers treatment that is 100% confidential
Uses a comprehensive approach that includes residential treatment, medical detox and aftercare
Our Florida Rehab and Detox Facilties
We have several drug and alcohol rehabilitation centers located throughout Florida, ranging from residential treatment centers to aftercare facilities and other specialized treatment locations.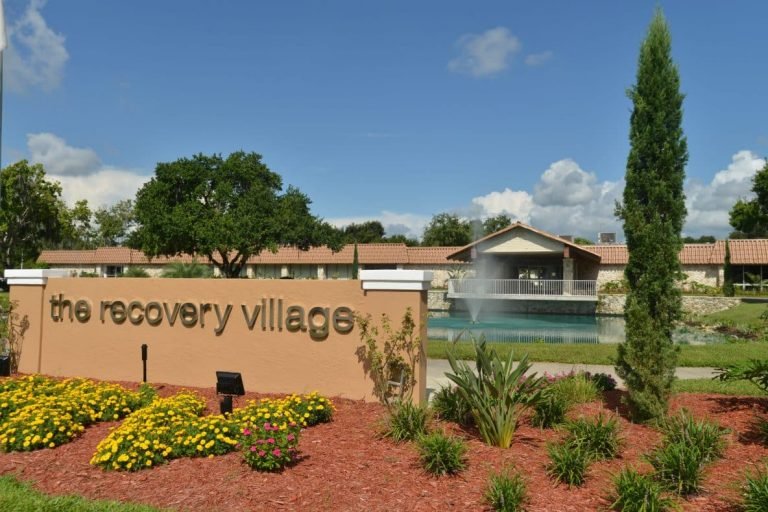 The Recovery Village Umatilla
Umatilla, FL

Orlando Recovery Center

Near Downtown
Orlando, FL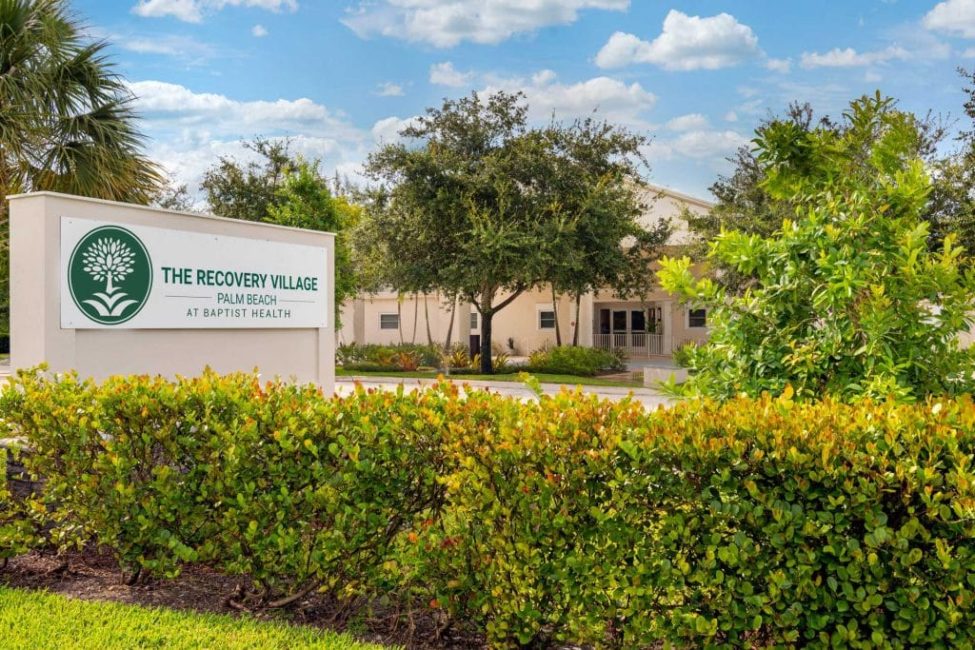 Recovery Village at Baptist Health
Palm Beach &
Miami, FL
The Recovery Village: Your Destination for Wellness
Providing effective drug rehab in Florida and throughout the country, The Recovery Village is dedicated to helping people break the bonds of drug and alcohol addiction by offering a full continuum of comprehensive rehabilitation programs. From medically assisted detox to aftercare strategies, our programs treat both substance use disorders and underlying co-occurring mental disorders. You can also take advantage of Florida inpatient drug rehab options.
Drug rehab programs at The Recovery Village are personalized to meet the needs of every patient, from detox to long-term rehab. Our staff will work with you one-on-one to design a plan of care that meets your immediate needs and bolsters your continued healing.
If you or a loved one is struggling with addiction, The Recovery Village is here to help. Contact us today to learn more about treatment plans and programs that can work well for your situation.
Medical Disclaimer
The Recovery Village aims to improve the quality of life for people struggling with a substance use or mental health disorder with fact-based content about the nature of behavioral health conditions, treatment options and their related outcomes. We publish material that is researched, cited, edited and reviewed by licensed medical professionals. The information we provide is not intended to be a substitute for professional medical advice, diagnosis or treatment. It should not be used in place of the advice of your physician or other qualified healthcare provider.