Monroe Drug & Alcohol Rehab, Detox & Treatment Resources
Monroe, Ohio, located in Butler County, is home to over 12,000 people. Named after President James Monroe, the 5th president of the United States, it is home to Traders World Market and the Treasure Aisles Flea Market. As well, the city used to have a 62-foot statue of Jesus named King of Kings. It burned down due to a lightning strike; a 52-foot statue of Jesus called Lux Mundi took its place.
Unfortunately, Monroe is seeing a rise in heroin and prescription opioid abuse. This is following the trend of Ohio in general as a state, which statistically was the state most affected by opioid misuse in 2016. Drug misuse is an epidemic in Monroe, with its physical location between Detroit and Toledo cited as a main reason for drug availability in the area.
Monroe County has dedicated itself to public outreach to help curb the epidemic. It is important to remember that in the midst of all this, there is hope for those who are struggling with drug and substance misuse disorder. When it comes to addiction to opioids, it is paramount to seek the correct care. Trained medical and mental health professionals can best provide this care. If you are dealing with substance misuse issues, reach out to family, friends and professionals.
Our Closest Facility:
Just a short drive down the road, The Recovery Village Columbus Drug & Alcohol Rehab is centrally located to solve any addiction problems you may have. Accepting all major insurance providers including medicaid and medicare, get admitted today and solve your addiction issues.
Finding Drug and Alcohol Rehab in Monroe, Ohio
Monroe, Ohio Drug Rehab and Alcohol Rehab Centers
Finding help is an important step for those with substance addiction. There are several Monroe drug rehab centers and Monroe alcohol rehab centers. Check out the resources online and hotlines you can call for initial help, advice or consultation.
Monroe County is dealing with a spike in opioid misuse. The opioid death rates are only indicative of the true number of opioid users in the area. Many people need and want help to address their substance misuse and addiction so that they can move on and enjoy their life. Several different types of treatment programs exist that fit different steps of your journey toward a substance-free life.
Residential Treatment Programs
Residential treatment programs may be the first type of program you think of when you imagine a substance treatment regimen. Residential programs have many positive attributes, offering housing and constant care during detoxification, which often can be the most dangerous and challenging time. The time right after detox can be just as fragile. For these hard times, having professionals on hand to meet with you can make all the difference in the world. Residential treatment programs offer a safe space to experience the pains and discomfort during the initial stages of addressing substance misuse.
Partial Hospitalization Programs
Partial hospitalization programs are typically for those who have completed their detox process. This program is best for those who are prepared to begin learning new tools to cope with the realities of day-to-day life. Partial hospitalization can mean living on-site, but sometimes people will begin to live back at home. Living back at home brings comfort as well as old temptations and habits. To keep yourself accountable and on the right path, a partial hospitalization program provides a positive structure in your life.
Outpatient Treatment Programs
Outpatient programs can vary depending on the person's needs. Since temptations, old habits and recurring use are possibilities, outpatient programs can be crucial for some people's recovery. It can involve a daily or perhaps weekly visit to the rehab center. Regardless, it can give you the chance to meet with your doctor and undergo individual and group therapy, and it can help with administering any new medication regimens.
If you're considering a drug rehab center, or an alcohol rehab center also keep in mind your additional resources outside of town. At a treatment facility, doctors and therapists can work together to guide you through the challenging process of recovering from substance misuse. They might combine traditional therapy with new types of therapy such as yoga in both individual and group therapy sessions. They can help you set goals and create a plan to deal with the real world when you leave the facility.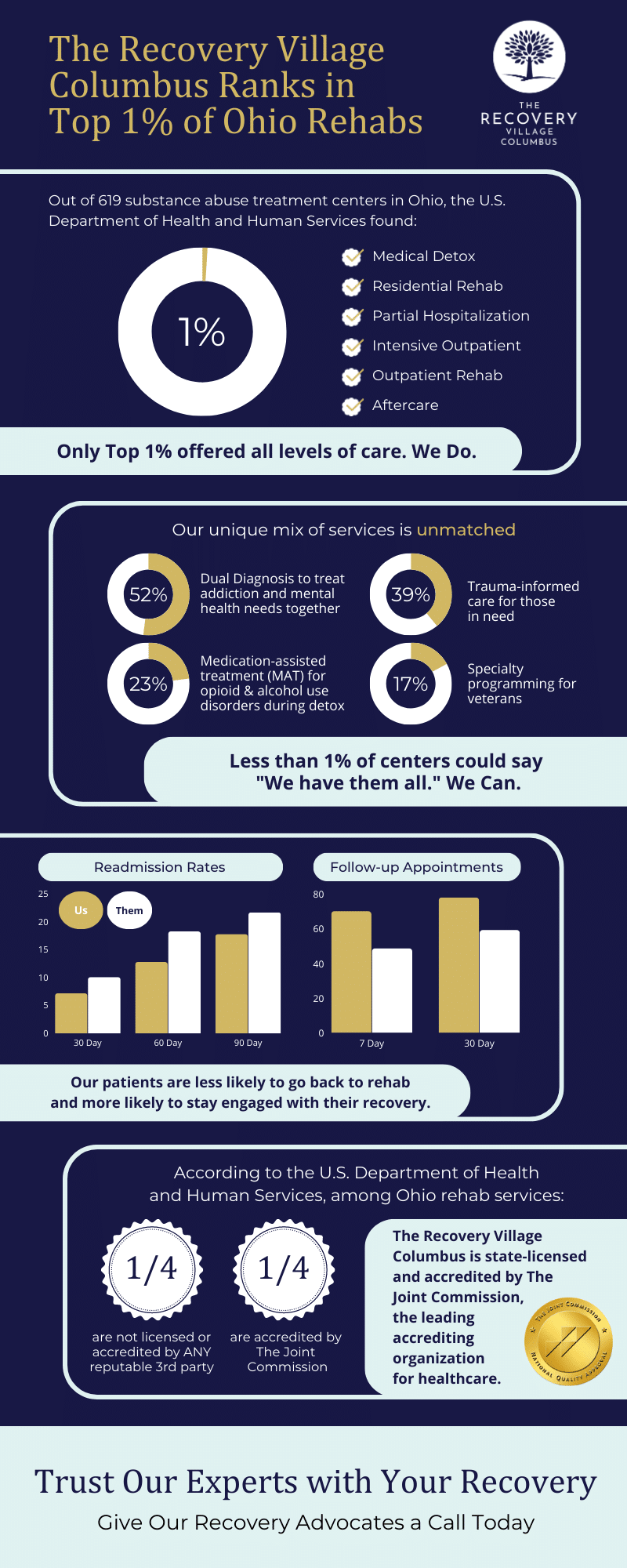 Detox Centers
The detox stage can be very difficult, regardless of what type of substance you are detoxing from. In some cases, it can be dangerous to detox on your own, particularly when it comes to substances that are more potent. Detox centers provide trained professionals to help with each detox process. Oftentimes, detox is uncomfortable and painful and can have unforeseen psychological and physical effects. In order to detox successfully, it is highly recommended to seek help from a drug detox or alcohol detox center so that this step towards independence from substances can be effective.
Recovery Meetings Near You
From spirituality-based AA and NA meetings to more science-based SMART recovery meetings, these recovery meetings can be vital after leaving detox or drug rehab centers. These meetings take place all over the United States in both big cities and small towns. The sense of accountability and support is crucial for many in maintaining their sobriety. It's also a way to find a support network outside of familiar family and friends, which in itself can carry its own sense of freedom.
If you're considering Monroe drug treatment facilities or Monroe alcohol treatment facilities, know that there are also many large cities nearby offer addiction resources.
Addiction Resources in Nearby Ohio Cities
For those who are seeking alcohol and drug treatment facilities outside of Monroe, Ohio, there are also many drug rehab resources across the state of Ohio: