Canton Drug & Alcohol Rehab, Detox & Treatment Resources
Substance abuse has become an ongoing issue across the country, with some states, such as Ohio, taking a harder hit. Ohio has seen a significant increase in substance abuse and overdoses over the past few years. Today, the state has one of the highest numbers of overdoses per year among all states.
The statistics surrounding drug and alcohol addiction can feel disheartening, and the negative stigma attached to the disease can seem even worse. For those suffering, the stigma can perpetuate feelings of hopelessness or even stop them from seeking treatment at all. Addiction requires proper treatment, and those suffering shouldn't feel ashamed for needing treatment or asking for it.
However, there's hope for individuals who suffer from substance use problems. There are many options for alcohol and drug treatment in Canton. There is a broad range of rehab options available in the state of Ohio, and you may find many of these in or around the Canton area.
Our Closest Facility:
Just a short drive down the road, The Recovery Village Columbus Drug & Alcohol Rehab is centrally located to solve any addiction problems you may have. Accepting all major insurance providers including medicaid and medicare, get admitted today and solve your addiction issues.
Finding Help & Recovery in Canton, OH
Alcohol & Drug Rehab Centers in Canton, Ohio
There are multiple options for alcohol and drug rehab in Canton, Ohio. Each type has different characteristics and different levels of intensity to suit individual needs as patients recover from substance misuse disorders. In order to determine what type of treatment program is best for you, it's important to understand the various options available to you first.
Canton Residential Treatment Programs
Residential treatment is a program type wherein the patient lives at a facility full time and spends a month or more in inpatient treatment. This treatment generally consists of a mixture of medical treatment, monitoring, recovery education and group counseling. The patient may reside in a dorm or residence center within the treatment facility. This type of recovery program is best for those with long-term addictions or severe substance misuse issues that require a more hands-on approach. Residential recovery often follows detox or occurs concurrently with it.
Canton Partial Hospitalization Programs
Partial hospitalization programs, or PHPs, involve the patient spending time at the treatment facility for a few hours each day. During their time in the facility, they may learn about different aspects of recovery, attend counseling sessions and go to meetings with therapists or other patients who are in recovery. Partial hospitalization is a next step in the recovery journey for those who have completed residential treatment, or is an option for individuals looking for a less intensive option for treatment. There are multiple Canton drug treatment facilities that offer partial hospitalization treatment.
Canton Outpatient Treatment Programs
Outpatient programs are ideal for patients who want to attend programs a few times per week for a few hours at a time. These programs may consist of attending group therapy, meetings or one-on-one counseling. Someone attending outpatient therapy typically lives at home or in treatment center housing, such as a halfway house, but doesn't have to stay at the facility on a full-time basis. Outpatient programs are a next step for those who have competed residential and partial hospitalization therapies successfully, or are an alternative option for those with less severe addictions. If you're looking for a less intensive option than a PHP or residential treatment program, outpatient may be the option for you. You can easily attend your job, go to school and manage family commitments while in an outpatient program.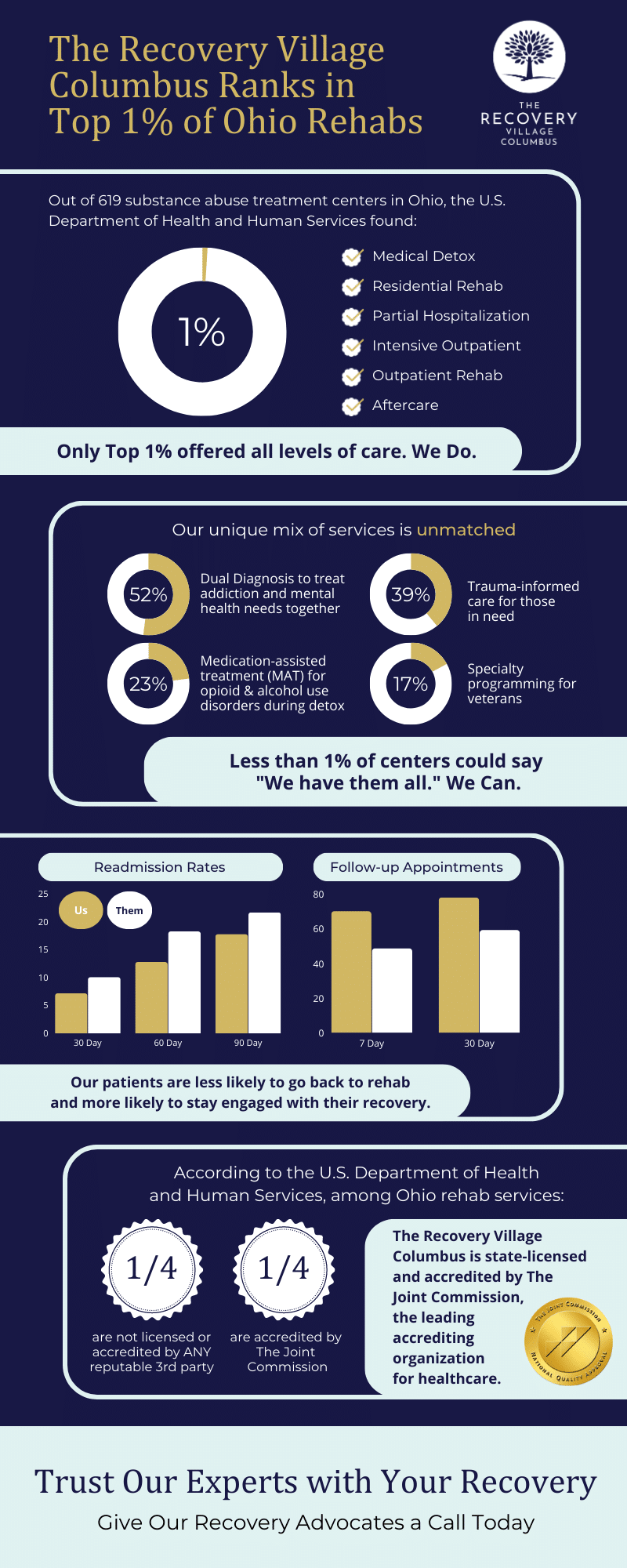 Canton Drug & Alcohol Detox Centers
Detox is an important part of many treatment programs, and it may be necessary for people who have been using drugs such as heroin or prescription painkillers, and even for those misusing alcohol. Detox allows your body to eliminate the substances you've been using while medical professionals tend to and monitor you to ensure you're thoroughly detoxing and healing. These professionals may use various techniques to help you get through physical withdrawal without needing to use again. Canton drug detox may be available at different facilities in the area.
Recovery Meetings Near You in Canton
Recovery meetings can be integral to a person's recovery process. These meetings are often a recommendation after a patient has completed drug treatment in Canton. You can find a wide variety of recovery meetings in and around Canton where you can share your experiences with others in recovery and gain insight into fighting your substance misuse problems. Speaking with others who have been in your position can also help you stay on your path to recovery. Learn about the different types of meetings to choose the one that's right for your needs. A combination of multiple different meeting types is an option to consider, too.
You may have many great recovery resources and options for alcohol and drug rehab in Canton, Ohio, but it may also be beneficial to search for options in other cities or areas. Enjoying the sights of a new environment can have a positive effect on recovery, which is why many people consider traveling to join a treatment program.
Addiction Resources in Nearby Ohio Cities
For those who are seeking alcohol and drug treatment facilities outside of Canton, Ohio, there are also many drug rehab resources across the state of Ohio: