Euclid Drug & Alcohol Rehab, Detox & Treatment Resources
Euclid is a small suburb in Cuyahoga County with a population of approximately 49,000. The city is just 12 miles northeast of Cleveland, and it's on the shores of Lake Eerie. There are plenty of recreational opportunities in the area, including the Euclid Creek Reservation, where you can enjoy a hike, go on a picnic or go fishing. On the other hand, visit the shrine of Our Lady of Lourdes or head to the National Cleveland-Style Polka Hall of Fame for a fun day trip.
Unfortunately, Cuyahoga County has a growing heroin and fentanyl problem, most recently illustrated by the number of overdose deaths in January 2017. There were 46 overdose deaths in Cuyahoga County that month, half of which came from cities neighboring Cleveland, including Euclid. Euclid is just one of many small suburbs being ravaged by the opioid epidemic, and the community is trying to come together to raise awareness and brainstorm solutions. Its neighboring mayor in Lyndhurst, Patrick Ward, says, "There's no end in sight."
If you have a substance use disorder, know that there is hope. In cases of opioid addiction, it's important to take the right steps toward recovery, because the path is dangerous without the knowledge of trained professionals. You are not alone, and there are ways to change the course of your life for the better. If you are considering Euclid, OH drug rehab or Euclid, OH alcohol rehab, know that there are several options available to you.
Our Closest Facility:
Just a short drive down the road, The Recovery Village Columbus Drug & Alcohol Rehab is centrally located to solve any addiction problems you may have. Accepting all major insurance providers including medicaid and medicare, get admitted today and solve your addiction issues.
Finding Drug and Alcohol Rehab in Euclid, Ohio
Euclid, Ohio Alcohol Rehab Centers and Drug Centers
It's important to find the right help when it comes to tackling substance misuse. It's not something that one person can do alone, because the physical effects of heroin, fentanyl and other substances cannot be tackled on their own. When it comes time to detox and rehab, the body and mind go through different stages, each of which requires different levels of care.
Euclid, Ohio joins many other small suburbs and towns in Ohio that are facing a rising epidemic of opioid misuse. The staggering trend of rising overdose deaths is a concern to everyone in the community, as well as to law enforcement.
Residential Treatment Programs
For those still in the detox process, or those who have just finished detox, residential treatment program may be the best fit. These programs require people to live onsite, so they are under constant supervision. This works both ways, as people also have access to all of the help they may need at any point throughout the day. They typically combine individual and group therapy, which help people address their biggest hurdles and give them tools to cope with them. Residential treatment programs also help people by taking them out of their day-to-day environment. In many cases, the day-to-day environment is the source of stress or other triggers that may have led to the substance misuse in the first place. Additionally, residential treatment centers are free of temptations from those who may encourage or reinforce bad habits.
Partial Hospitalization Programs
Once you have completed the detox process and are ready to reclaim your life, partial hospitalization programs may be a good option. Partial hospitalization may mean living on-site, but it could be off-site living as well. Partial hospitalization is a program that can help people transition from residential to outpatient programs. It gives people the ability to reintegrate into their day-to-day lives, while also giving them the chance to have access to care 24/7. This program allows people to receive the support they may need without the 100 percent intensity of a residential program.
Outpatient Treatment Programs
When you are ready to return to your day-to-day life without the need to live on-site, outpatient programs provide a structure to help you reintegrate into your regular routine. By this time, people are able to attend school or go to work. With the return to regular life, there are also the possibilities of old habits and temptations coming back. That is why outpatient programs are so important, because they keep people accountable for their actions. Regular visits with doctors and therapists ensure continued physical and mental well-being.
Each person is different, and so each person requires a different approach. There are options for drug rehab in Euclid, OH as well as alcohol rehab in Euclid, OH. Although asking for help might seem scary, it is in fact the best thing you can do. There is no need to feel alone, or to go at it alone. In fact, trying to fix a substance misuse problem on your own could do more harm than good.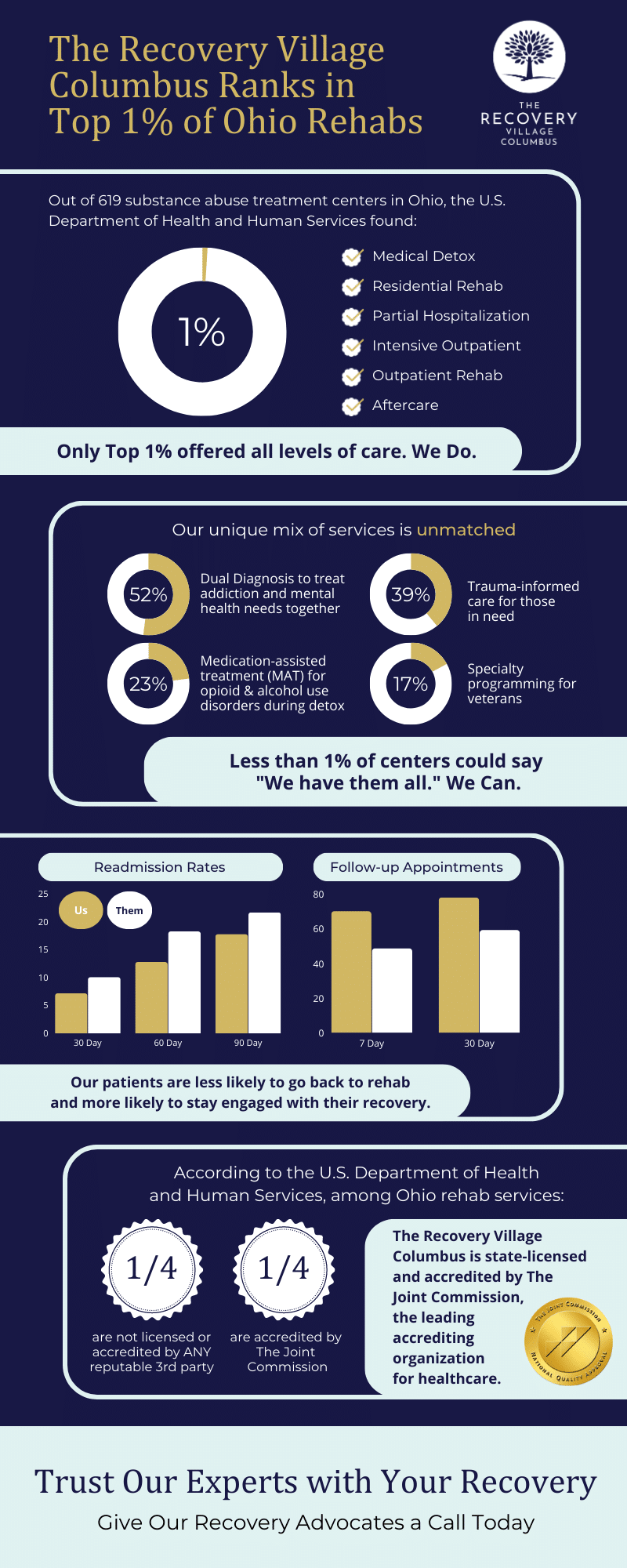 Detox Centers
When someone misuses a substance and needs to get on the road to recovery, it's not simple. This multilayered process has effects on both the mind and body. Particularly with opioids, it's important to exercise caution and avail of professional care. The body and mind may be addicted in powerful ways, and withdrawing from the substances can cause changes in brain chemistry. These changes could lead to mental issues. Although it can be very uncomfortable and difficult, this process is just part of the journey. To make sure you make it out of the process with renewed hope, drug detox centers are vital. There are Euclid drug detox and Euclid alcohol detox options available to you.
Recovery Meetings Near You
After attending a drug rehab center in Euclid, OH or an alcohol rehab center in Euclid, OH, people find themselves back in their ordinary day-to-day lives. Although you may find yourself newly equipped with knowledge and self-empowerment, it is going to be difficult to face past habits or temptations. That's why recovery meetings are so important. Connecting with others who have gone through a similar path is powerful on its own. Many times, family and friends who have never suffered from addiction may not completely understand what you are going through. The recovery meetings will continue to teach you new things as well, which can help you stay grounded during your journey.
Addiction Resources in Nearby Ohio Cities
For those who are seeking alcohol and drug treatment facilities outside of Euclid, Ohio, there are also many drug rehab resources across the state of Ohio: