Mansfield Drug & Alcohol Rehab, Detox & Treatment Resources
As the county seat of Richland County, Mansfield sits between Columbus and Cleveland, Ohio. A part of the 18-county Northeast Ohio region, Mansfield lies along the Mohican River in the Western foothills of the Allegheny Plateau. Exhibiting a humid climate, the city's more than 47,000 residents experience warm, humid summers and cold winters, with occasional heavy bouts of snow.
Unfortunately, Ohio is home to a more dismal statistic. The state serves as the leader of overdose deaths in the U.S. The opioid crisis has become an epidemic in Ohio, with 11 people dying on average per day from heroin in 2016.
One opioid combination, in particular, has become a cause of concern in Mansfield and elsewhere in Ohio. Called "gray death," the mixture usually includes heroin, fentanyl, carfentanil and the synthetic opioid U-47700. Much more potent than heroin alone, the drug's users have multiple options when taking it, including injecting, smoking, snorting or swallowing it.
Just like in the rest of the U.S., alcohol abuse represents another problem area in Ohio. Within the college population alone, 51 percent of students have reportedly participated in binge drinking. And while many universities try to stem the alcohol abuse problem through online programs, such as "Alcohol EDU," officials cannot effectively gauge the effectiveness of such programs, with many experts claiming such programming rarely works.
In the Mansfield area, treatment options range from residential treatment centers to outpatient drug rehabilitation programs. If you or a loved one needs treatment, help is available in this area.
Our Closest Facility:
Just a short drive down the road, The Recovery Village Columbus Drug & Alcohol Rehab is centrally located to solve any addiction problems you may have. Accepting all major insurance providers including medicaid and medicare, get admitted today and solve your addiction issues.
Finding Help & Recovery in Mansfield, OH
Alcohol & Drug Rehab Centers in Mansfield, Ohio
With the number of opioid deaths in Ohio on the rise, officials within the state have come under increasing pressure to find a solution to the problem. Mansfield residents have turned to grass root movements within the community to fight the drug problem in the area. These groups have made the most progress in fighting the opioid problem. Other methods used in fighting drug addiction include a variety of treatment options for those in recovery.
When choosing the best Mansfield drug rehab program for your needs, look at all of the available options. While drug addiction might seem like the same no matter how you look at it, in reality, each instance of addiction represents a unique case. But, by considering your particular needs, you can find an effective treatment program that works best for you.
Mansfield Residential Treatment Programs
Residential treatment program participants operate on an inpatient basis, staying at the facility to receive 24-hour access to a variety of treatment options. This type of program works best if you have severe addiction problems, such as extended drug use. In most cases, before entering an inpatient drug rehab, you must first go through detox to help improve your chances of success and prevent a possible setback.
Mansfield Partial Hospitalization Programs
Not as intrusive as a residential program, a partial hospitalization program requires you to travel to a treatment facility during daytime hours to receive treatment through medical care and structured therapy. This way, you can live within the comfort of your own home while still receiving treatment. A safe and stable living environment represents a requirement of this type of treatment.
Mansfield Outpatient Treatment Programs
If you have completed a more intense treatment program, outpatient programs offer a way for you to receive ongoing treatment without the intrusion of having to spend significant time at a facility, as long as you live in a safe and stable home environment. If not, most campuses offer housing for such a program on site. Outpatient drug rehab also provides a perfect treatment option if you have milder addiction problems.
When choosing a treatment option, make sure to carefully consider your situation. If you have a more serious addiction issue, consider going to a detox center first to improve your chances of success. Insurance coverage represents another consideration when choosing the best treatment program for your needs. Having an idea of what you can afford before finding help can give you a better idea of which program to sign up for when talking to an addiction specialist.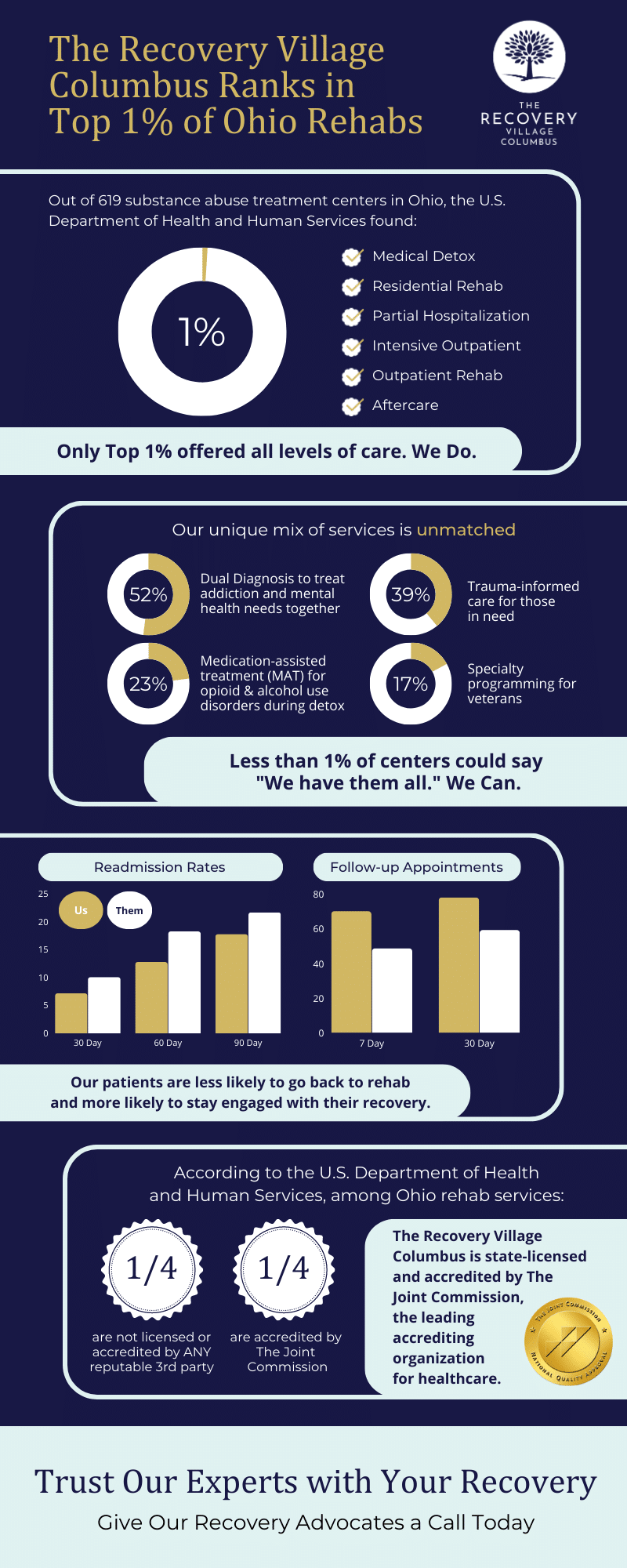 Mansfield Drug & Alcohol Detox Centers
Properly detoxing your body helps prepare you for success when fighting addiction. A detox program helps you rid your body of any of the substances found within the drugs, and it can help you alleviate the withdrawal symptoms often associated with drug addiction. By monitoring your progress in the detox process, the Mansfield drug detox or Mansfield alcohol detox center can provide the needed medical assistance to help you effectively combat withdrawal and prevent a relapse.
While only the first step in the recovery process, by finding a program that offers detox as a part of the treatment program, you can also work on addressing the underlying causes of your addiction problem, including any associated emotional, mental, psychological or spiritual issues.
Recovery Meetings Near You in Mansfield
Recovery or support group programs represent another great resource that can help you during the recovery process. The most common type of recovery or support programs include Alcoholic and Narcotics Anonymous, SMART Recovery, and Al-Anon or Nar Anon. Mansfield offer many different programs to pick from.
With a selection of Mansfield drug treatment facilities available, people who are in recovery from addiction can also look for treatment options and recovery resources in a variety of nearby cities.
Addiction Resources in Nearby Ohio Cities
For those who are seeking alcohol and drug treatment facilities outside of Mansfield, Ohio, there are also many drug rehab resources across the state of Ohio: