Marion Drug & Alcohol Rehab, Detox & Treatment Resources
The heroin epidemic in Ohio is staggering, and the number of overdose deaths increases year by year. Though Marion is a small town, it is highly affected. The heroin problem is traced back to around 2007, when police began to notice its presence. As with many other addictions, it is suspected that the heroin addiction stems from a dependence on other pills or drugs and as the user craves the high, he or she eventually find themselves drawn to heroin, a much cheaper alternative to other addictive substances.
Our Closest Facility:
Just a short drive down the road, The Recovery Village Columbus Drug & Alcohol Rehab is centrally located to solve any addiction problems you may have. Accepting all major insurance providers including medicaid and medicare, get admitted today and solve your addiction issues.
Marion has seen spikes of heroin overdoses in the past few years. In 2015, the town saw 15 overdose deaths attributed to heroin and fentanyl. In 2016, Marion Police responded to 12 overdose calls over a short span of three days. On Halloween, six overdoses occurred, one of which ended in a fatality. Family and friends of users are encouraged to carry Narcan, a potentially lifesaving item for those who are overdosing.
Marion and other Ohio cities offer various treatment options to combat the drug epidemic ravaging the state and the nation. You can learn more about some of these options by calling The Recovery Village. An intake coordinator can give you information about Ohio rehab and:
Marion alcohol rehab
Marion drug rehab
Marion alcohol detox
Marion drug detox
Marion alcohol treatment facilities
Marion drug treatment facilities
Inpatient drug rehab (Marion, OH)
Outpatient drug rehab (Marion, OH)
Finding Drug and Alcohol Rehab in Marion, Ohio
Marion, Ohio Alcohol Rehab Centers and Drug Rehab Centers
Finding help may seem daunting, but the good news is that there is hope, and many resources to help you find the appropriate help. The Recovery Village has a location in Columbus, Ohio, which is just one hour south of Marion by road. There is a wide range of options when it comes to rehab centers, and the right program for you will depend on where you stand on your journey to tackle substance abuse. Here are some of the options.
Marion is situated within reach of major metropolitan centers, giving residents many options when it comes to rehabilitation centers. Perhaps one is more equipped to help those with alcohol addiction, whereas another specializes in opioid addiction. When it comes to understanding the type of program you would most benefit from and programs that best fit your budget, it is a good idea to speak to an admissions representative. At The Recovery Village, admissions representatives are available by phone. They will ask you about your history and current status to help guide your decision.
Residential Treatment Programs
For those who need the most intensive care, residential treatment programs are the best fit. These programs require that you live on-site, which can be a major advantage when working toward recovery. For one, you are guaranteed around-the-clock care, so that if you have a medical issue or emotional need, professionals are available at any moment. This safety net is important when embarking on such a difficult and emotional road. These programs typically mix individual therapy with group therapy, offering a sense of self-empowerment and teaching important tools to help you succeed on your journey.
Partial Hospitalization Programs
When you have completed detox and are gaining ground on the road to recovery, partial hospitalization programs may be the best fit. Partial hospitalization may or may not include living on-site. People in partial hospitalization programs don't need the same rigorous level of care as residential programs, but they are still able to access care 24 hours a day.
Outpatient Treatment Programs
Outpatient programs are often a great way for people to stay on track with their sobriety. These programs encourage you to engage in consistent meetings with doctors and therapy with groups. They help you maintain accountability while receiving the support and care necessary while striving for success. Outpatient programs do not involve living on-site, so you are back in your home and familiar environment. Avoiding temptations and relapse may prove to be a challenge. Maintaining your sobriety and receiving help in outpatient programs can thus be invaluable.
In short, if you are beginning your journey toward recovery, a residential care program may be your best bet. It allows you complete immersion with medical and mental professionals to guide and support you. As you gain momentum and learn critical skills to help you return to your familiar environment, you may find that partial hospitalization and outpatient programs are the right fit. It's best to discuss your options with a professional that can help answer your particular questions and address your concerns.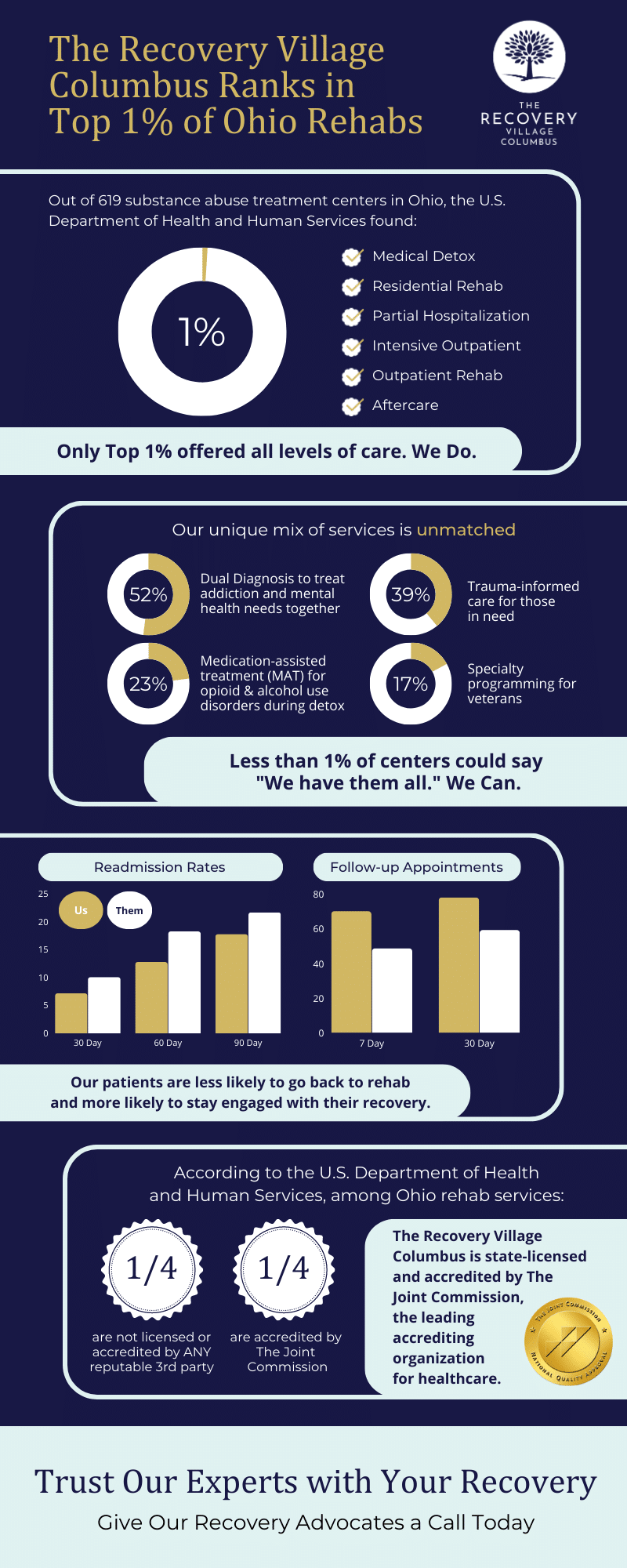 Detox Centers
Detox centers are often the first step for those who are seeking help from substance abuse. Trained medical and mental professionals can guide you through each step safely. Trying to detox on your own can have disastrous and life threatening consequences. Regardless of the substance in question, each person will experience discomfort and pain when the substance is taken away. The more potent the substance, the more severe the discomfort may be. Detox centers offer protocol and professional eyes to help make sure the detox is done correctly, offering safety and security to the individual in what can be a very scary and challenging circumstance.
Recovery Meetings Near You
Recovery meetings help people by allowing them to connect with others in a group setting. They keep participants accountable for their actions, and also give them a community and network of peers. You are not alone, and attending such recovery meetings can help ease fears and address issues that may arise day to day as you maintain, or fight for a sober lifestyle.
Just one hour south of Marion is The Recovery Village, located in Columbus, Ohio. The Recovery Village offers a wide range of programs that are available for those with a variety of substance abuse issues. Find out more about their offerings online, or give one of their admissions representatives a call.
Addiction Resources in Nearby Ohio Cities
For those who are seeking alcohol and drug treatment facilities outside of Marion, Ohio, there are also many drug rehab resources across the state of Ohio: