By

The Recovery Village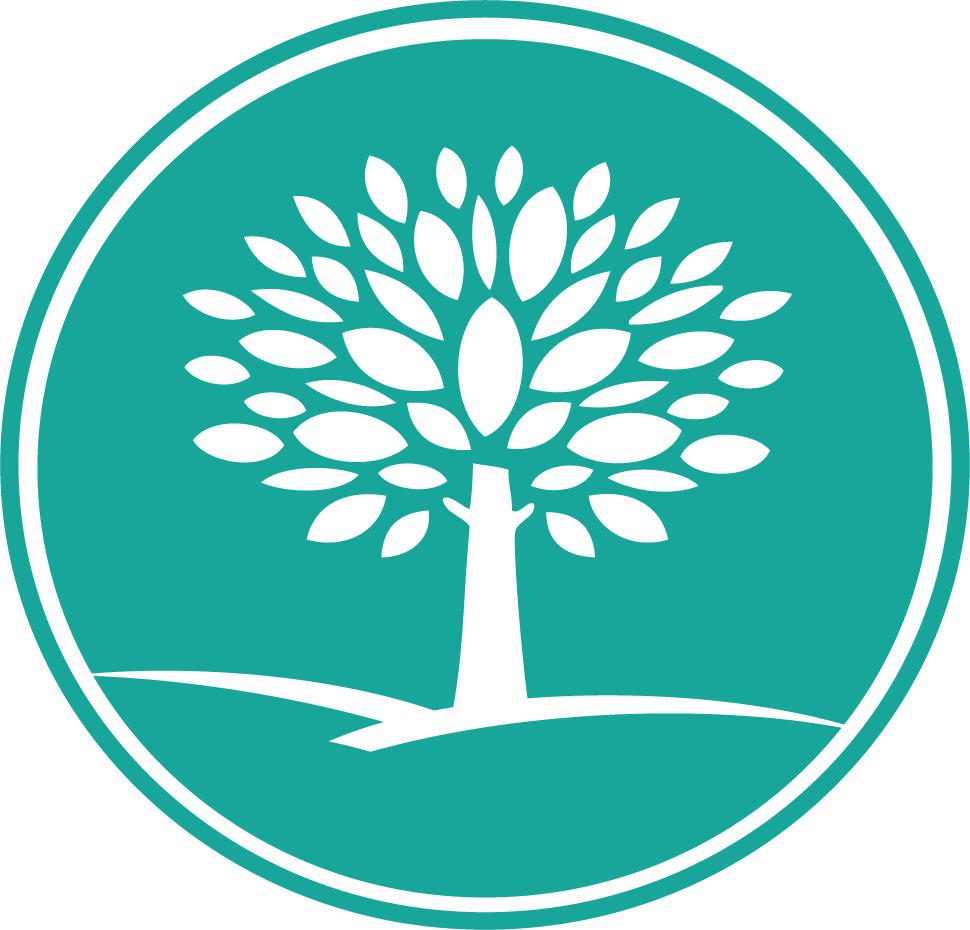 Editor

Camille Renzoni
Cami Renzoni is a creative writer and editor for The Recovery Village. As an advocate for behavioral health, Cami is certified in... read more
The state of Ohio saw a twenty-five-fold increase in opioid overdose deaths between 2012 and 2017. From 2000 to 2017, there has been a 1,081% increase in Ohio's death rates related to accidental drug poisonings.
The statistics are grave but not dire. There is always hope for those seeking drug and alcohol rehab, detox and recovery. For those in the small Ohio town of Lewis Center, many treatment options are available to address addiction. City leaders and citizens of Lewis Center are ready and able to provide support to everyone seeking freedom from substance abuse.
Lewis Center Drug and Alcohol Rehabilitation and Treatment
The Ohio State Highway Patrol stopped over 10,200 vehicles in 2018 for operating a vehicle while impaired. The needs for drug and alcohol rehabilitation and treatment extends into every community, including Lewis Center, Ohio. According to the National Institute on Drug Abuse, many patients need long-term care to completely stop using drugs.
For addiction, drug and alcohol rehabilitation and treatment facilities are often imperative and the only way to interrupt harmful behaviors. High-quality, effective treatment options are available in and near Lewis Center, Ohio. In Groveport, Ohio, The Recovery Village Columbus has a full variety of treatment programs that address addiction and co-occurring mental health conditions.
Drug and Alcohol Detox Programs and Treatment Centers in Lewis Center, Ohio
Ohio is one of the top 5 states for number of overdose-related deaths per capita. It is vital that those who struggle with addiction know that there is hope and help. Drug and alcohol detox programs and treatment centers provide medical detox services, an important first step in physical recovery from addiction. It is essential that abstinence from abused substances and the corresponding physical detox happen in an equipped facility under the supervision of medical professionals. Discomfort can be significantly reduced through medicine and certain therapies.
Nearby Columbus, Delaware, and Dublin, Ohio all have medical detox programs. Additionally, The Recovery Village Columbus in Groveport, Ohio, offers medically supervised detox care in a safe, supportive environment.
We're here for you now,and always will be.
Comprehensive addiction treatment at The Recovery Village Columbus. 
Recovery Begins Here
Lewis Center Residential Treatment Programs
Inpatient alcohol rehab is a residential treatment option that provides the highest level of care. An inpatient rehab facility provides drug addiction treatment in a medical setting with around-the-clock care.
These programs are helpful as they support patients in the days following detox, establish new patterns for a daily schedule, and offer consistent counseling and care. There are five facilities within 15 miles of Lewis Center, Ohio that provide residential treatment programs, in addition to the residential programs at The Recovery Village Columbus.
Lewis Center Partial Hospitalization Programs
Partial hospitalization programs can be an important next step in recovery as participants no longer need 24-hour care and can transition to living at home, depending on the facility requirements. Daily hospitalization where those in recovery receive medical treatment and therapy is coupled with a return to daily life.
This arrangement guarantees ongoing accountability and treatment with increased independence. It is vital that this stage of the treatment plan is enacted only when the individual in recovery is truly ready for a halfway schedule. Seven facilities within 15 miles of Lewis Center provide partial hospitalization programs, along with The Recovery Village Columbus in Groveport, Ohio.
Lewis Center Outpatient Treatment Programs
Outpatient treatment programs offer many kinds of support. An outpatient drug treatment program is an option after detox and effective participation in all assigned therapies. For people who no longer require around-the-clock oversight and support, scheduled therapy and ongoing treatment are the daily tasks that build toward a recovered lifestyle. Individual or family therapy, lifestyle support, and medical management of co-occurring mental health issues are part of these programs.
There are 12 outpatient drug treatment programs within 10 miles of Lewis Center, Ohio. The Recovery Village Columbus also offers structured outpatient programs.
Sober Living and Rehab Aftercare Programs in Lewis Center, Ohio
Continuing care for addiction recovery can be found in sober living aftercare facilities. Most programs that involve rehab aftercare can be the final step in drug or alcohol treatment. Having an empathetic community significantly helps prevent relapse.
Sober living homes provide group support on a daily basis with accountability, house rules, and therapy. Reintegration into daily life and routines are supported by positive peer groups and messages. Drug rehab aftercare programs, or rehab alumni programs, help participants create new patterns and behaviors.
There are currently two sober living homes within 20 miles of Lewis Center, Ohio.
Specialized Treatment Programs in Lewis Center, Ohio
For people with co-occurring mental health issues or other specialized needs, treatment may require a specific approach.
Near Lewis Center, Ohio, several facilities and programs may be available, serving:
Active duty military
Rehab centers for teens
Victims of sexual abuse
Rehab for veterans
Military personnel, which may include rehab for PTSD
Rehab for LGBT persons
Victims of trauma
Victims of domestic violence
Rehab for pregnant women or postpartum women (these programs may be offered at women's rehab centers)
Clients referred from the court or judicial system
In Lewis Center, there is currently one substance abuse treatment center. There are counseling, community services, and behavioral health centers for specialized treatment in Mansfield, Dayton, and Toledo,
What Is the Process Like in a Drug Detox and Rehab Facility?
The drug treatment process will have individual timelines and processes but follows the same steps for those in the early stages of recovery:
Assessment and introductions will be followed by orientation and an understanding of your first detox and treatment procedures.
The daily routine may include medicine, meetings with doctors, meetings with counselors, group therapy and recreation.
Transitioning to other levels of care after detox, including inpatient or outpatient treatment.
A time will come when an exit assessment will be conducted to consider next steps for supporting you in a sober lifestyle.
Finding the Best Rehab Program For You
Professionally led treatments in the best rehab centers will likely include various options for addiction recovery, including prescription medicine and behavioral treatments. The best drug rehab centers will provide a treatment plan that will contribute to your long-term recovery. A patient's physical and emotional well being should be a high priority for an individualized treatment plan.
Here is how to find the best rehab center:
Find a reputable database to locate a center.
Confirm that the program is licensed and accredited.
Review staff credentials.
Interview and tour the facility.
Assessments should be used to evaluate a new patient's needs. The best rehab centers will conduct a full assessment of your condition and create a recovery plan.
What Questions Should You Ask When Considering a Treatment Program?
Quality treatment centers will provide incoming patients with as much information as they need to have accurate expectations for their experiences. Treatment programs should contribute to your recovery success. It will be helpful to ask the following questions:
Does this center accept your insurance?
What alternative financial arrangements are available?
What is the admissions process?
What assessments do they use to understand a patient's condition and set up courses of treatment?
Do they offer specialized services?
Is all counseling done at this facility?
Do all care providers have credentials?
You may also want to ask questions about the schedule, treatment methods, visitor policies, and long-term recovery options.
Exploring Treatment Options Near Lewis Center, Ohio
Drug abuse treatment near Lewis Center, Ohio will likely require travel of some kind. Some treatment centers are within a short or daily travel distance of 20 miles or less and some are further. Should you travel to receive treatment?
There are pros and cons to traveling for drug and alcohol rehabilitation treatment.
Pros:
Anonymity
Specialized treatment programs
Distance from addiction environment
Cons:
Increased financial investment
Distance from family support
Continued recovery may mean relocation
It is important to weigh the pros and cons of your specific situation. Rehabilitation is a journey that can begin with your choice of a treatment center and is the first step to your addiction-free life.
We're here for you now,and always will be.
Comprehensive addiction treatment at The Recovery Village Columbus. 
Recovery Begins Here
Additional Addiction and Rehabilitation Resources in Lewis Center, Ohio
Delaware County is the seat of the Delaware-Morrow Mental Health and Recovery Services Board. This forward-thinking community board is comprised of a team of town leaders who provide authoritative publications, arrangements with social services, contracts with non-profit providers, recruits financial resources and monitors available services for substance abuse issues in Lewis Center, Ohio. From a crisis text helpline to events and publications, this board is spearheading many of the addiction recovery resources available to the citizens in Lewis Center.
Recovery Meetings Near You in Lewis Center, Ohio
Several recovery meetings are available in and near Lewis Center
Alcoholics Anonymous
Alcoholics Anonymous is a 12-step program that provides support through regular meetings as people recover from alcohol addiction.
Alcoholics Anonymous
Local AA Meetings

Alcoholics Anonymous
Highbanks Metro Park
9466 Columbus Pike, Lewis Center, OH

Alcoholics Anonymous
Orange Township Hall
1680 E. Orange Rd., Lewis Center, OH

Alcoholics Anonymous
All Shepherds Lutheran Church
6580 Columbus Pike, Lewis Center, OH
Narcotics Anonymous
Narcotics Anonymous is a 12-step program that offers regular meetings to support recovery from drug addiction.
Narcotics Anonymous
Local NA Meetings

Narcotics Anonymous
Just for Today Drop-in Center
1008 East Livingston Ave., Columbus, OH

Narcotics Anonymous
OSU Hospital East
1441 Phale D Hale Dr., Columbus, OH
SMART Recovery
An alternative to Alcoholics Anonymous and Narcotics Anonymous, SMART Recovery offers group support for anyone who struggles with addiction or is in recovery.
SMART Recovery
Local SMART Recovery Meetings

Worthington United Methodist Church
Worthington, Ohio
Monday 6:00 PM to 7:00 PM
Meeting #: 3431
600 High St., Worthington, OH 43085

The Summit on 16th
Columbus, Ohio
Tuesday 6:30 PM to 7:30 PM
Meeting #: 4439
82 E. 16th Ave., Columbus, OH 43201

CompDrug, Inc.
Columbus, Ohio 
Thursday at 6:00 PM to 7:30 PM
Meeting #: 2957
547 E 11th Ave. , Columbus, OH 43211
Al-Anon and Nar-Anon Meetings
Al-Anon and Nar-Anon Meetings
Local Al-Anon and Nar-Anon Meetings

Al-Anon is a structured group that provides support to the family and friends of people who are addicted to alcohol.

Guernsey County AFG
Stop 9 Church
60330 Southgate Rd., Byesville, OH

Belle Valley AFG
Corpus Christi Catholic Church Belle Valley
221 Main St., Caldwell, OH

Free To Be Me In Freeport AFG
Freeport United Methodist Church
222 S. High St., Freeport, OH

Nar-Anon is a regularly scheduled group to support the families of people who are addicted to drugs.

Westerville NFG
St. Paul Catholic Church
313 N. State St., Westerville, OH

Families in Recovery
Meadow Park Church of God
2425 Bethel Rd., Columbus, OH

Marysville Nar-Anon Family Group
Ohio Reformatory for Women
1479 Collins Ave., Marysville, OH
Non-Profit Organizations in Lewis Center, Ohio
Non-profit organizations near Lewis Center, Ohio, may offer counseling, group therapy and support for sober living.
Non-Profit Organizations in Lewis Center, Ohio
Clean Slate

Clean Slate
6011 Columbus Pike Suite B, Lewis Center, OH

Recovery Works Columbus

Recovery Works Columbus
7400 Huntington Park Dr., Columbus, OH
Lewis Center, Ohio Substance Abuse Hotlines
To receive emergency help for drug or alcohol abuse, call one of these numbers.
Lewis Center, Ohio Substance Abuse Hotlines
Local Drug Abuse Hotline

Local Drug Abuse Hotline
(740) 833-2800

Ohio Drug Abuse Hotline

Ohio Drug Abuse Hotline
(888) 459-5511

Substance Abuse Hotline

Substance Abuse Hotline
(800) 273-8255
City of Lewis Center, Ohio
Lewis Center, Ohio, has a population of around 27,000 people. This quaint city is in the heart of America and offers Alum Creek State Park, Beach, and Lake as stunning natural attractions. Lewis Center, Ohio, is located at 40.1984° N, 83.0101° W. The nearest airport is John Glenn Columbus International Airport (CMH).
Located in Orange Township, the Delaware County Sheriff's Office serves Lewis Center, Ohio. A special Drug Liaison program is in place to provide residents with education and treatment information, access to services, and ongoing support for addiction issues. Lewis Center's leaders understand that each citizen benefits from a healthy life.
Medical Disclaimer:
The contents of this website such as text, graphics, images, and other material contained on the website ("Content") are for informational purposes only and do not constitute medical advice; the Content is not intended to be a substitute for professional medical advice, diagnosis, or treatment.  Always seek the advice of a physician or other qualified health provider with any questions you may have regarding a medical condition. Never disregard professional medical advice or delay in seeking it because of something you have read on this website. In the event of a medical emergency, call a doctor or 911 immediately. This website does not recommend or endorse any specific tests, physicians, products, procedures, opinions, or other information that may be mentioned on the Site. Reliance on any information provided by this website is solely at your own risk.
© The Recovery Village at Umatilla All Rights Reserved.