Florida is in the midst of an opioid epidemic. In 2015 alone, heroin, fentanyl and oxycodone were responsible for the deaths of 3,896 Floridians. That's 12 percent of the nationwide total of 330,000 overdoses on those particular drugs. Further, 90 percent of all overdoses in Broward County, Florida involved opioids.
If you know someone who might be battling a drug addiction, it can be a comfort to know that there are treatment facilities available. There are doctors and counselors standing by to help those in need. Substance use disorder is a treatable medical illness. Trying to recover from a drug dependency should never be something that is undertaken alone. Help is available to those who seek it.
If you are seeking alcohol and drug treatment facilities in New Smyrna Beach, Florida, there are several options available to you. Residents of New Smyrna Beach and Volusia County, Florida can get the help they need to deal with addiction.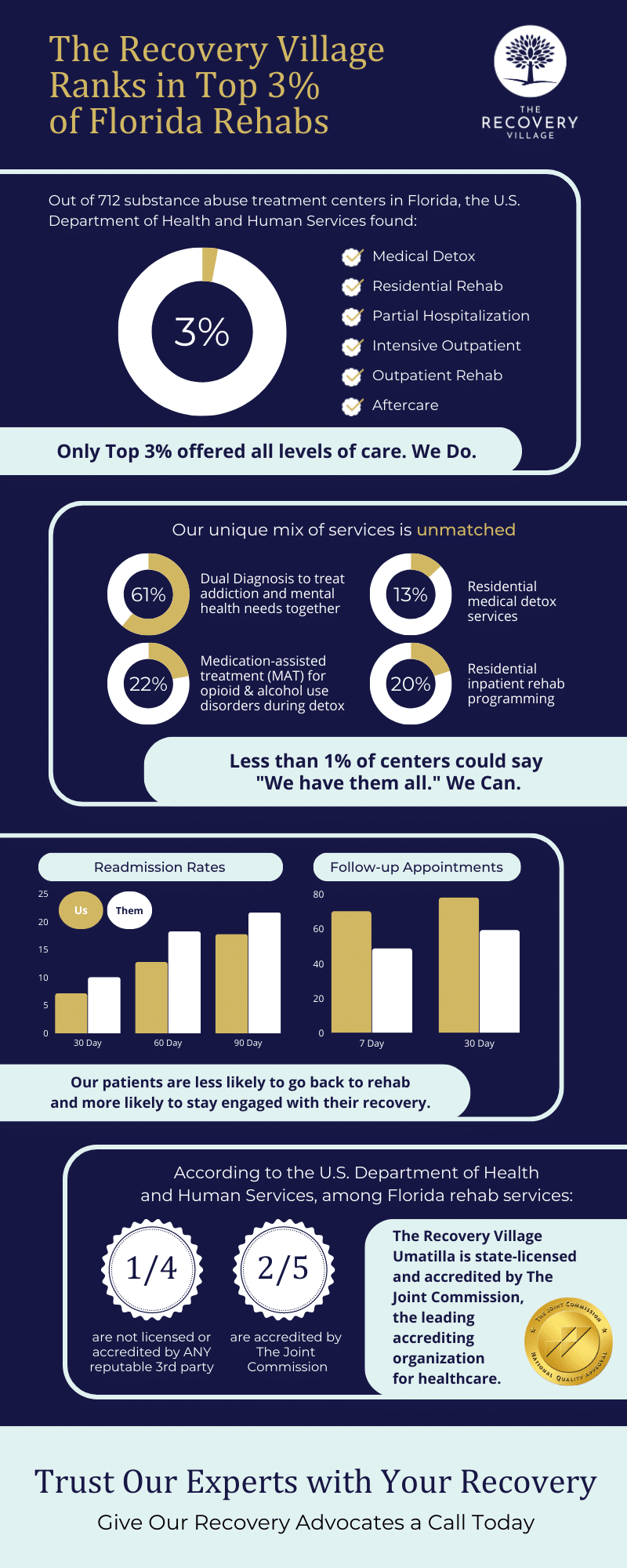 New Smyrna, Florida Alcohol Rehab Centers and Drug Rehab Centers
Addiction can be a difficult road to transverse, specifically when it comes to recovery. True rehabilitation must take place on many levels and may involve medication, counseling and peer support. Drug and alcohol rehabilitation facilities offer the multi-tiered support required by the patients and their families when someone is in the grips of addiction. Whether you're seeking a drug rehab center in New Smyrna Beach, FL, or an alcohol rehab center in New Smyrna Beach, FL, learning more about the treatment options can help you choose a facility to meet your needs. Facilities that specialize in the treatment of substance abuse generally offer these programs:
Residential Treatment Programs
Sometimes, addiction requires acute care, the kind that can only be found at an inpatient treatment facility. Patients will have round-the-clock medical supervision. Some offer stays as little as two weeks to 30 days while other patients might benefit more from longer stays up to 90 days. This kind of facility is often the most recommended when the patient has struggled with years of addiction.
Partial Hospitalization Programs
This kind of program, also identified by the acronym PHP, is primarily geared towards patients who have already been through a residential treatment program. The patient becomes more involved in their recovery by setting their times for their counseling sessions. PHP programs are ideal for addicts who are recovering but also have family and work obligations they need to meet.
Outpatient Treatment Programs
In the outpatient treatment program, the patient has the most freedom. These treatment programs are a good fit for patients who have a more moderate addiction or for patients who have already successfully completed a partial hospitalization program or an inpatient treatment program.
When in the market for a rehabilitation program, it is best to go with a nationally recognized treatment center to deal with the treatment of addiction.
Detox Centers
Many patients who are suffering from the disease of addiction begin to suffer from withdrawal symptoms upon ceasing the use of the addictive substance. A detox center can help to manage the symptoms of withdrawal which can range from mild to severe. A detox center can help a patient through this critical phase of recovery and help prevent relapses. Detox centers can also begin the counseling process that is crucial to successful ongoing treatment.
Keep in mind that not all Florida detox centers are created equal. Some are there to provide medical treatment to ease and to negate the symptoms of withdrawal. Because some withdrawal symptoms can become life-threatening, having professional medical treatment accessible nearby is a must. However, because some facilities concentrate solely on the detoxification process, they do not offer counseling and other treatment options you may want as a patient. This is why many patients will choose a national network of rehabilitation facilities like The Recovery Village.
If you are not experiencing any symptoms of withdrawal or your symptoms are mild, consider checking into a rehabilitation center or perhaps attending a recovery meeting. Detox centers are medical facilities where psychological or emotional needs are not as important as treating the addiction or withdrawal episode.
Recovery Meetings Near You
Detox centers and inpatient rehabilitation facilities are only the first step on the road to recovery. Once released, it is a good idea to seek out support in your local vicinity. If you have a problem or if friends or family members believe you do, taking in one of these meetings can help get you on the road to recovery.
Addiction Resources in Nearby Florida Cities
For those who are seeking alcohol and drug treatment facilities outside of New Smyrna Beach, Drug Rehabilitation and Substance Abuse Resources in Florida, there are also many drug rehab resources across the state of Florida:
Medical Disclaimer
The Recovery Village aims to improve the quality of life for people struggling with substance use or mental health disorder with fact-based content about the nature of behavioral health conditions, treatment options and their related outcomes. We publish material that is researched, cited, edited and reviewed by licensed medical professionals. The information we provide is not intended to be a substitute for professional medical advice, diagnosis or treatment. It should not be used in place of the advice of your physician or other qualified healthcare providers.
Reach out now
We can help answer your questions and talk through any concerns.