Lake Wales Drug & Alcohol Rehab, Detox & Treatment Resources
Substance use disorders continue to be a pervasive and often lethal epidemic. Drugs may come in and out of vogue, but the ruinous effects are the same. Opioids are the most recent and among the deadliest threat to those vulnerable to addiction. The Center for Disease Control (CDC) reported in 2017 that the rate of overdose deaths has increased threefold between 1999 and 2015. Heroin and other opioids —
including prescription painkillers such as oxycodone, hydrocodone and fentanyl — were responsible for about half of these deaths. Heroin-related overdoses accounted for nearly a quarter of overdose deaths in 2015, a rate three times higher than just five years prior.
The percentage of total drug-related deaths in Florida from 2014 to 2015 has increased by double digits. It's clear: Substance misuse destroys lives. For those seeking drug and alcohol treatment facilities in Lake Wales, Florida, there are a number of resources within the city and the surrounding area — including inpatient and outpatient treatment centers, clinics, individual therapists and group meetings.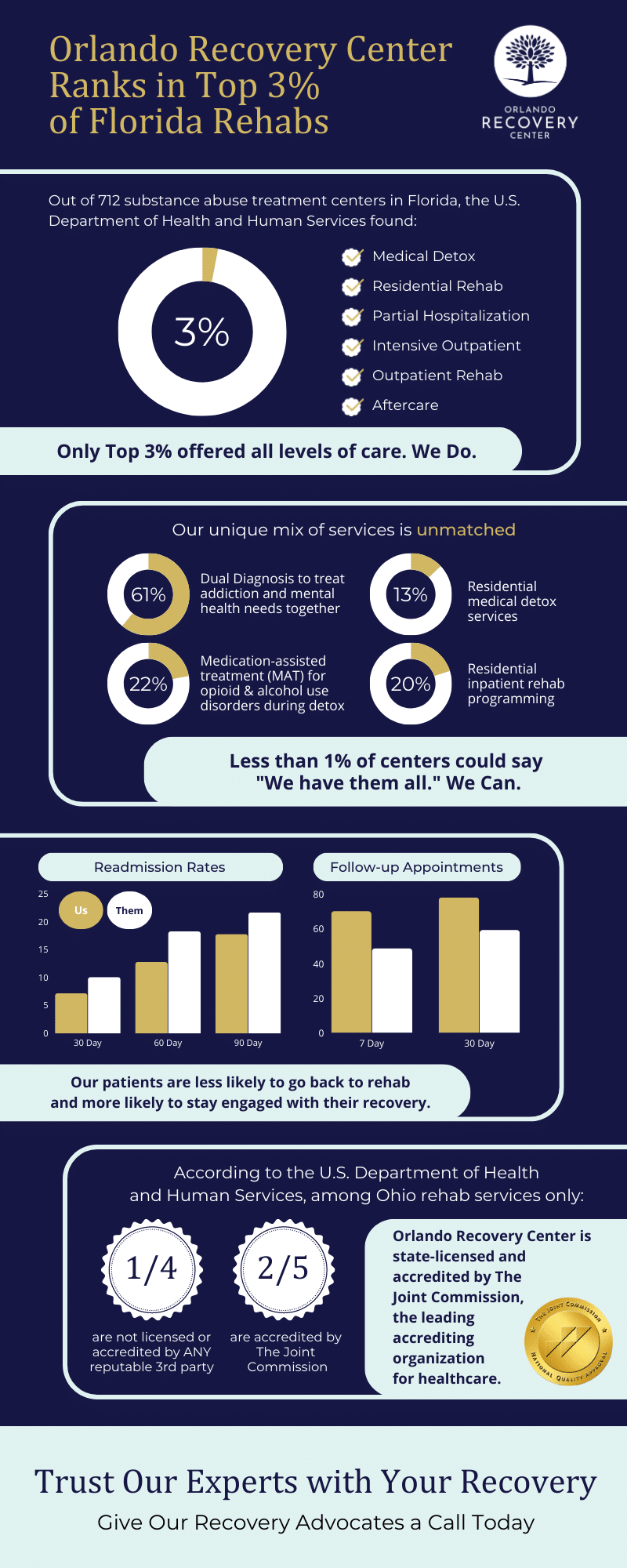 Lake Wales, Florida Alcohol Rehab Centers and Drug Rehab Centers
How can you find the right treatment plan for you or your loved one? The best option will depend on individual circumstances. Those seeking recovery close to home may seek outpatient treatment; for those who need more help, inpatient programs may be the better option. Whether you're seeking a drug rehab center in Lakes Wales, FL, or an alcohol rehab center in Lake Wales, FL, understanding these options can help you choose a facility.
Residential Treatment Programs
While some suffering with addiction can benefit from the support and comfort provided by a local support network, it's also the case that enabling relationships and familiar triggers can delay or even block recovery. Time and distance can help those suffering from substance use disorders. In cases of severe addiction, or when complicated by other medical and mental health disorders, inpatient hospitalization may be necessary. Outside of these worst-case scenarios, residential treatment programs offer a change of scenery. Above all, residential treatment facilities can ease the burden of addressing various recovery needs by centering them in one location.
Partial Hospitalization Programs
Partial hospitalization programs are available for those who need short-term, intensive treatment, but need or prefer a quicker transition to outpatient treatment. In this scenario, a team of clinicians will address the needs of the person in crisis, including medical detox and psychiatric care, and transition the patient to ongoing managed care within a reasonable period of time.
Outpatient Treatment Programs
Outpatient treatment can be effective for those who have already gone through inpatient programs as well as for those facing milder forms of addiction. When family and work obligations are of major concern, outpatient programs provide discreet and flexible treatment options. Outpatient programs provide ongoing support and maintenance to those recovering from substance misuse in their everyday lives and can be highly adaptable over the course of time.
For those dealing with addiction — and their loved ones — the work of collecting resources and comparing reputations of various programs can seem overwhelming. In some cases, there are situational barriers to gathering information, which include emotional and physical impairments, as well as lack of access.
Detox Centers
When addressing substance misuse, detoxing is a necessary first step. Because of the myriad of ways withdrawal can present dangers for drug users, medical detoxification requires the oversight of trained medical providers and a closely monitored environment. There are a number of facilities in the Lake Wales area.
As crucial as detox is for longtime drug users, it is merely the initial treatment phase within a properly planned, holistic recovery program. Substance use disorder requires a comprehensive approach that addresses the long-term needs of those in recovery. It may seem most convenient to pursue detox in a hospital or local clinic, but what then? In order to effectively confront addiction, it's important to plan ahead. This can be facilitated by a treatment center that plans for every phase of recovery. The Recovery Village offers a national network of full-service rehabilitation centers across the country, providing comprehensive levels of care — from detox to inpatient and outpatient options and aftercare planning.
Recovery Meetings Near You
It is important to create an aftercare plan before leaving treatment. After the first phases of inpatient or outpatient rehabilitation, those in recovery can use continued support in their everyday lives. Families and friends affected by a loved one's substance misuse can also benefit from their own network. That's where recovery meetings like Alcoholics Anonymous, Narcotics Anonymous and others can help.
Because substance misuse and addiction are often triggered by people and environments close to home, it can be helpful to seek treatment elsewhere. Those looking for Florida addiction treatment resources in Lake Wales may need to explore nearby cities as well.
Addiction Resources in Nearby Florida Cities
For those who are seeking alcohol and drug treatment facilities outside of Lake Wales, Drug Rehabilitation and Substance Abuse Resources in Florida, there are also many drug rehab resources across the state of Florida:
Medical Disclaimer
The Recovery Village aims to improve the quality of life for people struggling with substance use or mental health disorder with fact-based content about the nature of behavioral health conditions, treatment options and their related outcomes. We publish material that is researched, cited, edited and reviewed by licensed medical professionals. The information we provide is not intended to be a substitute for professional medical advice, diagnosis or treatment. It should not be used in place of the advice of your physician or other qualified healthcare providers.
Reach out now
We can help answer your questions and talk through any concerns.