Auburndale is a city in Florida in Polk County. Located in central Florida, Auburndale is considered part of the Lakeland-Winter Haven metropolitan area.
According to the Polk County 2015 Community Health Assessment, some of the key areas of concern related to substance abuse include binge drinking, particularly among people aged 18 to 44 years old. The illicit drug use and the nonmedical use of pain medications were highest in people aged 18 to 25 years in Polk County. Marijuana is the most commonly reported substance that people use, and law enforcement officials have expressed concerns about illicit drug use and dependence.
For someone who may be struggling with substance abuse or addiction, there are local treatment resources near Auburndale and in other parts of Florida. Nationwide detox and rehab resources may also be an option for some people from Auburndale.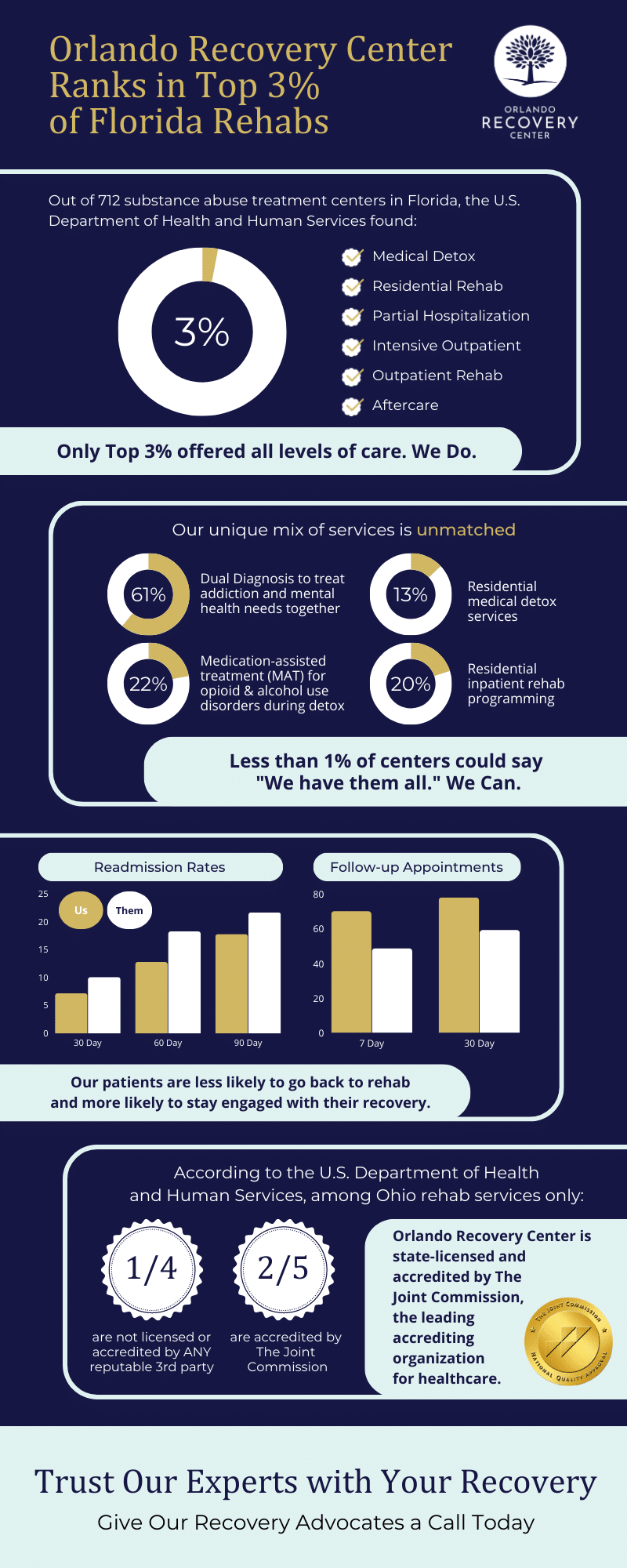 Auburndale, FL Drug and Alcohol Rehabilitation and Treatment
When someone struggles with an addiction to drugs or alcohol, there are different types of programs available that provide treatment. The types of programs include:
Inpatient or residential rehab where patients live at the treatment facility for a period of time. An inpatient program may include on-site, supervised medical detox as well.
Partial hospitalization programs, which are also called day treatment programs, where participants do intensive treatment but can return home in the evenings.
Outpatient rehab, which provides the most flexibility.
Support and recovery group participation, including 12-step programs.
Drug and Alcohol Detox Programs and Treatment Centers in Auburndale, FL
For someone seeking drug and alcohol treatment programs in Auburndale and nearby cities, there are quite a few program options. There are 104 programs located within 50 miles of Auburndale. These programs are in places such as Winter Haven and Highland City. The Recovery Village also offers Florida treatment programs. Of the 104 programs near Auburndale, these include inpatient and outpatient treatment, as well as specialized rehab programs.
Finding the Best Rehab Program for You
It can be overwhelming to compare all of the different addiction treatment programs that are available in Florida and nationally, and to choose the right one for you. The best drug rehab centers will have certain qualifications but, beyond that, learning how to find the best rehab center depends on your individual needs. For example, while all of the best rehab centers will have certain licensing and accreditation, you should think about whether you would benefit from specialized treatment, or what you're most comfortable with a program.
Questions to think about as far as your personal needs might include:
Are you comfortable with a specialized treatment program? Would you prefer to be in a single-gender rehab center?
Have you tried other types of treatment before and relapsed?
What level of care do you need based on the severity of your addiction?
Do you need dual diagnosis care for a co-occurring mental health disorder?
Can you travel for treatment or will you need to stay close to home?
What Questions Should You Ask When Considering a Treatment Program?
Beyond thinking about your personal needs, there are questions to ask a treatment facility as you compare their programs to others. The following are some questions to ask rehab centers you're thinking about to gauge the type of care they offer and their quality of care:
Are treatment plans individualized?
While there is a general set of steps that are typically followed during the addiction treatment process, it still needs to be tailored to the individual for rehab to be effective. You should ask rehab centers that you're considering if they build treatment plans around the individual and, if so, how they go about doing that.
What methods of treatment are used?
Some treatment centers will have an on-site detox that's part of their program. Beyond supervised detox, what other types of treatment are used? How much time is spent in group therapy and is one-on-one therapy also part of the program? What specific therapeutic approaches are used—for example, is therapy primarily cognitive-behavioral? Are recreational and holistic forms of therapy integrated? Does the rehab center use a 12-step approach?
Do you accept insurance?
A lot of people worry they can't afford addiction treatment, but that's not necessarily the case. Yes, rehab can be expensive, particularly for inpatient programs that include room and board, but most insurance plans will cover a significant portion of the costs. Ask rehab centers not only if they accept your insurance, but also the extent to which they can work with your provider on your behalf.
Are nutrition and life skills part of the program?
Addiction is complex. It's about a lot more than substance abuse and a good rehab center with quality care will address this complexity in treatment. As part of this, ask rehab centers if they include nutrition and life skills in their programs. These elements can help you successfully go back into your daily life and be a healthy, productive part of society.
Exploring Treatment Options Near Auburndale, FL
Should you stay near home and receive drug abuse treatment near Auburndale, or should you travel somewhere else in Florida or perhaps out-of-state?
This is, again, a personal decision.
If you are physically able to travel, there can be benefits. For example, you can put your environment of substance misuse behind you so you can focus solely on your treatment and recovery. Traveling for rehab also provides you with more program options and it reduces the likelihood you'll leave treatment early.
Staying close to home may have benefits as well. For example, if you have a strong home support system, they may be able to visit you and even be part of your treatment.
You have to decide what's right for you in terms of whether or not you travel for rehab.
Additional Addiction and Rehabilitation Resources in Auburndale
Rehab, whether inpatient or outpatient, is just one part of a sustained, long-term recovery. When you return home, you will need to connect with resources that will help you develop a social support system and maintain your recovery. Addiction and rehabilitation resources can include therapy, as well as recovery meetings and nonprofit organizations as well.
Recovery Meetings Near You in Auburndale, FL
One valuable way to connect with other people in your local area and maintain your recovery is to participate in recovery meetings or support groups. Two popular options are 12-step groups or SMART Recovery. Regardless of the option you choose, having a support network, and also offering others support is a good relapse prevention strategy.
Non-Profit Organizations in Auburndale, FL
Whether you've already attended rehab and you're looking for nonprofit resources as part of your aftercare plan, or you haven't yet sought treatment, the following are local resources in Auburndale and nearby:
Auburndale, FL Substance Abuse Hotlines
Along with local resources and meetings, there are also state and local substance abuse hotlines and local drug abuse hotlines, as well as mental health hotlines. If you aren't facing an emergency, but you would like more information about treatment for substance abuse, you can also contact The Recovery Village's drug abuse hotline which is listed below.
The City of Auburndale, Florida
Auburndale, Florida is a small city that's part of the Lakeland and Winter Haven metro area. Auburndale is in Central Florida, in Polk County. The closest major airport is Orlando International Airport (MCO). Tampa International Airport (TPA) is also nearby. Auburndale, Florida is located at 28.0653° N, 81.7887° W.
Addiction Resources in Nearby Florida Cities
For those who are seeking alcohol and drug treatment facilities outside of Auburndale, Drug Rehabilitation and Substance Abuse Resources in Florida, there are also many drug rehab resources across the state of Florida:
Medical Disclaimer
The Recovery Village aims to improve the quality of life for people struggling with substance use or mental health disorder with fact-based content about the nature of behavioral health conditions, treatment options and their related outcomes. We publish material that is researched, cited, edited and reviewed by licensed medical professionals. The information we provide is not intended to be a substitute for professional medical advice, diagnosis or treatment. It should not be used in place of the advice of your physician or other qualified healthcare providers.
Reach out now
We can help answer your questions and talk through any concerns.