Brandon Drug & Alcohol Rehab, Detox & Treatment Resources
Brandon is surrounded by exciting recreational opportunities like Busch Gardens in Tampa and Sand Key Park in Clearwater. There are roller coasters to ride and dolphins to photograph but this convenient hamlet is a nexus for a more destructive type of leisure activity: alcohol and drug misuse. Drug trafficking is big business in western Florida, and it's wrecking countless families in the state. Brandon is 20 minutes from Tampa, 45 minutes from St. Petersburg and an hour from Clearwater, making it a drug haven. This recreational destination is suffering from this precarious problem. Hillsborough County is one of several counties confirmed as a High Intensity Drug Trafficking Area (HIDTA). In 2012, the Center for Disease Control declared prescription drug misuse hit epidemic proportions in the United States.
There are many suburban communities like Brandon that are affected by addictive drugs, and alcohol misuse in the United States is compounding the issue with its widespread availability. Prescription opiates have exceeded surpassed cocaine as the most prevalent drug in Brandon, Florida. Recently, the prerogative of authorities is in restricting prescription opiate misuse by clamping down on the pill mills and drug tourism. Yet, heroin has resurged, driving up fatalities because members of the drug traffickers mix it with fentanyl, a powerful drug. In 2015, more than 2,000 Floridians died from opioid overdoses. The psychiatric and medical fields are fighting back by developing new techniques to defeat this leviathan.
The reproach connected with substance misuse deters individuals from asking for help. However, psychiatry professionals categorize addiction as a chronic illness. Addiction isn't a corrosion of principals; it's an ailment like depression, but it doesn't have to be part of your life.
Brandon, Florida Alcohol Rehab Centers and Drug Rehab Centers
Are you seeking a drug rehab center in Brandon, FL, and an alcohol rehab center in Brandon, FL? Many rehab facilities offer a variety of inpatient and outpatient programs to treat substance use disorders. Understanding the differences between these programs, three of which are detailed below, can help you choose the best facility to meet your needs.
Residential Treatment Programs
Residential treatments offer 24-hour access to medical care. Generally, inpatient or residential care is conducted in a dormitory or hospital climate. Inpatient programs create a community filled with several people striving to defeat their problem. Every patient is incorporated in building a reservoir of support for everyone in recovery. Elements of the world outside the treatment facility are removed to avert relapses.
Partial Hospitalization Programs
Partial hospitalization programs offer more freedom from the site. Partial hospitalization services require the removal of destructive factors from the individual's life to secure their recovery.
Outpatient Treatment Programs
Outpatient treatment is ideal for people with a strong safety net of support. In this type of treatment program, patients will be required to receive the same treatment as inpatient programs, but they will be allowed to stay at home or in housing onsite.
There are so many choices for recuperation in Hillsborough County, which can make choosing an appropriate path for treatment challenging. It's crucial to take the time to fully assess the positives and negatives of each program. Ask yourself if the treatment considered will solidify or weaken your sobriety.
When thinking about drug and alcohol treatment facilities in Brandon, Florida, it's worth considering leaving your environment in favor of a national facility like The Recovery Village, a leader in advocating for patients struggling with substance misuse. Many treatment facilities employ leaders in the psychiatric field while providing comfortable amenities that aid in the journey of healing.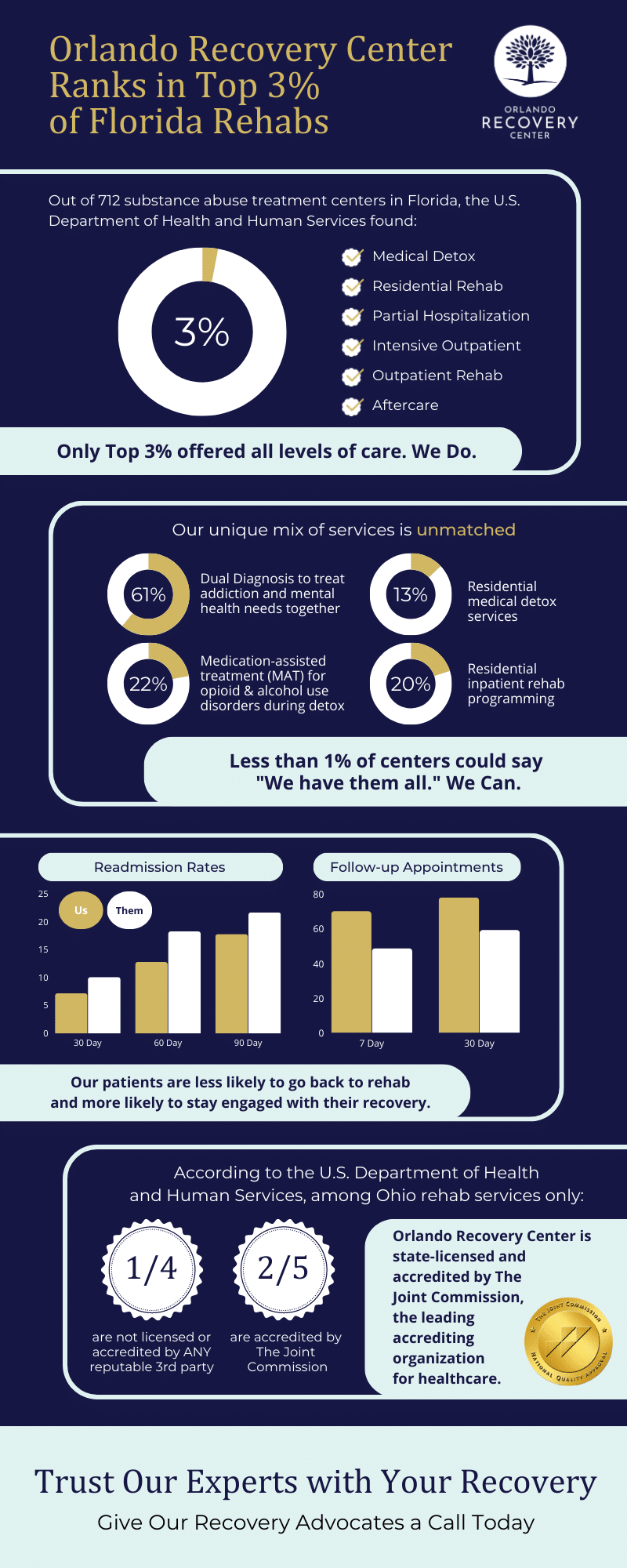 Detox Centers
Releasing the grip of a substance and pursuing a productive life can be overwhelming. Sobriety may even seem like a fairy tale to those struggling with substance dependence. Each movement along the recovery trail is tough, but the effects of addiction are tougher. Detoxification is a feat the body must complete to achieve sobriety. The physical self must be shed of poisons before continuing on the recovery path.
It's important to remember that you're not alone in your struggle. There is a plethora of resources out there to help you get clean. Detoxification is step one. It requires you to abstain from the substances you've come to rely on. This can appear as a herculean feat without the help of a professional and an unwavering support system.
Detoxification is frequently administered through an inpatient program which allows care givers to watch out for dangers to your health while preventing a return to the drug cycle. Outpatient clinics provide medical treatment outside of a residential setting. While outpatient services are convenient, it may be more difficult to restrict the patient from relapsing.
Recovery Meetings Near You
Successful rehabilitation is dependent on the vitality of your commitment to each part of the path. The flesh and bones of your recovery can be found in the treasure trove of supportive communities like Narcotics Anonymous. Aftercare programs like SMART Recovery meetings provide a judgment-free atmosphere where all people are welcome.
Congratulate yourself on deciding to pursue treatment by searching for information on drug addiction treatment in Brandon, Florida. It's a positive step in the right direction for you and the community. Consider leaving your home to explore a more effective path to recovery. It's difficult to interrupt your life and put your job and relationships on hold. However, removing yourself from the environment that enabled this disease to develop may be the straightest route to sobriety. Take the time to learn about clinics at the national level, which can provide cutting-edge treatments, privacy and small luxuries to help you focus on getting well.
Addiction Resources in Nearby Florida Cities
For those who are seeking alcohol and drug treatment facilities outside of Brandon, Florida, there are also many drug rehab resources across the state of Florida:
Medical Disclaimer
The Recovery Village aims to improve the quality of life for people struggling with substance use or mental health disorder with fact-based content about the nature of behavioral health conditions, treatment options and their related outcomes. We publish material that is researched, cited, edited and reviewed by licensed medical professionals. The information we provide is not intended to be a substitute for professional medical advice, diagnosis or treatment. It should not be used in place of the advice of your physician or other qualified healthcare providers.
Reach out now
We can help answer your questions and talk through any concerns.