Lakeland, Florida Drug & Alcohol Rehab, Detox & Treatment Resources
Like many other states, Florida has had its share of issues with drug and alcohol addiction. The number of deaths related to opiate use is steadily increasing, and it has even been declared a state of emergency for this reason.
Lakeland is not alone in dealing with substance use disorder. When it comes to the number of people suffering from addiction, Florida has an especially detrimental problem. Opioids are currently the most prevalent issue when it comes to harmful substances. Illegal opioids like heroin are certainly deadly, but there are also more and more issues with people abusing legal prescription opioids like oxycodone or hydrocodone. Other prescription narcotics (like benzodiazepines and stimulants) are a problem as well.
The good news is there are many resources available. There are many options for those seeking drug and alcohol rehab in Lakeland, Florida and in treatment centers outside of Florida.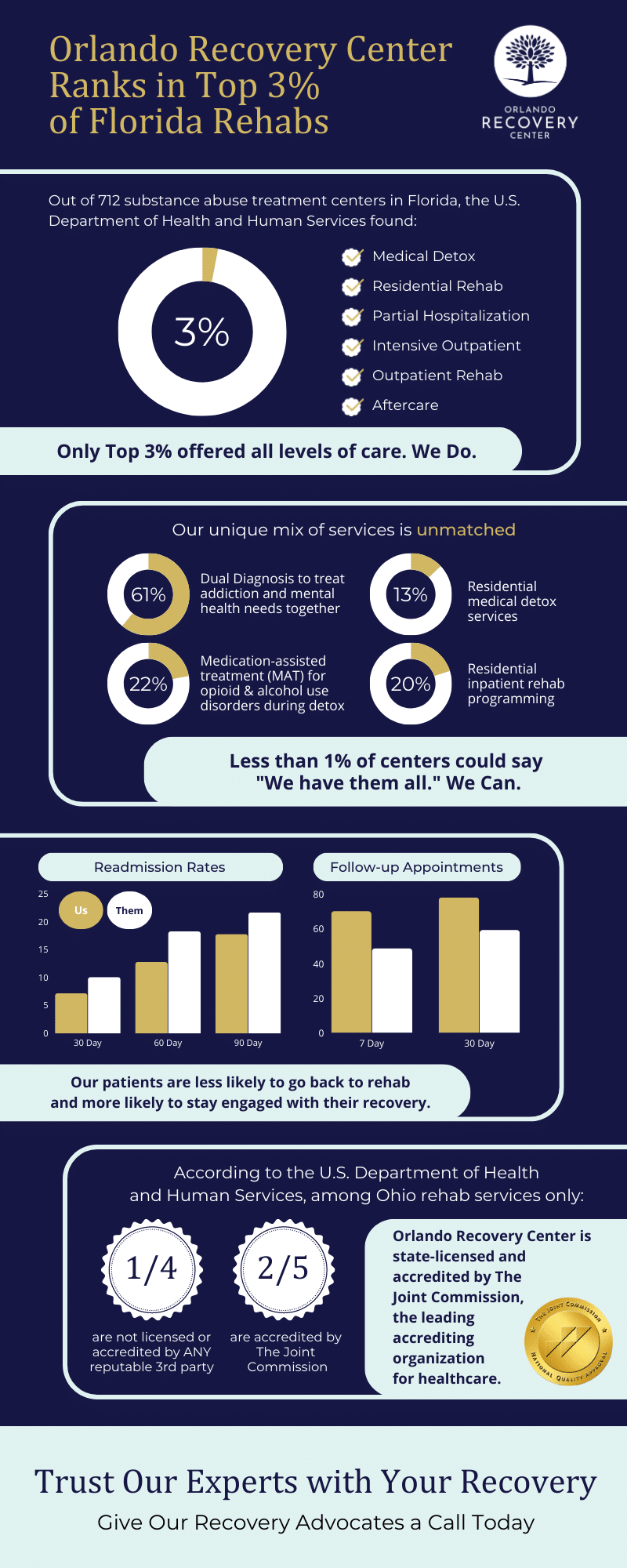 Lakeland, Florida Alcohol Rehab Centers and Drug Rehab Centers
Are you seeking a drug rehab center in Lakeland? A rehabilitation program is a good first step if you are suffering from substance misuse disorder. There are several different treatment programs. You can discover which treatment program is the best fit for you by looking at your length of addiction, the substances you are addicted to and your unique situation. Here is an explanation of treatment programs available to you.
Residential Treatment Programs
A typical inpatient program offers 24/7 medical support. When opioids or other substances are involved, detox may be necessary before this stage. Once the residential treatment program has begun, though, both group and individual therapy as well as classes will help you on your way to recovery.
Partial Hospitalization Programs
The next step down from a full-time residential program includes intensive therapy on an ongoing basis, typically for 20 to 25 hours a week. Patients reside at home during the time it takes to finish the treatment program, and are able to access medical staff. A typical curriculum consists of individual and group therapy, a clinical diagnosis of coexisting health issues as well as alternative therapies.
Outpatient Treatment Programs
This kind of treatment is the most autonomous form of care. It may be recommended for those that are deemed not in need of inpatient care. Patients in outpatient treatment are allowed to live in a stable home environment or in on-campus housing.
Lakeland, Florida has various recovery centers offering these types of rehab programs and more. Choosing the most appropriate program for you is integral to your recovery, but identifying which facilities are affordable and accept insurance can be overwhelming. Going to a national network of treatment centers is another option.
By choosing a national treatment center, you leave your current, potentially enabling environment to boost your chances at a successful recovery. A national treatment center has a great deal to offer in one facility, which allows you or your loved one to focus on what is most important — recovery. In addition, most major health plans are accepted at these facilities. The Recovery Village has locations throughout Florida and across the United States.
Detox Centers
There are many options for detoxification from various substances in Lakeland, Florida. Detox centers are certainly helpful when it comes to getting the substances out of your system. However, this is just a step in your recovery journey. A detox center alone will not allow you to go through the emotional, spiritual and mental work that needs to be done to address the roots of your substance use disorder.
A nationally renown facility like The Recovery Village offers a medically assisted detoxification process in addition to more comprehensive treatment programs to address your addiction issues. Whether you need inpatient or outpatient treatment, you can take the necessary steps toward lasting health at The Recovery Village.
Recovery Meetings Near You
After you have completed the work in a treatment program, your battle with substance use disorder may not be over. Luckily, there are many support groups and recovery programs you can join as part of an aftercare strategy. For more information on Lakeland recovery meetings, have a look at the listings below.
Lakeland has many resources for those who are seeking treatment for substance use disorder. Another option you may want to consider is exploring the resources in nearby cities. There are a number of vibrant cities that are close to Lakeland and have many recovery resources to offer. The Recovery Village has a collection of rehabilitation centers throughout the United States, including locations in Florida.
Addiction Resources in Nearby Florida Cities
For those who are seeking alcohol and drug treatment facilities outside of Lakeland, Florida, there are also many drug rehab resources across the state of Florida:
Medical Disclaimer
The Recovery Village aims to improve the quality of life for people struggling with substance use or mental health disorder with fact-based content about the nature of behavioral health conditions, treatment options and their related outcomes. We publish material that is researched, cited, edited and reviewed by licensed medical professionals. The information we provide is not intended to be a substitute for professional medical advice, diagnosis or treatment. It should not be used in place of the advice of your physician or other qualified healthcare providers.
Reach out now
We can help answer your questions and talk through any concerns.