By

The Recovery Village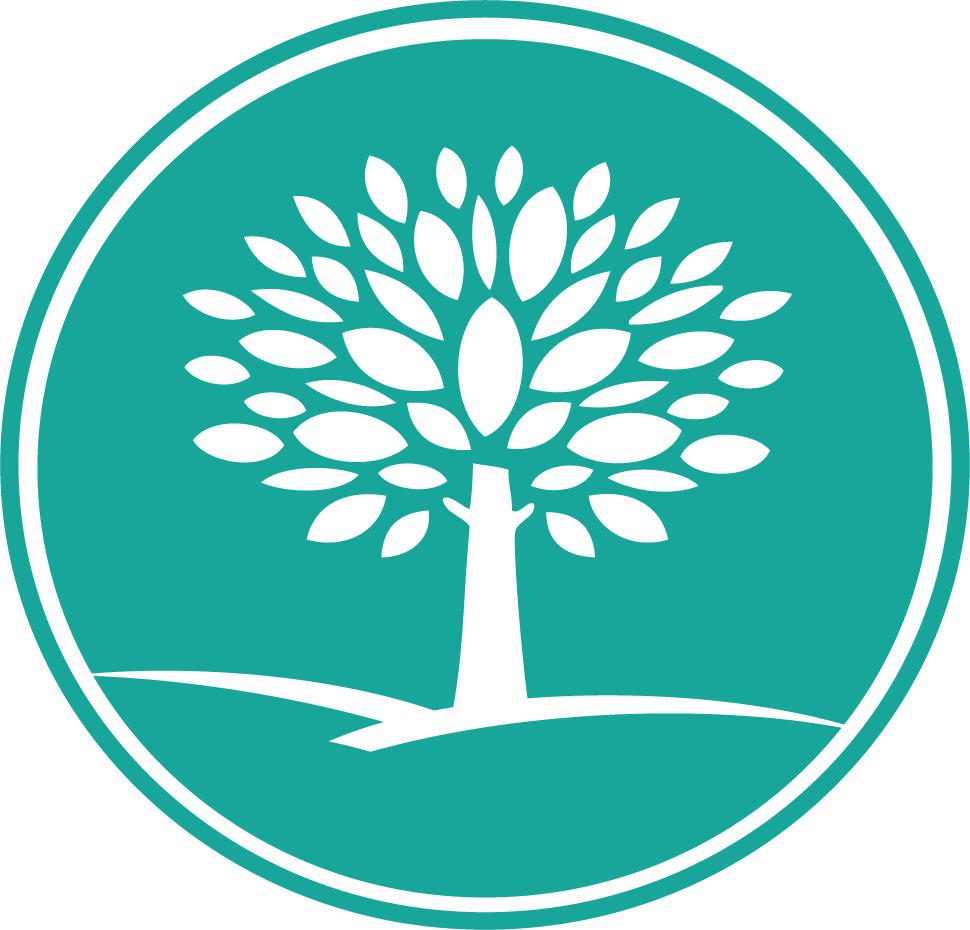 Editor

Camille Renzoni
Cami Renzoni is a creative writer and editor for The Recovery Village. As an advocate for behavioral health, Cami is certified in... read more
According to the National Institute on Drug Abuse, drug overdose deaths increased in Florida by 5.9% between 2016 and 2017. Of the 206,168 deaths in Florida reported by the State of Florida's Bureau of Vital Statistics in 2017, 12,439 of those reported involved drug use.
Drug and alcohol addiction is a challenge that faces every community in the United States and in Florida. Residents of Mascotte, Florida, can be assured that drug and alcohol rehab, detox and recovery resources are available in the nearby areas.
Mascotte Drug and Alcohol Rehabilitation and Treatment
Many options for physical and psychological treatment for substance abuse are available. In or near Mascotte, drug and alcohol rehab options may include:
Detox
Inpatient
Partial hospitalization
Intensive outpatient
Outpatient
Aftercare
Sober living homes
For residents of Mascotte who are willing to travel, many locations of The Recovery Village offer drug and alcohol rehab programs at multiple facilities in the state of Florida.
Drug and Alcohol Detox Programs and Treatment Centers in Mascotte, Florida
People who have used drugs or alcohol regularly must undergo detox before proactive treatment can begin. This first step toward recovery should be done in a facility and overseen by medical professionals. Symptoms of detox can be eased by drug tapering or drug replacement.
Some travel will currently be required for residents of Mascotte, but detox and medical detox services are available in nearby Orlando and Umatilla, Florida.
Addiction is a disease.Get treatment that works.
Comprehensive addiction treatment at The Recovery Village Umatilla.
Recovery Begins Here
Mascotte Residential Treatment Programs
Inpatient alcohol rehab is typically a type of residential treatment that involves live-in care in a hospital or medical facility. An inpatient rehab facility will address drug addiction treatment in a supervised setting with around-the-clock care. These programs are helpful as they assist participants in the days after detox and provide thorough diagnoses and long-term treatment plans.
The Recovery Village in Umatilla, Florida, is currently the closest program to Mascotte that offers a residential treatment program, in addition to those at Orlando Recovery Center. Four other programs are available within 56 miles.
Mascotte Partial Hospitalization Programs
Partial hospitalization programs provide care that is a step down from inpatient treatment. Daily medical support and counseling are provided while participants spend half of their time at home (depending on the individual requirements of the treatment center).
Partial hospitalization usually means that those in recovery spend about 20 hours a week in the hospital or at a rehab facility and can spend the rest of their time in a sober living community or at home. This arrangement protects those in recovery with accountability and care during this vulnerable season after inpatient care.
The Recovery Village in Umatilla is currently the closest center that provides partial hospitalization programs.
Mascotte Outpatient Treatment Programs
Outpatient drug treatment is a step forward in addiction recovery. This kind of treatment for drug and alcohol addiction allows participants to live at home full time and attend medical care and counseling. Those eligible for outpatient treatment should indicate a willingness and ability to remain drug-free without external obligation.
Outpatient treatment is usually available after detox and intensive treatment. Ongoing therapies can include medicine, recreational therapy, counseling and relapse prevention. Increased independence while under the supervision of doctors and counselors can be a helpful arrangement for establishing new, healthy habits.
There are currently four centers that provide outpatient treatment programs within 20 miles of Mascotte. The Recovery Village in Umatilla and Orlando Recovery Center also offer this level of care.
Sober Living and Rehab Aftercare Programs in Mascotte, Florida
Sober living aftercare facilities offer continuing care for recovery from drug and alcohol addiction. Rehab aftercare provides important support and ongoing counseling. Sober living homes give residents social structure and support for relapse prevention.
Drug rehab aftercare programs, or rehab alumni programs, provide guidance for new lifestyle patterns. There are currently two facilities within 30 miles of Mascotte that offer these programs. Sober living homes are available in Umatilla, Maitland and Eustis through Next Step Village.
Specialized Treatment Programs in Mascotte, Florida
Some people may require unique addiction treatment programs tailored to their needs.
Women and adolescents often require special accommodations and can find that in women's rehab centers and rehab centers for teens.
In and around Mascotte, Florida, facilities may be available for:
Rehab for LGBT persons
Rehab for veterans
Victims of sexual abuse
Victims of trauma
Victims of domestic violence
Active duty military
Rehab for pregnant women or postpartum women
Clients referred from the court or judicial system
Currently, there are five facilities that provide specialized care within 35 miles of Mascotte, Florida. Additionally, all treatment plans are customized to a person's unique needs at locations of The Recovery Village.
What Is the Process Like in a Drug Detox and Rehab Facility?
The drug treatment process and alcohol rehab introduction will likely include standard elements such as assessment, registration, financial arrangements and a tour.
In the early days of rehabilitation, you may expect to experience some of the following:
Meetings with medical and counseling staff
Assessments and development of a treatment plan
Monitoring of your well-being and progress
A daily schedule of medicine, therapy, meals and recreation
Scheduled check-ins to mark milestones in your treatment plan
After detox, the rehab process will likely include:
Transitioning to other levels of care
Continued medical support
Continued counseling
Aftercare planning before discharge
Every day in recovery is a day not spent using alcohol or drugs. The sequence of events you will experience in drug detox and rehab facility follows a tested and effective course.
Finding the Best Rehab Program For You
The best drug rehab centers will use onboarding assessments and interviews to create a treatment plan that will contribute to your recovery. Detox, medical oversight, therapy and aftercare should all be aspects of your treatment. The physical and emotional well-being of its participants can be protected by important guidelines for drug and alcohol treatment facility operations.
Here are a few ideas on how to find the best rehab center:
Use a trustworthy database to find a center near you.
Select centers that are licensed and accredited.
Review the qualifications of medical and counseling staff.
Interview and tour the facility.
Written assessments and interviews should be conducted at orientation to help medical and counseling staff fully understand each patient. The best rehab centers will conduct a full assessment of your needs and work with you to build an effective recovery plan.
What Questions Should You Ask When Considering a Treatment Program?
Each treatment center should be transparent as to the details of their financing, programs, qualifications and services offered. A high-quality treatment program may offer continuum care from detox to sober living support.
To choose a facility, it may be helpful to ask some of the following questions:
Do they accept your insurance?
What is the assessment process like?
Do they provide specialized services?
Are all procedures available at this facility?
Are all medical and therapeutic providers credentialed?
Is the facility licensed and accredited?
Personal questions you may consider could relate to the duration of treatment, types of treatment, visitation policies and long-term recovery plans.
Exploring Treatment Options Near Mascotte, Florida
Mascotte is a small community surrounded by a wealth of treatment options. However, those seeking drug abuse treatment in Mascotte may have to travel, depending on the kind of care provided and required. Participants who need partial hospitalization programs, outpatient treatments, or specialized programs may have to travel further distances for those programs.
Traveling for treatment presents positive and negative challenges.
Positive:
Leaving addiction-related routines
Access to specialized programs
Anonymity and a fresh start
Negative:
Increased financial obligations
Distance from support systems and relationships
The stress of relocation
Where you receive care can be an important aspect of recovery. It is vital that you can trust your providers and that you fully commit to a treatment plan. Thoughtfully selecting the center that gives you a fresh start is the first step toward achieving your recovery goals.
Addiction is a disease.Get treatment that works.
Comprehensive addiction treatment at The Recovery Village Umatilla.
Recovery Begins Here
Additional Addiction and Rehabilitation Resources in Mascotte, Florida
The chronic nature of addiction will require ongoing care. There are additional addiction and rehabilitation resources near Mascotte, Florida.
The Recovery Village in Umatilla offers a continuum of care for those seeking addiction recovery. More centers in Leesburg and Clermont can provide counseling and ongoing therapy. Hope and help are here to aid you in beginning an addiction-free life.
Recovery Meetings Near You in Mascotte, Florida
Several recovery groups are available to residents in and near Mascotte.
Alcoholics Anonymous
Alcoholics Anonymous supports people who struggle with alcohol addiction by providing support through 12 steps of recovery.
Alcoholics Anonymous (AA) Meetings in Mascotte, FL
Local AA Meetings

Big Book Study
Mascotte United Methodist Church
15 N. Bay Lake Ave., Mascotte, FL

Breakfast Eating Meeting
Mascotte United Methodist Church
15 N. Bay Lake Ave., Mascotte, FL

Cuatro De Diciembre (Spanish speaking)
843 W. Myers Blvd., Mascotte, FL
Narcotics Anonymous
Narcotics Anonymous helps people who struggle with drugs other than alcohol with a 12-step recovery process. The nearby town Leesburg currently offers Narcotics Anonymous meetings for residents of Mascotte.
Narcotics Anonymous (NA) Meetings in Mascotte, FL
Local NA Meetings

Narcotics Anonymous
Saint Paul's Catholic Church
1330 Sunshine Ave., Leesburg, FL

Narcotics Anonymous
Lifestream
2018 Tally Rd., Leesburg, FL

Narcotics Anonymous
Last House on the Block
1339 Neely Dr., Leesburg, FL
Al-Anon and Nar-Anon
Al-Anon is a program that can accompany Alcoholics Anonymous and is available to the friends and family of those recovering from alcohol addiction. Clermont is the currently nearest town that provides Al-Anon meetings.
Nar-Anon is the family and friend equivalent of Narcotics Anonymous and provides a similar 12-step process for those close to people recovering from drug addiction. Zephyrhills and Orlando currently offer Nar-Anon meetings for residents of Mascotte.
Al-Anon and Nar-Anon Meetings in Mascotte, FL
Local Al-Anon and Nar-Anon Meetings

Al-Anon meetings include:

Discovering Choices AFG
St. Matthias Episcopal Church
562 W. Montrose St., Clermont, FL

Changing Tides AFG
South Lake Presbyterian Church
131 Chestnut St., Clermont, FL

Nar-Anon meetings include:

Zephyrhills Nar-Anon
St. Elizabeth Episcopal Church
5855 16th ST., Zephyrhills, FL

Step and Sponsors
Christ Church Unity
771 W. Holden Ave., Orlando, FL

Winter Park Nar-Anon
United Methodist Church of Winter Park
125 North Interlachen Ave., Winter Park, FL
SMART Recovery
SMART Recovery is an addiction recovery program that provides tools for continued healing. Residents of Mascotte can currently find meetings in Orlando and Orange City.
SMART Recovery Meetings in Mascotte, FL
Local SMART Recovery Meetings

Orlando, Florida
1st and 3rd Sunday 10:00 AM to 11:30 AM
Meeting #4661
1828 Edgewater Dr. Orlando, Florida 32804

Orange City
Sunday 7:00 PM to 8:00 PM
Meeting #4617
951 North Volusia Ave. Suite 700 Orange City, Florida 32763
Non-Profit Organizations in Mascotte, Florida
Available non-profit groups near Mascotte, Florida, currently include:
Non-Profit Organizations in Mascotte, Florida
Specialized Treatment, Education and Prevention Services Inc (STEPS)

Specialized Treatment, Education and Prevention Services Inc (STEPS)
1991 S. Apopka Blvd., Apopka, FL
Mascotte, Florida Substance Abuse Hotlines
If you or someone you know needs emergency help for drug or alcohol issues, call one of these numbers:
Mascotte, Florida Substance Abuse Hotlines
Local Drug Abuse Hotline

Local Drug Abuse Hotline
(352) 429-3393

Florida Drug Abuse Hotline

Florida Drug Abuse Hotline
(800) 662-4357

Substance Abuse Hotline

Substance Abuse Hotline
(800) 273-8255
City of Mascotte, Florida
Mascotte is a small city of under 3,000 people in Lake County, Florida. Situated outside of the Orlando metro area, residents enjoy a small town feel with nearby urban amenities. Mascotte is located at 28.5783° N, 81.8867° W.
The nearest airport is Orlando International Airport (MCO). Mascotte is called "The Friendly City" and residents and Lake County police work together to promote that ideal. The Lake County Sheriff's Office works to post educational and informative bulletins and articles and provide those in the community with the opportunity to digitally report crime or safety hazards. Reducing illicit drug use and providing treatment for those who struggle with addiction is a priority of this city.
Medical Disclaimer:
The contents of this website such as text, graphics, images, and other material contained on the website ("Content") are for informational purposes only and do not constitute medical advice; the Content is not intended to be a substitute for professional medical advice, diagnosis, or treatment.  Always seek the advice of a physician or other qualified health provider with any questions you may have regarding a medical condition. Never disregard professional medical advice or delay in seeking it because of something you have read on this website. In the event of a medical emergency, call a doctor or 911 immediately. This website does not recommend or endorse any specific tests, physicians, products, procedures, opinions, or other information that may be mentioned on the Site. Reliance on any information provided by this website is solely at your own risk.
© The Recovery Village at Umatilla All Rights Reserved.