By

The Recovery Village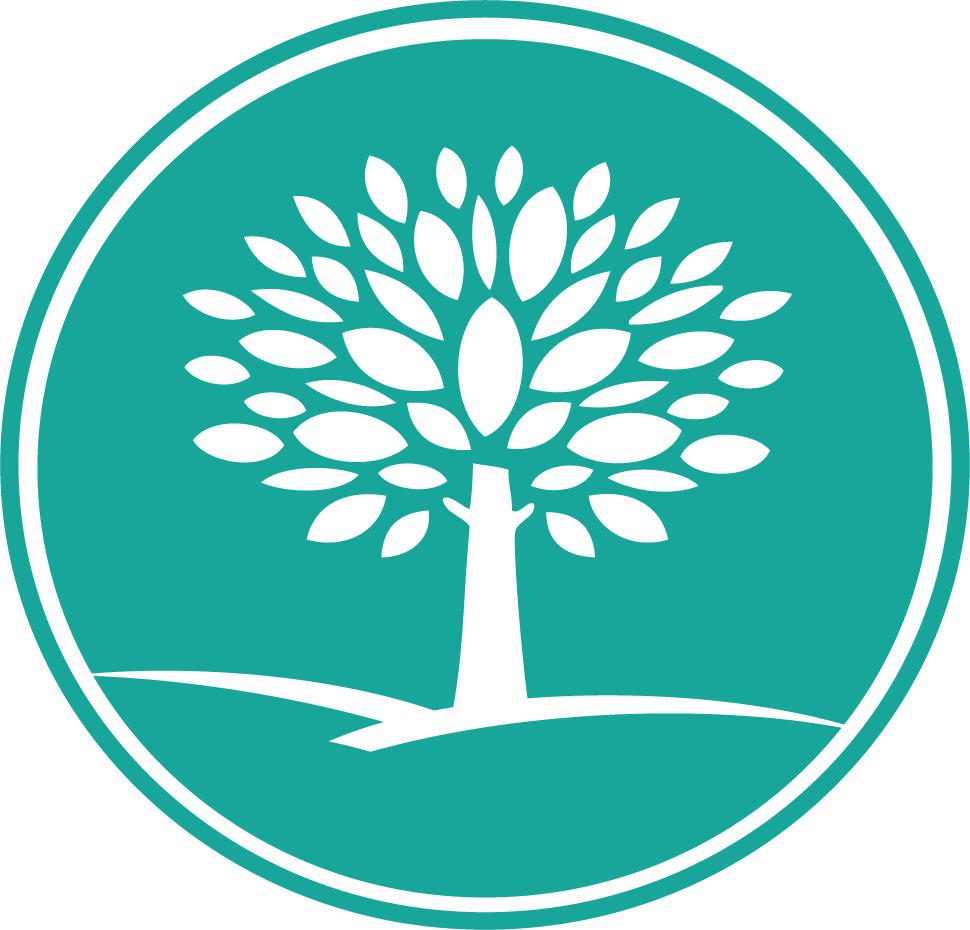 Editor

Camille Renzoni
Cami Renzoni is a creative writer and editor for The Recovery Village. As an advocate for behavioral health, Cami is certified in... read more
The 2017 Medical Examiners Commission Drug Report for the state of Florida records a rise in deaths by multiple kinds of drugs, including fentanyl, cocaine and methamphetamine. The National Institute on Drug Abuse reports consistent increases in Florida's drug-related deaths. Additionally, according to the Centers for Disease Control and Prevention, six people a day die in the United States from alcohol poisoning.
Drug and alcohol addiction represents a genuine challenge for communities all across America. The community of Astoria, Florida, offers many layers of support and treatment for its citizens in the surrounding areas. If you are in need of drug and alcohol rehab, detox and recovery, help is available.
Astor Drug and Alcohol Rehabilitation and Treatment
In or near Astor, drug and alcohol rehab options may include:
Detox
Inpatient
Partial hospitalization
Intensive outpatient
Outpatient
Aftercare
Sober living homes
Drug and Alcohol Detox Programs and Treatment Centers in Astor, Florida
The Substance Abuse and Mental Health Services Administration reports that an estimate of 16.3 million people in the United States drink alcohol heavily and 50.9 million adults are binge drinkers.
For people who rely on drugs or alcohol, detox or medical detox is the first step toward recovery. Detox occurs when the body is no longer using drugs or alcohol. Detox should be done under the supervision of medical professionals who can aid in alleviating symptoms through drug tapering and replacement therapies.
The Recovery Village in Umatilla, Florida provides medical detox services and is less than 18 miles from Astor, Florida. There are currently four other detox treatment facilities within 30 miles of Astor.
Addiction is a disease.Get treatment that works.
Comprehensive addiction treatment at The Recovery Village Umatilla.
Recovery Begins Here
Astor Residential Treatment Programs
Drug addiction treatment and recovery can begin in a residential program. An inpatient rehab facility provides 24-hour care with medical supervision. This kind of program offers support and sets up continuing care for the days following detox.
Inpatient alcohol rehab is a part of early recovery that provides intensive care. Inpatient recovery programs can set the course for a successful recovery journey.
The Recovery Village in Umatilla is less than 18 miles away from Astor and offers residential treatment programs.
Astor Partial Hospitalization Programs
Partial hospitalization programs can provide participants with the opportunity to receive ongoing medical treatment while spending some of their time at home, if medically appropriate.
Partial hospitalization usually means that those in treatment spend about 20 hours a week in the hospital. This arrangement ensures that people have ongoing accountability and care. Partial hospitalization programs are available once detox and the need for intensive medical care have subsided and participants are reasonably expected to maintain sobriety.
The Recovery Village in Umatilla is the closest facility to Astor that offers partial hospitalization programs. Two other facilities are available within 30 miles of Astor. Orlando Recovery Center also offers partial hospitalization.
Astor Outpatient Treatment Programs
Facilities that provide outpatient drug treatment represent a de-escalation of care while participants regain independence. Outpatient drug treatment programs provide a broad continuum of care, including drug replacement therapies and counseling.
Facilities in the area may offer medical treatment, recreational therapy and sober living support. Participants attend regularly scheduled appointments for treatment while living at home. Outpatient programs are another step towards an addiction-free life.
The Recovery Village in Umatilla is currently the closest facility to Astor that offers an outpatient treatment program. There are four other centers within 25 miles that provide outpatient care. Orlando Recovery Center also offers outpatient.
Sober Living and Rehab Aftercare Programs in Astor, Florida
Sober living and most aftercare facilities provide continuing care for addiction recovery. Rehab aftercare offers support and ongoing therapies that can set new patterns for life after substance use. Sober living homes provide social structure and accountability for residents as they prepare to live with independence.
Drug rehab aftercare programs and rehab alumni programs provide direction for those renewing life without substance use. There are currently two facilities within 32 miles of Astor that provide sober living aftercare. Next Step Village offers sober living care in Central Florida as well.
Specialized Treatment Programs in Astor, Florida
There are certain groups of people whose circumstances present additional difficulties for addiction and treatment. These groups may find access to specialized treatment programs. Specialized care programs are often available for women and adolescents in women's rehab centers and rehab centers for teens.
Cities near Astor, Florida, may provide specialized facilities and programs for:
Victims of trauma
Victims of domestic violence
Active duty military
Rehab for veterans
Rehab for LGBT persons
Victims of sexual abuse
Rehab for pregnant women or postpartum women
Clients referred from the court or judicial system
There are currently four facilities within 40 miles of Astor, Florida, that provide specialized treatment.
What Is the Process Like in a Drug Detox and Rehab Facility?
Treatment for drug and alcohol addiction may be dynamic and individualized. The goal of every treatment approach is long-term recovery from substance abuse. The National Institute on Drug Abuse explains that the primary elements of effective drug addiction treatment should include the following:
Intake assessments
Abstinence from substance use
Counseling
Case management
Medications, if necessary
Peer support
Treatment planning
Continuing care
These are the components to look for as you research the drug detox and rehab facility that will set you up for long-term success.
Finding the Best Rehab Program For You
The best drug rehab centers will formulate a treatment plan that will aid you through detox and treatment and build your resistance to substance abuse. Medicine, counseling, support and therapies will likely be a part of your treatment. A rehab facility should function at the highest level of accountability to protect the well-being of its clients.
Here are a few ideas on how to find the best rehab center:
Use a trustworthy database to find a center
Select a facility that is accredited
Check for evidence of medical and psychological staff qualifications
Request a facility tour prior to registration
Assessments at onboarding should be used to build a profile of your needs and create your treatment plan. The best rehab centers will provide ongoing oversight and communicate your recovery milestones.
What Questions Should You Ask When Considering a Treatment Program?
Asking questions will help you understand the qualifications of a rehabilitation center. Each treatment facility should volunteer information about their operational standards and qualifications.
It may be helpful to ask some of the following questions:
Do they accept your insurance or offer alternative financial arrangements?
What are the admission requirements and procedures?
Are specialized services or facilities available?
Will all medical evaluations and procedures be conducted on site?
Are counseling and group therapy part of the daily or weekly schedule?
Do all medical and counseling providers have credentials?
You may have personal questions such as lodging, visitation, meals or rules and regulations that will factor into your decision.
Exploring Treatment Options Near Astor, Florida
Astor, Florida, is a small community and some travel will be required for drug and alcohol treatment. Drug abuse treatment near Astor may vary in the care and programs offered. Clients who require partial hospitalization programs, outpatient treatments, or specialized programs may need to travel.
Traveling for treatment presents positive and negative components.
Positive:
Leaving habits of addiction
Specialized programs
Anonymity
Negative:
Financial considerations
Distance from family support
Less access to home-based sober living environment
The setting for treatment is an aspect that may influence your progress and other factors of your recovery. It is important to consider your personal journey and your best options for treatment.
Addiction is a disease.Get treatment that works.
Comprehensive addiction treatment at The Recovery Village Umatilla.
Recovery Begins Here
Additional Addiction and Rehabilitation Resources in Astor, Florida
Additional addiction and rehabilitation resources include independent counselors, treatment centers and community support. The Recovery Village in Umatilla offers a continuum of care for those seeking addiction recovery. Additionally, multiple avenues and paths are available to people who are ready to be free from substance abuse and addiction.
Recovery Meetings Near You in Astor, Florida
Several recovery groups are available to residents in and near Astor.
Alcoholics Anonymous
Alcoholics Anonymous is a 12-step program that supports people who struggle with alcohol addiction. Alcoholics Anonymous meetings are available at some of the locations below, within 20 miles of Astor.
Alcoholics Anonymous (AA) Meetings in Astor, FL
Local AA Meetings

Alcoholics Anonymous
Neighborhood Center
434 South Woodland Boulevard, Deland, FL

Alcoholics Anonymous
Open Door Group
1320 E. New York Ave., Deland, FL 32724

Alcoholics Anonymous
Victor E Club
1320 E New York Ave, Deland, FL
Narcotics Anonymous
Narcotics Anonymous is a 12-step program that helps people who struggle with drug addiction. Residents of Astor, Florida, can find Narcotics Anonymous within 20 miles.
Narcotics Anonymous (NA) Meetings in Astor, FL
Local NA Meetings

Narcotics Anonymous
Holy Comforter Church
223 Summit St., Crescent City, FL

Narcotics Anonymous
Oasis Treatment Center
951 North Volusia Ave. Suite 700, Orange City, FL

Narcotics Anonymous
Glenwood Presbyterian Church
3190 Grand Ave., Deland, FL
Al-Anon and Nar-Anon
Al-Anon is a family group that provides a 12-step program for those close to someone who struggles with alcohol addiction. Nearby Deland has multiple Al-Anon groups. Nar-Anon is a 12-step program for the friends and families of people who struggle with drug addictions. There are several meetings within 30 miles of Astor.
Al-Anon and Nar-Anon Meetings in Astor, FL
Local Al-Anon and Nar-Anon Meetings

Al-Anon meetings include:

Al-Anon
Florida Hospital Deland
701 West Plymouth Ave., Deland, FL

Al-Anon
Community Outreach Services
245 South Amelia Ave., Deland, FL

Al-Anon
Serenity House of Volusia
2775 Big John Dr., Deland, FL

Nar-Anon meetings include:

Serenity Now
First United Church of Christ
107 North Euclid Ave., Lake Helen, FL

Ray of Hope
Church of the Nazarene
840 Taylor Rd., Port Orange, FL

Ray of Hope
Our Lady of Lourdes Catholic Church
1014 North Halifax Ave., Daytona Beach, FL
SMART Recovery
SMART Recovery is a program for people recovering from substance use and addiction based on self-help and empowerment. Orange City and Oviedo currently offer meetings for residents of Astor.
SMART Recovery Meetings in Astor, FL
Local SMART Recovery Meetings

Orange City
Sunday 7:00 PM to 8:00 PM
Meeting #4617
951 North Volusia Ave. Suite 700 Orange City, Florida 32763

Oviedo
Wednesday at 6:30 PM
Meeting #57
1200 Van Arsdale St. Oviedo, Florida 32765
Non-Profit Organizations in Astor, Florida
Available non-profit groups near Astor, Florida, currently include:
All God's Children Ministries Inc.
25920 Holiday Dr, Astor, FL 32102 USA
Astor, Florida Substance Abuse Hotlines
Help is a call away. Pick up a phone and find emergency help for drug or alcohol issues by calling this number:
Florida Drug Abuse Hotline
(800) 662-4357
City of Astor, Florida
The earliest records of Astor are from explorers in the late 1500s. Nestled in the Ocala National Forest, Astor is near woods, rivers and wildlife. Lake George and the natural springs provide beautiful scenery and outdoor experiences. Astor is located at 29.1625° N, 81.5253° W and can be accessed by flying into Leesburg International Airport (LEE).
Due to its size, the resources immediately within Astor may be limited. Residents still have a large number of treatment and support group options in nearby Deland. The Lake County police oversee this small town and do their best to provide initiatives and education for its residents who are struggling against drug and alcohol addiction.
Sources:
Medical Disclaimer:
The contents of this website such as text, graphics, images, and other material contained on the website ("Content") are for informational purposes only and do not constitute medical advice; the Content is not intended to be a substitute for professional medical advice, diagnosis, or treatment.  Always seek the advice of a physician or other qualified health provider with any questions you may have regarding a medical condition. Never disregard professional medical advice or delay in seeking it because of something you have read on this website. In the event of a medical emergency, call a doctor or 911 immediately. This website does not recommend or endorse any specific tests, physicians, products, procedures, opinions, or other information that may be mentioned on the Site. Reliance on any information provided by this website is solely at your own risk.
© The Recovery Village at Umatilla All Rights Reserved.