By

The Recovery Village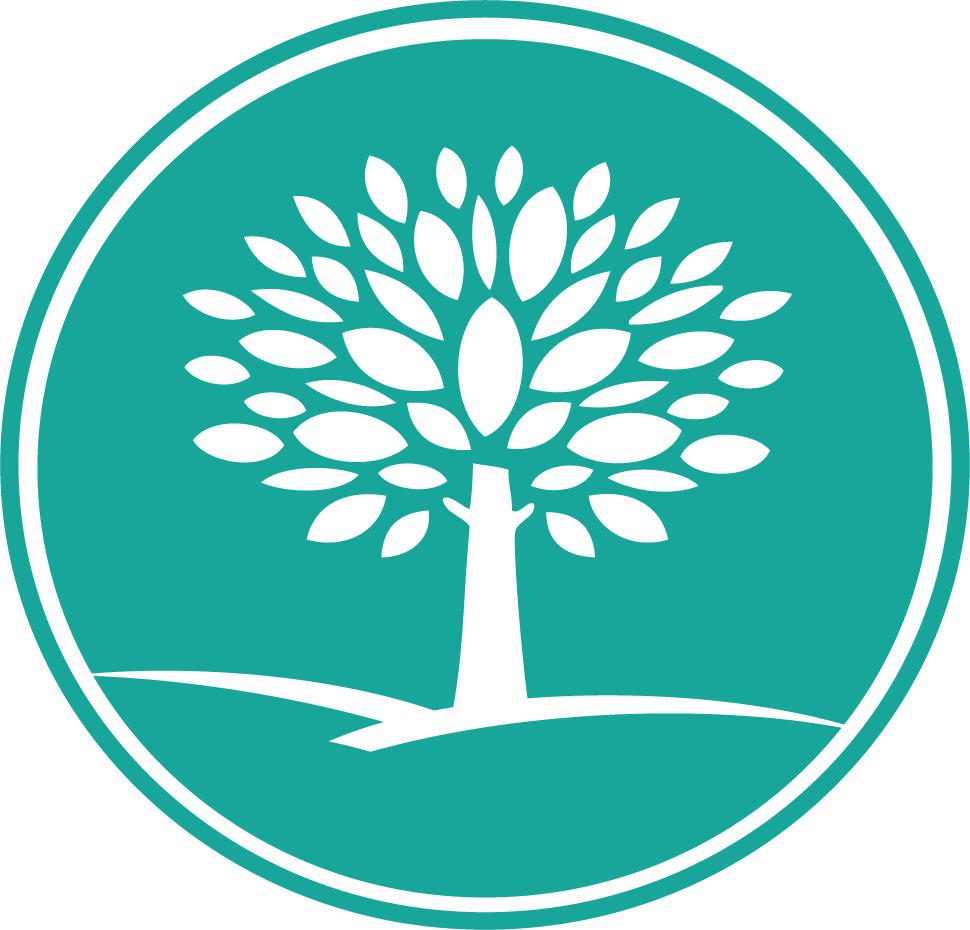 Editor

Camille Renzoni
Cami Renzoni is a creative writer and editor for The Recovery Village. As an advocate for behavioral health, Cami is certified in... read more
Altoona, Florida, is not immune to the nationwide trends of increased substance abuse. Addiction is a chronic condition that is prone to relapse and should be treated with great care. Depression, social issues and health issues are side effects of prolonged substance abuse, and people who struggle with addiction deserve compassionate treatment.
Florida residents can find information for drug and alcohol addiction prevention and treatment through the Office of Substance Abuse and Mental Health and find options on this page as well. Drug and alcohol rehab, detox and recovery resources are available in Altoona, Florida, and in the surrounding areas.
Altoona Drug and Alcohol Rehabilitation and Treatment
In the state of Florida in 2017, there were 32,684 arrests on the grounds of driving under the influence of substances. Nationwide, rural communities like Altoona experience drug overdose deaths and community impact from substance addiction.
In or near Altoona, drug and alcohol rehab options may include:
Detox
Inpatient
Partial hospitalization
Intensive outpatient
Outpatient
Aftercare
Sober living homes
Additionally, many locations of The Recovery Village are available in Central Florida. The Recovery Village in Umatilla and Orlando Recovery Center both offer many rehab programs.
Drug and Alcohol Detox Programs and Treatment Centers in Altoona, Florida
Detox and medical detox programs are the first stage in drug or alcohol addiction treatment. Drug and alcohol detox programs assist in recovery with medical oversight and treatment options for withdrawal.
Detox is typically a delicate process and must be overseen by medical professionals in an equipped facility. The Recovery Village in Umatilla offers a variety of rehab programs in a supportive setting, including detox services. There are currently two other facilities with detox programs within 20 miles of Altoona.
Addiction is a disease.Get treatment that works.
Comprehensive addiction treatment at The Recovery Village Umatilla.
Recovery Begins Here
Altoona Residential Treatment Programs
Inpatient alcohol rehab and drug addiction treatment are residential options that provide participants with 24-hour support. An inpatient rehab facility usually facilitates detox and the days directly following detox. Residential treatment programs occur in hospitals or other medical facilities, in addition to rehab centers. These programs are the first major step toward recovery and include long-term treatment planning.
The Recovery Village in Umatilla is currently the closest facility near Altoona that provides residential treatment programs. Orlando Recovery Center also offers inpatient care. There are currently three other residential treatment facilities within 20 miles of Altoona.
Altoona Partial Hospitalization Programs
Partial hospitalization programs are a step in addiction treatment where 24-hour care is no longer needed. Participants can transition to living at home for part of the week and the hospital (or rehab facility) for the rest of the time. Time spent at the hospital each day allows for medical treatment and counseling.
The Recovery Village in Umatilla is less than three miles away from Altoona. There are currently three other facilities within 30 miles of Altoona that provide partial hospitalization programs.
Altoona Outpatient Treatment Programs
Outpatient treatment programs are a further step in independence from drug and alcohol addiction. Participants live at home full-time and attend regularly scheduled treatment appointments at a rehab center. An outpatient drug treatment program is available for people who no longer require daily oversight and support. This treatment provides medical and psychological support for long-term addiction recovery.
The Recovery Village in Umatilla offers outpatient treatment programs. Currently, there are four other facilities within 18 miles of Altoona that offer outpatient treatment.
Sober Living and Rehab Aftercare Programs in Altoona, Florida
Continuing care for addiction recovery may take place in sober living and different types of aftercare facilities. The final step in drug or alcohol rehabilitation is frequently rehab aftercare.
A supportive home life significantly helps prevent relapse. Sober living homes provide group support every day with accountability, structure and counseling. Reintegration into daily life and routines is supported by a helpful group of peers. Drug rehab aftercare programs, or rehab alumni programs, help participants create new skills for life in recovery.
There are currently four sober living homes within 50 miles of Altoona, Florida.
Specialized Treatment Programs in Altoona, Florida
Drug and alcohol addiction recovery groups of people with common traits may require specialized approaches.
Resources for specific groups can be found in the nearby areas. Options may include:
Rehab for veterans, which is offered in Apopka, Mount Dora and Lake Mary
Rehab for LGBT persons, which is offered in nearby Umatilla, Florida
Rehab for pregnant women, with the closest options in Apopka and Sanford
Rehab for PTSD, with options available in Eustis and Mount Dora
Women's rehab centers and rehab centers for teens are specialized facilities that may be available in the area as well. Treatment centers in and near Altoona, Florida, may provide care for:
Victims of trauma
Clients referred from the court or judicial system
Active duty military personnel
Victims of sexual abuse
Domestic violence sufferers
There are currently five facilities within 42 miles of Altoona, Florida, that provide some of these specialized services.
What Is the Process Like in a Drug Detox and Rehab Facility?
The drug treatment process follows a relatively standard procedure, regardless of the rehab facility. In most cases, treatment in a drug detox and rehab center includes assessment, registration, introductions to care providers and a facility tour.
In the early days of rehabilitation, you can expect to experience the following:
Meetings with medical and counseling staff
Medicine, therapy, meals and recreation, as appropriate
Monitoring of your well-being and progress
Regular reviews of progress benchmarks
After detox, you can expect:
Transitioning to further rehab programming
Mental health counseling
Continued medical support
Aftercare planning before discharge
Every day in recovery is a day not spent using alcohol or drugs. This daily victory is a foundation for your continued success.
Finding the Best Rehab Program For You
Research-backed treatment approaches are evident in the best rehab centers. Available therapies will incorporate the latest research in science, medicine and behavioral therapy. The best drug rehab centers will use effective methods to create a treatment course for your recovery.
Here are some recommendations on how to find the best rehab center:
Find a reputable database to locate a center
Confirm that the program is licensed and accredited
Review staff qualifications
Ask about approaches to therapy
Interview and tour the facility
Introductory assessments will be used to evaluate your needs and create your treatment plan. The best rehab centers will have a variety of effective tools to aid you in your continued recovery.
What Questions Should You Ask When Considering a Treatment Program?
Drug and alcohol addiction treatment centers should communicate expectations to new clients. Treatment programs are an important step in your recovery journey.
It will be helpful to ask the following questions:
Does this center accept your insurance?
What alternative financial arrangements are available?
What assessments do they use to understand a patient's condition and set up treatment?
What is the admissions process like?
Do all care providers have credentials?
Do they offer specialized services?
Is all counseling done at this facility?
You may also ask personal questions related to your daily schedule, treatment methods, visitor policies and long-term recovery options.
Exploring Treatment Options Near Altoona, Florida
Drug abuse treatment near Altoona, Florida, is available on a limited scale. Finding the right treatment is essential to those pursuing recovery. Additional or specialized services are available in nearby cities but will require some travel arrangements.
There are times when traveling for treatment can be a key to success, but traveling also has drawbacks. Consider the following:
Is there an essential or specialized service that is not available in Altoona?
Are there alternative treatments or specific medical procedures that have been recommended to you that are only offered in certain facilities?
Would travel distance you positively from an environment that could inhibit your recovery?
Would travel distance you negatively from vital support systems and relationships?
Where do you envision living and working after recovery?
Choosing a treatment program is a decision made during a highly vulnerable season of a person's life. It is important to weigh the pros and cons and find the arrangement that contributes to your success.
Addiction is a disease.Get treatment that works.
Comprehensive addiction treatment at The Recovery Village Umatilla.
Recovery Begins Here
Additional Addiction and Rehabilitation Resources in Altoona, Florida
Those in Altoona, Florida in need of addiction and rehabilitation resources will likely find a supportive community. The Lake County Sheriff's Office has made significant efforts to rebuild its Drug Abuse Resistance Education (D.A.R.E.) programs in schools.
Youth and adult educational resources are regularly posted online. The Altoona Police Department regularly partners with Lake County in special task forces and addiction awareness initiatives. A multitude of resources and support is available for those in Altoona in need of addiction recovery support.
Recovery Meetings Near You in Altoona, Florida
Support for drug or alcohol addiction recovery can be found in support groups and meetings near Altoona, Florida. Nearby Eustis, Umatilla and Leesburg offer support groups.
Alcoholics Anonymous
Alcoholics Anonymous is a 12-step program that supports people who struggle with alcohol addiction.
Narcotics Anonymous
Narcotics Anonymous is a 12-step program that helps people who struggle with drug addiction.
Alcoholics Anonymous (AA) Meetings in Altoona, FL
Local AA Meetings

Alcoholics Anonymous
The Church
16311 Whistling Pines Rd., Umatilla, FL

Alcoholics Anonymous
First Presbyterian Church
493 Kentucky Ave., Umatilla, FL

Alcoholics Anonymous
Village of HOPE Clubhouse
633 Umatilla Blvd., Umatilla, FL
Al-Anon and Nar-Anon
Al-Anon is a family group which provides a 12-step program for those close to someone who struggles with alcohol addiction. Al-Anon meetings for residents of Altoona are located less than 12 miles away in Eustis, Mt. Dora and Tavares.
Nar-Anon is a 12-step program for the friends and families of people who struggle with drug addiction. Nar-Anon meetings within 25 miles of Altoona are located in Lake Helen and Longwood.
Al-Anon and Nar-Anon Meetings in Altoona, FL
Local Al-Anon and Nar-Anon Meetings

Al-Anon meetings include:

One Day at a Time AFG
First United Methodist Church
600 S. Grove St., Eustis, FL

A Better Way AFG
St. Edward's Episcopal Church
460 N. Grandview St., Mt. Dora, FL

First Things First AFG
Union Congregational Church
302 N. Saint Clair Abrams Ave., Tavares, FL

Nar-Anon meetings include:

Serenity Now
First United Church of Christ
107 N. Euclid Ave., Lake Helen, FL

New Beginnings
Orlando Regional Hospital
555 W. State Rd. 434, Longwood, FL
SMART Recovery
SMART Recovery is a program for people recovering from substance use and addiction based
on self-help and empowerment. The closest SMART Recovery meetings to Altoona are currently in Orange City and Orlando.
SMART Recovery Meetings in Altoona, FL
Local SMART Recovery Meetings

Orange City, Florida
Sunday 7:00 PM to 8:00 PM
Meeting #4617
951 North Volusia Ave. Suite 700 Orange City, FL 32763

Orlando, Florida
1st and 3rd Sunday 10:00 AM to 11:30 AM
Meeting #4661
1828 Edgewater Dr. Orlando, FL 32804
Non-Profit Organizations in Altoona, Florida
Non-profit organizations may provide a continuum of care for drug or alcohol rehabilitation. Some non-profit centers are available for residents of Altoona.
Non-Profit Organizations in Altoona, Florida
Harmony Hills

Harmony Hills
18121 Boys Ranch Rd., Altoona, FL

IMPOWER

IMPOWER
111 W. Magnolia Ave., Longwood, FL
Altoona, Florida Substance Abuse Hotlines
If you or someone you are with needs emergency help for drug or alcohol abuse, call one of these numbers:
Altoona, Florida Substance Abuse Hotlines
Local Drug Abuse Hotline

Local Drug Abuse Hotline
(352) 669-3561

Florida Drug Abuse Hotline

Florida Drug Abuse Hotline
(888) 459-5511

Substance Abuse Hotline

Substance Abuse Hotline
(844) 244-3171
City of Altoona, Florida
Near the Ocala National Forest and filled with quaint parks and an intimate community, Altoona is a tiny town in Lake County, Florida. Altoona is located at 28.9658° N, 81.6487° W and is accessible by flying into Umatilla Municipal Airport (X23) or Orlando International Airport (MCO).
The population of Altoona is under 100 people. The Umatilla Police Department partners with the Lake County Sheriff's Office to oversee the town of Altoona. A citizen report line, called V.I.N.E., is one example of law enforcement's proactive and integrated approach for community engagement. Resources are available for drug and alcohol addiction treatment in nearby metropolitan Orlando and other cities.
Medical Disclaimer:
The contents of this website such as text, graphics, images, and other material contained on the website ("Content") are for informational purposes only and do not constitute medical advice; the Content is not intended to be a substitute for professional medical advice, diagnosis, or treatment.  Always seek the advice of a physician or other qualified health provider with any questions you may have regarding a medical condition. Never disregard professional medical advice or delay in seeking it because of something you have read on this website. In the event of a medical emergency, call a doctor or 911 immediately. This website does not recommend or endorse any specific tests, physicians, products, procedures, opinions, or other information that may be mentioned on the Site. Reliance on any information provided by this website is solely at your own risk.
© The Recovery Village at Umatilla All Rights Reserved.