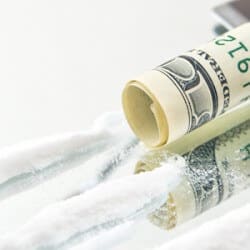 Free Cocaine Addiction Test: Are you addicted to Cocaine?
A cocaine addiction test cannot take the place of an official diagnosis from a clinician, but it can give you an idea of whether you should seek treatment.
Take the Quiz
Article at a Glance:
Your answers to this quiz are confidential.
Cocaine addiction is diagnosed based upon criteria found in the Diagnostic and Statistical Manual of Mental Disorders, 5th Edition.
When cocaine use begins to have serious consequences, it is time to seek treatment.
Cocaine addiction can cause a variety of physical and mental health concerns. If you're struggling with cocaine use, filling out a self-assessment quiz can help you determine whether treatment may be necessary.
Concerned that a friend, family member or someone you love is using illegal drugs? Take our test — Is My Loved One Addicted To Illicit Drugs? — to see if your loved one may need help.
Am I Addicted to Cocaine?
Our self-assessment quiz was created to help you evaluate the level of your cocaine use. However, this quiz is not intended to replace a proper, clinical diagnosis of cocaine addiction. You can use the quiz results as a guide to help you determine whether your cocaine use is problematic. The quiz can also help you recognize the signs and symptoms of cocaine use disorder and seek treatment for cocaine addiction if necessary.
Take the Test for Free Here
What Qualifies as a Cocaine Addiction?
A cocaine addiction, or cocaine use disorder, is diagnosed based on 11 criteria listed in the DSM-5. A person must meet two criteria for a mild cocaine use disorder, four criteria for a moderate disorder and six or more criteria for a severe disorder.
A cocaine use disorder is diagnosed when a person continues to use cocaine despite significant consequences, such as difficulty at work or school, problems in personal relationships or health problems caused by cocaine.
Depending on your quiz results, you may want to speak with your physician or call The Recovery Village to learn about options for cocaine addiction treatment.