Aftercare and sober living programs promote self-efficacy, coping skills and relapse prevention in long-term recovery.
Effective drug and alcohol rehabilitation creates healthy and sustainable habits. While the resulting changes in body, mind and spirit can be profound, these changes are also fragile in the early stages of recovery. Aftercare services help you maintain the coping skills you learned in rehab so you can continue to build a healthy, fulfilling life after graduating from a recovery program.
Even for individuals who are dedicated to recovery, return to drug or alcohol use is common. Studies show that rates of return to drug and alcohol use among adults and teenagers who have finished a rehab program are as high as 80%. Whether you're struggling with alcoholism, prescription drug abuse, cannabis use or an eating disorder, studies show that recurrence is a common symptom of addictive behavior. In the period after rehab, aftercare services provide valuable support to help you stay committed to your recovery goals. Aftercare makes sober living a reality.
What Is Aftercare?
Aftercare planning is one of the many ways in which the treatment of addiction mirrors the treatment of any chronic condition. An aftercare plan is, in many ways, similar to a discharge plan from hospitalization to treat a chronic condition like asthma or heart failure. In the treatment of chronic medical conditions and substance use disorders, aftercare planning must include:
Proper understanding of the severity of the condition
Identification of potential barriers to successful treatment
Outpatient care expectations
Appointment setting
A realistic, sustainable self-management plan
A protection plan to activate in the event of triggers
A regrouping plan in the event of a recurrence of symptoms
Creating An Aftercare Plan
Aftercare is far from an "afterthought" to acute care —  it's one of the most important stages of the rehab process. It allows for the creation of strategies for relapse prevention and for the development of coping skills. Technically, aftercare begins once you've completed a recovery program and are ready to make the transition back to your community. In reality, the aftercare phase of recovery begins from the time you enter treatment. Even as you go through drug or alcohol detox and rehab, your treatment team will work on identifying the tools and skills that you'll need to be successful after you finish the program. Therapists and staff with thorough knowledge of a program's resources can usher clients through the process of setting up schedules, contacts and effective treatment regimens for ongoing support after completing treatment.
Once initiated, aftercare can continue for as long as you're committed to a healthy, meaningful life in recovery. People who stay abstinent and sober after rehab often attribute their success to participation in aftercare services like mutual support groups, 12-step meetings, alumni organizations or volunteer activities that support sobriety. These activities can help you stay connected to other people who share your goals and values and can motivate and inspire you as you create the future you really want.
Types Of Aftercare Programs
There are many ways to maintain the connectivity and accountability needed to increase the chances of treatment success after completing acute care. Participation in aftercare programs can begin occurring as a client is winding down treatment, after a client resumes work or school or at other times, though it is usually recommended that clients begin aftercare immediately after acute care ends. Many of the aftercare programs described can take place concurrently.
Sober Living Homes
The transition from rehab back to life in the community is one of the most vulnerable periods for a person in recovery. Sober living homes, or halfway houses, provide a secure, stable environment where rehab graduates can continue to practice their coping skills in a drug- and alcohol-free setting. Sober living homes usually have strict rules, such as no substance abuse, mandatory house meetings, regular drug screening and participation in household chores. These rules help provide structure and accountability and contribute to self-efficacy. A study of 300 residents of sober living homes published in the Journal of Psychoactive Drugs found that the majority of participants had positive outcomes: more days of sobriety, more social support, and fewer legal problems after rehab.
Alumni Programs
Many comprehensive rehab programs offer alumni organizations for their former patients. These organizations give you the opportunity to stay in touch with your treatment team and nurture the strong bonds you made in rehab. Membership in a lifelong alumni organization can give you the motivation you need to keep up with your recovery goals long after you finish your program.
Support Groups
Most communities have mutual support recovery groups where people in recovery can meet to share their experiences and learn new coping strategies. Twelve-step groups are the most popular example of this framework in action. Groups like Alcoholics Anonymous, Narcotics Anonymous, Al-Anon, Dual Recovery Anonymous and Overeaters Anonymous are available in all large cities and many smaller towns. There is no charge to attend a 12-step meeting, and participation is confidential. For those seeking more secular programs, alternatives like Smart Recovery are available. Many community mental health centers offer additional groups and classes for individuals seeking a support system after rehab.
Ongoing Therapy
For many patients undergoing drug and alcohol rehab, recovery begins in an intensive inpatient program or a residential facility. These structured environments provide 24-hour monitoring and supervision, making it easier to avoid the stress of everyday life as you focus on detoxifying and healing your body. After finishing a residential or inpatient program, your treatment team may recommend that you transition to a more flexible, less structured outpatient recovery center. In an outpatient program, you can continue to receive scheduled services like counseling, group support, and medication management while living and working in your community.
Case Management
Case managers can be some of your most valuable allies throughout the recovery process. Their role becomes especially important in discharge and aftercare, as you prepare to re-enter the world outside the rehab facility. Case managers act as advocates, guides, counselors and supporters. They can help you identify health care providers in your community, navigate your way through the legal system, or find affordable housing and childcare.
Benefits Of Aftercare In Addiction Recovery
Aftercare builds self-efficacy, and self-efficacy protects against relapse. Even people who have made consistent and dedicated recovery efforts have high rates of return to drug and alcohol use, but participation in aftercare programs has been repeatedly demonstrated to lower relapse rates.
For people who are beginning a life of recovery, aftercare provides the necessary support for sobriety to help people:
Commit to lifelong recovery
Find and embrace a support network outside of rehab
Stay healthy physically, with follow-up appointments
Continue mental and emotional healing from addiction
Avoid relapse through proper maintenance and treatment, if applicable
Start sobriety on the right track
Avoiding Relapse In Recovery
Addiction has similar rates of symptom recurrence (in the case of addiction, a return to drug or alcohol use) to other major chronic health conditions like depression, emphysema or high blood pressure. As with these conditions, a thoughtful aftercare plan developed to help clients utilize their relapse prevention skills reduces the chances for a return to drug or alcohol use. One primary function of aftercare is to help you understand how to effectively deal with triggers and steer clear of factors that increase the risk of returning to use.
The purpose of aftercare is more encompassing than relapse prevention alone. The ultimate goal of aftercare is to keep you engaged in recovery as you make the transition from rehab to the rest of your life.
Goals Of Aftercare
The primary goal of aftercare is to help clients develop and hone actionable coping skills. As you face the challenges of a sober life, aftercare services can help you:
Make healthy choices about your lifestyle, activities and relationships
Reinforce the skills you learned for coping with stress and strong emotions
Identify your own triggers and prevent a return to use
Minimize the damage of a recurrence of use if it occurs
Gain access to supportive individuals and groups who can help you through the recovery process
Finding Aftercare Programs Near Me
Recovery from drug or alcohol addiction takes time and dedication. Even the searching for aftercare or sober living programs takes time. For help finding recovery meetings near you, check out the local rehab resources finder on The Recovery Village.
Aftercare can ensure that the progress made in acute treatment is sustained and integrated into a satisfying life strategy. With proper planning and support, you can increase your chances at meaningful recovery.
Aftercare Programs At The Recovery Village
Identifying the resources you need for a successful recovery is one of the most important goals of rehab. From the time you enter treatment, your treatment team can work with you to help you build new life skills and find effective recovery tools. Recovery includes more than clearing the drugs and alcohol from your system or stopping destructive behaviors; it's about creating a healthy new life that gives you a sense of purpose, meaning and satisfaction.
At The Recovery Village, we start planning for the aftercare phase as soon as we welcome you into our program. Call our intake counselors at 888.722.3034 to find out how you can find hope and healing through our individualized programs.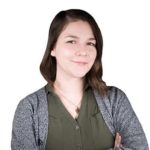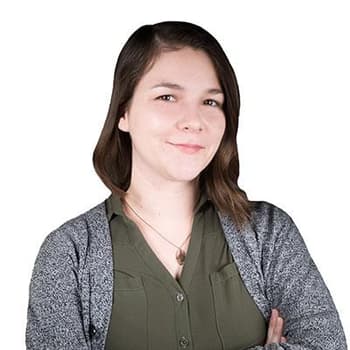 Editor – Megan Hull
Megan Hull is a content specialist who edits, writes and ideates content to help people find recovery.
Read more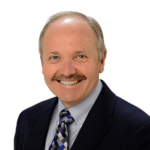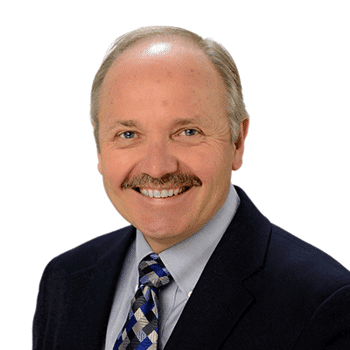 Medically Reviewed By – Dr. Kevin Wandler, MD
Kevin Wandler holds multiple positions at Advanced Recovery Systems. In addition to being the founding and chief medical director at Advanced Recovery Systems, he is also the medical director at The Recovery Village Ridgefield and at The Recovery Village Palmer Lake.
Read more
Sources
---
Ramo, Danielle and Brown, Sandra. "Classes of substance abuse relapse situa[…]lescents and adults." Psychology of Addictive Behaviors, September 2008. Accessed July 24, 2019.
Dennis M, Scott CK. "Managing addiction as a chronic condition." Addiction Science and Clinical Practice, December 2007. Accessed July 25, 2019.
Polcin DL, Korcha R, Bond J, Galloway G. "What did we learn from our study on sobe[…] do we go from here?" Journal of Psychoactive Drugs, December 2010. Accessed July 25, 2019.
Kadden RM, Litt MD. "The role of self-efficacy in the treatme[…]tance use disorders." Addictive Behavior, December 2011. Accessed July 25, 2019
McKay, JR. "Continuing care research: what we have l[…] where we are going." Journal of Substance Abuse Treatment, March 2009. Accessed July 25, 2019
Saitz R, Larson MJ, Labelle C, Richardson J, Samet JH. "The case for chronic disease management for addiction." Journal of Addiction Medicine, June 1, 2008. Accessed July 25, 2019.
Medical Disclaimer
The Recovery Village aims to improve the quality of life for people struggling with substance use or mental health disorder with fact-based content about the nature of behavioral health conditions, treatment options and their related outcomes. We publish material that is researched, cited, edited and reviewed by licensed medical professionals. The information we provide is not intended to be a substitute for professional medical advice, diagnosis or treatment. It should not be used in place of the advice of your physician or other qualified healthcare providers.