Vaping treatment and rehabilitation can be a complex process. Learn what happens during vaping rehab and how you can seek treatment.
Developing a vape addiction is a serious risk for those vaping nicotine products. Overcoming a vaping addiction can be just as hard as overcoming any other addiction. Nicotine is particularly psychologically addictive. However, there are treatment options available to help individuals stop vaping.
How to Quit Vaping
If you are trying to quit vaping, there are several steps you can take to help improve your chance of success. You can address cravings by exercising and using distractions. You should also remove reminders of vaping to create an environment for success. Additionally, find ways to manage stress so you don't return to vaping.
Set a Date to Quit Vaping
Setting a date to quit vaping can be an important first step. Keep the following tips in mind when setting a date to quit vaping:
Give yourself time to get ready. Getting ready can boost your confidence and give you the skills you'll need to stay vape-free.
Don't put it off for too long. When you pick a date too far away it gives you time to change your mind or become less interested in quitting. Choose a date that is close — no more than a week or two away.
Set yourself up for success. Try not to pick a quit date that will be stressful. Pick a day where you can fully focus on ignoring the cravings.
Review Treatment Options
There are two general options when considering treatment. You can try to stop vaping cold-turkey at home or you can seek help in a professional treatment facility. Although it is hard to stop vaping cold-turkey at home, it is not impossible. The withdrawal period for nicotine is not nearly as dangerous as it is for some other drugs. You could also choose to seek professional help through inpatient treatment at a medical detox facility. With inpatient treatment, people can focus on their healing while knowing that medical professionals are able to monitor their health and address any adverse developments.
Consider Medication-Assisted Treatment
There are several medications (available from medical professionals) that are sometimes used during the detox process to stop vaping, such as:
Chantix. This drug (varenicline) can reduce cravings and block the rewarding effects of vaping.
Catapres. This drug aids in vaping cessation and reduces nicotine withdrawal symptoms.
Antidepressants. Several antidepressants have been used to help treat nicotine withdrawal symptoms. For example, bupropion chloride (brand name Zyban) was originally prescribed as an antidepressant, but it was later discovered to help people stop smoking.
Consider Nicotine Replacement Therapy
You can also consider tapering off of nicotine slowly through using nicotine replacement therapy (NRT) as a way of continuing to give your brain nicotine, but in a controlled way that is gradually reduced. The following products are often used for NRT:
Nicotine patches. A transdermal patch that you attach to your skin and the nicotine absorbs into your bloodstream.
Nicotine gum. Nicotine replacement therapy gum may be an easy, convenient way for some people to taper off of nicotine.
Nicotine lozenges. Lozenges that you can suck on to get a small dose of nicotine.
An important factor to keep in mind with these products is that they work best in combination with a vaping cessation program, which may include support groups or counseling.
Support is a Vital Component to Quitting Vaping
Quitting vaping is hard. This challenge is why it's important to have a good support system to help you through this mentally and physically challenging process.
Support from family and friends. This support system is perhaps your most important safety net when you are quitting vaping. Family and friends can be there to support you through the toughest periods of the withdrawal, distract you from cravings and provide other forms of love and support.
Tobacco helplines. Helplines are another way to find support when you are quitting vaping. Find help with quitting tobacco use by calling: 1-800-QUIT-NOW (1-800-784-8669).
Seeking Additional Treatment Options
It's okay to need help when quitting vaping. Nicotine is a difficult addiction to overcome. The most important part of the process to remember is to not give up trying. You can always seek professional help at a treatment center, which often helps people address their addiction and co-occurring mental health disorders.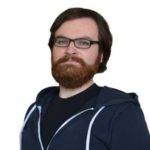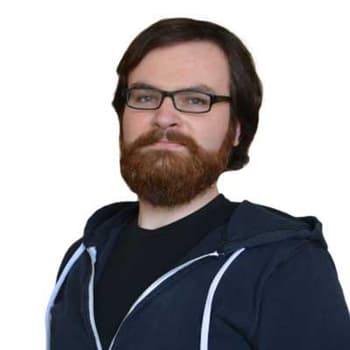 Editor – Thomas Christiansen
With over a decade of content experience, Tom produces and edits research articles, news and blog posts produced for Advanced Recovery Systems.
Read more
Medically Reviewed By – Dr. Brooke Dulka, PHD
Brooke Nichole Dulka is a Postdoctoral Research Associate in the Department of Psychology at the University of Wisconsin-Milwaukee. She received her PhD in Biological Psychology at the University of Tennessee in August 2018.
Read more
Sources
---
Smokefree Teen. "How to Quit Vaping." Accessed September 9, 2019.
WebMD. "Nicotine Withdrawals: What Medications Can I Take to Avoid Them?" March 19, 2019. Accessed September 9, 2019.
Medical Disclaimer
The Recovery Village aims to improve the quality of life for people struggling with substance use or mental health disorder with fact-based content about the nature of behavioral health conditions, treatment options and their related outcomes. We publish material that is researched, cited, edited and reviewed by licensed medical professionals. The information we provide is not intended to be a substitute for professional medical advice, diagnosis or treatment. It should not be used in place of the advice of your physician or other qualified healthcare providers.