Though finding the right rehab may require a bit of legwork, your reward is expert treatment that can bring a healthier, happier, substance-free future.
What to Consider When Choosing an Addiction Treatment Center or Program
Drug and alcohol addiction is a crisis in the United States. In 2018, around 21.2 million people aged 12 or older needed treatment for a substance use disorder. Unfortunately, only 17% of them received help.
Though millions of people struggle with addiction each year, they are rarely the only ones who feel its weight. Partners, children, parents, friends and other family members often witness the effects of addiction firsthand. It's easy to feel powerless, ignored or even angry when trying to help an addicted loved one. However, for people living with addiction, using drugs or alcohol is an illness — it's nigh impossible to simply "stop." It's a condition that is difficult to recover from alone, often requiring professional care at a specialized facility.
Whether you or someone you love is struggling with a substance use disorder, you've already made a courageous first step by understanding that something needs to change — for your well-being, your relationships and your future. The following will provide a step-by-step guide when searching for effective addiction treatment and care.
Article at a glance:
The first step to finding addiction treatment for yourself or a loved one is to contact a specialist or take advantage of online or local resources.
Finding a good rehab facility means looking for an accredited, reputable location with a multidisciplinary team of medical professionals.
There are many topics to ask about when contacting facilities, such as types of treatment, insurance coverage, costs of treatment, amenities and more.
Representatives at The Recovery Village are happy to conduct pre-assessments, explain our treatment options and help you find the right program for you.
Why You Should Do Your Due Diligence
While there are thousands of addiction rehab facilities throughout the country, not all of them have your best interests at heart. Rising addiction rates, particularly opioid addiction, have led to many unprofessional and unlicensed locations cropping up with perhaps sinister goals in mind. In addition, while the Affordable Care Act has made treatment a possibility for many people, some treatment facilities have emerged only to capitalize on a growing market.
Other factors keeping Americans from effective care include:
If something sounds too good to be true, it likely is. To avoid scams or ineffective treatment, it's important to do some research before agreeing to a rehab program. Knowing how to find a rehab facility you can trust can help you start your recovery with confidence.
The First Step: Assess the Situation and Understand Your Options to Find Help
Whether you're struggling with substance use and searching for treatment or worried that a loved one may have an addiction, there are a few common ways to find recovery resources.
Reach out to a professional who knows about addiction services, such as a therapist, counselor, social worker, interventionist or mental health clinician, for helpful guidance. These professionals often have access to a wide network of addiction specialists and can recommend local facilities that will fit your needs.
Search the internet if you want to look for recovery resources more discretely. Online resources like The Recovery Village can help you research addiction, types of treatment, treatment facilities and much more. Many online and local support groups, such as Alcoholics Anonymous and Narcotics Anonymous, provide testimonials, resources and information about addiction and recovery.
Contact an addiction or mental health hotline if you need assistance right away. The Substance Abuse and Mental Health Services Administration (SAMHSA) has a confidential 24/7 helpline that helps callers find local treatment and other recovery resources. FindTreatment.gov is another helpful tool that connects you to a local facility.
There are a few questions you'll want to ask each facility to ensure you or your loved one will receive a high level of care. Jump to the "Questions to Ask a Treatment Center" section to learn more.
If you or someone you know is facing a dangerous situation, such as an overdose or violent behavior, call 911 or contact emergency services immediately.
National Drug Abuse and Mental Health Hotlines
SAMHSA's National Helpline: 1-800-662-HELP (4357)
National Poison Control Center Hotline: 1-800-222-1222
The Partnership for a Drug Free America Helpline: 855-DRUG-FREE (378-4373)
National Suicide Prevention Lifeline: 800-273-TALK (8255)
The Recovery Village Drug Abuse Helpline: 866-948-9865
How to Find the Best Rehab for Your Needs
If you've decided that treatment is necessary for yourself or your loved one, it's time to begin finding, researching and contacting facilities. Your goal is to ask the right questions and find the right information to thoroughly vet each location.
Ask for Recommendations
Speaking with your primary care provider is an easy way to find professional recommendations. You may also contact a mental health professional, such as a psychiatrist, counselor, therapist or interventionist, to learn about local facilities that can work well for you. People in these roles often have a built-in network of contacts within local treatment facilities and community services.
Local recovery groups, whether online or in-person, are another good source for recommendations. Their members have struggled with addiction and often found treatment themselves, so they can provide an inside look at what rehab clinics have to offer.
Some good questions to open the conversation may include:
Where should I (or my loved one) go for treatment?
Which rehab facilities should be avoided?
What is the best rehab facility in the city or state?
Can you share your experience with a certain facility?
How has your recovery been since leaving rehab?
Tip: Before contacting someone, you may also want to think of an "elevator pitch" that briefly summarizes your current situation and what you're looking for in a rehab facility. An example could be, "My loved one is addicted to drugs and becomes extremely sick when they can't use them. We don't have health insurance, but they need treatment. Do you have a recommendation for a low-cost or free rehab facility in our area?"
Do Your Research — What to Consider in a Rehab Facility
After creating a small list of potential options to consider, it's time to do some research. These key points will help inform your decision about whether a facility can be depended on for a high level of care. It will also help you avoid facilities that may provide ineffective treatment or poor service.
Accreditations and Licensing
Accreditation and licensing are perhaps the most important things to look for during your search. Accreditation from The Joint Commission or CARF ensures that a facility consistently meets or exceeds standards of care. Licensing from the state's department of children and families means the facility adheres to safety and treatment guidelines. This requires facility inspections and background checks on most medical staff members. Accredited, licensed facilities often offer the best rehab in the area.
You can typically find this information on a facility's website under the "About Us" page. The Recovery Village is licensed by the Florida Department of Children and Families and accredited by both The Joint Commission and CARF. Our websites are also LegitScript-certified to ensure we abide by legal and security guidelines.
Local Memberships, Partnerships and Other Community Involvement
Involvement with local businesses, community groups or professional organizations indicates a facility's trustworthiness and commitment to continuous improvement. By working side by side with local health organizations and holding membership in professional institutions, The Recovery Village can enact change within our communities and ensure people are aware of effective, affordable and cutting-edge treatment.
Each treatment facility in The Recovery Village's nationwide network is a member of:
National Association of Addiction Treatment Providers (NAATP)
National Board for Certified Counselors (NBCC)
State and federal Chambers of Commerce
Better Business Bureau (BBB)
We also partner with local health care organizations throughout the country, such as Baptist Health in Florida and Cooper University Health Care in New Jersey. Additionally, our community outreach team works with local businesses and community organizations to raise awareness about addiction treatment and recovery resources.
Credentialed and Multidisciplinary Staff
The best addiction treatment facilities employ a multidisciplinary team of addiction experts and caring staff members. Addiction is a multi-faceted condition, so it's important that clients have access to a wide range of professionals who can provide immediate care, ongoing treatment and lifelong recovery assistance.
Our professionals hold memberships with the nation's top health care organizations, ensuring they are always aware of cutting-edge treatment modalities and resources. Individually, each team member holds specialized medical degrees and has experience in health care and addiction treatment.
A well-rounded team includes:
A medical director
Psychiatrists
Registered nurses (RNs)
Licensed practical nurses (LPNs)
Licensed or certified addiction therapists
Holistic therapists
Registered dietitians
Case managers
Treatment Programs and Therapy Options
An effective addiction treatment facility provides a full continuum of care, uses evidence-based addiction treatments and can treat mental health disorders, such as anxiety or depression, that often co-occur with addiction.
A full continuum of care is essential for drug and alcohol rehab to help clients focus on recovery and receive personalized treatment that suits their specific needs. In these facilities, clients step down to the next, less intensive level of care promptly as they recover. Fragmented care increases the likelihood that someone will fall through the cracks between treatment programs. Missing supportive care can lead to relapse, overdose and other difficult outcomes.
Broadly speaking, a full continuum of care includes:
The Recovery Village offers a full continuum of care and the Weekly Recovery Compass Program, which monitors each client's progress and adjusts care in real-time.
Making sure the facility offers evidence-based care is also necessary to improve your chances of long-term recovery. Evidence-based treatment will be medically accurate and supported by research, including medical care and therapy. The Recovery Village relies on well-researched treatment approaches like cognitive behavioral therapy, dialectical behavior therapy and medication-assisted treatment to help clients cope in long-term recovery.
If there may be a co-occurring mental health disorder present, look for locations that offer dual diagnosis treatment to treat both the addiction and accompanying disorder. At The Recovery Village, we treat the whole person, not just their addiction. Treating co-occurring mental health disorders helps prepare you for lifelong recovery by addressing why you may have become addicted to substances in the first place.
Family Involvement and Aftercare
Addiction can damage relationships with friends, family members, partners and loved ones. Family or couples therapy can be an important part of treatment, as it addresses communication issues and creates the opportunity to heal during treatment and throughout recovery.
The recovery process does not end when a client leaves an addiction treatment facility. Though rehab can help create a foundation for success, that foundation still needs regular maintenance through aftercare programs to avoid relapse. The Recovery Village creates customized aftercare plans for each client and provides a helpful Alumni program, teletherapy services for ongoing support and a patient portal with a wealth of recovery information. Aftercare services help clients continue the long-term recovery process by giving them the resources they need to succeed.
Accommodations and Amenities
Though the treatment itself is the most important aspect of a facility's offerings, a calm, relaxing and therapeutic environment can play a large role in a person's recovery. Amenities can help soothe clients who are often in the midst of very difficult situations. You may want to search online for pictures of facilities and lists of amenities and accommodations. Each of The Recovery Village facilities' location pages offers a list of available amenities, which can include fully-equipped gyms, outdoor sports areas, recreational therapy, lounge areas and computer labs. These pages also provide video tours of The Recovery Village campuses.
Cost and Insurance Coverage
Expert care and cost will be the two biggest factors to consider when determining where to go for help. It's important to note that continuing an addiction is always more costly — not only financially but also physically, mentally and emotionally — than seeking treatment.
Many treatment facilities are covered under health insurance policies, but it's important to be certain that your insurance will be accepted before attending rehab. For The Recovery Village locations, you can verify your insurance online through our benefits checker tool.
If you do not have insurance, many locations can provide treatment on a sliding scale or create a payment plan that works with your financial situation. There are also free or state-funded clinics that can provide addiction treatment at an affordable price.
Proven Track Record and Reviews
A facility's track record can indicate their professionalism and effectiveness. A few things to look for may include online reviews on Google or Facebook as well as news articles. A facility's establishment date can also be a good indicator of their track record — it can take time for a brand-new organization to become trustworthy.
Facilities that tout a 100% recovery rate should also be avoided. Relapse is a very common part of the recovery process, and on average, less than 1 in 5 people are completely sober five years after treatment. However, success should not be measured in sobriety; instead, it's measured through reduced drug use, improved mental health, better relationships and better legal status.
Call and Verify
Now that you've done some research and found a few locations that may suit your needs, it's time to begin contacting and comparing facilities. After asking some important questions, verifying information and choosing a facility, you will likely do a preliminary interview and set an arrival date.
Questions to Ask a Treatment Center
When you contact a facility, the first thing you should do is verify that the people you're calling belong to the location you're looking for.
Here some key questions you may want to ask:
Is your facility certified by an addiction treatment regulatory agency?
Is the program accredited by any national health care accrediting organizations?
Do you offer a full continuum of care?
Do you give comprehensive medical evaluations and mental health assessments?
Do you have individually-tailored treatment plans?
What treatments do you provide to clients?
Do you treat co-occurring mental health disorders?
Do you offer support for families and partners?
What aftercare services do you provide?
Where are you located, and what is nearby?
What are your accommodations like, and what amenities do you provide?
Can I schedule a tour?
Is my insurance accepted, or do you provide a sliding scale for payment?
How The Recovery Village Can Help
The Recovery Village is staffed by caring representatives who are available 24/7 for a confidential phone call. Many of them are in recovery themselves and are equipped to answer any questions you may have. They can also conduct clinical pre-assessments over the phone to determine the level of care you or your loved one may need. You may be asked a series of questions for us to better understand your situation and assist you. We can also connect you with local resources and other rehab facilities, as we have a wide referral network of organizations we trust.
Nobody should have to struggle with addiction. Contact us to learn more about evidence-based treatment plans and programs that can work well for your needs and life situation. A single call can begin the journey to a healthier, happier, substance-free future.
Other Addiction & Mental Health Resources
The Recovery Village has several, free resources for those living with addiction or mental health conditions and their loved ones. From videos, to clinically-hosted webinars and recovery meetings, to helpful, medically-reviewed articles, there is something for everyone. If you need more direct help, please reach out to one of our representatives.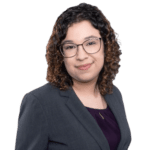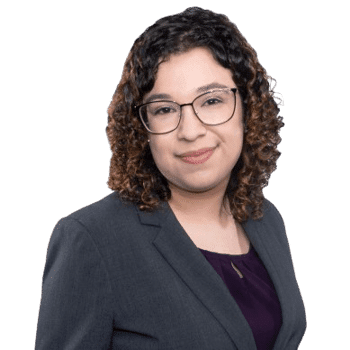 Editor – Melissa Carmona
Melissa Carmona puts years of writing and editing experience to work helping people understand substance abuse, addiction and mental health disorders.
Read more
Medically Reviewed By – Nanci Stockwell, LCSW, MBA
A dynamic leader and award-winning business strategist, Nanci Stockwell brings years of industry experience in behavioral health care to her role at Advanced Recovery Systems.
Read more
Medical Disclaimer
The Recovery Village aims to improve the quality of life for people struggling with substance use or mental health disorder with fact-based content about the nature of behavioral health conditions, treatment options and their related outcomes. We publish material that is researched, cited, edited and reviewed by licensed medical professionals. The information we provide is not intended to be a substitute for professional medical advice, diagnosis or treatment. It should not be used in place of the advice of your physician or other qualified healthcare providers.