Many people believe rehab success means total sobriety. However, rehab success is measured through much more than just abstinence from drugs and alcohol.
Contrary to what some people may believe, addiction treatment does not mean someone is "cured" from a substance use disorder. Recovery is a lifelong journey that can include some missteps, but the ultimate goal is to overcome addiction and lead a healthy, productive life. As such, success isn't measured by the end of substance use. Instead, it's measured by marked improvements in many areas of life.
Article at a Glance:
Successful rehabilitation means a variety of things, but relapse does not mean failure.
Certain factors, such as treatment type and length of treatment, can increase your chances of success.
Some substances may be more challenging to recover from than others.
There are many questions to ask before choosing a rehab facility.
The Hard Truth About How Addiction Treatment Outcomes Are Measured
While addiction may be known clinically as a substance use disorder, it is actually a chronic disease. This means it is similar to other chronic diseases, like diabetes or hypertension — there are only treatments, not cures. A disease like hypertension can easily be monitored through blood pressure tests; however, addiction affects the brain instead of physical processes, meaning that it is difficult to quantify improvements. Many times, monitoring addiction treatment means asking a patient how they feel and what they're thinking.
There are no universally accepted criteria for treatment effectiveness, so many rehab centers define success however they choose. For example, a patient may stop using substances but still display destructive behaviors and thought patterns after treatment. For better outcomes, it's important to find a credible, trusted facility that treats the person as a whole — not just their substance use.
Criteria for Measuring Treatment Effectiveness
While the definition of success may vary from one rehab to another, the Office of National Drug Control Policy provides a good overview of what treatment is meant to do. A person receiving effective addiction treatment should show some of the following:
Reduced amount and frequency of substance use, along with longer gaps between relapses
Improved employment or education status and attendance
Improved physical health, indicated by fewer medical visits
Improved mental health, indicated by improved mood, personality traits and behaviors
Improved relationships with friends, family, loved ones and others
Improved legal status, such as following probation or committing fewer crimes
Improved safety, such as fewer car accidents or injuries
The Recovery Village uses the Weekly Recovery Compass program to track each patient's progress as they continue through treatment, identifying any setbacks to ensure emerging issues are identified and addressed. We also provide recovery meetings, alumni groups and a patient portal long after treatment has ended; these resources help people maintain long-term recovery and address their new lives in healthy ways.
Relapse Does Not Mean Failure
Relapse is an incredibly common part of recovery, and it's important to understand that returning to substance use does not mean treatment or recovery has failed. Recovery is a journey of reaching new goals, maintaining long-term sobriety and approaching life with new, healthier strategies. A misstep does not mean all the hard work was for nothing.
Relapse is also common in other chronic diseases, including diabetes and hypertension. And like treatment for these other conditions, addiction treatment may involve medication, ongoing maintenance and checkups, lifestyle changes and learning new ways of thinking. Relapse does not mean failure; instead, it means it is time to try a new treatment or adjust the current treatment approach.
Relapse Rates for Addiction vs. Chronic Conditions
According to the National Institute on Drug Abuse, addiction may actually have slightly lower relapse rates than hypertension. Relapse rates for various chronic conditions, including addiction, are as follows:
Addiction: 40–60%
Type I diabetes: 30–50%
Hypertension: 50–70%
Asthma: 50–70%
What Can Improve the Success Rate of Addiction Recovery?
Effective treatment requires a multi-pronged approach that treats the person as a whole, starting with a high level of care and transitioning to lower, less intense programs. Success also depends on the length of treatment; treatment of fewer than 90 days has limited effectiveness, while longer programming can have better long-term outcomes.
The following are key aspects of successful addiction treatment.
Full Continuum of Care
A full continuum of care means that patients transition through multiple stages of treatment, typically starting with a drug or alcohol detox and ending with long-term aftercare. Over 20 years of research studies have confirmed that progressing addiction treatment patients through stages of continuing care as they get better helps sustain positive outcomes for long-term recovery. As with other research, these studies found that continuing care tends to be most effective when treatment lasts longer. 
A typical course of treatment may include:
Dual diagnosis treatment is incredibly important for people with addiction and co-occurring disorders like anxiety or depression. These disorders can cause people to use substances in an attempt to self-medicate. Meanwhile, substance abuse can lead to mental health issues. As such, treating both is necessary for better recovery outcomes.
Evidence-Based Addiction Therapies
Evidence-based therapy describes treatment that is well-researched and shown to be effective in addiction recovery. The main types of treatment include:
Multidisciplinary Staff
Addiction recovery requires both physical and mental treatment. A well-rounded staff often requires medical professionals like physicians, nurses, psychiatrists, therapists, and other specialists and roles like dieticians, fitness trainers, and recovery mentors. Facilities lacking these professionals may be unable to provide an all-encompassing range of treatment.
It's also important to find a facility where medical staff do not have to separate their attention among too many patients. High staff-to-patient ratios can make a large difference: clients receive more time and attention when more qualified people help them. Low nurse-to-patient ratios are also associated with higher chances of medical errors as well as lower patient satisfaction.
Drug Rehab Facts and Statistics
While it's difficult to find statistics on rehab success rates specifically, many studies show that certain approaches are effective for different addictions. This overview of treatment statistics with common substance addictions can only be a general guide. Rehab success rates vary depending on the substance, the type of treatments used and the individual circumstances surrounding each patient.
The length of treatment often plays a key role in general. For example, people who receive medication-assisted treatment (MAT) for fewer than 90 days do not show improved outcomes. Those who receive MAT for three years or longer also have lower relapse rates than those on MAT for under three years.
Inpatient vs. Outpatient Rehab Patient Outcomes
A 1999 study found that time spent in treatment was strongly related to improved outcomes. People who stayed in treatment for certain times (28 days for inpatient, 90 days for longer stays) were five times more likely to remain abstinent from substance use. Another study found that long-term treatment led to better outcomes. However, the National Institute on Drug Abuse states that most people with addictions need at least 90 days of treatment to be successful in recovery.
The required level of care can vary from person to person. Someone with a mild addiction may not require inpatient services, so they might begin with an intensive outpatient program instead. Treatment beyond detox is almost always necessary, as simply ridding the body of substances does not address the underlying factors that lead to substance use. Detox alone leads to greater risks of relapse.
Related Topic: How long is inpatient rehab?
Heroin and Opioid Use Disorder Treatment Outcomes
Opioid addiction is usually treated with medications like buprenorphine, methadone or naltrexone to prevent cravings and relapse. Studies have found that heroin use decreased by 90% in people who took MAT drugs. Additionally, outpatient treatment has a 35% completion rate, while inpatient treatment completion rates were up to 65%.
Alcohol Treatment and Success Rates
Recent research estimated that in the first year after treatment, one in four clients maintained their sobriety (on average). The remainder of clients who had finished alcohol treatment averaged three days out of four sober and reduced their overall alcohol use by 87%.
Many people with alcohol addictions also use 12-step support programs like Alcoholics Anonymous (AA) for support. One study found that people who attended 12-step meetings rose from an average of 20% of days sober to 80% of days sober after one year, while 19% did not drink at all. Another study found that 67% of people who attended 27 weeks of AA were sober after 16 years, while only 34% of people who did not go to AA were sober.
Treatment and Success Rates for Cocaine Use
There are no FDA-approved drugs used to treat cocaine addiction, though disulfiram (used for treating alcohol addiction) has shown promise in certain people. The most common forms of treatment are behavioral therapies, with contingency management being particularly effective. This type of therapy rewards people who stay sober with tokens that can be exchanged for things like movie tickets or restaurant vouchers. Cognitive-behavioral therapy also has shown improved success rates.
A study found that 42% of people who received treatment used cocaine in the year prior to a five-year checkup, with 25% reporting weekly use. Those who stayed in long-term residential treatment (90 days or more) had better one-year outcomes than those who did not.
Meth Rehab Success Rates
Meth treatment comes in many forms, each with varying levels of effectiveness. In any case, detox alone is not effective — a study found that meth use was unchanged between those who only attended detox and those who did not. This study also found that 33 of 100 patients who attended residential rehab remained sober at three months and 14 patients after one year. This points toward long-term support and aftercare being an important part of meth treatment.
Research shows that the Matrix Model may be the most effective treatment for meth addiction. This four-month program uses behavioral therapy and counseling to address symptoms that stem from withdrawal, such as depression and anxiety. A study found that 60% of patients who participated in this program were sober after six months.
Other Things You May Think About When Researching Rehab Options
Learning about success rates may make recovery seem like an overwhelming journey to begin, but remember: recovery isn't just about staying sober. It's about making small improvements and incremental changes that work toward a better today and a healthier, happier tomorrow.
You may still have some questions before searching for treatment. Common topics include:
How do I make sure a rehab is credible? The most credible facilities are accredited, licensed facilities that hold a membership with professional organizations.
How do I know if a treatment or recovery program is working for me? If you are showing improvements in your behavior, ways of thinking, legal status, relationships and drug use, treatment is likely working.
How much does rehab cost? Costs can vary widely; view our guide to drug rehab costs to learn more.
How do I pay for rehab, or will insurance cover rehab? Insurance may cover some or all of rehab costs. Without insurance, many rehab facilities can create affordable payment plans or provide sliding payment scales.
Will I lose my job if I go to rehab? There are several laws in place that protect employees when they attend rehab.
Will I lose my kids if I go to rehab? Unfortunately, there are no guarantees, but treating addiction is the best way to create a better future for your children. Chances are that if you complete rehab and reduce the negative effects of addiction on your life, you are more likely to keep your children in your care than if you continue using without seeking help.
Other FAQs About Drug Rehab Success Rates
Other frequently asked questions include:
Are some drug or alcohol programs more effective than others? While effectiveness can vary from person to person, longer stays in treatment often lead to better outcomes, and detox alone is rarely effective for long-term recovery.
Does rehab work? People who attend treatment have better chances of achieving long-term recovery than those who do not.
Does rehab work for alcoholics? Rehab can work for any substance addiction, but some may be more difficult to overcome than others. In general, clients seeking alcohol addiction treatment make up the largest portion of alumni at The Recovery Village.
Why do people relapse? People relapse for various reasons, including cravings, mental health symptoms, triggering situations and even boredom. They are also more likely to relapse without prevention plans in place.
What is the success rate of intervention? Success is hard to define for an intervention, but following our guide can help improve the chances of a positive outcome.
If you or someone you know is struggling with substance use or a co-occurring disorder, The Recovery Village is here to help. Contact us today to learn more about treatment plans and recovery programs that can work well for your situation.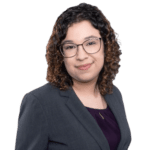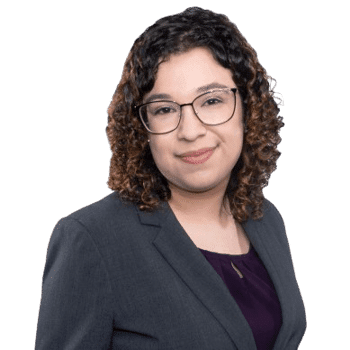 Editor – Melissa Carmona
Melissa Carmona puts years of writing and editing experience to work helping people understand substance abuse, addiction and mental health disorders.
Read more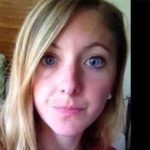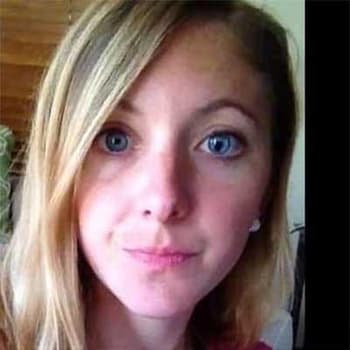 Medically Reviewed By – Jenni Jacobsen, LSW
Dr. Jenni Jacobsen is a licensed social worker through the Ohio Counselor, Social Worker and Marriage and Family Therapist Board. She has over seven years working in the social work field, working with clients with addiction-related and mental health diagnoses.
Read more
Sources
---
National Institute on Drug Abuse. "How effective is drug addiction treatment?" January 2018. Accessed November 12, 2020.
Office of National Drug Control Policy. "Treatment Protocol Effectiveness Study." March 1996. Accessed November 12, 2020.
National Institute on Drug Abuse. "How long does drug addiction treatment usually last?" January 2018. Accessed November 12, 2020.
McKay, James. "Continuing Care Research: What We've L[…]Where We're Going." Journal of Substance Abuse Treatment, March 1, 2010. Accessed November 12, 2020.
Substance Abuse and Mental Health Services Administration. "Chapter 3. Intensive Outpatient Treatmen[…]e Continuum of Care." 2006. Accessed November 12, 2020.
MedlinePlus. "Dual Diagnosis." March 25, 2016. Accessed November 12, 2020.
National Institute on Drug Abuse. "Treatment and Recovery." July 2020. Accessed November 12, 2020.
Harris Lemak, Christy; Alexander, Jeffrey. "Factors That Influence Staffing of Outpa[…]eatment Programs." Psychiatric Services, August 2005. Accessed November 12, 2020.
Department for Professional Employees. "Safe Staffing: Critical for Patients and Nurses." April 15, 2019. Accessed November 12, 2020.
Substance Abuse and Mental Health Services Administration. "Chapter 4 Early Intervention, Treatment,[…]tance Use Disorders." November 2016. Accessed November 12, 2020.
Gossop, M., et al. "Treatment retention and 1 year outcomes […]ogrammes in England." Drug and Alcohol Dependence, December 1999. Accessed November 12, 2020.
Darke, Shane; et al. "Retention, early dropout and treatment c[…]ommunity admissions." Drug and Alcohol Review, January 2012. Accessed November 12, 2020.
National Institute on Drug Abuse. "Principles of Effective Treatment." January 2018. Accessed November 12, 2020.
Hopson, Dennis. "Heroin Addiction Treatment Success Rates and Statistics." GuideDoc. Accessed November 12, 2020.
Miller, WR; Walters, ST; Bennett, ME. "How effective is alcoholism treatment in the United States?" Journal of Studies on Alcohol, March 2001. Accessed November 12, 2020.
Lilienfeld, Scott; et al. "Does Alcoholics Anonymous Work?" Scientific American, March 1, 2011. Accessed November 12, 2020.
National Institute on Drug Abuse. "How is cocaine addiction treated?" May 2016. Accessed November 12, 2020.
Simpson, Dwayne; et al. "A National 5-Year Follow-up of Treatment[…] Cocaine Dependence." JAMA Psychiatry, June 2002. Accessed November 12, 2020.
McKetin, Rebecca; et al. "Evaluating the impact of community-based[…]ation Study (MATES)." Addiction, November 2012. Accessed November 12, 2020.
Medical Disclaimer
The Recovery Village aims to improve the quality of life for people struggling with substance use or mental health disorder with fact-based content about the nature of behavioral health conditions, treatment options and their related outcomes. We publish material that is researched, cited, edited and reviewed by licensed medical professionals. The information we provide is not intended to be a substitute for professional medical advice, diagnosis or treatment. It should not be used in place of the advice of your physician or other qualified healthcare providers.