Accommodations and amenities can make a significant difference in the quality of care you receive and improve your chances of long-term recovery.
Article at a Glance:
While all rehab treatment centers should offer a basic level of comfort, different price points offer different levels of amenities and resources.
Quality accommodations and amenities can motivate clients to stay in treatment and avoid dropping out early.
Consider your goals for treatment and how different amenities can meet those needs to decide which are important to you.
Recovering from addiction isn't just a matter of transforming the mind, but also of healing a damaged body and spirit. When it comes to recovery, the atmosphere at an addiction treatment center and the comfort of its accommodations can be as important as the psychosocial therapies. Elements like the landscaping, décor, cuisine, and amenities can soothe the mind and nourish the body. Comfortable accommodations can help you feel safe and eliminate environmental stressors, which can make you less likely to leave early and increase your chances of success.
When you're comparing addiction treatment programs, keep in mind that there are many important factors to consider that determine the quality of care, including:
The facility's credentials and certifications
The therapeutic treatments provided
The education and experience of the staff
The staff-to-client ratio
The location of the treatment center
The quality of accommodations
The availability of special amenities
The program's aftercare services
For some patients, finding a high-profile program with luxury accommodations is extremely important. Others may prefer a more low-key setting with serene, simple décor. An intake counselor, therapist or health care provider can help you set priorities for your recovery.
Basic Amenities to Expect at Rehab
At any price point, staying at a rehab facility should help your mental state, not hinder it. To do this, any reputable, dependable rehab facility will meet and exceed a set of basic standards to support your recovery. Whether you're going to a low-cost program or a luxury rehab, you should expect these basic amenities to focus on your recovery:
Comfortable, clean spaces: Your rehab facility should feel comforting and calm. Clean, welcoming rooms, offices, meeting spaces and grounds help you start fresh.
Supervision: At rehab, you are not alone with your addiction. Licensed rehabs have professional supervision and medical support to help you keep your commitment to not using substances. Facilities often have clients share a room to better support each other.
Nutritious meals: Your body needs energy and nutrients to heal from the effects of substance use. If you're living onsite, expect nutritious meals designed for recovery.
Exercise: Exercise is a valuable part of building your health back up after substance abuse. While specific equipment may not always be available, expect some exercise opportunities to be built into the schedule.
Expected Accommodations by Type of Facility
Not all addiction treatment programs offer the same range of amenities or the same quality of accommodations. There are many different types of facilities that offer substance abuse treatment services, from public detox facilities to community mental health centers to standalone rehab facilities. Basic rehab services like detox and counseling may also be provided at private clinics, correctional centers and emergency rooms. Some programs are covered by health insurance or public assistance, while others accept only private payment.
The quality and scope of these programs vary significantly. In general, the more costly programs offer more amenities, a higher staff-to-patient ratio and more appealing accommodations. In general, you can expect to pay more for a higher level of care and more comfortable surroundings.
So, what sort of amenities and accommodations would you expect to find at different types of facilities?
1. Inexpensive, free or state-funded rehabs
Inexpensive or free rehab services are available at publicly-funded detox facilities, non-profit hospitals, community health clinics or correctional facilities. Patients can expect basic recovery services like detox, counseling, and an introduction to 12-step principles at this level of care. Drug and alcohol detox services are usually limited to medical monitoring and symptom management.
Case management may be provided to connect patients with important services in the community, such as transportation, educational assistance, job placement services and childcare. If provided, accommodations are functional and minimal, covering basic needs like room, board and public telephone access. Twelve-step meetings are often held onsite to encourage patients to integrate these principles into their recovery.
2. Mid-level treatment programs
Mid-level treatment programs may offer a wider range of services and more intensive levels of care, with services like detoxification, individual therapy, family and marriage counseling, life skills classes, discharge planning and case management. These may be standalone rehab facilities, community centers, hospitals or private clinics.
Accommodations for inpatient programs typically consist of a modestly decorated room shared with one or more roommates, along with a shared bathroom and community dining services. Housekeeping services are usually provided, but residents may be expected to participate in chores as part of their recovery process. Health insurance, public assistance or private payment may be accepted. Sliding scale programs may also be available for patients with limited financial resources.
3. Upper level treatment programs
At these facilities, accommodations and amenities are given a high priority. These types of facilities will be private standalone rehab facilities or clinics that offer a broad range of both inpatient, residential services and outpatient programming. Individual psychotherapy, group counseling, family and couples therapy, holistic treatments and experiential therapies are provided by highly trained, credentialed staff.
These facilities are designed to appeal to the senses and promote a feeling of overall well-being, with comfortable private or shared bedrooms, well-appointed meeting rooms, exercise facilities and elegant landscaping. The location is often chosen for its beauty as well as its convenience to the community it serves. These types of treatment programs may also emphasize the importance of good nutrition with meals prepared by a chef. At this level, some facilities accept health insurance, while others accept only private payment.
4. Luxury rehabs
The most upscale treatment facilities will offer luxury accommodations in a resort-like setting. These are private facilities that may offer a broad range of treatment options, including holistic therapies. They most often offer inpatient, residential services to their clients.
A strong emphasis is placed on the quality of accommodations, decor and aesthetic landscaping in these types of facilities. They are often located in scenic surroundings. Clients here may have the option to stay in a private room or share a room with one of their peers in recovery. Well-appointed meeting rooms and private offices provide a comfortable, focused atmosphere for recovery. Nutritious meals may be prepared from locally grown, organic foods. Amenities like swimming pools, gardens, ponds and walking paths are often provided for exercise or quiet reflection. The cost of treatment at these luxury facilities can vary considerably. Some facilities accept only private payment, while others accept health insurance.
The Importance of Accommodations
Do accommodations and amenities really make a difference in the quality of care you receive or your chances of long-term recovery? The short answer is yes. A visually appealing, calming environment provides a respite from a chaotic, stressful world. Many people seeking help for their addiction need an opportunity to care for their bodies or focus on their personal development. Residential recovery opens the door to a new level of healing, where deep transformation can take place.
Once a client enters rehab, the risk of dropping out before finishing treatment is high. Addiction is a powerful disease, and the cravings and withdrawal symptoms can become overwhelming. Quality accommodations and amenities can motivate clients to stay in treatment and experience the full benefits of therapy, so they can enjoy happier, more fulfilling lives. According to Clinical Psychology Review, the following factors increase the chances that a client will finish treatment:
A higher ratio of staff to clients
A higher rate of expenditure for each client
A desirable, convenient location
Prompt, individualized attention from staff
Small, supportive peer groups
When the body is relaxed and the mind is rested, the client can focus completely on the intensive work of therapy. At The Recovery Village, our facilities offer many amenities designed to support each individual's recovery process including:
Fully-equipped gyms and sports courts to help clients release stress and develop their strength and confidence while working through difficult emotions.
Creative, art and music therapies to allow clients to work through painful memories or process traumatic experiences in a safe environment.
Pools, lounges and computer labs to help clients relax and foster strong relationships with their peers in recovery.
Yoga classes and beautiful views to help soothe the soul and balance the mind.
Specialized facilities for teens, firefighters and sober living communities that provide services designed around their needs, like providing continuing education for teens or simulating the firehouse environment for added comfort.
Outpatient planning and services that help clients make the transition out of intense residential treatment and back into their lives.
Related Topic: Why The Recovery Village
Accommodations alone aren't enough to ensure a successful recovery. You also need access to a full range of treatment therapies, including evidence-based modalities like cognitive behavioral therapy (CBT), dialectical behavior therapy (DBT), and motivational interviewing (MI). Families and partners should be engaged in the recovery process through counseling, activities, and support groups.
Additional programs to look for are the availability of some sort of group support and post-treatment planning. Twelve-step classes and group counseling sessions support personal development in recovery. Case management and aftercare services ensure that the transition from detox to the next level of care is seamless and fluid.
How to Determine What Amenities are Important For Your Recovery
According to the 2019 National Survey on Drug Use and Health (NSDUH), 4.2 million Americans over the age of 12 were treated for a substance use disorder in that year alone. Approximately 1 million Americans were admitted to inpatient or residential treatment. The rest received help at emergency departments, hospitals, jails or other non-specialty facilities where accommodations were not a priority. Out of those who needed addiction treatment but didn't receive it, 32% stated that they couldn't afford to get help.
Although cost shouldn't be your only concern when choosing a facility, it is a very real factor in your choice of a treatment program. Weighing the cost of treatment against the benefits can be challenging, especially if your resources are limited. That's why it's important to get clear on which amenities and resources are most important to you and which can be overlooked.
Write Down Your Recovery Goals
As you compare facilities, it may help to make a list of your priorities and goals for treatment. Your list might include items like:
Specific treatment therapies or levels of care
Privacy level
Improving your physical health
Learning healthy ways to manage stress
Building strong, trusting relationships
Learning how to set healthy boundaries
Learning how to say "no" to drugs or alcohol
Gaining mental clarity for your professional life
Working on your spiritual progress
Can you achieve all of your goals at a low-cost or mid-level rehab facility? If so, you may choose one of these options instead of a pricier treatment program. On the other hand, If you decide you simply need to prioritize a private room with mountain views, then you may need to consider a luxury or upscale rehab program that meets your needs on your list.
Finding a setting that meets your needs and nurtures your body, mind, and spirit can be the first step in a lifelong process of recovery.
Questions to Ask to Confirm a Facility's Accommodations
Before you commit to a recovery program, you may want to investigate a few treatment centers. Don't rule out the possibility of traveling to a location outside of your community — many clients find that they can concentrate more effectively and achieve better therapeutic results when they have a break from their daily environment. The right facility for your needs and goals may not be the treatment center closest to you.
Use this checklist to confirm the accommodations at facilities you're considering.
What are your accommodations like? What amenities do you provide?
What are your rooms like? Do we share a room?
What therapeutic treatments do you provide for your clients?
What holistic therapies, activities and recreational resources do you provide?
What is a typical day like at your facility?
What is the staff-to-patient ratio?
Where are you located?
What aftercare services do you offer?
Do you offer support services for families and partners?
Can I schedule a tour?
Related Topic: 10 Questions to Ask a Treatment Center Before You Enroll
Other Things You May Consider When Researching Rehabs
Comforting and rejuvenating accommodations can improve your chances of completing treatment, but they are just one part of a successful rehab stay. As you search for a rehab facility that fits your needs, other important things to consider include:
No matter what your situation, your addiction history or your financial status may be, help is available. Before you give up on your dream of a healthy, drug-free life, take time to research your options. If you feel overwhelmed, ask your doctor or a mental health professional for a referral or recommendations.
Some of the leading treatment facilities offer advanced treatment services with beautiful accommodations at reasonable rates, and many of these programs accept insurance. Finding the best rehab facility for you is a process, but doing your research is well worth the effort. If you have any questions about finding the right facility for you, contact us. We can help you understand your treatment options and get you started on the road to long-term recovery.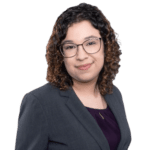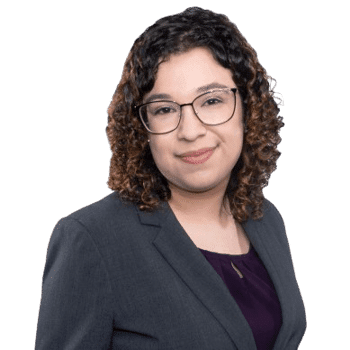 Editor – Melissa Carmona
Melissa Carmona puts years of writing and editing experience to work helping people understand substance abuse, addiction and mental health disorders.
Read more
Sources
---
Simpson, Dwayne; George, Joe. "Motivation as a predictor of early dropo[…]rug abuse treatment." Psychotherapy: Theory, Research, Practice, Training, 1993. Accessed November 10, 2020.
Stark, Michael. "Dropping out of substance abuse treatmen[…]lly oriented review." Clinical Psychology Review, 1992. Accessed November 10, 2020.
Substance Abuse and Mental Health Services Administration. "Key Substance Use and
Mental Health Indicators in the United S[…]Drug Use and Health." September 2020. Accessed November 10, 2020.
Medical Disclaimer
The Recovery Village aims to improve the quality of life for people struggling with substance use or mental health disorder with fact-based content about the nature of behavioral health conditions, treatment options and their related outcomes. We publish material that is researched, cited, edited and reviewed by licensed medical professionals. The information we provide is not intended to be a substitute for professional medical advice, diagnosis or treatment. It should not be used in place of the advice of your physician or other qualified healthcare providers.