Nutrition is an important part of addiction recovery, as a proper diet helps the body and brain to recover. Dietician careers may be available in addiction treatment.
Addiction affects millions of Americans. In fact, according to the Substance Abuse and Mental Health Services Administration, about 20.3 million Americans aged 12 and older had a substance use disorder in 2018. Many of these individuals need treatment in order to get better
While most people probably think of counseling when they hear about addiction treatment, the reality is that recovery also requires a person to take care of their physical health. One aspect of this process is following a nutritious diet, which is why dietary professionals play an important role in addiction treatment.
Diet in Recovery
Diet is critical during addiction recovery. Studies suggest that people with addictions tend to struggle with nutritional deficiencies, which can make withdrawal even more complicated. More specifically, research shows that people with addictions consume fewer fruits and vegetables and tend to lack vitamins in their diets. A proper diet is essential to recover from these nutritional deficiencies and restore optimal health.
Physical Recovery
A planned diet that contains key vitamins and minerals can help the body recover from addiction. For example, experts have reported that people who are recovering from addiction may be deficient in zinc, which is shown to improve the function of the immune system. A diet that is rich in zinc can prevent illness as the body heals from addiction.
In addition, research suggests that people with addiction may be at risk of calcium and magnesium deficiencies, which can cause pain and disorders of the nervous and muscular systems. Diets that are rich in these minerals can prevent some of the pain that is associated with drug withdrawal and protect the body from health problems.
Finally, some studies show that people in recovery are more likely to be underweight. A proper diet is necessary to achieve healthy weight gain, which helps ensure the body has the strength to fully recover from the effects of addiction.
Neurological Recovery
While a proper diet is essential for physical health, it is also necessary to allow the brain to function properly. Unfortunately, ongoing addiction can damage the brain and create problems with learning and thinking. A diet that is rich in zinc may help to reverse some of this damage, as this mineral helps to ensure optimal brain functioning.
Additionally, experts have explained that deficiency in omega-3 fatty acids can impair brain functioning and even prolong addiction. According to a study in the Journal of Psychiatry and Mental Disorders, many individuals in treatment for substance abuse are deficient in omega-3 fats.
Based on what we know from research, it is reasonable to conclude that diet plays a role in brain functioning. People who have been living with addiction require a healthy diet to heal the effects of substance use on the brain.
Types of Dietary Professionals
Dietician careers and other related roles are essential for addiction treatment programs. Given the critical role that nutrition plays in addiction recovery, a number of dietary professionals may be employed in addiction treatment centers. These include the following roles:
Registered Dietician or Nutritionist
A registered dietician or nutritionist is trained in proper nutrition and is qualified to create meal plans for those in recovery. Given their extensive knowledge of food science, registered dieticians and nutritionists can develop individualized diets based upon each patient's unique needs.
To become a registered dietician or nutritionist, a person must complete at least a bachelor's degree as well as a supervised internship. This role also requires passing a state licensure exam.
Food Services Director
A food services director oversees the food operation of an addiction treatment program. This involves hiring cooks and other food service staff in addition to ordering food and supplies. They also ensure that the treatment program's food and nutrition department complies with laws and stays within its budget.
Becoming a food services director often requires a high school diploma, at minimum, as well as experience in the foodservice industry. Some employers may prefer those who have a college degree in a field like hospitality management, or at least some vocational training in food services.
Food Services Assistant
A food services assistant typically works under the direction of a cook or chef. They may assist by washing dishes and utensils, helping to cut or measure food or placing food on plates and trays to be served to patients. This position is typically considered to be entry-level, as most workers in this field receive their training on the job and are not required to have any formal education in food services.
Line Cook
A line cook working in addiction treatment is responsible for preparing food, which may include measuring and mixing ingredients, baking and frying meats or cooking food by boiling or steaming it. Some cooks may attend culinary school or other vocational programs, but some employers may allow line cooks to receive on-the-job training without any formal culinary education.
About Addiction Specialists
Available Positions at The Recovery Village
The Recovery Village has several facilities throughout the United States, and we are always looking to add new professionals to our team of industry-leading experts. In addition to positions at one of our facilities, jobs are also available nationally through our telehealth platform. Our evidence-based approach to addiction treatment has made us one of the first organizations to be designated as a Blue Distinction Center for Substance Use Treatment. We are accredited by The Joint Commission, and our staff collectively holds over 3,000 professional credentials.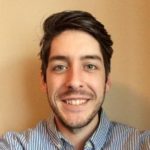 Editor – Jonathan Strum
Jonathan Strum graduated from the University of Nebraska Omaha with a Bachelor's in Communication in 2017 and has been writing professionally ever since.
Read more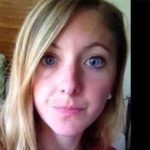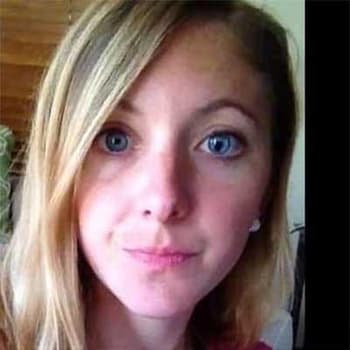 Medically Reviewed By – Jenni Jacobsen, LSW
Dr. Jenni Jacobsen is a licensed social worker through the Ohio Counselor, Social Worker and Marriage and Family Therapist Board. She has over seven years working in the social work field, working with clients with addiction-related and mental health diagnoses.
Read more
Sources
---
Substance Abuse and Mental Health Services Administration. "Key Substance Use and
Mental Health Indicators in the United States: Results from the 2018 National Survey on Drug Use and Health." August 2019. Accessed September 27, 2020.
Nabipour, Sepideh; et al. "Burden and Nutritional Deficiencies in Opiate Addiction-Systematic Review Article." Iranian Journal of Public Health, August 2014. Accessed September 27, 2020.
Hoenig, C.F; et al. "Nutritional status and consumption of omega-3 fatty acids by substance abusers in recovery." Journal of Psychiatry & Mental Disorders, May 11, 2018. Accessed September 27, 2020.
U.S. Bureau of Labor Statistics. "Dieticians and Nutritionists." September 1, 2020. Accessed September 27, 2020.
U.S. Bureau of Labor Statistics. "Food Service Managers." September 1, 2020. Accessed September 27, 2020.
U.S. Bureau of Labor Statistics. "Food Preparation Workers." September 1, 2020. Accessed September 27, 2020.
U.S. Bureau of Labor Statistics. "Cooks." September 1, 2020. Accessed September 27, 2020.
Medical Disclaimer
The Recovery Village aims to improve the quality of life for people struggling with substance use or mental health disorder with fact-based content about the nature of behavioral health conditions, treatment options and their related outcomes. We publish material that is researched, cited, edited and reviewed by licensed medical professionals. The information we provide is not intended to be a substitute for professional medical advice, diagnosis or treatment. It should not be used in place of the advice of your physician or other qualified healthcare providers.