Rehab is a unique and individualized experience. Despite the differences, people tend to learn some basic information and skills during their rehabilitation.
Though each drug and alcohol rehabilitation program is different, some core practices remain steadfast across most treatment programs. At its core, rehab is about acknowledging a problem and addressing the underlying issues contributing to that problem, which can be uncomfortable.
If you know what to expect, the process can be a bit more bearable. The following will give you an idea of the day-to-day activities of rehab and how they come together to aid in your recovery.
1.You Will Work to Regain Your Life
In active addiction, people often lose many people and things that were once important to them. As part of rehab, you will work to gain those things back by acknowledging your mistakes and making amends with the people you may have harmed through your use. Drug and alcohol addiction often changes a person's behavior, beliefs, values and personality, affecting all aspects of their life. This can include your work and relationships.
In substance rehab, patients do their best to regain their normal lives in a safe and healthy way. This process begins with detoxification, where the body and brain return to a state without the influence of substances.
From there, you can use therapy to address issues linked to your addiction. You'll work to resolve and repair the damage created by addiction. The process is a long and challenging one, but it begins in rehab.
2.You Will Speak to Mental Health Professionals
Most rehab centers have a team of mental health clinicians who properly assess and treat the substance use disorder and any other mental health conditions. Psychiatrists, psychologists, counselors and social workers help patients get to the root of their addiction issues. This process is an uncomfortable but necessary part of recovery. Without acknowledging why addiction has power over you, you may not be able to overcome it.
Mental health professionals are powerful allies in this process. Mental health professionals can also help address any co-occurring mental health conditions, like depression or anxiety, that may be a factor in the substance use. Near the end of your program, they can help establish relapse prevention plans that help you identify and avoid triggers that may cause you to relapse.
3.You Will Learn About the Science of Addiction
Most rehab facilities will educate residents about why addiction works the way it does and how certain substances affect the brain. In the long run, this information helps remind you that, because of brain changes, you cannot handle certain substances the same way as others. A brain affected by addiction reacts differently when drugs and alcohol are introduced to it.
This psychoeducational component of rehab can help reduce feelings of shame and guilt about your addiction and provide a physiological perspective on the process. It can also establish addiction as a relapsing and remitting condition, like diabetes or hypertension. Remitting conditions like addiction need continued support and management for lifelong recovery.
4.You Will Make Peer Connections
One of the most rewarding parts of rehab is connecting with people like yourself and figuring out that you are not alone. Building a sense of collaboration and community can improve the overall process of addiction recovery.
Some rehabs are divided by age or gender, while others are not. Meeting people from eclectic backgrounds and experiences can reinforce the idea that people from different walks of life can have similar issues linked to addiction. Addiction can impact anyone.
The type of program you participate in will determine the connections you make with others struggling with addiction. Often, these relationships will last after rehab and become your support system.
Why Is It Important To Learn These Skills?
The skills offered in rehab are invaluable to your journey from addiction to recovery. People who start recovery on their own often don't have the solid foundation of sobriety offered in rehab and are more likely to have setbacks in recovery. They miss the chance to tackle their sobriety with professional help and peer support.
The early days of recovery are especially uncomfortable for many people. As the effects of intoxication end and withdrawal begins, the mental and physical health effects will range from discomfort to distressing to even life-threatening in some cases.
Your team in rehab can support you during detox and explain:
What is happening
Why it is happening
How long effects will last
How to produce better outcomes
Getting through the initial days of recovery will be a major accomplishment, but maintaining long-term sobriety is even more challenging. Learning valuable information in rehab can help people stay sober longer by encouraging relapse prevention skills and strategies.
Rehab can also inform people about the role of relapse in recovery. Accepting the fact that lapses sometimes happen can help change a person's expectations, so they can shorten the duration and limit the frequency of relapses.
If you're ready to start your recovery journey or simply want more information about drug and alcohol rehab, The Recovery Village is here to help. Contact our helpful representatives, many of which are in recovery themselves: they can help answer your questions, discuss treatment options and get you started.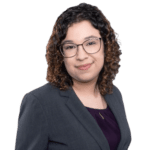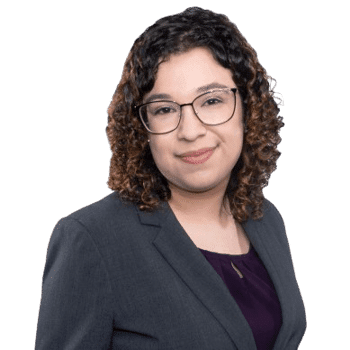 Editor – Melissa Carmona
Melissa Carmona puts years of writing and editing experience to work helping people understand substance abuse, addiction and mental health disorders.
Read more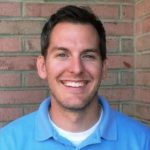 Medically Reviewed By – Eric Patterson, LPC
Eric Patterson is a licensed professional counselor in the Pittsburgh area who is dedicated to helping children, adults, and families meet their treatment goals.
Read more
Medical Disclaimer
The Recovery Village aims to improve the quality of life for people struggling with substance use or mental health disorder with fact-based content about the nature of behavioral health conditions, treatment options and their related outcomes. We publish material that is researched, cited, edited and reviewed by licensed medical professionals. The information we provide is not intended to be a substitute for professional medical advice, diagnosis or treatment. It should not be used in place of the advice of your physician or other qualified healthcare providers.