Serotonin syndrome can be a reaction to antidepressant medications but can also occur with the use of other substances, such as cocaine, amphetamines and pain medications.
Serotonin syndrome occurs when the body has too much of the chemical serotonin in the nervous system and it can be fatal, according to the U.S. National Library of Medicine. If you're wondering "What is serotonin syndrome?", learning about its causes and symptoms can help you to gain a better understanding of the condition.
What is Serotonin?
Serotonin is a neurotransmitter that sends messages between nerve cells. It is involved in functions such as mood, alertness, attention, appetite, sexual behaviors and the maintenance of body temperature. It is also believed to be implicated in mental health conditions such as depression and anxiety. The body produces serotonin on its own, but some people take medications to increase the availability of serotonin.
Serotonin Syndrome Symptoms
The symptoms of serotonin syndrome vary from person-to-person, but there are some common signs of serotonin syndrome. Symptoms include alterations in mental functioning as well as muscular issues and nervous system abnormalities. Additional symptoms of serotonin syndrome can include any of the following:
Tremoring
Rigid muscles
High blood pressure
Elevated heart rate
Overheating
Skin flushing
Shivering
Vomiting and diarrhea
Anxiousness
Restlessness
Overexcitement
Confusion
Irregular heartbeat
Not everyone will experience all of these serotonin syndrome symptoms. A doctor can assess symptoms to determine whether serotonin syndrome is occurring.
How Long Does Serotonin Syndrome Last?
Serotonin syndrome typically occurs quickly. Research shows that most people who develop serotonin syndrome do so within a day of starting a new medication, changing their dosage or overdosing. In addition, most people experience complete relief of serotonin syndrome within a day. Those who take medications to treat serotonin syndrome may find that it resolves even sooner.
While serotonin syndrome typically resolves quickly, it can persist in some cases. Experts have explained that some medications have longer-lasting effects, which can cause serotonin syndrome to last for a few days, or in some cases, weeks.
Causes of Serotonin Syndrome
Serotonin syndrome is caused by elevated serotonin levels, which can happen with various medications and illicit drugs. Serotonin syndrome occurs when certain drugs initiate the blockage of serotonin metabolism, an increase in the production of serotonin, the activation of serotonin receptors in the brain or a rise in the release of serotonin. Some drugs can exert more than one of these effects.
Drugs that can cause serotonin syndrome are:
Lithium
Tramadol
Oxycodone
Trazodone
Amphetamines
Cocaine
Cold medications
Ecstasy
Antidepressant drugs called monoamine oxidase inhibitors
Antidepressant SSRI drugs such as citalopram, fluoxetine, and sertraline
SNRI antidepressant drugs, including duloxetine and venlafaxine
Supplements such as St. John's wort and L-tryptophan can also increase serotonin levels and cause serotonin syndrome. In addition, researchers report that the SSRI drug fluoxetine, used to treat depression, has particularly long-lasting effects and can result in a lengthy episode of serotonin syndrome. Monoamine oxidase inhibitors can also create long-lasting serotonin syndrome.
Taking a combination of medications increases the risk of serotonin syndrome. For example, depression and pain commonly occur together, so people may take both an antidepressant, like an SSRI, and pain medication like tramadol, which can interact and create serotonin syndrome.
How Common is Serotonin Syndrome?
It is difficult to determine just how common serotonin syndrome is, but a survey from the United States Center for Disease Control and Prevention found that in a one-year period, 7,349 people experienced toxic effects from taking SSRI drugs and 93 of them died. It is also estimated that about 14 to 16% of people who experience an SSRI overdose suffer from serotonin syndrome.
It is noted that some cases of serotonin syndrome may be mild and go undiagnosed or they could be misdiagnosed, so the true occurrence may be higher. Additionally, because drugs other than SSRIs can cause serotonin syndrome, there are likely more yearly cases of serotonin syndrome than the survey found.
Complications
Serotonin syndrome can have serious consequences and death from serotonin syndrome is possible. Serotonin syndrome side effects can potentially be fatal and include:
Seizures
Organ failure
Kidney problems
Respiratory failure
Low white blood cell count
Platelet deficiency
The long-term effects of excessive serotonin can result in neurological issues, including a condition called tardive dyskinesia, in which a person experiences uncontrollable jerky movements of the body.
Serotonin Syndrome Treatment
Serotonin syndrome treatment is available to relieve symptoms and prevent life-threatening complications. Treatment typically involves stopping the use of the medication that is increasing serotonin levels, ensuring that oxygen levels remain stable and providing oxygen as needed, monitoring the heart, giving fluids via IV, and ensuring that vital signs are normal.
Some individuals may require a sedative drug, whereas others may be treated with a medication that blocks the effects of serotonin. Serotonin syndrome treatment guidelines indicate that mild cases can be treated more quickly, but moderate and severe cases typically require hospital admission, and in extreme cases, ventilation or paralysis.
Prevention
It is important to know how to prevent serotonin syndrome to avoid serious consequences. Be sure to notify your doctor of any medications you are taking so that they can ensure that any newly-prescribed medications will not create an interaction that causes serotonin syndrome. It is also important to take any medications exactly as prescribed and to avoid increasing your dosage on your own. You should work closely with your doctor to monitor your response to any newly-prescribed drugs, such as SSRIs, and use caution before increasing doses.
Discussing risk factors with your doctor can also play an important role in preventing serotonin syndrome. Medical conditions including high blood pressure, elevated cholesterol, and diseases involving connective tissue can increase your risk of serotonin syndrome. It is important to inform your doctor if you have any of these conditions.
To prevent a fatal episode of serotonin syndrome, you should be aware of the symptoms of this condition and seek medical advice immediately if you experience them.
If you or a loved one are struggling with addiction and co-occurring mental health conditions that require medication, The Recovery Village can provide caring, comprehensive treatment. Trained staff can monitor for signs of serotonin syndrome and ensure your safety throughout the treatment process. Reach out to an admissions specialist today to discuss treatment options.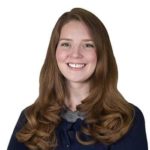 Editor – Renee Deveney
As a contributor for Advanced Recovery Systems, Renee Deveney is passionate about helping people struggling with substance use disorder. With a family history of addiction, Renee is committed to opening up a proactive dialogue about substance use and mental health.
Read more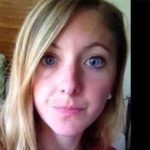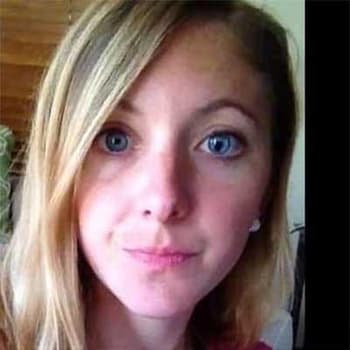 Medically Reviewed By – Jenni Jacobsen, LSW
Dr. Jenni Jacobsen is a licensed social worker through the Ohio Counselor, Social Worker and Marriage and Family Therapist Board. She has over seven years working in the social work field, working with clients with addiction-related and mental health diagnoses.
Read more
Sources
---
U.S. National Library of Medicine. "Serotonin syndrome." May 8, 2019. Accessed May 30, 2019.
Volpi-Abadie, Jacqueline, et al "Serotonin syndrome." The Ochsner Journal, 2013. Accessed May 30, 2019.
Mason, P.J., et al. "Serotonin syndrome. Presentation of 2 ca[…]w of the literature." Medicine, July 1, 2000. Accessed May 31, 2019.
Ener, Rasih, et al. "Serotonin syndrome and other serotonergic disorders." Pain Medicine, March 11, 2003. Accessed May 31, 2019.
Boyer, Edward, and Shannon, Michael. "Current concepts: The serotonin syndrome." The New England Journal of Medicine, March 17, 2005. Accessed May 31, 2019.
Medical Disclaimer
The Recovery Village aims to improve the quality of life for people struggling with substance use or mental health disorder with fact-based content about the nature of behavioral health conditions, treatment options and their related outcomes. We publish material that is researched, cited, edited and reviewed by licensed medical professionals. The information we provide is not intended to be a substitute for professional medical advice, diagnosis or treatment. It should not be used in place of the advice of your physician or other qualified healthcare providers.