Accreditation is the process that rehab facilities must undergo to confirm they meet high standards for addiction treatment.
Choosing an alcohol or drug rehab center for yourself or someone you love can be an overwhelming process. The addiction treatment industry has exploded thanks to the opioid epidemic, and it has also given rise to some deceptive marketing tactics. While there are plenty of compassionate and reputable facilities, there are also some that may not be as honest.
When a substance use disorder is impacting your life, it's essential that you find the most effective care possible. What should you look for in a reputable drug rehab program? To simplify your search, one of the first aspects you can focus on is drug rehab accreditation.
What Is Accreditation?
In addition to meeting state licensure requirements, many addiction treatment facilities also undergo the process of accreditation. There are no required accreditations to operate in Florida, but at a minimum, a facility should have a license from the Department of Children and Families (DCF). When a drug rehab program says that it is accredited, this means that the facility has gone through a series of evaluations to obtain a seal of approval from the agency that provides the accreditation.
To become accredited, a thorough review must be conducted. A drug rehab facility will need to open its drug rehab programs, therapy programs and even business records for review by a third-party agency that has gained respect in the industry. Accreditation is a lengthy and sometimes expensive process. The accrediting body will thoroughly examine a facility's staff, safety programs, client care, operations and policies.
A facility that has achieved accreditation has gone through paper audits as well as on-site visits. An accredited facility has staff that is continuously trained to the standards set by the accrediting body, is compliant with privacy laws (including HIPAA), and has other sensitivity and safety programs in place.
An accredited program has proven that it is dedicated to using therapeutic treatments that meet the accrediting body's standards to help clients who are struggling with a substance use disorder. Once the treatment facility has received accreditation, it can list this in its marketing materials and clients will know that it is a trusted facility.
What Organizations Provide Accreditation for a Drug Rehab Facility?
There are two prominent accrediting bodies for addiction treatment facilities: the Commission on Accreditation of Rehabilitation Facilities (CARF) and the Joint Commission, formerly known as JCAHO.
CARF Accreditation
The CARF organization is a non-profit accrediting body that evaluates addiction treatment and dual-diagnosis programs in the U.S., Canada and Europe. It grants accreditation to 90 different types of programs and has issued more than 25,000 individual accreditations.
The Joint Commission
Another major accrediting body is the Joint Commission. This organization is the largest accrediting body in the nation for medical facilities and hospitals and is the second largest for drug rehab programs. The Joint Commission has accredited more than 20,000 individual facilities and health care programs.
Why Drug Rehab Accreditation Matters
When you or any of your loved ones are struggling with a substance use disorder and potentially a co-occurring mental health issue, there might be some confusion about where to turn for help. You might wonder which claims made online are true and how you can find a facility that can provide high-quality, evidence-based treatment.
Selecting an addiction treatment program that has been accredited is an excellent way to ensure that the facility's addiction professionals and staff are dedicated to the highest standard of care. Accreditation is a rigorous process and is ongoing, so clients have the peace of mind of knowing that a facility is up-to-date on the latest research-based interventions.
Some of the other benefits of accreditation include:
Insurance reimbursement: Often, third-party payers such as insurance companies will use accreditation to determine which facilities they will agree to approve for reimbursement for services.
Therapeutic, safe environment: Since accredited facilities have undergone a rigorous vetting process, they are also considered safer than non-accredited centers and have taken the steps necessary to ensure an environment that will help a patient begin recovery.
Quality care: Accreditation ensures that the drug rehab facility is offering high-quality care and treatment that meets the standards of the accrediting body.
Marketing programs and promotion: Accreditation allows treatment facilities to let potential clients know about their stamp of approval so that the best decision can be made among a crowded field of rehab programs.
Addiction Treatment Accreditation by the Numbers
A national survey of substance abuse treatment services revealed that over half (56.9%) of addiction treatment programs were not accredited facilities. Of the remainder, 21.8% were accredited by CARF and 19.2% by the Joint Commission.
In one study conducted by CARF-accredited programs, it was shown that there are quantitative benefits to having this accreditation. Because facilities went through the process of accreditation, they were able to see a 26% increase in the number of people served each year and a 37% increase in conformance to quality standards.
Does Accreditation Guarantee Success in Recovery?
Success in an alcohol or drug rehab program can depend on a variety of factors. These might include the history of alcohol and drug misuse, chronic health conditions, the presence of a co-occurring disorder, trauma exposure and other variables.
While attending an addiction treatment program in an accredited facility will not guarantee long-term recovery, these facilities and evidence-based therapies will ensure that the highest standard of care is delivered to each client, providing the best possible treatment.
If you or any of your loved ones are struggling with a substance use disorder, check online or ask the rehab facility on the phone about their accreditation.
Not only is The Recovery Village licensed through state authorities, but the Joint Commission also accredits all facilities in our network. Contact The Recovery Village now to learn more about these accredited programs and your options for admission.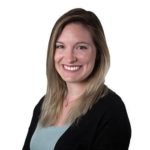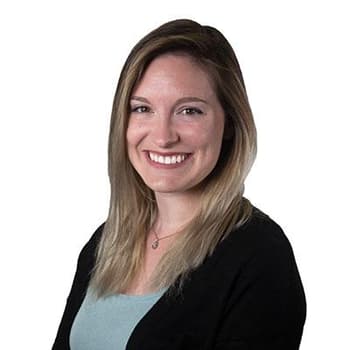 Editor – Camille Renzoni
Cami Renzoni is a creative writer and editor for The Recovery Village. As an advocate for behavioral health, Cami is certified in mental health first aid and encourages people who face substance use disorders to ask for the help they deserve.
Read more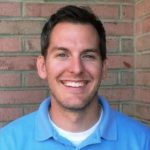 Medically Reviewed By – Eric Patterson, LPC
Eric Patterson is a licensed professional counselor in the Pittsburgh area who is dedicated to helping children, adults, and families meet their treatment goals.
Read more
Medical Disclaimer
The Recovery Village aims to improve the quality of life for people struggling with substance use or mental health disorder with fact-based content about the nature of behavioral health conditions, treatment options and their related outcomes. We publish material that is researched, cited, edited and reviewed by licensed medical professionals. The information we provide is not intended to be a substitute for professional medical advice, diagnosis or treatment. It should not be used in place of the advice of your physician or other qualified healthcare providers.