Partial hospitalization programs bridge the time between inpatient and outpatient addiction treatment and help people prepare for life in recovery.
A partial hospitalization program (PHP) provides a connection between the acute, structured setting of inpatient treatment and the autonomy of outpatient treatment. Research shows that PHPs greatly reduces symptoms of substance use disorders and mental health conditions at less cost than inpatient or residential settings.
As a result, an increasing number of partial hospitalization programs have been developed across the country to meet the demand for treatment. Partial hospitalization, which offers access to acute medical and mental health services in a compressed time frame, is particularly well-suited for managing co-occurring disorders, or two conditions that occur at the same time.
Those who are likely to thrive in a partial hospitalization setting include patients who have completed medical detox and inpatient care and are both willing and able to fully engage in therapy.
What Is Partial Hospitalization?
Most PHPs offer amenities that have at least some similarity to inpatient treatment. But exactly what is partial hospitalization, and how does a PHP lead to positive treatment outcomes?
One way to formulate a partial hospitalization definition is to understand the differences between PHP and its inpatient and outpatient treatment counterparts. Partial hospitalization programs consist of short-term, intensive treatment that has less acuity than inpatient treatment, but offers more services and a higher level of care than outpatient treatment.
During most partial hospitalization programs, patients are not required to stay overnight, but the program has at least six hours of therapeutic program activities from five to seven days per week. However, program requirements vary.
Activities in a PHP usually include:
Medical support
Mental health counseling
Several types of therapy, including traditional and holistic options
Relapse prevention planning
Education about mental health conditions
Other psycho-educational activities
Access to indoor and outdoor amenities, as medically appropriate
Partial hospitalization can itself be a starting point for recovery processes but is usually a direct segue from inpatient hospitalization. Since PHP is often the first treatment after inpatient, it is an integral aspect of establishing healthy habits for sobriety.
How Partial Hospitalization Works
The PHP model of treatment became widely popular in the 1990s due to its effectiveness. A growing body of research shows that partial hospitalization programs reduce symptoms associated with addiction and mental health conditions.
Typically, partial hospitalization programs are offered as a step-down program after completion of inpatient hospitalization or residential treatment. These programs allow patients to reintegrate into the world outside of the protective structure of acute inpatient care. However, PHPs are still able to offer high-level services and therapeutic programming on a relatively short-term basis.
In PHP, clients are usually physically and psychologically stable and do not need inpatient hospitalization. Clients participate in activities several times per day. These activities consist primarily of individual and group therapy sessions designed to improve a patient's self-confidence, decision-making skills, and communication abilities. Nurses provide continuous assessment and education about medication, and patients have regular access to both medical and psychiatric care.
Planning for treatment in a PHP usually starts during the preceding inpatient or residential stay. Program administrators help patients understand the structure of the program and help ensure that clients know exactly which costs will be covered and by whom.
Services Offered in PHP
Partial hospitalization programs usually offer a variety of services, including:
Evaluation and treatment of drug and alcohol addiction
Evaluation and treatment of co-existing mental health conditions
Individual, group and family therapy
Medication-assisted treatment, if necessary
Nutritional and dietary counseling
Support and mutual-help groups, such as 12-step-based groups
Exercise, recreational and activities therapy
Benefits of Partial Hospitalization Programs
Since PHPs bridge the space between inpatient hospitalization and outpatient treatment, the benefits of partial hospitalization programs feature elements common to both forms of treatment:
Structured, intensive therapy
Expanded access to medical care
High access to mental health care
Regular meetings
Additional benefits of PHPs include:
Program hours: The hours of partial hospitalization are often similar to those of office-based employment, which is by design. Keeping the hours of partial hospitalization similar to what would be expected of a day at the office helps clients transition back into working hours and helps them solidify their understanding of how much work sobriety requires.
Structured daytime treatment schedule: The schedule underscores the importance of a PHP to the recovery efforts of someone who is in early sobriety and serves as a reminder that learning the skills of sobriety must be a top priority.
Better chance at life-long sobriety: People who participate in PHPs as a continuum of rehab programs, like starting with detox and transitioning to inpatient and then a PHP, typically have stronger recoveries than people who participate in only one program.
PHP for Co-Occurring Mental Health Disorders
When a drug or alcohol addiction is accompanied by a mental health condition, it intensifies the need for treatment and services. Without treatment, the presence of co-occurring addiction and mental health conditions result in worse outcomes. With treatment, both conditions display a disproportionate amount of improvement compared to those who have either a mental health condition or an addiction by itself.
Partial hospitalization programs are particularly well-suited to meet the needs of clients with co-occurring mental health conditions. It takes time and expertise to understand how addiction and mental health conditions interact, and what effect treatment has on the outcomes of these conditions.
At The Recovery Village, medical professionals and psychiatric care providers are well-versed in co-occurring disorders treatment and understand its impact on a person's ability to engage in a full recovery effort.
Closely related to co-occurring disorders treatment is the collaborative care model, where acute and chronic medical needs are addressed in conjunction with treatment for substance use disorders and mental health treatment. This integrative approach allows patients to be treated holistically in settings that offer access to treatment of medical, psychiatric and addictive conditions. Partial hospitalization provides access to all these forms of treatment and thus is equipped to handle complex situations.
Are You a Good Candidate for PHP?
The candidates who are most likely to best utilize partial hospitalization programs are:
Those who demonstrate the desire and capacity to actively participate in therapy
Patients who have completed medical detox
Patients who are transitioning from residential treatment or from inpatient hospitalization
Those with stability in housing, social support and community
If you are seeking treatment for addiction or a mental health condition, or both, it is important to know whether or not PHP is the optimal level of treatment. Patients are most likely to effectively utilize a partial hospitalization program if they:
Need intensive therapy, but do not meet criteria for inpatient hospitalization
Require medical follow-up, without acute medical treatment needs
Have a co-occurring addiction and mental health condition
Desire an effective transition from the structure of inpatient or residential treatment to outpatient therapy
How Much Does Partial Hospitalization Cost?
As a rule, the more intensive the rehab program is, the higher the cost of treatment. Partial hospitalization programs represent a lower acuity setting than inpatient or residential treatment, and thus the cost of PHP is lower. However, because partial hospitalization provides access to high-level medical care and mental health treatment, its costs are higher than that of outpatient programs.
One of the primary reasons why partial hospitalization programs have become increasingly popular with patients is because PHP is a cost-effective option for addiction treatment. However, the cost of a PHP depends on factors like:
The rehab center offering the PHP (e.g., a luxury facility will charge more than a clinic)
The location of the facility (e.g., rehab costs may vary by state)
The details, amenities and activities of the program
Whether a client has health insurance
Whether a client is pursuing a PHP only or is transitioning from inpatient to a PHP
To understand how much a PHP will cost, a person can:
Find Partial Hospitalization Programs Near Me
Since partial hospitalization programs have increased in popularity in the last 20 years, you may readily locate PHPs. To begin your search for a PHP, you can:
However, it is important to understand if the partial hospitalization programs you find are an appropriate fit for your needs. So, when you type in "Partial hospitalization program near me," into a search engine and sift through the results, it may be helpful to have an evaluation checklist.
To find the best PHP near you, items to verify include:
Is the partial hospitalization program fully licensed by your state?
Does the program offer immediate access to mental health care?
Does the program offer access to acute medical services?
How often would I be able to see a psychiatrist?
Does the facility offer outpatient detox for mild-to-moderate withdrawal symptoms?
Is medication-assisted treatment with suboxone, naltrexone or other medications available?
Does the program offer individual, family and group therapy?
Does the program offer structural support such as 12-step groups, relapse prevention modules?
Can the program produce data that demonstrates its effectiveness?
Which insurances cover the cost of the program?
What percentage of the program cost is covered by insurance?
Are payment plans available?
Partial Hospitalization Programs at The Recovery Village
At The Recovery Village, our partial hospitalization program is most often utilized as a step down from being in the intense, 24-hour environment of inpatient or residential treatment. Compared to the more acute types of treatment, in a PHP, many of the same services and amenities may be available in a more compressed time frame.
Partial hospitalization programs at The Recovery Village offer these services:
Comprehensive evaluation and treatment planning
Continued medical support
Mental health counseling
Medication management, if necessary
Individual, group and family therapy
Access to amenities as medically appropriate
Progress reviews on treatment goals
Recreational therapy options
Options to transition to intensive outpatient or outpatient programming
The Recovery Village offers many different levels of treatment for addiction and mental health care. To ensure that you are connected to the program that meets your needs, our staff will take time to understand the history of your condition, as well as the outcome of your past efforts at treatment. We will assess for the presence of co-occurring conditions, as well as an initial assessment on whether you are likely to need medical detoxification. We will help you find the best fit for you.
If you believe that you could benefit from a PHP, The Recovery Village could help. The call is free and confidential, and there is no obligation to you. Get in touch with us today and learn more about this opportunity to start your recovery journey.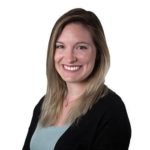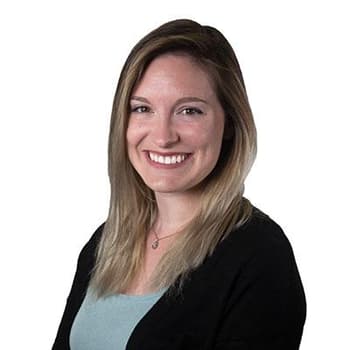 Editor – Camille Renzoni
Cami Renzoni is a creative writer and editor for The Recovery Village. As an advocate for behavioral health, Cami is certified in mental health first aid and encourages people who face substance use disorders to ask for the help they deserve.
Read more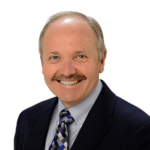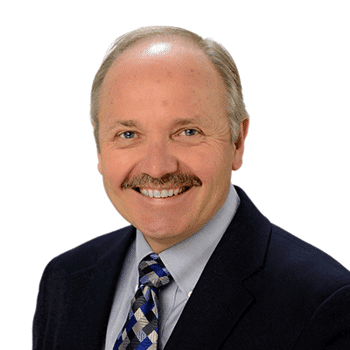 Medically Reviewed By – Dr. Kevin Wandler, MD
Kevin Wandler holds multiple positions at Advanced Recovery Systems. In addition to being the founding and chief medical director at Advanced Recovery Systems, he is also the medical director at The Recovery Village Ridgefield and at The Recovery Village Palmer Lake.
Read more
Medical Disclaimer
The Recovery Village aims to improve the quality of life for people struggling with substance use or mental health disorder with fact-based content about the nature of behavioral health conditions, treatment options and their related outcomes. We publish material that is researched, cited, edited and reviewed by licensed medical professionals. The information we provide is not intended to be a substitute for professional medical advice, diagnosis or treatment. It should not be used in place of the advice of your physician or other qualified healthcare providers.