What Is Wellbutrin (Bupropion)?
Wellbutrin, also known by its generic name bupropion, is a medication prescribed to people for depression as well as depression linked to bipolar disorder. Bupropion can also be used to help patients quit smoking and alleviate the depressive effects of seasonal affective disorder (SAD).
Like many types of medications, bupropion has the potential to produce common side effects. These include:
Agitation
Dry mouth
Insomnia
Headache
Nausea or vomiting
Constipation
Tremor
Tell your doctor if these side effects persist or get worse or if you begin to show signs of more serious side effects, which can include serious mood swings and seizures in some people. If you experience a seizure while taking bupropion, stop taking the medication immediately and seek medical attention right away.
Wellbutrin Withdrawal and Detox
If you are thinking about discontinuing your Wellbutrin treatment, talk to your doctor about gradually tapering off your dose over time. Bupropion should never be stopped cold turkey unless your doctor instructs you to do so. Gradually taking less and less Wellbutrin gives the body time to respond to smaller amounts of the medication. Tapering over a longer period of time will also reduce the potential for serious withdrawal symptoms. Lowering your bupropion dose should be done only under your doctor's supervision.
Side Effects of Stopping Wellbutrin Cold Turkey
The main side effect of stopping bupropion cold turkey is withdrawal symptoms. When you take a drug like bupropion on a regular basis, your brain and body become used to the drug and rely on its presence to function normally. As such, if you suddenly quit, your body may struggle to adjust to the drug no longer being present in the system. Withdrawal symptoms can start within a few days of quitting bupropion. However, Wellbutrin withdrawal is comparatively rare for people who stop taking the drug, as the drug is not strongly linked to withdrawal symptoms.
How To Wean Off Wellbutrin Safely
The best way to safely wean off Wellbutrin is to talk to your doctor before stopping the drug. Depending on the Wellbutrin dosage you take, you may or may not need to taper the drug, or slowly reducing your dose over time before stopping it. The drug's package labeling states that higher doses of the drug, such as 300 mg or higher, should be tapered before stopping the drug. In these cases, the drug's dose should be lowered to 150 mg daily for two weeks before the drug is stopped. Lower doses of the drug may not need to be tapered.
What Are Common Wellbutrin Withdrawal Symptoms?
Wellbutrin withdrawal symptoms include:
Irritability
Anxiety
Trouble sleeping
Headache
Aches and pains
Wellbutrin Withdrawal Timeline and Symptom Durations
The amount of time one experiences Wellbutrin withdrawal symptoms may vary from person to person. Many people do not experience withdrawal symptoms at all when stopping bupropion, as the drug is not strongly linked to withdrawal. As a result, there is little information about how long it takes Wellbutrin withdrawal to resolve in those who do experience withdrawal symptoms. In some cases, the person in withdrawal is started back on bupropion and is then gently weaned off the drug over time to avoid withdrawal symptoms.
Managing Withdrawal Symptoms of Wellbutrin
Although Wellbutrin withdrawal symptoms are not life-threatening, they can still be unpleasant. If you are having difficulty managing Wellbutrin withdrawal symptoms, you should talk to your doctor. They may be able to recommend treatments to ease your Wellbutrin withdrawal symptoms, such as an analgesic for aches and pains.
Wellbutrin Medications and Detox
Be sure to keep a list of your medications, as well as nonprescription drugs and herbal products, so you can talk to your doctor about how Wellbutrin may interact with them. Taking bupropion with other medications may increase your risk of certain side effects.
Some medications that may interact with Wellbutrin include commonly abused medications and substances like:
Bupropion also has the potential to interfere with some medical or laboratory tests and cause false results, including urine screening for amphetamines. Be sure to let all your doctors and any appropriate laboratory personnel know that you are taking Wellbutrin.
How To Choose a Wellbutrin Center
Although experts think Wellbutrin addiction is rare, quitting the drug can be problematic if you experience withdrawal symptoms when you try to stop. This is especially true if you have underlying mental health disorders for which you take Wellbutrin or if you combine the drug with other substances. If you struggle with Wellbutrin, with or without other substances, your doctor may recommend a professional detox center to help. At The Recovery Village, we customize your recovery plan from detox to wean you off Wellbutrin to rehab options to help keep you off the drug. Don't wait: contact us today to see how we can help.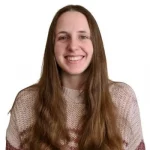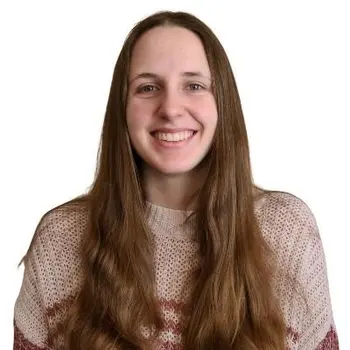 By – Abby Doty
Abby Doty graduated from Hamline University in 2021 with a Bachelor's in English and Psychology. She has written and edited creative and literary work as well as academic pieces focused primarily on psychology and mental health.
Read more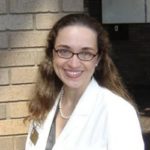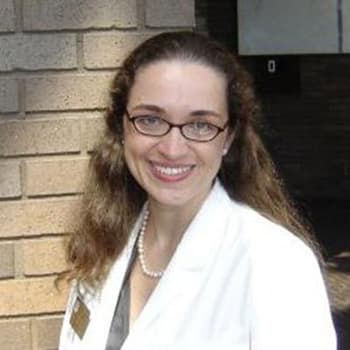 By – Dr. Jessica Pyhtila, PharmD
Dr. Jessica Pyhtila is a Clinical Pharmacy Specialist based in Baltimore, Maryland with practice sites in inpatient palliative care and outpatient primary care at the Department of Veteran Affairs.
Read more
Sources
---
Drugs.com. "

Medical Disclaimer

The Recovery Village aims to improve the quality of life for people struggling with substance use or mental health disorder with fact-based content about the nature of behavioral health conditions, treatment options and their related outcomes. We publish material that is researched, cited, edited and reviewed by licensed medical professionals. The information we provide is not intended to be a substitute for professional medical advice, diagnosis or treatment. It should not be used in place of the advice of your physician or other qualified healthcare providers.