Trazodone doses can vary widely depending on what it is prescribed to treat, with conditions like depression requiring much higher doses than issues like insomnia.
Trazodone is a medication that is FDA-approved for depression treatment. However, it can also be prescribed off-label to treat problems like insomnia and anxiety. Trazodone has a wide dosing range, so there are many different dosages people take when they are prescribed the drug. In the United States, it is only available as a short-acting drug and generic prescription. In Canada, however, it is also available as a long-acting drug under the brand name Oleptro, although this formulation has been discontinued in the United States.
Article at a Glance:
Trazodone is an antidepressant that is FDA-approved for depression.
Off-label uses for trazodone are common and include insomnia and anxiety.
Because trazodone is not a controlled substance, some doctors consider it safer than other alternatives for insomnia and anxiety.
Trazodone Dosage Information
Trazodone is available as an oral tablet in several dosages. The tablets can be split to get a lower dose when needed; for example, someone may split a 50 mg tab to get a 25 mg dose.
Physicians usually start patients on the lowest effective dose, increasing the dose as needed.
Trazodone Dosage Forms and Strengths
Trazodone comes as a short-acting oral tablet in the United States and is not commercially available in other dosage forms. The lowest tablet strength is 50 mg, while higher strengths include 100 mg, 150 mg and 300 mg tablets.
In Canada, trazodone is also available as a long-acting oral tablet under the brand name Oleptro and comes in doses of 150 mg and 300 mg.
Trazodone Max Dose
The max dose of trazodone that should be prescribed is 400 mg daily. The exception is if a person is in the hospital, at which point the max dose is 600 mg daily. Some people, however, may need lower trazodone doses. This is true for people who:
Have severe kidney problems
Have severe liver problems
Take drugs that slow trazodone's elimination in the body, such as ketoconazole. Trazodone is broken down by the liver enzyme CYP3A4. People who take drugs that interfere with CYP3A4 may have a lower max dose of trazodone.
Take other drugs that impact serotonin in the body, such as antidepressants. Taking too high of a trazodone dose while using other drugs that raise serotonin levels can put you at risk of a potentially fatal condition called serotonin syndrome.
Trazodone Dosage by Weight
A person's weight does not affect their trazodone dose. Instead, doses are individualized based on how well a person responds to the drug. Typically, drugs that need to be dose-adjusted by weight tend to be stored in fatty tissues in the body. As trazodone does not accumulate in fatty tissue, it does not need to be dosed by weight.
Lethal Dose of Trazodone
Trazodone doses over 400 mg daily should be avoided because of the risk of side effects. Trazodone is considered relatively safe, and fatal overdoses are rare. However, several deaths due to trazodone overdose have been reported among people with a blood level over 9 mg/liter. For comparison, most people who take trazodone will have blood levels around 2 mg/liter. 
Symptoms of a trazodone overdose include:
Abnormal heart rhythm
Breathing problems
In males, an erection that will not go away
Coma
A trazodone overdose, although extremely rare, is a medical emergency. Call 911 immediately if you suspect one.
Trazodone for Depression
Although trazodone is only FDA-approved for depression, it is rarely prescribed for that reason. Selective-serotonin reuptake inhibitors (SSRIs) like sertraline (Zoloft), escitalopram (Lexapro) and fluoxetine (Prozac) are more common and are generally considered some of the gold standards for depression treatment. Trazodone is more popular as an off-label drug for other medical issues, such as insomnia.
When someone starts taking a medication like trazodone for depression, it can take several weeks for the drug's full effectiveness to begin. For the treatment of depression, trazodone may start to help improve symptoms in one to two weeks. The maximum effects may take anywhere from four to six weeks to show. If you have been taking trazodone for depression without improvement after this time, it is important to tell your doctor.
Trazodone Dosage for Depression
Compared to when it's used off-label for other conditions, trazodone for depression treatment typically requires higher doses. The starting dose of trazodone for depression is 150 mg daily. It can then be increased to a max dose of 600 mg daily, which may be split across multiple doses during the day.
In Canada, a long-acting formulation of trazodone sold under the brand name Oleptro is available. This formulation is only used for depression, and the starting dose is 150 mg daily with a max dose of 375 mg daily.
Because trazodone is used at high doses in depression, it is important not to stop the drug cold turkey. Instead, if you are stopping trazodone, your dose should be slowly tapered over two to four weeks to avoid withdrawal symptoms.
Trazodone for Anxiety
Trazodone is not FDA-approved for anxiety, but it can be prescribed off-label for this reason. However, first-line anxiety treatments — including other antidepressants — are more likely to be used first. Trazodone is believed to help with anxiety because it influences neurotransmitters that are linked to excitability, such as serotonin, noradrenaline, dopamine, acetylcholine and histamine.
Trazodone Dosage for Anxiety
To treat anxiety, trazodone can be taken at a dose of 50 mg to 100 mg, two to three times daily. The total daily dosage should not exceed 400 mg.
Related Topic: Moderate anxiety treatment
Trazodone for Sleep
When trazodone is used to treat a condition like depression, the drowsiness side effect can be problematic. However, this side effect is what causes trazodone to be prescribed for insomnia. That said, sleep medicine doctors do not recommend it for insomnia treatment due to unclear evidence of its effectiveness. Regardless, trazodone is a popular drug for sleep due to its reputation as a safer alternative to other sleep medications; unlike trazodone, many of these other medications are controlled substances.
Trazodone Dosage for Sleep
When prescribed for sleep, trazodone can be taken at several doses:
The starting dose is usually 50 mg to 100 mg dose at bedtime.
If needed, the dose can be increased to up to 200 mg at bedtime.
Those with both depression and sleep problems may need a higher dose in some cases — up to 300 mg at bedtime.
Off-Label Trazodone Uses and Dosage
Although trazodone is only FDA-approved for depression treatment, the drug is often prescribed for off-label conditions. Insomnia is by far the most common reason for off-label trazodone use, representing almost 55% of off-label trazodone prescriptions. Some off-label conditions and sample doses include:
Insomnia, at a dose of 25 mg to 100 mg before bedtime
Aggression, at a starting dose of 50 mg every 12 hours
Agitation, at a dose of 12.5 mg daily
Cocaine withdrawal, at a dose of 150 mg to 200 mg daily
Alcohol withdrawal, at a dose of 100 mg to 600 mg daily
Migraine prevention, at a dose of 100 mg daily
Nightmares from post-traumatic stress disorder, at a dose of 50 mg to 200 mg before bedtime
Trazodone Dosage for Elderly
Because of trazodone's good safety profile, the drug is commonly prescribed to older adults. This is especially true when used for insomnia, as the elderly are more than twice as likely to suffer from insomnia than younger adults. Older adults respond as well to trazodone as younger adults and can generally use the same doses. However, older adults should generally start with lower doses of trazodone, such as 12.5 mg daily, and have their dose increased in 12.5 mg increments.
Trazodone for Sundowning
Sundowning is a common phenomenon with dementia, a condition that overwhelmingly impacts the elderly. Sundowning refers to the common worsening of dementia symptoms in the late afternoon and evening, and it gets its name from this time of day.
Unfortunately, no FDA-approved medications exist for sundowning. Doctors often prescribe other medications, including antidepressants like trazodone, to help control sundowning. Trazodone may help to control sundowning in several ways, including:
Improved sleep
Mild sedation, which can help manage aggression and irritability sometimes linked to sundowning
Improvement in agitation
Other FAQs About Taking Trazodone
Can You Take Trazodone Daily?
You can take trazodone every day. For some medical conditions, such as depression, you should take trazodone on a daily basis to manage your low mood. However, in some cases, trazodone may be prescribed on an as-needed basis. An example is when trazodone is prescribed off-label for sleep: your doctor may instruct you to only take the medication if you are having trouble falling asleep.
How Long Does Trazodone Take To Work?
Trazodone starts working within one to two hours when used on an as-needed basis for sleep. This is because its peak level in your blood occurs during that time frame. When taken for depression, trazodone's effects start to kick in within one week, with peak effects occurring within two to four weeks.
Can You Take Trazodone as Needed?
You may be able to take trazodone as needed, but it depends on why you are taking the drug. If you are taking the drug for sleep, you may be able to take it as needed when you have trouble sleeping. However, if you take trazodone for depression, you should take the drug every day instead of using it on an as-needed basis. This is because it can take much longer for the drug to start working for depression than for insomnia.
Is Trazodone Addictive for Sleep?
Trazodone is not a controlled substance, meaning it is not considered to be an addictive medication. Experts have extensively studied trazodone and found that it does not have an abuse potential on its own.
That said, when you take trazodone on a regular basis over the long term, your body becomes used to having the drug around and adapts accordingly. This is called physical dependence and is different from addiction. It means that if you suddenly stop taking trazodone, you may experience withdrawal symptoms.
Find the Help You Need
Although trazodone is not a controlled substance, it is still possible to become dependent on it. If you struggle with taking too much trazodone and are unable to stop, The Recovery Village can help. Contact our experts today to learn more about treatment plans that can work well for your situation.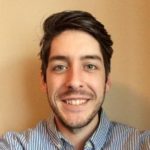 Editor – Jonathan Strum
Jonathan Strum graduated from the University of Nebraska Omaha with a Bachelor's in Communication in 2017 and has been writing professionally ever since.
Read more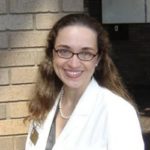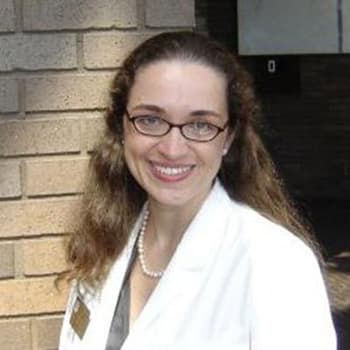 Medically Reviewed By – Dr. Jessica Pyhtila, PharmD
Dr. Jessica Pyhtila is a Clinical Pharmacy Specialist based in Baltimore, Maryland with practice sites in inpatient palliative care and outpatient primary care at the Department of Veteran Affairs.
Read more
Sources
---
U.S. National Library of Medicine. "Trazodone">Trazodone." DailyMed, June 29, 2021. Accessed May 26, 2022.
Sateia, Michael J.; Buysse, Daniel J.; Krystal, Andrew D.; et al. "Clinical Practice Guideline for the Phar[…]ice Guideline." Journal of Clinical Sleep Medicine, February 15, 2017. Accessed May 26, 2022.
Shin, Justin J.; Saadabadi, Abdolreza. "Trazodone">Trazodone." StatPearls, May 22, 2022. Accessed May 26, 2022.
Gelenberg, Alan J.; Freeman, Marlene P.; Markowitz, John C.; et al. "Practice Guideline for the Treatment of […]sive Disorder." American Psychiatric Association, October 2010. Accessed May 26, 2022.
Barras, Michael; Legg, Amy. "Drug dosing in obese adults">." Australian Prescriber, October 2017. Accessed May 26, 2022.
Goeringer, K.E,  Raymon, L, Logan, B.K. "Postmortem forensic toxicology of trazod[…] of trazodone." Journal of Forensic Sciences, July 2000. Accessed May 26, 2022.
Drugs.com. "Oleptro">Oleptro." May 24, 2021. Accessed May 26, 2022.
Drugs.com. "Trazodone">Trazodone." March 17, 2022. Accessed May 26, 2022.
Rush, C.R., Baker, R.W., Wright, K. "Acute behavioral effects and abuse poten[…]lam in humans." Psychopharmacology, June 1999. Accessed May 26, 2022.
Medscape. "Trazodone">Trazodone." Accessed May 26, 2022.
Patel, Dhaval; Steinberg, Joel; Patel, Pragnesh. "Insomnia in the Elderly: A Review">." Journal of Clinical Sleep Medicine, June 15, 2018. Accessed May 26, 2022.
Vijay, Aishwarya; Becker, Jessica E.; Ross, Joseph S. "Patterns and predictors of off-label pre[…]hiatric drugs." PLOS One, July 19, 2018. Accessed May 26, 2022.
Ashford, John Wesson. "Treatment of Alzheimer's Disease: Traz[…]re Directions." Journal of Alzheimer's Disease, February 12, 2019. Accessed May 26, 2022.
Medical Disclaimer
The Recovery Village aims to improve the quality of life for people struggling with substance use or mental health disorder with fact-based content about the nature of behavioral health conditions, treatment options and their related outcomes. We publish material that is researched, cited, edited and reviewed by licensed medical professionals. The information we provide is not intended to be a substitute for professional medical advice, diagnosis or treatment. It should not be used in place of the advice of your physician or other qualified healthcare providers.