Understand more about porn addiction by learning its definition, causes, signs and symptoms, associated controversies, and effects.
Despite differing opinions regarding whether porn addiction is a diagnosable psychiatric condition or simply a public health issue, it is a growing concern in America and around the world. About 40 million Americans visit porn websites on a regular basis and a third of all internet downloads in the U.S. are related to porn. Despite risks of job loss or legal problems, millions of people access porn at work every year.
As with drugs, some people use porn for the first time just out of curiosity and do not progress to regular use. Many turn to porn during periods of increased stress and stop when their stress levels go back to normal. For other people, these behaviors can evolve into an addiction to porn.
Article at a Glance:
Porn addiction involves compulsive behavior patterns despite the negative outcomes.
Compulsive porn viewing (110 minutes per week) can interfere with daily functioning and relationships.
Symptoms of porn addiction are difficulty controlling porn use and using porn in situations involving physical dangers.
People addicted to porn often struggle with alcohol, depression and anxiety.
CBT, acceptance and commitment therapy, DBT and psychodynamic therapy are used to treat porn addiction.
What Is Porn Addiction?
Porn addiction is a process addiction or behavioral addiction. These addictions are compulsive behavior patterns in which a person repeatedly engages in an activity despite the negative impact that follow from it. The repetitive behaviors associated with process addictions typically escalate over time in a way that resembles a substance use disorder.
Like other process addictions, porn addiction has provoked some skepticism in the mental health community. Some experts proposed adding it to the fifth edition of the DSM-5 as a subtype of hypersexual disorder, but DSM reviewers ultimately excluded it from the manual due to a lack of evidence supporting its inclusion.
Currently, the only process addiction in the DSM is a gambling disorder. However, porn addiction can be treated even without a formal diagnosis or insurance billing code. While clinicians cannot formally diagnose porn addiction using the DSM, they can use similarities between it and other DSM disorders to develop a treatment plan for a porn addiction.
Depending on its effect to a person's life, a mental health expert may treat porn addiction as a sexual dysfunction, an impulse control disorder or a non-substance-related addictive disorder. Talk therapy can be used to help people explore the effects of their porn use and learn how to respond to their triggers to use porn.

Types of Porn Viewers
There are three types of porn users. One type represents healthy porn use, but the other two groups experience sexual dysfunction associated with their porn habits.
Recreational Viewers
Recreational viewers are those who have healthy porn habits. According to recent studies, recreational viewers comprise 75.5% of those who watch porn. The average recreational viewer watches 24 minutes of porn each week. Many viewers of this type are females or partnered people.
Recreational viewing occurs in moderation and does not hinder one's sex life or cause problems in relationships. With recreational viewing, the habit of watching porn is enjoyable and does not cause any distress. A recreational viewer is able to enjoy porn on occasion without viewing it compulsively or giving up other interests. For recreational users, porn may serve as an occasional form of entertainment or be watched from time to time with their partners to enhance their sex lives.
Highly Distressed Non-Compulsive Viewers
The second type of porn viewer is the highly distressed non-compulsive viewer. According to the research, 12.7% of those who watch porn belong to this category. These people are less involved in their porn habit and only watch an average of 17 minutes per week, but their pornography use is unhealthy and troubling to them.
Highly distressed porn viewers tend to be single and may use pornography to improve their self-esteem. For people in this group, porn may provide a form of self-soothing for unsatisfying sex lives or a lack of romance.
Compulsive Porn Viewers
Compulsive porn-watching is the third category of porn consumers. Like the distressed group, compulsive watching does not represent a healthy form of porn use. The research shows that 11.8% of those who use porn are compulsive viewers, and the majority of them are men.
When someone views porn compulsively, it can begin to interfere with relationships and daily functioning. Compulsive viewers may give up other activities in their lives because they feel compelled to watch porn and are unable to stop. People in the compulsive category watch an average of 110 minutes of porn per week.
Compulsive porn-viewing can become a porn addiction for some people. One study with college students found that 10.3% of them met the criteria for a cybersex addiction, and the majority of those who met the criteria were male.
Signs and Symptoms of Pornography Addiction
What is porn addiction, then? It can help to understand how substance addiction is defined. While there is no diagnosis of "substance addiction" in the DSM, a person can be diagnosed with a substance use disorder when they meet two or more of the following criteria:
A person uses drugs or alcohol in large amounts or over a longer period of time than needed.
The person feels an ongoing desire to stop, reduce, or control their use of drugs or alcohol.
A person spends a great deal of time to obtain drugs or alcohol or recover from them.
The person using a substance feels strong cravings to use it that requires a significant effort to resist.
A person continues to use a substance despite its negative effects on their work, home life or physical health.
Similar criteria can be used to informally diagnose a person with a porn addiction. Using this model, porn addiction symptoms can include:
Using porn in greater amounts or over long periods of time
Trying to stop using porn and not being able to
Having difficulty controlling porn use
Using porn in situations that impose physical risks
Continuing to use porn despite negative effects on work or relationships.
A simple definition of a pornography use disorder is any use of porn that causes a negative impact on a person's life. Some of the earliest signs of porn addiction are continued use of porn despite the unpleasant feelings or negative impacts it causes. For example, a person with a porn addiction might use porn at work, get caught, lose their job but continue using it afterward, even at a new job.
People who are addicted to porn may not have suffered external impacts, but might feel shame or anxiety about their porn use. In fact, inner moral or religious conflict about porn use is one of the most common reasons for someone to seek help for porn addiction. Clinicians often use perceived addiction to decide whether a person needs counseling for problems related to porn use.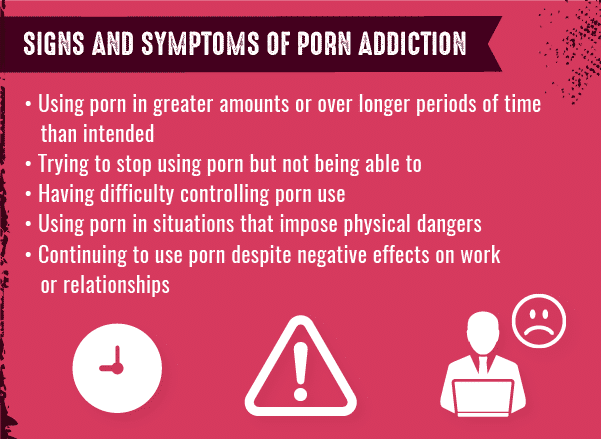 What Causes Porn Addiction?
Like any other addiction, the causes of porn addiction can be mental or physical. Some people use porn to cope with undiagnosed or untreated mental health conditions. People who have suffered sexual abuse or assault can use porn to explore sexual feelings they do not feel safe to talk about or pursue with others. People who have become isolated due to symptoms of anxiety or depression may use porn to counter that loneliness and isolation.
Related Topic: Pornography and depression
When people use porn to try to cope with unresolved trauma or other psychological pain, they are at an increased risk of establishing a pattern of regular porn use. People who have suffered trauma often learn to dissociate from emotions and memories related to the trauma. Porn use can become a way to prolong or intensify these states.
Research suggests that what causes porn addiction is similar to what causes substance addiction. Reward pathways in the brain that release or respond to dopamine can become thrown off after regular porn use. This occurs because porn triggers exaggerated versions of natural events.
In other words, porn can trigger a flood of dopamine in excess of what a person might feel from sex. Physically, what causes addiction to porn is the repeated pursuit of this state of arousal in combination with avoidance of the negative states that follow.
Effects of Porn Addiction
The impact of porn addiction can be severe. One of the most common reasons that people seek treatment for porn use disorders is the impact of porn use on their intimate relationships.
Frequent porn use can lower relationship quality in many different ways. For example, it can make it more difficult for men to experience arousal in response to sexual stimuli other than porn. It can also cause couples to experience a steady decline in sexual and other kinds of intimacy. Using porn significantly increases the risk of infidelity and loss of long-term relationships. Additional effects of porn addiction can include money problems and job loss.
Porn Viewing Habits and Correlation with Sexual Satisfaction
Porn and sexual satisfaction are related, according to research. Recreational users, who demonstrate healthy porn-viewing habits, are more satisfied sexually and less compulsive. They also demonstrate less sexual dysfunction and avoidance. Highly distressed non-compulsive users, on the other hand, demonstrate less sexual satisfaction and more dysfunction and avoidance.
While less dysfunctional in their sex habits, compulsive porn users are more compulsive, more avoidant and less satisfied with their sex lives. Compulsive porn viewing has a clear negative impact on sexual satisfaction.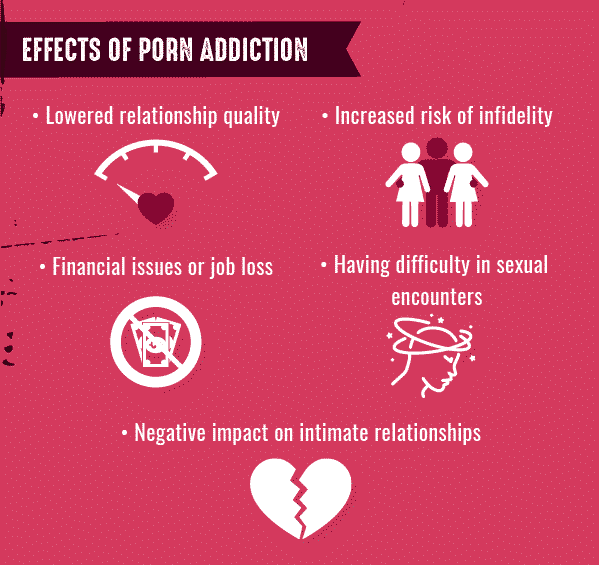 Porn Addiction Statistics
Porn addiction statistics show that porn use is a major public health concern. About 25% of internet search queries, or 68 million searches per day, are related to porn and 35% of all internet downloads are related to porn. About a third of porn viewers are women.
The Kinsey Institute found that 9% of pornography users had tried and failed to stop using porn. One survey showed that almost half of American families said porn use was a problem in their homes. Over half of the people who self-identify as sex addicts suffer serious money problems and almost half lose their spouses. Nearly a third lose their jobs over their compulsive sexual behavior.
Porn Addiction and Co-Occurring Disorders
Because porn addiction is not a formal clinical diagnosis, it has not been included in many studies. However, existing research on behavioral addictions and substance use disorders shows that 64% of people with compulsive sexual behavior and 38% of people with internet addiction have a co-occurring drug or alcohol use disorder at some point in their life.
Rates of co-occurring porn addiction and alcohol use disorders may be especially high, since alcohol is frequently used to lower sexual inhibitions. People can use a wide variety of drugs to intensify the dopamine surge porn causes or to reduce feelings of shame that arise when they use porn. This puts people with porn addictions at high risk of developing other use disorders.
People who are addicted to porn often struggle with depression and anxiety after using porn. This can lead to chemical imbalances in the brain that can cause withdrawal symptoms. Feelings of guilt, shame or moral conflict over porn use can also trigger anxious thoughts and negative mood states.
Myths About Porn Addiction
Greater awareness of the myths and facts of porn addiction is important for learning to recognize the condition and help people who have this condition receive the right treatment.
Myth 1: Porn Addiction Isn't Real
Fact: Porn addiction is a real condition with real consequences. Whether or not it is an official or recognized condition, there is no question that porn addiction is a major problem with devastating effects. The majority of experts agree that excessive porn use harms relationships. Many mental health professionals treat an increasing amount of cases of compulsive porn use. Doctors and scientists are still debating whether porn addiction truly is a disease in its own right. Currently, porn addiction is not officially classified as a disorder by the American Psychiatric Association or other medical agencies. However, recent research into problematic porn use and other addictive behaviors is changing how psychologists view these types of conditions. The idea that addiction doesn't need to involve drugs, alcohol or other substances is becoming more mainstream. Recently, the World Health Organization recognized compulsive sexual behavior disorder in its International Classification of Diseases, so porn addiction may be officially recognized soon.
Myth 2: Porn Addiction Only Affects the Consumer
Fact: Porn addiction also affects people close to the consumer. The primary person affected by porn addiction is, of course, the person who is addicted. However, the problems caused by such compulsive behavior permeates into their relationships with others. People in a romantic relationship with the porn consumer, especially a long-term committed relationship like a marriage, are affected the most. Other family members may be impacted as well, and even friends and colleagues may be affected indirectly. Therapists agree that excessive porn use harms romantic partnerships. Partners of porn consumers feel less happy the more their partner watches porn. They often have self-esteem issues. Part of this is because people who watch more porn tend to have higher expectations of sex and sexual partners, and so become less interested or even disappointed in their real-life partner. There are several less obvious ways the effects of porn addiction reach others:
Myth 3: Only Men Become Addicted to Porn
Fact: Men, women and non-binary genders can become addicted to porn. The vast majority of people with porn addictions are men, but men aren't the only ones. Exact numbers are tricky to pin down, but research has found a fair number of women are addicted to porn as well. One survey from Australia estimated that about 4.4% of men and 1.2% of women consider themselves addicted to pornography. The number of women who use porn has been on the rise. Now, approximately one-third (33%) of all internet porn consumers are women, which is up from 14% in 2003. Though still the minority, more porn is being created specifically for women these days. A large amount of content is made to target other demographics now as well, including for LGBTQ+ and gender non-conforming interests.
Myth 4: Excessive Porn Use Causes Erectile Dysfunction
Fact: Excessive porn use can cause sexual performance issues, but does not necessarily lead to erectile dysfunction. Over the past decade or so, there has been a sharp rise in sexual problems among men, particularly those under the age of 40. While other factors are at play, the increasing prevalence of internet pornography and porn addiction is a major contributor. Indeed, research has found that excessive porn use can lead to a variety of sexual problems, including:
Erectile dysfunction (impotence)
Abnormally low libido
Delayed ejaculation
Decreased sexual satisfaction
The most commonly cited sexual problem among young male porn consumers is erectile dysfunction (ED). Today, the prevalence rate of ED among men under the age of 40 has surpassed what the prevalence rate for older men was in the early 2000s. In most cases of ED, there is a physical cause of the problem, which may be from cardiovascular disease, diabetes, nerve problems, low hormones or side effects of medications, for example. However, in about 10% to 20% of cases, the condition stems from a psychological cause. Decreased sexual desire and loss of interest in a sexual partner, caused in part or in whole by excessive porn use, can lead to trouble achieving or maintaining an erection. Adding to this problem is the fact that most teenage boys are exposed to pornography before they become adults. Watching porn can give false impressions and unnaturally high expectations for real-life sexual encounters. This fact is especially true when adolescents start watching porn before they have sex for the first time. As a result, significant numbers of young men experience reduced interest in real-life partners, as well as other sexual problems.
Myth 5: People Addicted to Porn Simply Want More Sex
Fact: People can become addicted to porn regardless of how much sex they are having. A common stereotype of porn consumers is a single man who turns to internet porn to satisfy an unfulfilled desire for sexual contact. Like other stereotypical images, this stereotype is not the case most of the time in reality. Many people with porn addictions are in committed relationships and would otherwise have a satisfying sex life. When a behavior becomes an addiction, people keep participating in it whether they truly want to or not. Many people with a porn addiction wish that they could use porn less than they do. They may have tried to stop but have been unsuccessful. At this point, it has nothing to do with a desire for sex.
Myth 6: Porn Addiction Is Harmless
Fact: Porn addiction harms the consumer, their relationships and others. As with other addictions, porn addiction is not harmless. By definition, addictive behavior is when someone does or thinks about an otherwise normal activity so much that it interferes with their daily activities or otherwise harms their life. Addictive behaviors, such as compulsive porn use, get in the way of relationships, disrupt family dynamics, cause problems at work and can lead to financial hardships. Viewing porn on occasion is usually not a problem, nor is moderate porn use. However, excessive porn use runs the risk of several dangers, including:
Loss of intimacy in romantic relationships
Decreased self-esteem of sexual partners
Sexual difficulties
Loss of productivity at work
Getting fired for visiting porn sites at work
Financial difficulties (from decreased productivity and excessive spending on pornography)
Potentially contributing to illegal or exploitative industries (such as child pornography)
Treatment for Porn Addiction
Fortunately, despite a lack of clinical consensus or widespread acceptance of porn addiction as a diagnostic category, there are many options for porn addiction treatment. The primary method of treatment is therapy. Effective treatment options for porn addiction include CBT, acceptance and commitment therapy, DBT and psychodynamic therapy.
People who struggle with inner conflicts between their faith and their porn use can benefit from faith-based treatment, while people whose porn use is having a negative impact on their relationship with a loved one may benefit from couples counseling. Peer support and 12-step groups can provide additional support.
Porn addiction recovery is possible. The first step toward healing is often realizing that misuse of pornography is not an isolated source of shame, but a widely shared condition and a sign of inner pain in need of healing. Often, porn addiction links with other mental health conditions and with other addictions including substance use disorders. Fortunately, integrated care plans can help people address multiple conditions as part of one path toward recovery.
Get Started: Online Therapy for Addiction and Mental Health
If you struggle with substance use and are concerned that your use of porn has become an addiction, please contact The Recovery Village. A representative can help you explore treatment options at a wide range of facilities and find one that meets your needs.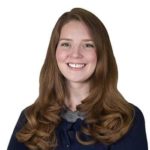 Editor – Renee Deveney
As a contributor for Advanced Recovery Systems, Renee Deveney is passionate about helping people struggling with substance use disorder. With a family history of addiction, Renee is committed to opening up a proactive dialogue about substance use and mental health.
Read more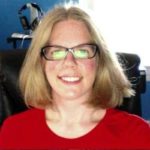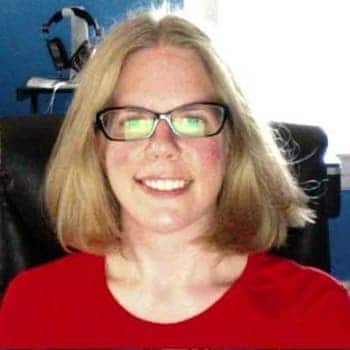 Medically Reviewed By – Stephanie Hairston, MSW
Stephanie Hairston received her Bachelor of Arts degree in Psychology and English from Pomona College and her Master of Social Work degree from New York University.
Read more
Medical Disclaimer
The Recovery Village aims to improve the quality of life for people struggling with substance use or mental health disorder with fact-based content about the nature of behavioral health conditions, treatment options and their related outcomes. We publish material that is researched, cited, edited and reviewed by licensed medical professionals. The information we provide is not intended to be a substitute for professional medical advice, diagnosis or treatment. It should not be used in place of the advice of your physician or other qualified healthcare providers.