If you are thinking about discontinuing Effexor, or if you have encountered withdrawal problems from the medication, it may be time to seek help.
Slowly reducing your Effexor intake with professional help will make it much less likely for you to experience withdrawal symptoms. Never stop taking venlafaxine cold turkey.
Article at a Glance:
It is advised to slowly cut back on Effexor rather than quitting it cold-turkey.
Some withdrawal symptoms of Effexor are agitation, gastrointestinal problems, balance issues, insomnia and fatigue.
Keep up with scheduled doses or a taper schedule to avoid Effexor withdrawal symptoms, or better yet, seek professional detox care.
There are effective recovery plans available for people who are dependent upon Effexor to overcome this addiction.
What Happens if You Stop Taking Effexor?
If you stop taking Effexor after being on the drug for weeks or months, your body is forced to adapt quickly. Effexor causes changes in the neurotransmitters in your brain, specifically norepinephrine and serotonin. Over time, your brain begins to rely on the presence of the drug to function normally. If you suddenly stop Effexor cold turkey without being weaned off the drug, your brain is forced to accommodate the sudden absence of Effexor. As the brain is adapting to a lack of Effexor, withdrawal symptoms can occur. These withdrawal symptoms are primarily due to the drug's impact on the brain's serotonin (5-HT) receptors.
In addition, if you are taking Effexor to treat a mental health condition like depression, stopping the drug can cause your mental health symptoms to worsen. For this reason, it is important to never stop taking Effexor without clearing it with your doctor.
Common Effexor Withdrawal Symptoms
Quitting venlafaxine should only be done under some sort of medical supervision. Consult your doctor if you are thinking about quitting Effexor, as withdrawal symptoms may occur.
Venlafaxine withdrawal symptoms include:
Mental status problems like agitation, anxiety, confusion, low mood and nervousness
Gastrointestinal problems like appetite loss, nausea, vomiting and diarrhea
Physical problems like balance and coordination problems, dizziness, dry mouth, twitching and tremor
Sleep problems like trouble sleeping, nightmares and drowsiness
Other issues like fatigue, flu-like symptoms, headaches, sensory disturbances, sweating and vertigo
Effexor Withdrawal Timeline
Due to venlafaxine's half-life of about five hours, withdrawal symptoms can develop quickly, even after missing just one dose. Half-lives are determined based on the length of time it takes for the body to metabolize one-half of the medication. This means that if you take short-acting venlafaxine, you may start to develop withdrawal symptoms the same day or the next day after your last dose. Similarly, if you miss a dose of long-acting venlafaxine, you may start to develop withdrawal symptoms within a day or two.
Although a venlafaxine withdrawal timeline has not been extensively studied, some people have reported experiencing symptoms within certain time frames. However, it is not clear if they were taking short- or long-acting venlafaxine. Research has found:
Within eight to 12 hours of missing a dose: Withdrawal symptoms begin.
Within 18 hours of missing a dose: Withdrawal symptoms worsen.
Within three days of missing a dose: Withdrawal symptoms begin to improve.
Importantly, withdrawal symptoms can resolve within 24 hours after you start taking venlafaxine again, even if you take a lower dose than before.
How To Avoid Effexor Withdrawal Symptoms
Stay on schedule: If you forget to take your Effexor dose, take the dose as soon as you remember. If it is close to the time for your next dose, skip the dose you missed and resume your usual dosing schedule. Do not double the dose to catch up. If you are out of refills on your Effexor and have run out of medication, ask your pharmacy if they can give you an emergency supply to give you time to contact your doctor. Withdrawal symptoms of venlafaxine can be reduced by getting back on track with your usual dosing schedule as soon as possible. Consult your doctor or pharmacist if you have other questions about missing Effexor doses.
Effexor taper schedule: The duration of withdrawal symptoms varies from person to person. To avoid this, you should work with your doctor to taper your Effexor dose over a month or more:

For short-acting venlafaxine, a sample taper includes a 75 mg dose reduction every four days and a subsequent 25 mg dose reduction every five to seven days for a final dose of 25–50 mg. Generally, the drug can be discontinued at that time.
For long-acting venlafaxine, a sample taper is a decrease of 37.5–75 mg weekly for a final dose of 37.5 mg before stopping the drug.

Professional detox care: If you or someone you know is dependent on venlafaxine, it is important to make sure they detox safely. Safe detoxification includes assistance from a medical professional, either as part of a prescription plan or in a supervised detoxification setting. A doctor can gradually taper off and reduce the dosage to ease or eliminate the person's withdrawal symptoms.
FAQs About Effexor Withdrawal and Detox
What is the wet finger method for Effexor withdrawal?
The wet finger method for Effexor withdrawal is a nonscientific way to taper the drug if you take the capsule form. The wet finger method cannot be used if you take an Effexor tablet. Although it has not been studied, it mimics the way an official taper would work. Generally, the wet finger method involves this process:
Open the Effexor capsule and pour the contents (small beads) into a small bowl.
On days one through three, wet your finger and touch the beads three times, removing them from the bowl. Consume the remaining beads.
On days four through nine, wet your finger and touch the beads five times, removing them from the bowl. Consume the remaining beads.
On days 10 through 14, wet your finger and touch the beads seven times, removing them from the bowl. Consume the remaining beads.
If you develop withdrawal symptoms at any time, you should stop the taper and talk to your doctor.
Can you stop Effexor cold turkey?
You should never stop Effexor cold turkey. If your doctor agrees with you stopping Effexor, you will likely be instructed to taper the dose, or slowly decrease it over time. This will help prevent withdrawal symptoms.
Are there any natural remedies for Effexor withdrawal symptoms?
There are no proven natural remedies for Effexor withdrawal symptoms. The withdrawal symptoms are due to an imbalance in the brain's level of serotonin, which needs to correct itself over time. The best thing to do is to talk to your doctor. This is also helpful because your doctor needs to monitor the mental health symptoms that caused you to be prescribed Effexor in the first place. Restarting Effexor, even at a lower dose, can ease or eliminate withdrawal symptoms.
Find a Detox Program Near You
A detoxification program that works for one person may not be successful for another. For this reason, finding a location and program suitable for your needs is important to recover safely from venlafaxine.
Starting on the road to recovery can save you or your loved one's life. It is important to support your loved one if they are experiencing an Effexor addiction. Talk to your doctor right away to find an Effexor center for you and map out a recovery plan that's right for you or your loved one.
If you or someone you love is struggling with Effexor, The Recovery Village can help. Contact us today to learn more about detox and treatment programs that can work well for your needs.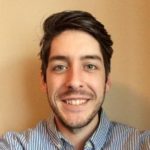 Editor – Jonathan Strum
Jonathan Strum graduated from the University of Nebraska Omaha with a Bachelor's in Communication in 2017 and has been writing professionally ever since.
Read more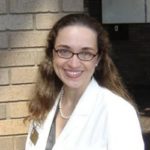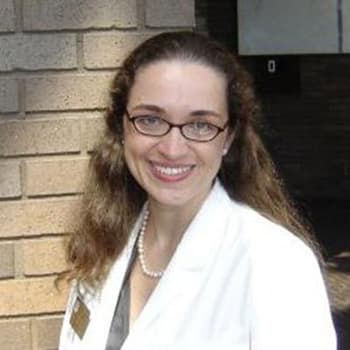 Medically Reviewed By – Dr. Jessica Pyhtila, PharmD
Dr. Jessica Pyhtila is a Clinical Pharmacy Specialist based in Baltimore, Maryland with practice sites in inpatient palliative care and outpatient primary care at the Department of Veteran Affairs.
Read more
Medical Disclaimer
The Recovery Village aims to improve the quality of life for people struggling with substance use or mental health disorder with fact-based content about the nature of behavioral health conditions, treatment options and their related outcomes. We publish material that is researched, cited, edited and reviewed by licensed medical professionals. The information we provide is not intended to be a substitute for professional medical advice, diagnosis or treatment. It should not be used in place of the advice of your physician or other qualified healthcare providers.