If you are thinking about discontinuing Effexor, or if you have encountered withdrawal problems from the medication, it may be time to seek help.
If you are thinking about discontinuing Effexor, venlafaxine, or if you have encountered withdrawal problems from the medication, it may be time to seek help. Slowly reducing your Effexor intake with professional help will make it much less likely for you to experience withdrawal symptoms. Never stop taking venlafaxine cold turkey.
Article at a Glance:
It is advised to slowly cut back on Effexor rather than quitting it cold-turkey.
Some withdrawal symptoms of Effexor are agitation, gastrointestinal problems, balance issues, insomnia and fatigue.
Keep up with scheduled doses or a taper schedule to avoid Effexor withdrawal symptoms, or better yet, seek professional detox care.
There are effective recovery plans available for people who are dependent upon Effexor to overcome this addiction.
Common Effexor Withdrawal Symptoms
Quitting venlafaxine should only be done under some sort of medical supervision. Consult your doctor if you are thinking about quitting Effexor, as withdrawal symptoms may occur.
Venlafaxine withdrawal symptoms include:
Mental status problems like agitation, anxiety, confusion, low mood and nervousness
Gastrointestinal problems like appetite loss, nausea, vomiting and diarrhea
Physical problems like balance and coordination problems, dizziness, dry mouth, twitching and tremor
Sleep problems like trouble sleeping, nightmares and drowsiness
Other issues like fatigue, flu-like symptoms, headaches, sensory disturbances, sweating and vertigo
When Do Withdrawal Symptoms Typically Start?
Due to venlafaxine's half-life of about five hours, withdrawal symptoms develop quickly, even after missing just one dose. Half-lives are determined based on the length of time it takes for the body to metabolizeone half of the medication. This means that if you take short-acting venlafaxine, you may start to develop withdrawal symptoms the same day or the next day after your last dose. Similarly, if you miss a dose of long-acting venlafaxine, you may start to develop withdrawal symptoms within a day or two.
How to Avoid Effexor Withdrawal Symptoms
Stay on Schedule: If you forget to take your Effexor dose, take the dose as soon as you remember. If it is close to the time for your next dose, skip the dose you missed and resume your usual dosing schedule. Do not double the dose to catch up. If you are out of refills on your Effexor and have run out of medication, ask your pharmacy if they can give you an emergency supply to give you time to contact your doctor. Withdrawal symptoms of venlafaxine can be reduced by getting back on track with your usual dosing schedule as soon as possible. Consult your doctor or pharmacist if you have other questions about missing Effexor doses.
Taper Schedule: The duration of withdrawal symptoms varies from person to person. To avoid this, you should work with your doctor to taper your Effexor dose over a month or more.

For short-acting venlafaxine, a sample taper includes a 75 mg dose reduction every four days and a subsequent 25 mg dose reduction every 5 to 7 days for a final dose of 25–50 mg. Generally, the drug can be discontinued at that time.
For long-acting venlafaxine, a sample taper is a decrease of 37.5–75 mg weekly for a final dose of 37.5 mg before stopping the drug.

Professional Detox Care: If you or someone you know is dependent on venlafaxine, it is important to make sure they detox safely. Safe detoxification includes assistance from a medical professional, either as part of a prescription plan or in a supervised detoxification setting. A doctor can gradually taper off and reduce the dosage to ease or eliminate the person's withdrawal symptoms.
A detoxification program that works for one person may not be successful for the next. For this reason, finding a location and program suitable for you or your loved one's needs is important to recover safely from venlafaxine.
Starting on the road to recovery can save you or your loved one's life. It is important to support your loved one if they are experiencing an Effexor addiction. Talk to your doctor right away to find an Effexor center for you and map out a recovery plan that's right for you or your loved one.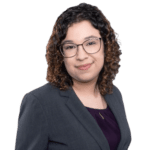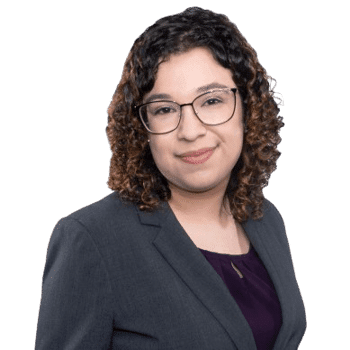 Editor – Melissa Carmona
As the content manager at Advanced Recovery Systems, Melissa Carmona puts years of writing and editing experience to work helping people understand substance abuse, addiction and mental health disorders.
Read more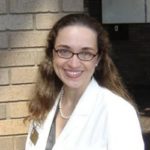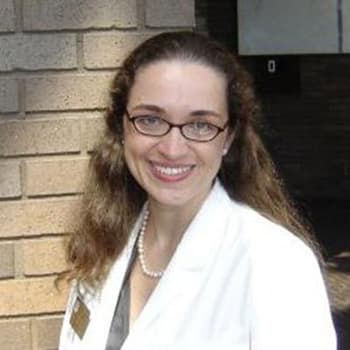 Medically Reviewed By – Dr. Jessica Pyhtila, PharmD
Dr. Jessica Pyhtila is a Clinical Pharmacy Specialist based in Baltimore, Maryland with practice sites in inpatient palliative care and outpatient primary care at the Department of Veteran Affairs.
Read more
Medical Disclaimer
The Recovery Village aims to improve the quality of life for people struggling with substance use or mental health disorder with fact-based content about the nature of behavioral health conditions, treatment options and their related outcomes. We publish material that is researched, cited, edited and reviewed by licensed medical professionals. The information we provide is not intended to be a substitute for professional medical advice, diagnosis or treatment. It should not be used in place of the advice of your physician or other qualified healthcare providers.