The holidays can be difficult for people in recovery, but there are many ways you can stay sober and still have fun with family and friends. Here are five steps you can take to stay sober.
The holiday season is in full swing, and as fun as this festive time of year can be, the holidays can also create challenges for many people — especially those in recovery.
The season can bring up a wide variety of emotions. On top of this, holiday parties are often flowing with alcohol (and sometimes other substances), which can create a triggering situation for people in recovery. Stress levels also tend to run high during the holidays. All of these factors can make it hard for people to maintain sobriety.
Fortunately, there are ways you can remain steadfast in your commitment to recovery. Millions of people each year are able to maintain sobriety and still enjoy a fantastic holiday with friends, family and loved ones. Though it may not always be easy, following these steps can help you to better enjoy the most wonderful time of the year.
Step 1: Put it in perspective
The holidays come and go each and every year. In other words, "this too shall pass." There's no reason to stress over one holiday season in your lifetime — it's just another 24 hours of working on your recovery.
If you're in the early stages of recovery and feel overwhelmed by the thought of staying sober at an alcohol-fueled party, it's okay to stay at home. By next year, you will likely have found some strategies that can help you feel more relaxed in these types of situations. For now, just remember that you have committed yourself to recovery. You aren't ruining the holidays by focusing on your health and those who care about you will understand why you're unable to attend.
Step 2: Have a plan
Whether it's your first year sober or your 30th, this step is crucial. You don't want to be caught off guard, so it's important to prepare yourself for triggering situations and know what to do if they occur. Having a plan includes:
Knowing what you will do if you feel uncomfortable
Always having a ride or a way out of a party or event
Having a list of non-alcoholic holiday drinks you can order
Knowing how to turn down a drink
Knowing what to say when someone won't let no be no
The most important of these is an escape plan. You should always have a way to leave, and don't be afraid to use it. If you feel upset or tempted by the thought of being around alcohol or drugs this holiday season, you have every right to leave. When things get tough, your plan can include action items such as calling another sober friend, going to a meeting, exercising or meditating.
Step 3: Put your recovery first
It's not selfish to put your recovery first. It's necessary because if you're not in recovery, you can't be the best version of yourself. By having a plan and sticking to it, you'll be putting your recovery first. This is important at all times of the year, but it's especially true during the holidays. You need recovery in order to remain successful in your everyday life, so you must treat it that way. If this means you have to skip certain events or avoid situations that might trigger you, so be it. It's up to you to protect your sobriety.
Step 4: Be ready to address your sobriety
If you're attending holiday parties where alcohol is present, you'll likely be offered a drink or be asked why you aren't drinking. These situations can be stressful, but there are a few simple ways to handle them depending on how comfortable you are talking about your sobriety.
It's perfectly fine to come up with an excuse, such as "I'm the designated driver," or "I have to be up early." However, you can also be honest and let people — especially close friends and loved ones — know that you are no longer drinking. You might be met with some concern or confusion at first, but remember that you don't have to justify your sobriety to anyone. Regardless of which route you go, it can help to have an idea of what to say ahead of time if you are asked about your sobriety.
Step 5: Embrace the gratitude
When all else fails, remember why you started this journey. As the holidays roll around, it might help to write down a daily gratitude list to remind you why you are grateful for your sobriety and why recovery is worth it to you.
Another way to foster gratitude is to help others. When you're consumed by your own thoughts, you can ease your mind by reaching out and helping people in need. You could:
Volunteer with a local organization that needs help during the holidays
Chair a recovery meeting
Tell your recovery story
Cook a meal for the homeless
Getting out of your own thoughts and focusing on others is a great way to keep you sober and help spread positive energy.
Remember, the holidays aren't a good excuse to drink — they're an excuse to spend quality time with loved ones and spread holiday cheer to others. Keep your sobriety a priority and protect it. However, if you are struggling with a substance use disorder or are facing challenges to your recovery, The Recovery Village can help. Contact us today to learn more about services and treatment programs that can work well for your situation.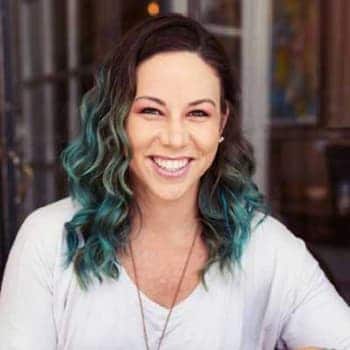 By – Kelly Fitzgerald
Kelly is a sober writer based in Cape Coral, Florida, best known for her personal blog The Adventures Of A Sober Senorita. She has been published across the web on sites like The Huffington Post, SheKnows, Ravishly, The Fix, and Buzzfeed.
Read more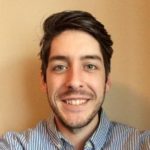 Editor – Jonathan Strum
Jonathan Strum graduated from the University of Nebraska Omaha with a Bachelor's in Communication in 2017 and has been writing professionally ever since.
Read more
Medical Disclaimer
The Recovery Village aims to improve the quality of life for people struggling with substance use or mental health disorder with fact-based content about the nature of behavioral health conditions, treatment options and their related outcomes. We publish material that is researched, cited, edited and reviewed by licensed medical professionals. The information we provide is not intended to be a substitute for professional medical advice, diagnosis or treatment. It should not be used in place of the advice of your physician or other qualified healthcare providers.