Once thought of as a "positive" addiction, work addiction needs diagnosis, treatment and recovery as much as any other mental health condition.
Hard work is an admirable trait, but too much of a good thing can significantly interfere with a person's quality of life. As rates of burnout in workers rise, workaholism is attracting more attention from researchers as a legitimate addiction with physical consequences.
Work addiction is defined by scientists as "being overly concerned about work, to be driven by strong and uncontrollable work motivation, and to spend so much energy and effort into work that it impairs private relationships, spare-time activities and/or health." Work addiction can be challenging to detect because society highly values hard work and overtime, but facts about work addiction reveal how this condition can harm a person's health and well-being.
Since people who are addicted to their job might come across as loving their work or being extremely hardworking, work addiction data can be difficult to find. However, psychiatrists have come to recognize work addiction as a behavioral or process addiction. The following work addiction statistics aim to show the rate of work addiction.
How Common Is Work Addiction?
Work addiction prevalence is often difficult to estimate. Some studies have been criticized because the scientists regarded work addiction as a positive attribute, which may prevent some individuals from getting appropriate recognition and treatment for their condition.
Psychologists estimate that the prevalence of work addiction in Americans is 10%. Other estimates that range from 15–25% may include people who are committed workers rather than those who have a true addiction to work. In Norway, researchers estimate work addiction to occur in 7.3–8.3.% of the population.
Workaholism in America
Workaholism in America is difficult to measure, but the U.S. is thought to have some of the highest rates in the world of people working over 50 hours per week. Studies show that those who work the most hours desire to work less. This desire is shared both by those addicted and not addicted to their work.
The top five most overworked states in America are:
Alaska
North Dakota
Washington, D.C.
Texas
South Dakota
Average Hours Worked
Work addiction is characterized by excessive work without enjoyment. Someone with work addiction will often work more than their colleagues. The average hours worked per week across the globe, according to the Organization for Economic Cooperation and Development, is 33 hours per week, although average hours worked per week can differ significantly by country:
People in the United States work an average of 1780 hours per year, or 34 hours per week
People in Mexico work the longest hours at 2258 annually, or 43 hours per week
Germans, at 1356 hours per year, work the fewest hours, translating to 26 hours per week on average
Time Off
According to the Bureau of Labor Statistics, the average number of paid holidays after working for a private company for five years in the United States is 15 days. Sometimes, employees save unused vacation time because they want to appear to be hardworking, but people with work addiction will experience greater distress about taking vacation time and will often forego taking time off altogether. Approximately 52% of Americans report having unused vacation time at the end of 2017.
Rates of Work Addiction by Profession
While working longer hours is proven not to boost productivity, this fact matters little to people experiencing work addiction. The most overworked professions, according to a survey, are:
Marketers
HR professionals
IT specialists
Lawyers
Salespeople
These professions have the most pressure to work longer hours and may attract the most workaholics.
Consequences of Work Addiction
As with any other addiction, workaholism has serious adverse effects on the employee and their family. Possible issues associated with work addiction include:
Burnout and chronic stress
Depression and anxiety
Cardiovascular disease
Relationship strain and negative family consequences
Work Addiction and Co-Occurring Disorders
Researchers have begun to associate work addiction with other mental health conditions. Workaholics have been shown in research to have obsessive-compulsive tendencies and experience symptoms of obsessive-compulsive disorder (OCD). Workaholism and anxiety are also commonly co-occurring conditions. In addition to these conditions, people suffering from work addiction are likely to be overly tired in part due to insomnia. If you suspect you or a loved one is experiencing work addiction, it may be helpful to watch for and treat these other conditions.
Statistics on Work Addiction Treatment and Recovery
It may be difficult to begin work addiction treatment because the state of being overworked is celebrated by modern work culture. Even though work addiction is a newly-recognized behavioral condition, it should be treated with the help of a professional.
Treatment strategies for work addiction may consist of:
Motivational interviewing
Family therapy
Group therapy
Recovery from work addiction is not associated with being weak or lazy; instead, work addiction treatment can help preserve mental health but also stave off burnout and improve physical health. If you or a loved one lives with co-occurring work and substance addiction, reach out to The Recovery Village.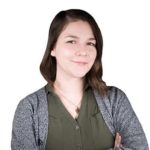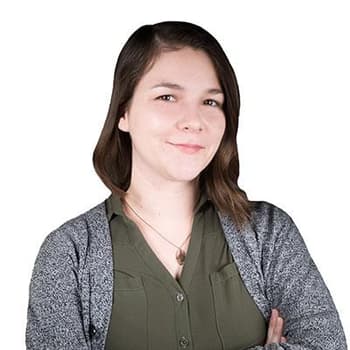 Editor – Megan Hull
Megan Hull is a content specialist who edits, writes and ideates content to help people find recovery.
Read more
Medical Disclaimer
The Recovery Village aims to improve the quality of life for people struggling with substance use or mental health disorder with fact-based content about the nature of behavioral health conditions, treatment options and their related outcomes. We publish material that is researched, cited, edited and reviewed by licensed medical professionals. The information we provide is not intended to be a substitute for professional medical advice, diagnosis or treatment. It should not be used in place of the advice of your physician or other qualified healthcare providers.