Read further to learn about treatment techniques that can facilitate recovery from shopping addiction, including cognitive behavioral therapy, group treatment, support groups and integrated treatment for co-occurring conditions.
People struggling with compulsive shopping often feel out of control when they make purchases. In fact, compulsive shopping disorder is defined by being unable to resist the urge to shop. Many people with shopping addictions make attempts to stop shopping, and may briefly succeed, only to resume overspending in times of stress. This can make people feel hopeless as they try to figure out how to overcome shopping addiction.
Fortunately, shopping addiction help is available. Mental health professionals continue to study different forms of shopping addiction treatment, including individual therapy, group therapy, self-management techniques and support groups. While research has not yet established a recovery rate for shopping addiction, the outlook is good for people who participate in treatment and follow a treatment plan.
Therapy for Shopping Addiction
The primary form of treatment for shopping addiction is therapy. Addiction counselors sometimes offer shopping addiction counseling that uses a hybrid approach drawn from different styles of therapy. Other counselors who provide therapy for shopping addiction specialize in a particular therapeutic method. One of the most popular interventions for treating substance use and compulsive behavior disorders is cognitive behavioral therapy (CBT).
Cognitive Behavioral Therapy
While research has not yet established the most effective therapeutic intervention for compulsive shopping disorder, it supports using CBT for shopping addiction. This is unsurprising, as CBT is one of the most effective mental health interventions for related disorders and overall.
CBT works by targeting cognitive symptoms first. The therapy is based on the theory that thoughts are easier to directly change than emotional or behavioral symptoms. By helping people identify and challenge false beliefs, CBT can help people change the emotional and behavioral patterns caused by those thoughts. For example, people with shopping addiction may believe that making a purchase will make a lasting difference in their lives. Examining and challenging this belief can reduce the motivation to act on an urge to shop.
A recent study on treatments for shopping addiction found that group CBT was more effective than any other method, including individual CBT. This may be because of the generally beneficial effects of group treatment, which include alleviating loneliness, guilt and shame. Alternately, it may be because the group format helps people practice CBT and observe cognitive patterns in real-time.
This same study showed that other approaches, including many styles of individual therapy, can effectively treat shopping addiction.
Managing Shopping Addiction
Many techniques for how to manage shopping addiction come from CBT, while others come from 12-step groups and interventions originally developed to treat substance use and other addictive disorders. While people with severe compulsive spending disorders usually require formal treatment, self-help techniques can enhance therapy and help people start making changes before starting treatment. Any of the following changes can help.
Only shopping with a spending plan and a list in place
Paying off or getting rid of as many credit cards as possible
Waiting at least 24 hours before making a discretionary purchase
Shopping with a companion who can talk them out of impulse purchases
Avoiding the stores or online shops most likely to inspire compulsive spending
Replacing shopping with other positive activities that boost mood, like exercise
However, it is important to remember that making these changes requires support. It is difficult, if not impossible, to overcome addiction without help. The right care team, which can include a therapist or family members and friends who are in recovery, can help a person new to recovery understand the process. This is especially important when someone experiences a setback. Instead of seeing a recurrence of spending as a sign of failure or low personal worth, a person with the right support group can learn from it and move forward in their recovery.
Shopping Addiction Support Groups
For people in recovery, 12-step and other support groups can help in many ways. Talking to others who struggled with the same issues can reduce stigma and loneliness and teach effective approaches for overcoming addiction. These groups can also help people connect to higher sources of meaning and deeper sources of joy.
Fortunately, there are support groups specifically for people with compulsive spending disorder and related addictions. Shopping addiction support groups include the following:
These groups hold meetings in many different communities. Local meetings can be found by searching online. In addition, there are online support groups for shopping addiction that can help people who do not have a local meeting to attend or who simply feel more comfortable online.
Shopping Addiction Hotlines
There is not a formal shopping addiction hotline, but there are several options for people who want to reach out by telephone and talk to someone about their compulsive spending disorder. The United States Substance Abuse and Mental Health Services Administration (SAMHSA) operates a 24-hour hotline for people wanting help with addiction: 1-800-662-HELP. Additional options include the following:
Search the internet for local addiction or crisis hotlines
Call the addiction hotline at The Recovery Village at 866-923-0591
Call the General Service Office of Debtors Anonymous at 800-421-2383
It is also possible to attend a Debtors Anonymous telephone meeting.
Treating Shopping Addiction and Co-Occurring Disorders
People with shopping addiction frequently have at least one other co-occurring disorder. Research shows that anywhere from 60 to 100 percent of people who have a compulsive shopping disorder have a co-occurring mood, anxiety, personality or substance use disorder. These co-occurring disorders significantly increase the risk of negative outcomes including hospitalization, suicide, legal problems and issues at work or at home. Often, people develop multiple addictions in an attempt to cope with the stress of an underlying psychological disorder.
Fortunately, help is available. Shopping addiction dual diagnosis treatment can be provided by inpatient shopping addiction treatment centers or outpatient programs. Rehab for shopping addiction typically involves multiple interventions that address different disorders and different aspects of each disorder. A typical program provides a suite of services that includes treatment groups, individual therapy, medication management and support groups. This multi-tier approach is also known as integrated treatment, which is the most effective way to treat co-occurring disorders.
Not everyone with a mental health condition that responds to medication requires medication to treat it. However, psychiatric medications can be an important part of treatment for anxiety, depression and other mental health conditions. They may also alleviate symptoms of shopping addiction. Research shows that citalopram and other antidepressant medications can reduce urges to shop in people with a shopping addiction — especially people with comorbid mood and anxiety disorders.
Compulsive Spending Recovery and Outlook
Recovery from compulsive spending is possible. While research has not yet established a clear prognosis or recovery rate for shopping addiction, it does show that many people completely overcome the disorder. As with any other addiction, participating in treatment and building a strong support system are essential elements of recovery. In time, and with persistence, people can replace shopping with other activities that are even more joyful and address the underlying causes of their addiction.
If you or a loved one struggle with a substance use disorder and a co-occurring shopping addiction, help is available. The Recovery Village operates treatment centers across the United States that provide integrated treatment for co-occurring disorders. If you want to learn more about treatment for addictive disorders, contact The Recovery Village. A representative can help you explore available options and identify a program that can work for you.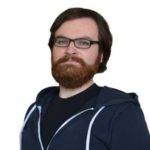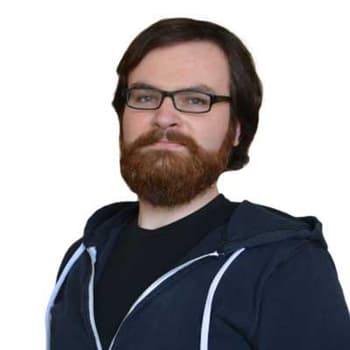 Editor – Thomas Christiansen
With over a decade of content experience, Tom produces and edits research articles, news and blog posts produced for Advanced Recovery Systems.
Read more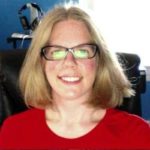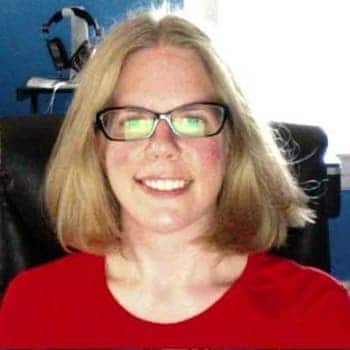 Medically Reviewed By – Stephanie Hairston, MSW
Stephanie Hairston received her Bachelor of Arts degree in Psychology and English from Pomona College and her Master of Social Work degree from New York University.
Read more
Sources
---
Hofmann, Stefan G., Asnaani, Anu, Vonk, Imke, Sawyer, Alice, and Fang, Angela. "The Efficacy of Cognitive Behavioral The[…]iew of Meta-analyses." Cognitive Therapy and Research, 36(5): 427-440. Published July 31, 2012. Retrieved January 19, 2019.
Hague, Ben, Hall, Jo, and Kellett, Stephen. "Treatment for Compulsive Buying: A Syste[…]the Outcome Evidence." Journal of Behavioral Addictions, 5(3): 379-394. Published September 17, 2016. Retrieved January 19, 2019.
Black, Donald. "A Review of Compulsive Buying Disorder." World Psychiatry, 6(1): 14-18. Published February 2007. Retrieved January 19, 2019.
Kelly, Thomas M., and Daley, Dennis C. "Integrated Treatment of Substance Use an[…]sychiatric Disorders." Social Work in Public Health, 28(3-4): 388-406. Published June 3, 2013. Retrieved January 19, 2019.
Koran, LM, Chuong, HW, Bullock, KD, and Smith, SC. "Citalopram for Compulsive Shopping Disor[…]lind Discontinuation." The Journal of Clinical Psychiatry, 64(7): 793-798. Published July 1, 2003. Retrieved January 19, 2019.
McElroy, Susan L., Satlin, Andrew, Pope, Harrison G., Keck, Paul E., and Hudson, James I. "Treatment of Compulsive Shopping with An[…]eport of Three Cases." Annals of Clinical Psychiatry, 3(3): 199-204. Published January 1991. Retrieved January 19, 2019.
Medical Disclaimer
The Recovery Village aims to improve the quality of life for people struggling with substance use or mental health disorder with fact-based content about the nature of behavioral health conditions, treatment options and their related outcomes. We publish material that is researched, cited, edited and reviewed by licensed medical professionals. The information we provide is not intended to be a substitute for professional medical advice, diagnosis or treatment. It should not be used in place of the advice of your physician or other qualified healthcare providers.