Sex and porn addiction are similar but distinct in a few key ways. Learn about the differences and risks involved in each.
Sex addiction and porn addiction share a lot of similarities. Both can have severe negative consequences on people's work, social and personal lives. People who have either a porn or a sex addiction find themselves unable to stop their behaviors, even though they may want to. Likewise, both can also be successfully treated with professional help through psychotherapy or counseling.
However, there are a few fundamental differences between sex addiction and porn addiction. Knowing how to tell the two conditions apart is important to understanding them and determining which one a person has, which can help guide people to the proper treatment.
Key Differences Between Sex and Porn Addiction
Essentially, the main difference between sex addiction and porn addiction is in their names. Sex addiction is an inability to control urges to perform sexual acts. Porn addiction, on the other hand, is an inability to control urges to view pornographic material. Additional differences include:
1. Sex addiction involves real people, while porn addiction involves a screen.
For the most part, porn addiction only involves the person with the addiction and whatever media they are viewing. Their addiction is to pornography, not to the act of sex itself. While their preoccupation with pornography may indirectly affect the people close to them, they do not directly involve other people in satiating their urges.
On the other hand, sex addiction usually involves at least one other person. People with this addiction seek out ways to satisfy their desire to perform sexual acts with others, which may involve having sex with multiple partners, hiring prostitutes or even assaulting another adult or a child.
2. Porn addiction is similar to video game addiction.
Gaming addiction has recently been officially recognized as a mental disorder by the World Health Organization. Like porn addiction, video game addiction has been on the rise thanks to the prevalence of mobile devices and easy access to the internet.
Playing video games is similar to watching porn in a few ways. First, neither is harmful in of itself, so long as it is done in moderation. However, both can become problematic when they start interfering with a person's daily life. A person may spend significant amounts of time playing games or watching porn rather than focusing on work or spending time with others.
3. Porn addicts often struggle with sexual performance issues.
Pornography rarely depicts scenarios accurate to real life. A common problem is that people who watch porn, especially men, may develop unnaturally high expectations for sexual experiences. They may begin to see their partners and their sex lives as inadequate. As a result, people with a porn addiction often develop difficulties engaging in normal sexual encounters. People with sex addiction may have performance anxiety in certain circumstances, but typically are able to perform sexually whenever they desire.
4. Porn addicts would like a steady relationship.
People with sex addictions seek sex from anywhere they can get it. They often need increasingly thrilling sexual encounters to fulfill their uncontrolled urges. Most people with sex addiction desire sex from a variety of partners to keep their activity interesting. People with porn addiction, on the other hand, often turn to porn in the first place because of a desire for or lack of an intimate relationship.
5. Porn addiction is on the rise.
The rapid rise of the internet has very quickly made it much easier to obtain pornographic material than in decades past. Significantly more people use the internet today than they did 20 or even 10 years ago. A growing number of websites are porn sites, and many are free to access. As a result, the prevalence of online porn viewing and porn addiction have risen as well. The most recent statistics show that today, an estimated 40 million Americans regularly view pornography.
6. There are increased risks with sex addiction.
Having sex with multiple partners comes with extra risks. A person who has a sex addiction is especially likely to forgo safety precautions when seeking to satisfy their urges. Possible risks of such behaviors include:
Sexually transmitted diseases or sexually transmitted infections, such as HIV/AIDS or human papillomavirus
Unintended pregnancies
Arrests for criminal acts, such as solicitation or sexual assault
Since it does not involve contact with another person, porn addiction does not come with the same physical risks as sex addiction. Someone with porn addiction runs the risk of legal consequences only if they purchase or view illicit material, such as underage pornography.
Sex or porn addiction can be devastating to both the person with it and the people close to them. If you or a loved one is struggling with porn or sex addiction and co-occurring substance addiction, help is always available. Contact The Recovery Village today to learn about our comprehensive treatment plans.
Related Topic: Porn addiction treatment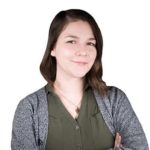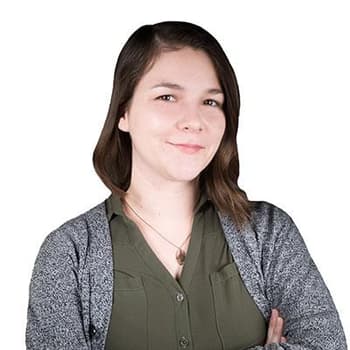 Editor – Megan Hull
Megan Hull is a content specialist who edits, writes and ideates content to help people find recovery.
Read more
Medically Reviewed By – Dr. Anna Pickering, PhD
Dr. Anna Pickering has a PhD in Cell and Molecular Biology. Anna works as a medical writer. She grew up in Oregon, where she developed a love for science, nature, and writing.
Read more
Medical Disclaimer
The Recovery Village aims to improve the quality of life for people struggling with substance use or mental health disorder with fact-based content about the nature of behavioral health conditions, treatment options and their related outcomes. We publish material that is researched, cited, edited and reviewed by licensed medical professionals. The information we provide is not intended to be a substitute for professional medical advice, diagnosis or treatment. It should not be used in place of the advice of your physician or other qualified healthcare providers.