Pornography addiction rates are rising thanks to easy access to porn on the internet. Find out how common porn addiction is and how it is treated.
With the advent of the internet, pornography has become more and more widely available. A considerable portion of the internet is devoted to pornography sites, and statistics show that porn viewership among adults and minors is on the rise.
The ease of access to porn both enables a high rate of porn addiction and makes treatment a greater challenge. Pornography use and addiction come with a negative stigma from religious and social groups. Although addiction to porn can interfere with a healthy lifestyle and relationships, this social pressure can make those with the disorder afraid to speak out or seek treatment. Knowing the facts about porn addiction can help people recognize porn addiction and learn how to find help for themselves or someone they know.
Article at a Glance:
Pornography is very prevalent in our society, and porn addiction affects about 5-8% of adults.
People addicted to porn spend at least 11 to 12 hours per week viewing porn.
Most people who have a porn addiction say that porn hurts their personal relationships.
Many conditions co-occur with porn addiction, including anxiety, depression, sex addiction, social anxiety and substance use disorders.
The prognosis for porn addiction is good with cognitive behavioral therapy and counseling.
Prevalence of Pornography
Around 35% of all internet downloads are pornographic. As the internet grows exponentially, the amount of porn on the internet increases as well. However, the amount of pornography available may not be as much of a problem as its ease of access. This ease of access means that intentional or inadvertent exposure to porn is increasing among minors. Exposure to porn as a child or teenager can lead to unhealthy ideas about sexual relationships.
The internet is not the only source of pornography on the market. A study conducted in 2006 found that about 84% of people between the ages of 18 and 49 had watched pornographic films, either rented or on television. Another 82% had viewed pornographic magazines.
Porn Addiction Trends
Most people who view porn do not have an addiction. Addiction occurs when an individual cannot control their impulse to view porn to the extent that it begins to negatively affect aspects of their life. These people often feel ashamed of their porn use and have a desire to decrease it but find themselves unable to. Often, they end up turning to more hardcore and sometimes illegal content to satisfy their increasing need for stimulating material.
Today, porn addiction, or problematic pornography use, affects approximately 3% to 6% of the adult population. Up to 65% of young adult men and 18% of young women report watching pornography at least once a week, though this amount can be much higher.
The increasing exposure of children to internet porn also likely contributes to the rise in porn addiction. Age restrictions on porn sites often consist of no more than a button to click claiming to be 18 or older. The median age of first exposure to pornography is now only 14 years old. As many as 93.2% of boys and 62.1% of girls first see porn before they turn 18. Early exposure to porn is correlated with increased porn use and addiction later in life.
Online Porn Statistics and Facts
Many studies have been conducted on online pornography use. These have revealed some interesting facts about porn use:
40 million U.S. adults regularly visit internet pornography websites
10% of U.S. adults admit to having an addiction to internet pornography
17% of all women struggle with porn addiction
20% of men and 13% of women admit to accessing porn while at work
70% of women admit to keeping their cyber activities secret
1 of 3 visitors of all adult websites is a woman
Women favor chat rooms twice as much as men
How many people watch pornography?
About 40 million American adults regularly visit pornography sites on the internet. Every second, more than 28,000 people are watching pornography on the internet.
How many people are addicted to porn?
About 10% of all adults admit to having an addiction to sexual content on the internet. This includes 17% of women. Officially, however, about 200,000 Americans meet the classification of porn addiction.
What percentage of men watch porn?
Among college-aged adults, 87% of men report having used or viewed pornography. In contrast, 31% of women in the same age group have done so.
Effects of Porn Addiction on Relationships
Pornography use itself is not inherently a problem for intimate relationships. Porn viewing can be a good way to stimulate sexual arousal and can be a bonding activity between partners. However, excessive porn use can lead to difficulties in the bedroom, infidelity and other relationship issues.
In 2013, Cosmopolitan magazine surveyed 68 top sex therapists in the United Kingdom. Of them, 86% felt that porn hurt their relationships, and 90% had seen an increase in relationship troubles due to porn use. Most sex therapists also said that porn increases men's expectations of sex with their partners, while porn has a negative effect on women's sexual confidence. These effects can lead to performance anxiety and dissatisfaction in both men and women.
Other surveys back these numbers up. A study from 2012 found that men's porn use can lower the self-esteem of their wives and girlfriends. Infrequent porn use does not negatively affect marriages or other romantic relationships. However, the more frequently men view porn, the more insecure and unhappy their female partners tend to become. About 56% of divorce proceedings cite an "obsessive interest" in pornographic websites. Conversely, other studies show that women who use porn themselves tend to have higher quality sex.
Porn Addiction and Co-Occurring Disorders
Pornography addiction frequently co-occurs with other mental health disorders. Some issues relating to social anxiety and loneliness can give rise to porn addiction, while others may stem from the addiction itself.
Conditions that frequently co-occur with pornography addiction include:
Memory problems
Smoking and tobacco use
Erectile dysfunction
Related Topic: Pornography and depression
Cost of Porn to Society
The pornography industry is enormous, raking in an estimated $16.9 billion each year in the United States alone. Costs associated with its misuse and addiction are more indirect, and its financial impact can be difficult to measure.
Porn addiction can take an economic toll on society in many ways. One is lost productivity. As many as 28% of people who use computers at work visit sexual web pages while at their workplace. Viewing pornography at work runs the risk of getting fired for this habit. Another is the cost of therapy for managing relationship issues and porn addiction. People who struggle with porn addiction also frequently have financial problems as a result of their porn use.
Statistics on Pornography Addiction Treatment
With specialized therapy, the prognosis for pornography addiction is good. Treatment for pornography addiction is similar to that for other compulsive behaviors. Psychotherapy, such as cognitive behavioral therapy, talk therapy and counseling, is the most common and effective form of treatment. Early research also shows promise for the use of naltrexone, a drug used to treat other types of addiction.
Many people with porn addictions are reluctant to seek help because of the shame and stigma associated with their addiction. However, with the right therapy, success rates can be quite high. Recent studies have shown that patients who underwent specialized forms of therapy, such as acceptance and commitment therapy (ACT), reduced their porn viewing by as much as 92% after treatment. After three months, their porn use was still reduced by 86%.
Get Started: Online Therapy for Addiction and Mental Health
Addictions, such as substance abuse and pornography addictions, can have major impacts on the lives of those affected and the people close to them. If you or a loved one is struggling with an alcohol or drug use disorder and pornography addiction, help is always available. Call The Recovery Village today to learn what resources are available to you.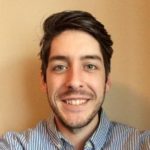 Editor – Jonathan Strum
Jonathan Strum graduated from the University of Nebraska Omaha with a Bachelor's in Communication in 2017 and has been writing professionally ever since.
Read more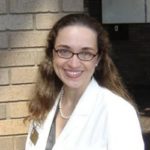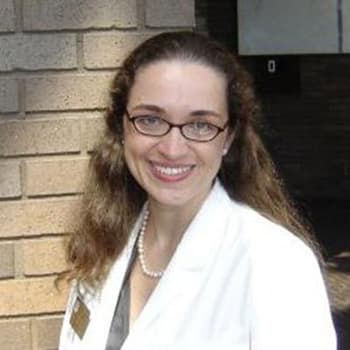 Medically Reviewed By – Dr. Jessica Pyhtila, PharmD
Dr. Jessica Pyhtila is a Clinical Pharmacy Specialist based in Baltimore, Maryland with practice sites in inpatient palliative care and outpatient primary care at the Department of Veteran Affairs.
Read more
Sources
---
Webroot. "

Medical Disclaimer

The Recovery Village aims to improve the quality of life for people struggling with substance use or mental health disorder with fact-based content about the nature of behavioral health conditions, treatment options and their related outcomes. We publish material that is researched, cited, edited and reviewed by licensed medical professionals. The information we provide is not intended to be a substitute for professional medical advice, diagnosis or treatment. It should not be used in place of the advice of your physician or other qualified healthcare providers.