Pornography consumption and depression can be related, but it is impossible to say one causes the other. Porn may be harmless for some, while others may benefit from treatment.
Today, with unlimited, high-speed internet, pornography is more available than at any time previously. With 35% of all internet downloads being related to pornography and one-quarter of all online searches related to sex, porn is as accessible as it is desired. For many people, viewing pornography may be a harmless activity, but for others, the practice may begin to influence their mental health negatively.
Article at a Glance:
Pornography and depression seem to share a relationship, but at this point, it is impossible to say that one causes the other.
Men and women who view pornography have different experiences with the content, with moral viewpoints playing a pivotal role.
Viewing pornography creates physiological changes in the brain and influences the release of a brain chemical called dopamine.
Some people will benefit from porn addiction treatment to address and resolve symptoms.
Does Porn Consumption and Masturbation Cause Depression?
To immediately dispel the myth, there is no evidence to support the idea that viewing pornography or masturbating causes depression. If a person with high levels of happiness began viewing pornography, they would not necessarily become depressed. There is evidence, though, of a bidirectional relationship in which depression and porn may influence each other.
For example, one study found that people who view online pornography are two times more likely than their peers to have depression. This result shows a connection between porn and depression, but it cannot claim that porn causes depression.
Another study found that people who viewed pornography were more likely to be lonely than those who did not view porn. Again, this link provides valuable information, but it does not provide a "cause and effect" relationship.
Depression is a multi-faceted condition with many common symptoms, including:
Low mood or irritability
Changes in sleep and diet or weight
Low energy and motivation
Lack of interest in pleasurable activities
Increased guilt and worthlessness
Thoughts of death and dying
Even if viewing porn triggers a person to have less motivation, it does not necessarily mean that it causes depression.
Related Topic: Depression triggers
Does Depression Lead to Increased Porn Consumption?
It is impossible to say that a habit like viewing porn can cause depression, but it is possible to suggest that someone who is depressed is more likely to view pornography. This type of relationship could be related to coping skills used to manage symptoms.
Healthy coping skills, like spending time with loved ones and exercising, create positive, long-term effects. Negative and unhealthy coping skills offer immediate gratification while often leading to unwanted consequences in the long-term.
People, especially men, may view pornography as a coping skill to relieve symptoms linked to their depression. In this instance, pornography may be a negative coping skill if it prohibits the person from seeking out more productive forms of coping.
Does Porn Consumption and Depression Affect Men and Women Differently?
Differences in sex and gender do seem to result in differences in the effects of pornography viewing. For women, porn consumption could have some favorable outcomes.
A 2020 study found that women who viewed pornography regularly were more likely to experience several positive consequences linked to the content like:
Becoming aroused more easily
Decreased difficulty having an orgasm
Higher pleasure during masturbation
More numerous episodes of masturbation that end in orgasm
Some people may believe that pornography use in women may adversely impact the happiness of their relationship, but the study discovered viewing porn had no impact on their relationship satisfaction or sexual relationships with partners. It only seems to aid masturbation while having no impact on depression.
These findings are compelling because more women are viewing pornography than ever before. In 2002, only 14% of internet porn viewers were women, but by 2013, the percentage of porn viewers more than doubled to 33%.
Effects tend to be different for men, depending on their moral perspective on pornography. Men who believe pornography is morally wrong but continue to view it are more likely to experience depressive symptoms. This connection could have to do with feelings of shame and guilt linked to behavior.
What Happens in the Brain when Watching Porn?
The brain is naturally wired to respond favorably to basic needs like food, water and sex. Whether a person enjoys a fulfilling meal or a positive sexual encounter, the brain responds by releasing a neurotransmitter called dopamine.
Dopamine creates a positive sensation when released, but it is also instrumental for memory. When the brain releases dopamine, the body remembers when and how the release occurred so that the behavior can be repeated often.
The problem with pornography is that it can hijack this natural reward and overuse the system. With repetition, dopamine release becomes less and less, which may make people want to view porn more frequently, view it in longer durations, or view material that is more taboo to feel the wanted level of dopamine.
This process takes place with other repetitive behaviors like addictions. As a person drinks alcohol consistently, their brain builds a tolerance to the effects, and they respond by drinking more or drinking more potent alcohol to achieve the same results.
Lower dopamine levels in the brain could impact a person's mental health symptoms linked to depression and anxiety.
How Does Depression Affect Libido or Personal Relationships?
Like many other serious mental health concerns, depression can negatively influence all facets of a person's life, including sexual interest and relationships. When depressive symptoms move from mild to severe, the condition will have a more pronounced impact on these aspects of life.
Depression is marked by lower energy, lower motivation, and less interest in pleasurable activities, all of which can impact interest in sex. Additionally, increased irritability and mood symptoms can impose a level of conflict to all relationships, so anger, frustration, and tension could exist within each person.
Even the treatment for depression can affect libido and sexual relationships. Some of the medications used for depression can create unwanted sexual side effects like decreased libido or inability to have an orgasm.
When is Porn Consumption a Problem?
Porn consumption becomes a problem when it begins to interfere with a person's ability to function and feel well. Like other potentially problematic behaviors like gambling, substance use, and sex, there is a fine line between acceptable and excessive.
Some signs that porn consumption is negatively impacting a person include:
Spending more time than intended viewing pornography
Needing to view pornography more often or viewing more taboo material to achieve the wanted effects
Thinking about porn more often
Viewing the material in situations where it is not appropriate like during class, work or time with the family
Experiencing increased social and relationship conflict due to the porn
Struggling to fulfill responsibilities at home, work or school
Feeling restless, agitated or irritable when unable to view porn
Noting that physical health or mental health are being negatively affected by viewing
Trying and failing to cut back or end all porn viewing
When Should Someone Seek Help for Porn Addiction?
Because each person's experience is unique, there is no simple measure of problematic porn consumption. Some people could view porn daily without causing an issue, while someone else could view material once each month and struggle.
Anyone considering treatment for porn addiction can consider the listed signs of problematic porn consumption to see if any of those symptoms apply to them. Self-appraisal is difficult with these types of issues, so talking with a trusted loved one could help gather more information.
If a person notes even one or two symptoms, they could seek help for porn addiction.
What does Porn Addiction Treatment Look Like?
Addiction treatment for non-substance use issues is developing rapidly, but in many ways, it will look a lot like treatment for substance use disorders. Like other addiction treatments, each person's experience will vary based on their individual needs and goals.
Someone with severe symptoms of a porn addiction may need a period of inpatient or residential treatment where they live at the care center for the duration of their treatment. This option allows people to remove stressors of the outside world to focus on rehabilitation exclusively. Programs like these normally last between 28 and 90 days with some longer treatments available.
People who have completed inpatient porn addiction treatment or those with lower levels of addiction may seek outpatient care. They can attend some level of treatment during the day and return to home or work after their care. Different levels of outpatient treatment offer between one hour and 30 hours of care each week.
Regardless of the level of care, treatment for pornography addiction will focus on:
Accurately assessing and evaluating the condition
Identifying co-occurring mental health and addiction issues
Processing underlying issues factoring into addiction
Improving communication skills and relationships
Exploring healthy coping skills to reduce the dependence on pornography
Developing a relapse prevention plan to avoid future pornography viewing
Those seeking care for porn addiction should consider The Recovery Village for their needs. Offering the full continuum of care from intake to discharge, The Recovery Village can help guide people through the entire treatment process. Contact us to discuss treatment options available for porn addiction and any co-occurring mental health conditions.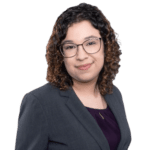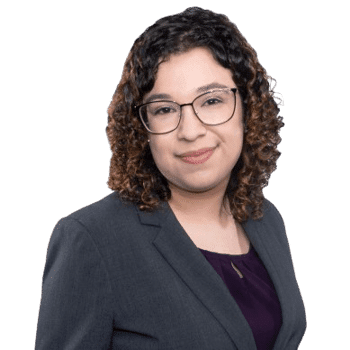 Editor – Melissa Carmona
Melissa Carmona puts years of writing and editing experience to work helping people understand substance abuse, addiction and mental health disorders.
Read more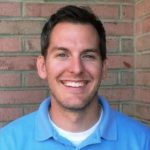 Medically Reviewed By – Eric Patterson, LPC
Eric Patterson is a licensed professional counselor in the Pittsburgh area who is dedicated to helping children, adults, and families meet their treatment goals.
Read more
Sources
---
Weiss, R. "The Prevalence of Porn." Psych Central, March 28, 2019. Accessed August 13, 2020.
Mattebo, M., Tydén, T., Häggström-Nordin, E., Nilsson, K. W., & Larsson, M. "Pornography Consumption and Psychosomati[…] Longitudinal Study." Upsala Journal of Medical Sciences, December 2018, Accessed August 13, 2020.
Yoder, V., Virden, T. & Amin, K. "Internet Pornography and Loneliness: An Association?" Sexual Addiction & Compulsivity, February 24, 2007. Accessed August 13, 2020.
McNabney, S., Hevesi, K. & Rowland, D. "Effects of Pornography Use and Demograph[…]rtnered Sex in Women." Environmental Research and Public Health, April 27, 2020. Accessed August 13, 2020.
Perry, Samuel. "Pornography Use and Depressive Symptoms:[…]f Moral Incongruence." Society and Mental Health, September 1, 2017. Accessed August 13, 2020.
American Psychiatric Association. Diagnostic and Statistical Manual of Mental Disorders (5th ed.). Arlington, VA.(2013).
Barr, R. "Watching Pornography Rewires the Brain t[…]More Juvenille State." The Conversation, November 27, 2019. Accessed August 13, 2020.
National Institute on Drug Abuse. "Principles of Drug Addiction Treatment: […]uide (Third Edition)." January 2018. Accessed August 13, 2020.
Medical Disclaimer
The Recovery Village aims to improve the quality of life for people struggling with substance use or mental health disorder with fact-based content about the nature of behavioral health conditions, treatment options and their related outcomes. We publish material that is researched, cited, edited and reviewed by licensed medical professionals. The information we provide is not intended to be a substitute for professional medical advice, diagnosis or treatment. It should not be used in place of the advice of your physician or other qualified healthcare providers.