Over the past century, dozens of doctors, scientists and individuals with addiction themselves have shaped the evolution of addiction treatment and recovery. Our understanding of addiction and recovery would not be what it is today without the contributions of these ten pioneers in the field.
Substance abuse isn't just a modern problem. Historical artifacts suggest that humans have been using drugs and alcohol since practically the dawn of civilization. But the effective treatment of alcohol and drug addiction — or what we now know as "rehab" — is a much more recent phenomenon.
Throughout the 1800s and much of the 20th century, alcohol and drug addiction were widely viewed as a personality problem or character flaw. And treatments during this early era of addiction treatment included everything from confinement in asylums to prayer-based interventions to various snake-oil remedies.
Among them was Dr. Leslie Keeley's "double chloride of gold cure" for alcoholism, morphine addiction and tobacco dependence. The former Civil War surgeon wouldn't reveal what was in it, other than gold. But by the 1890s, up to 300,000 individuals were allegedly injected with his curious potion.
Not surprisingly, the misguided "remedies" themselves did little good, but some — including Kelley's gold remedy — helped pave the path for a new way of thinking about addiction as a disease, rather than a moral failing. That shift was critical in establishing a range of therapeutic approaches to support individuals through substance withdrawal, treatment and recovery.
With that in mind, here are ten pioneers who helped shape how we view and treat addiction today.
An Accidental Discovery
Danish pharmacologist Erik Jacobsen didn't invent disulfiram, but he did discover its peculiar effect on people who've consumed alcohol. And that realization led to a revolutionary treatment of alcoholism known as Antabuse.
In 1945, Jacobsen and another scientist, Jens Hald, were studying disulfarim's effectiveness at killing intestinal worms when Jacobsen decided to try it on himself. Apparently, Jacobson had been drinking prior to ingesting the disulfiram and had an "unpleasant" reaction. Hald had reportedly experienced a similar reaction.
Two years later, Jacobsen and Hald began collaborating with another physician experienced in treating alcoholism. And the trio discovered a unique reaction between disulfiram and ethanol in the liver that blocks an enzyme needed to metabolize alcohol. With the enzyme disabled, large amounts of the toxic chemical acetaldehyde to build up in a person's bloodstream and cause severe physical reactions.
By 1949, Denmark and Sweden were prescribing Antabuse to treat and deter people from drinking and in 1951, the drug was approved for use in the United States. In 2007, U.S. doctors wrote approximately 179,000 prescriptions per year — and it was the only FDA-approved treatment for alcoholism until 1994 when the FDA approved Naltrexone.
The Founders of Alcoholics Anonymous
When William Griffith Wilson died in 1971 at the age of 75, the New York Times revealed that the retired Wall Street securities analyst was "Bill W." — one of the co-founders of Alcoholics Anonymous.
Three decades earlier, Wilson expected he would die from his alcoholism or simply go crazy. Instead, he sobered up and helped grow AA into perhaps the best-known recovery program in the world.
Robert Holbrook Smith, a surgeon from Akron, Ohio, was the other co-founder of the legendary 12-step program. Smith's role in the group was disclosed publicly in 1950 when he died of cancer.
The duo met in 1935 through mutual friends in the Oxford Group, a fellowship of men who following a Christian-based doctrine of healthy living. Wilson's personal story had a profound effect on Smith, who also had a drinking problem. The two men and other individuals with drinking problems began meeting regularly to support each other in their struggles.
Soon, new AA chapters began to spring up in other cities and the group has become a critical part of aftercare for many. Wilson is the author of the Twelve Traditions, which outlines the principles of the support group. He also wrote Alcoholics Anonymous, which has become known as The Big Book, and the Twelve Steps and Twelve Traditions, a collection of essays about recovery and AA.
The organization inspired the creation of other 12-step groups, such as Al-Anon, Narcotics Anonymous and Cocaine Anonymous.
The First Lady of Al-Anon
After Wilson started AA, his wife launched a similar self-help group for the friends and family of alcoholics. Lois Wilson, known simply as Lois W., grew frustrated after her husband quit drinking and started AA, according to the New York Times.
Like Alcoholics Anonymous, Al-Anon subscribes to the idea that sharing common experiences in support groups can help people heal. But the focus wasn't so much on their alcoholic relatives as it was on the sober family member's own problems. And like AA, anonymity is an essential principle of the group. Members of Al-Anon use only their first names.
Meetings are free and held around the world in more than 130 countries. The organization also holds Alateen meetings for young people affected by another's drinking.
Jellinek's Curve
Born in New York in 1890 and raised in Hungary, Elvin Morton Jellinek's early works included a "statistical analysis on banana disease." But by the 1930s, the biostatistician and physiologist had returned to the United States and turned his attention to the effects of alcohol on people.
Jellinek is best known for creating what's known as the Jellinek Curve, a U-shaped diagram that tracks the progressive behavioral changes that occur as someone descends into alcoholism and recovers from alcohol dependence and addiction. The distinct phases he outlined were based on thousands of surveys he conducted with members of Alcoholics Anonymous.
His survey subjects also convinced Jellinek that alcoholism wasn't caused by a lack of willpower — rather, it was a progressive physiological disease process. His findings helped to transform the way alcoholism was approached and treated. And the Jellinek chart remains a seminal teaching tool in addiction circles even today.
Eventually, the broader scientific community caught on and in 1956, the American Medical Association classified alcoholism as a disease. It wasn't until 1987, however, that the American Medical Association classified addiction in general as a disease.
An AA Alternative for Women
Jean Kirkpatrick, a sociologist, spent much of her young life lost in a mad whirlwind of drugs and alcohol abuse. She would end up being arrested for drunk driving, attempting suicide and spending time in a mental hospital before she reached a turning point and got sober.
When she finally did manage to overcome addiction, she tried going to AA, but felt alienated. "The meetings are dominated by men. Women don't find it comfortable to talk about their drinking histories in front of men," she told The Morning Call newspaper in 1995.
In 1976, Kirkpatrick started her own group called Women for Sobriety. The group's "New Life" programs addressed the unique needs of women, including "the need for feelings of self-value and self-worth," according to the group's website. More than 40 years later, the group's chapters have active meetings in dozens of cities around the United States.
Methadone Proponents
During World War II, when morphine supplies were in short supply, German scientists developed a synthetic version of morphine called methadone to use on soldiers injured in battle. In 1964, Dr. Vincent Dole, a Harvard trained doctor and researcher at the Rockefeller University in Manhattan, saw another use for methadone — treating opioid addiction.
Dole partnered with Dr. Marie Nyswander, a psychiatrist who specialized in addiction, and together they started giving methadone to people addicted to heroin. Dole and Nyswander were soon married and the couple spearheaded the opening of methadone clinics throughout New York City. Dole died in 2006 at the age of 93.
Methadone has a couple of advantages in treating opioid dependence. Because it binds to the brain's opioid receptors, methadone lessens the agonizing throes of opioid withdrawal. And because it is slower acting, it tends not to produce the same sort of highs as other opioid drugs and those taking it can function relatively normally.
Methadone is one of several types of medication-assisted treatments used today to treat substance abuse disorders. In 2011, more than 300,000 individuals were receiving methadone as treatment for opioid dependence.
NARCAN Inventor
Jacob Fiszman — now known as Jack Fishman — was just eight years old when his family fled Poland for Shanghai in 1930 to escape the coming Nazi invasion. At 18, Fishman moved to the United States, studied chemistry and eventually became a research scientist.
In 1961, Fishman and Mozes Lewenstein, who ran the lab where he worked, patented a new drug called naloxone to treat opioid-induced constipation. But the drug had an even more profound effect: It could reverse an opioid overdose.
The drug works by tightly binding with opioid receptors in the brain and blocking the effects of opioid drugs, such as heroin and prescription opioids.
In the years since, naloxone, also known as Narcan, has saved thousands of lives and is carried by most first responders. Unfortunately, the drug was not available when Fishman's stepson, Jonathan, overdosed on heroin and died in 2006. Fishman himself passed away in 2013.
In 2016, Fishman's wife, Joy, told Broward Palm Beach New Times newspaper that "ironic tragedy" took a terrible toll on her husband. "My husband was depressed afterward. Jonathan's death made him feel so incompetent." Joy, meanwhile, has become a vocal harm-reduction advocate fighting to expand needle-exchange programs in Florida.
The Minnesota Model Founder
When psychologist Dan Anderson went to work at the Willmar State Hospital in Willmar Minnesota in the 1950s, he landed one of the least popular jobs at the facility: working as a recreational therapist with the alcoholics.
Anderson, however, did not share the prevailing view at the time that alcoholics were merely weak-willed people — and he sought a more human approach to understand and treat addiction.
To accomplish this, Anderson worked to create a multi-person treatment team to focus on the different needs of the patients. The team would include: a substance abuse counselor, a psychologist, doctors, nurses, and other therapists and clergy. Family members, law enforcement, the patients and others were also invited to provide input on the treatment plan with targeted goals and dates for completion.
The Minnesota Model, which drew heavily upon the teachings of AA, established a 28-day treatment regimen and quickly became the industry standard for rehab in the 1970s and 1980s. The Minnesota Model is what also first gave rise to the practice of holding interventions to confront the individual about their drug or alcohol problem before shuttling them off to treatment.
Today, there are numerous rehab options available for individuals grappling addiction, including outpatient therapy and shorter in-patient stays. But many rehab programs today still utilize the core elements of the Minnesota Model treatment package, including: detoxification, assessment, intensive group therapy, counseling, family therapy and participation in aftercare programs, like AA.
Betty Ford's Legacy
In 1987, Betty Ford told a People magazine reporter that she hadn't "set out in life" to be an alcoholic or build the Betty Ford Center. But both turned out to be one of the former First Lady's enduring legacies.
It was a decade earlier when Ford and her husband, then-President Gerald Ford, publicly revealed that she was recovering from an addiction to prescription painkillers and alcohol. In 1982, she co-founded the non-profit Betty Ford Center for substance abuse and addiction in California.
Her willingness to speak openly about the subject at a time when it was still considered taboo gave hope and encouragement to countless other women also struggling with addiction.
Ford, who passed away in 2011 at the age of 93, continued to be an outspoken recovery advocate for the rest of her life and helped reduce the stigma surrounding addiction. She chronicled her experiences with addiction in two books: "The Times of My Life" and "Betty: A Glad Awakening."
If you or someone you love is struggling with addiction, compassionate care and treatment is available. Contact The Recovery Village to speak with one of our caring intake coordinators. They can answer your questions and help you get started on the road to recovery.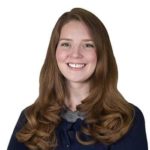 Editor – Renee Deveney
As a contributor for Advanced Recovery Systems, Renee Deveney is passionate about helping people struggling with substance use disorder. With a family history of addiction, Renee is committed to opening up a proactive dialogue about substance use and mental health.
Read more
Sources
---
Addiction Treatment Forum. "Retrospective: Vincent Dole Would Be Disappointed in the Stigma MMT Patients Face Today." Addiction Treatment Forum, August 14, 2015. Accessed June 12, 2019.
Al-Anon. "Al-Anon Family Groups: Help and hope for[…]riends of alcoholics." Al-Anon, N.d. Accessed June 12, 2019.
Al-Anon. "Media Kit." Al-Anon, N.d. Accessed June 12, 2019.
Alcoholics Anonymous. "Archives: The Evolution of the Dark Worl[…]res" of Alcoholism." Alcoholics Anonymous, N.d. Accessed June 12, 2019.
Bettinardi-Angres, K. & Angres, D.H. "Understanding the Disease of Addiction." Journal of Nursing Regulation, July 2010. Accessed June 12, 2019.
Castillo, T. "Who Invented Naloxone?" HuffPost, November 30, 2015. Accessed June 12, 2019.
Chambers, A. "Frank as Ever, Former First Lady Betty F[…]g Years of Addiction." People, March 9, 1987. Accessed June 12, 2019.
Curry, A. "Our 9,000-Year Love Affair With Booze." National Geographic, February, 2017. Accessed June 12, 2019.
Anderson, DJ; McGovern, JP; DuPont, RL. "The origins of the Minnesota model of ad[…]first person account." National Institutes of Health, 1999. Accessed September 4, 2019.
Feinman, M. "Keeley Cure for alcoholism was a boon fo[…] business and Dwight." Journal Star, February 25, 2018. Accessed June 12, 2019.
Flechas, J. "The lost sons to addiction. Now they'r[…]e to go beyond Miami." The Miami Herald, February 21, 2019. Accessed June 12, 2019.
Guth, P. "Jean Kirkpatrick Author Brings Hope to Women Alcoholics." The Morning Call, April 13, 1995. Accessed June 12, 2019.
Hevesi, D. "Dr. Vincent P. Dole, Methadone Researcher, Is Dead at 93." The New York Times, August 3, 2006. Accessed June 13, 2019.
History.com. "Betty Ford." History.com, March 6, 2019. Accessed June 13, 2019.
Kragh, H. "From Disulfiram to Antabuse: The Invention of a Drug." Bulletin for the History of Chemistry, 2008. Accessed June 13, 2019.
Los Angeles Times. "Dan Anderson, 81; Former President of Hazelden Foundation." Los Angeles Times, February 21, 2003. Accessed June 13, 2019.
Mark, T. et al. "Alcohol and Opioid Dependence Medication[…] Physician Specialty." Drug and Alcohol Dependence, January 1, 2009. Accessed June 13, 2019.
Oransky, I. "Vincent Dole" The Lancet, September 16, 2006. Accessed June 13, 2019.
Pace, E. "Lois Burnham Wilson, a Founder Of Al-Ano[…]roups, Is Dead at 97." The New York Times, October 6, 1988. Accessed June 13, 2019.
Silver, A. "Top 10 Things You Didn't Know About Alcoholics Anonymous." Time, July 2, 2010. Accessed June 13, 2019.
SteppingStones.org. "Lois' Story." Stepping Stones Foundation, N.d. Accessed June 13, 2019.
Stevens, J.W. "Bill W. of Alcoholics Anonymous Dies." The New York Times, January 26, 1971. Accessed June 13, 2019.
Substance Abuse and Mental Health Services Administration. "Trends in the Use of Methadone and Bupre[…]lities: 2003 to 2011." SAMHSA, April 23, 2013. Accessed June 13, 2019.
The British Medical Journal. "Cures for Alcoholism." The British Medical Journal, February 1, 1902. Accessed June 13, 2019.
Genetic Science Learning Center. "Addiction Treatments Past and Present." University of Utah, August 30, 2013. Accessed June 13, 2019.
Ward, J. et al. "Re-Introducing Bunky at 125: E. M. Jelli[…]s to Alcohol Studies." Journal of Studies on Alcohol and Drugs, May 2016. Accessed June 13, 2019.
White, W. "Fallen Giants: The Loss of Addiction Treatment and Recovery Pioneers in the United States." Alcoholism Treatment Quarterly, 2013. Accessed June 13, 2019.
Yardley, W. "Jack Fishman Dies at 83; Saved Many from Overdose." The New York Times, December 14, 2013. Accessed June 13, 2019.
Medical Disclaimer
The Recovery Village aims to improve the quality of life for people struggling with substance use or mental health disorder with fact-based content about the nature of behavioral health conditions, treatment options and their related outcomes. We publish material that is researched, cited, edited and reviewed by licensed medical professionals. The information we provide is not intended to be a substitute for professional medical advice, diagnosis or treatment. It should not be used in place of the advice of your physician or other qualified healthcare providers.